Why We Love Shamwari?
November 2nd, 2020, by Kristen Malaby
SHAMWARI PRIVATE GAME RESERVE
"The game viewing along with the landscape blows me away. Shamwari's topography is so diverse with valleys, clifftop views and bush plains. While you'll see the Big 5, you also see other species not found in other popular reserves. I can't wait to go back and see a pangolin!" Mirlin Manshon, Groups Specialist
"Because it is malaria-free and on its own private reserve, Shamwari makes my job easy to cater to every style and budget without the crowds. There are choices for exclusive use like the five-bedroom Sarili Private Lodge or the back to basics Explorer Camp. Families are well catered to at Riverdene and guests looking for ultimate luxury will find it at Long Lee Manor, Eagles Crag or Sindile," Susannah Zani, Product Specialist
"The Eastern Cape is my little secret. It is so easy to get to from Port Elizabeth. Many don't know you can see seals, dolphins and penguins off this coast, and I had one of the most amazing marine wildlife encounters here. I love sharing a little gem of South Africa," Lucille Sive, CEO Africa Division.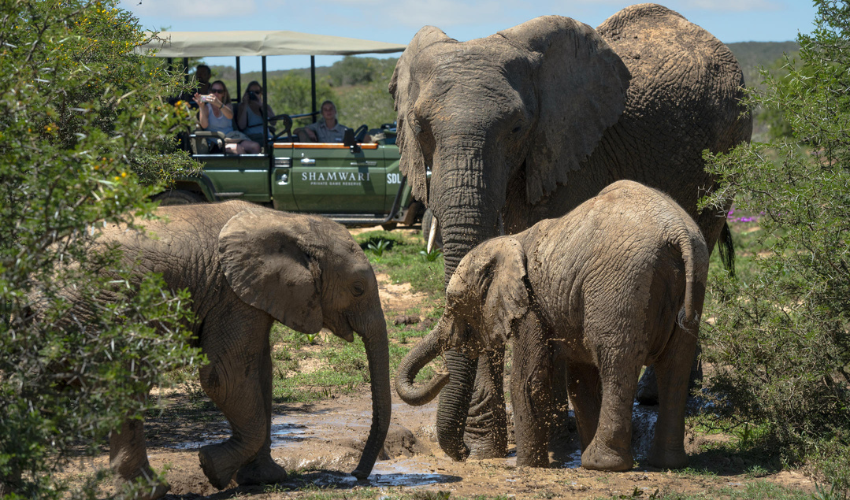 Protecting A Vanishing Way Of Life
"No one else does sustainability like Shamwari. They don't only focus on conservation for Shamwari but are having a huge impact throughout Africa. Shamwari works with other areas and countries to release animals and help with their conservation efforts."- Sherwin Banda, President
"You see the care, space and compassion the animals receive at the Born Free Big Cat Sanctuary. I left feeling they will be as free as they can be in their forever home. I also love following the stories of the cats like King who we supported in his journey there. I heard he has a new mate this year." Lilly Cervantes, VP of Operations
"I've been lucky to visit Shamwari several times and see the success story over the past years. To be able to visit Shamwari with my team and help build a rhino boma is so rewarding. Every guest participates in that conservation story whether it is a through the donation we make for each guests visit or their own experience with the animals." Lucille Sive
Exceptional Experiences
"The elephant experience is a standout every time I visit. The last time, I was literally surrounded by elephants, watching the herd drink water and their interactions as they take care of each other." Sherwin Banda
"The amazing lunch and sundowner spots took my breath away every time. We would climb to the top of a nearby hill and the vastness between hilltops and the animals we would see in between was the best. We love surprising guests with these secret spots." – Lilly Cervantes
"The food!" – all the staff who have visited Shamwari
Something For Every Travel Style
"I loved the attention to detail in the redesigned Long Lee Manor with its nod to its rich history yet exuding modern elegance. The manor is perfect for so many different types of guests – couples, families, guests with mobility issues, and groups. I also highly recommend the spa and salads and veggies from their garden. Kristen Malaby, Director of Marketing
"The harmonious design with nature at the new Sindile tented camp brought the sights and sounds to life. I enjoyed the amazing views of Bushman's River from my bed, bathtub and plunge pool. I loved passing that magical spot on our way back from a game drive and realizing the lion I heard the night before was now just below our tented camp. Kristen Malaby


Investing In The Future
"Shamwari's recruitment sets them apart. They invest in training and upskilling many from the local and rural communities. They also have an amazing global student program for volunteers to learn from these leading conservationists. You'll meet very passionate people," Sherwin Banda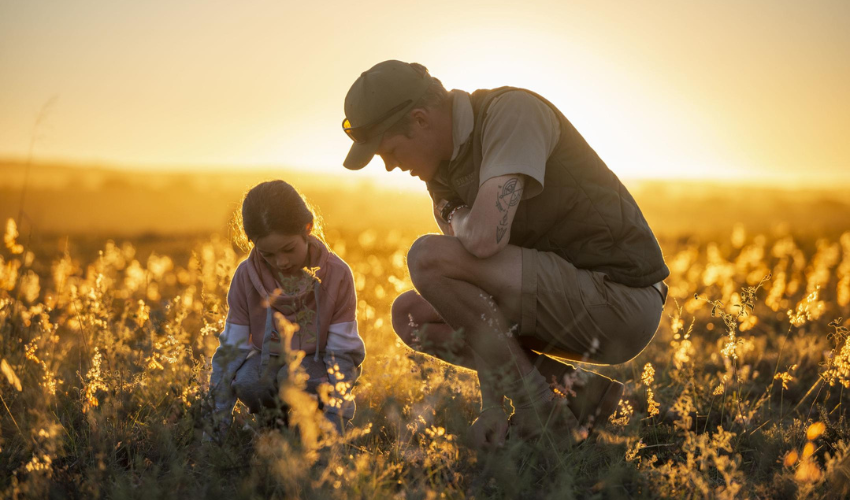 READY TO EXPLORE SHAMWARI ON A SAFARI?
Call 1-800-421-8907 or fill out our questionnaire and submit it to a specialist to plan a trip.