The Travel Corporation (TTC)
---
As a highly successful international group travel group with over 42 award winning brands our philosophy is simple. To create enriching experiences for our travelers by combining an unbeatable mix of exceptional service and quality at great value. No matter what your taste, whether you are a family or a couple, a group or travelling solo—TTC offers something for everyone. Our multi award-winning portfolio ranges from luxury hotels and boutique river cruises, to independent holiday package companies and a variety of guided travel experiences. As a worldwide travel expert, with 40 sales offices and 10,000 team members, serving over 2 million customers annually we take our travelers to over 70 countries.
Being a fourth generation, family-owned business that is financially independent, we pride ourselves on taking a long-term view, with an ethos of attention to detail in all areas of the company. In addition to the work that we do with our TreadRight Foundation, many of our 10,000 strong team members regularly participate in local fundraising and volunteer projects.
Our Brands
Founded in 1976, award-winning Uniworld—the world's only authentic boutique cruise line—has been taking travelers to the world's greatest destinations in style and luxury. As the pioneer in luxury river cruising, Uniworld delivers an unsurpassed experience onboard ships designed to be as inspiring as the destinations visited. Set sail on an all-inclusive cruise in Europe or journey to one of our more exotic destinations—Russia, China, Vietnam, Cambodia, India and Egypt—because you deserve best!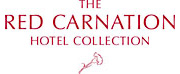 Founded in 1984, Red Carnation Hotels are a collection of 17 family-run, award-winning boutique hotels in the UK, Ireland, South Africa, Switzerland and the USA. Each hotel is a landmark of history and tradition, with a peerless reputation for exquisite fine dining, leading spas and sumptuous surroundings. We pride ourselves on delivering warm, thoughtful and highly personalised service. 'No request is too large and no detail too small'
Luxury Gold by Insight Vacations is an exclusive collection of unique itineraries which provide the ultimate in guided tours. Guests stay at the finest hotels, dine on epicurean cuisine, including a Michelin starred dining experience in Europe, and enjoy an unmatched collection of once-in-a-lifetime VIP experiences. An expert Travelling Concierge will take care of all the details, smoothing the way as you discover the wonder of each destination. Luxury Gold brings together the heritage of over 100 years of travel to provide guests with unforgettable vacation.
For more than 38 years, Insight Vacations has been designing the world's finest escorted travel itineraries featuring authentic experiences, premium centrally located hotels, VIP access and inclusive flourishes. As the experts in Europe, Insight offers over 100 journeys across the continent with more choice available than any other operator. Insight Vacations provides the same legendary high standards and carefully curated itineraries in North America, Morocco and the Eastern Mediterranean.
Trafalgar has been providing guided holidays for 70 years and is the most awarded travel company globally. Headed by CEO, Gavin Tollman, it is part of TTC, a family company with a network of 27 travel brands. Our company was founded in 1947 (the same year the first ever round-the-world-ticket was sold by a commercial airline) and we've been making destinations come alive ever since. Trafalgar offers more than 230 trips to worldwide destinations, including Britain, Europe, North and Central, South America, Asia, Australia and New Zealand.

Trafalgar's CostSaver is the perfect way to discover a destination for the first time. You'll enjoy incredible inclusions and unbeatable value on every trip. You'll enjoy an amazing tour that always includes breakfasts, an expert Travel Director, Local Specialists and more.
Contiki invented group travel for young people in 1962 and we've spent the past 54 years perfecting it. With over 300 trips spanning 6 continents, we offer 8 unique travel styles, 5 incredible ways to stay and multiple ways to travel. With Contiki, explore amazing destinations with a group of explorers from around the world with a passion for adventure, good times and creating memories that define what it is to be young, wild and free.

Evan Evans Tours is the UK's longest established and best reviewed day tours operator in London and has been accompanying visitors on city tours and out of town excursions since 1930. Our mission is to provide high quality sightseeing experiences that showcase the beauty, heritage and excitement of England with tours of London, Windsor, Stonehenge, Bath, Edinburgh and Paris plus Hop-on-Hop off tours, River Cruises and Top attraction tickets.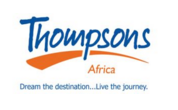 Thompsons Africa was created in 1992 as a sub brand of Thompsons Tours – established in 1986. Since 1986 Thompsons Tours has been active in the region. We serve all of Southern Africa – South Africa, Namibia, Botswana, Zambia, Zimbabwe, Mozambique as well as the islands of Zanzibar and Mauritius We have 10 receptive offices around the region – meaning that you are never far from a Thompsons Africa service facility : Cape Town, Durban, Hluhluwe, Malelane, Hazyview, Johannesburg, Victoria Falls, Livingston, Chobe, Windhoek.
AAT Kings offers a huge range of holidays across Australia and New Zealand. No matter which way you choose to travel, we've been bringing Australia and New Zealand to life since our story began in 1912. A holiday is your time to relax, so at AAT Kings we've included just about everything so you don't have to worry about a thing. Expert commentary, stress-free travel, luxury air-conditioned vehicles, and all the must-see highlights.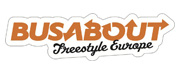 Busabout is the flexible Hop-on Hop-off coach network in Europe plus adventures in Spain, Italy, Croatia, Greece, Eastern Europe and the top festivals.

Back in 1993 a dynamic team of Scots established a backpacker travel company that broke the mould - fully guided trips that allowed intrepid young adventurers to discover Scotland with the best, most knowledgeable and sexiest Guides leading the way. Our award winning 1-10 day trips span Scotland from pub to mountain, from beach to monster and all the best bits in-between including; Loch Ness, Glencoe, the Isle of Skye, Orkney and the Outer Hebrides to name a few.
Since 1999, it's been our mission to give independent budget travellers the chance to really discover Ireland and remember it as one of the best times of their life! We'll make sure you get a tremendous insight into our country, meet real local characters and discover what it means to be Irish. We consider it our duty to make everyone's' experience of Ireland the most welcoming they get on their travels and our 'Book and Go Guarantee' means we never cancel a trip.
Brendan Vacations, the premier Ireland and Scotland destination expert, is backed by over 45 years of planning authentic Celtic travel experiences. Dedicated to their mantra 'Taking You Personally,' Brendan's local team is proud to introduce guests to hand-crafted travel experiences and a tight-knit group of friends passionate about sharing their homelands. A selection of four travel styles, each with varying levels of support, offers something for all types of travelers.
Adventure World has been creating exceptional journeys across the globe for over 35 years. Founded in Australia in 1979, Adventure World pioneered travel to India, Africa and South America and established itself as a well-known and respected travel company. Over the years, Adventure World has expanded its product range to include Canada & Alaska, Asia, Arabia and Europe. With Adventure World, travellers are free from the restraints of a typical escorted tour program.
For over 35 years Creative cruising has been delivering a diversity of cruise products to the Australian Travel industry. Creative Cruising is committed to meeting the needs and expectations of its customers, through its passion for cruising and outstanding customer service. Weather a traveller wish to explore the beautiful natural scenery of Canada & Alaska and the Pacific or the rich culture of Europe, Asia or South America, Creative Cruising we offer the best value for money.
Built in 1986, Old Town is a 10-acre walking district containing a collection of shops, restaurants and family-friendly amusements. There are free vehicle shows, car cruises and live entertainment Wednesday through Sunday. The brick streets come alive on Friday and Saturday nights, when people line the sidewalks to admire a parade of hot rods, street rods and antique cars. Throughout the year, Old Town hosts a variety of Americana-themed and seasonal events.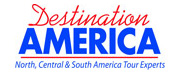 Destinations America designs and operates all-inclusive Private Label Series and Custom Guided Group Motorcoach tours throughout the USA, Canada, Mexico, Costa Rica and South America.
Aussie Adventure is the small group touring specialist in Australia's spectacular Top End with more than 20 years' experience showcasing the natural wonders and culture of the unique region.

Inspiring Journeys specializes in experiential touring throughout Australia and New Zealand. We believe travel has the ability to transform you and provide you with the opportunity to discover, explore, learn and relax.
Cullinan Holdings is one of Southern Africa's premier tourism & leisure groups. The Company owns some of the most well known brands, including travel agencies, inbound/outbound wholesalers, coach charter & touring and marine & boatbuilding.
Atlas Reizen has been specialising in travel for travellers who want to meet the world for more than 30 years. Atlas Reizen is a Dutch based coach operator with more than 90 coaches and . Atlas Reizen supplies outstanding coaching and related services to Contiki Holidays and Busabout Europe as well as local coach operations. The local operations are trade under the name Contikiholland.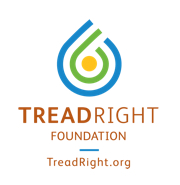 The TreadRight Foundation is a not-for-profit that works to help ensure the environment and communities we visit remain vibrant and preserved for generations to come. Established and funded as a joint initiative between The Travel Corporation's family of brands, the TreadRight Foundation is a not-for-profit that works to help ensure the environment and communities we visit remain vibrant and preserved for generations to come. To date, TreadRight has supported more than 35 sustainable tourism projects worldwide.