THE TRAVEL CORPORATION (TTC)
As an award-winning global group of 40 award winning travel brands, TTC has a simple philosophy: create transformative experiences that help fulfill that deep seated urge for connection and learning.
Being a fourth generation, family-owned business that is financially independent, we pride ourselves on putting our guests at the heart of everything we do.
Ranging from luxury hotels and boutique river cruises to guided travel experiences and independent travel options, TTC offers unique experiences for your travel lifetime. Once you travel with a TTC brand, you enjoy savings, special recognition, and priority access among many other exclusive benefits.
Our Brands

Cruise from destination to destination and only unpack once on an all-inclusive, luxury river cruise.

Showing you all of the sights and insights, up close and personal, in comfort and in style.

Small-group guided luxury journeys taking guests beyond the ordinary.

The world's most awarded guided travel brand, connecting travelers to the essence of a destination.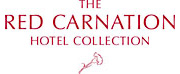 A family-owned collection of unique luxury hotels, renowned for passionate service.

Travel together with other 18-35 year olds as you discover the world and maybe a little part of yourself along the way.

The Ireland and Scotland experts who share their local stories on effortless guided vacations.

Experience the world on your terms with a dedicated focus on independent tailor-made travel.

With the widest domestic footprint, no one knows Australia and New Zealand like AAT Kings.