Why Mozambique
Home to pristine, less-traveled beaches, Mozambique is an ideal destination for remote honeymoon, family or adventure retreats.
Extending from South Africa to Tanzania, Mozambique's coastline along the Indian Ocean is the prefect place to decompress after a safari. Its long, dune-fringed beaches, turquoise waters, well-preserved corals and remote archipelagos offer experiences for a variety of travelers. Explore a wealth of sights, sounds, tastes and experiences through its fascinating cultural mix of Arab and Portuguese historical influences.
Quick Info

Where to Stay: Offers all the stylish comforts in a range of luxurious and imaginative camps, lodges and hotels or secluded beach villas.

Game Viewing: Spot manta rays, diverse shark species, grouper, manatees, sunfish, humpback whales and sea turtles.

Getting Around: Transfer to the island by boat, light aircraft or helicopter. You can also get around on foot plus plenty of opportunities for sailing, diving, snorkeling and boating trips.

Highlights: Reef snorkeling, scuba diving, and deep sea fishing in the archipelago, take a Land Rover island drive or a sunset cruise.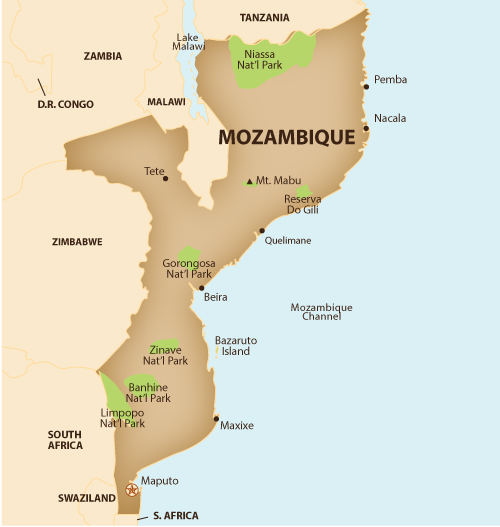 Weather

HI/LoF

Rainfall