At Shamwari Private Game Reserve, adventure awaits at every turn! Relax in nature or get your heart racing with bush walks, birding and game drives. With its incredible biodiversity and diverse terrain, Shamwari is a photographer's paradise, providing plenty of opportunities for unique activities.Don't miss out on the chance to discover the beauty of this magnificent reserve!
Big Five Game Drives
Experience animals in the calm moods of sunrise and sunset on a luxury game drive trip. Skilled rangers and guides will lead you on an adventure to see the Big 5 and beautiful birds of prey. You may explore when the animals are most active by taking morning or afternoon drives. If you have a specific interest, simply inform your guide, who will personalize the excursion to your preferences. The open, comfortable vehicles provide panoramic views of the area, and we take pride in providing unforgettable wildlife interactions at Shamwari Private Game Reserve. Expect to take away new insights, an appreciation for Africa, and an unforgettable experience.
Guided Walking Safaris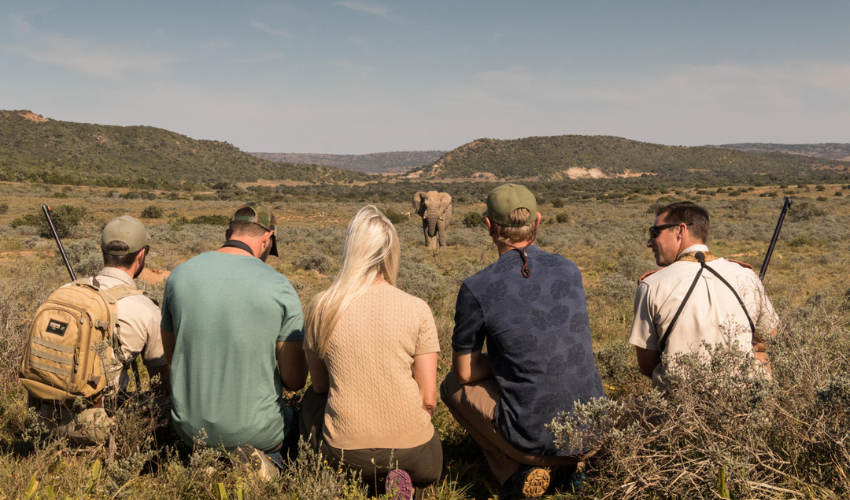 Step off the beaten track and immerse yourself in the stunning natural surroundings of Shamwari Private Game Reserve with professionally guided walking tours. Get up close and personal with the flora and fauna of the region as your expert guide leads you on a journey of discovery. Discover hidden animal tracks, dung, and elusive rare bird species as you learn about the fascinating history and culture of the area. It's a unique opportunity to gain a fresh perspective on the natural world, leaving you with a newfound appreciation for the intricate ecosystem of the reserve.
Birding
Step into a bird lover's paradise at Shamwari Private Game Reserve. Discover a dazzling array of beautiful birds, from tiny feathered friends to majestic birds of prey. Whether you're an experienced ornithologist or a curious bird-watching hobbyist, you'll be treated to an unforgettable display of bird life. Keep your eyes peeled for Black-shouldered Kites, Booted Eagles, Pale Chanting Goshawks, Secretary Birds, and more. Get ready to witness the beauty and diversity of these feathered creatures in their natural habitat, at one of South Africa's premier wildlife destinations.
Born Free Big Cat Sanctuaries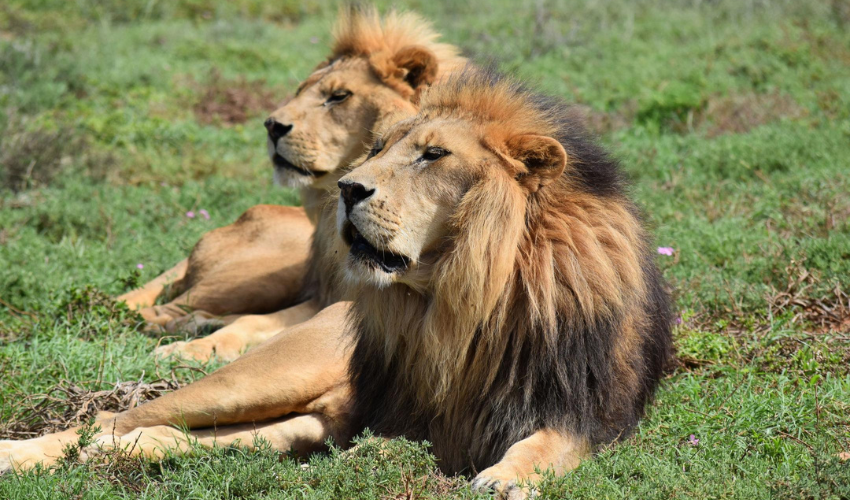 The Big Cat Rescue and Education Centres, located within the Shamwari Private Game Reserve, work in conjunction with the Born Free Foundation to bring attention to the suffering of wild cats worldwide that are trapped in impoverished, constrained environments. The Born Free Foundation, seeks to safeguard threatened species in their natural habitat while also developing humane alternatives for people and wildlife to coexist. The foundation rescues animals from captivity and provides lifetime care in extensive sanctuaries in collaboration with local communities. Shamwari House's rescue and education centers saved lions and leopards, offering guests with an eye-opening experience.
The Wildlife Rehabilitation Centre
Shamwari Private Game Reserve's commitment to conservation is evident through its Shamwari Wildlife Rehabilitation Center. The centre rescues and rehabilitates sick, injured, orphaned, or abandoned animals under the supervision of an experienced veterinary team, and releases them back into their natural habitat. Visitors to Shamwari can tour the Wildlife Rehabilitation Centre and witness its work firsthand. This is an opportunity to see the impact of the reserve's conservation efforts and support its mission to protect wildlife.
Relaxation Retreats
Indulge in a luxurious escape to the wild at Shamwari Private Game Reserve, where a range of safari spa experiences awaits you. From the pampering delights of the dedicated spa at Long Lee Manor to the serene wilderness spa surrounded by the stunning landscapes of the Eastern Cape. Here, you can unwind and rejuvenate, with treatments designed to revitalize your mind, body, and soul. Bask in the tranquility of your surroundings as you experience the ultimate in relaxation and leave feeling refreshed and renewed.
Kids on Safari
Shamwari welcomes children of all ages. On arrival, children aged 4-11 receive a Kids on Safari backpack, and all little ones get a soft toy. Newly renovated Riverdene has a kids club and outdoor Adventure Centre with walkways, ziplines and climbing walls. The Born Free Rescue Centre and Shamwari Wildlife Rehabilitation Centre also offer educational opportunities for young conservationists.
READY TO EXPLORE SHAMWARI ON A SAFARI?
Call 1-800-421-8907 or fill out our questionnaire and submit it to a specialist to plan a trip.