THE CULTURAL GEMS OF AFRICA

By Sherwin Banda
While we have traveled less this last year, it has fueled our wanderlust more than ever. Our upcoming travels will have a greater sense of purpose by physically bringing families, friends and even strangers together. I can't wait to explore new surroundings and connect with other cultures.
Africa holds a special place in my heart because the possibilities for connections with nature and people are endless, which is my theme this year for my #TTCTop3 bucket list.

1. Experience South Africa
Everyone comes to Africa for the wildlife, but I consider South Africa's art and culture scene the real secret. When we look at the genealogy of humanity, Southern Africa has the world's oldest tribes, and each destination and its people show the soul of Africa. South Africa has always been one of my favorite destinations because of its diversity and it is a perfect place to start a safari. You can spend a month and still not explore the full wonders the country has to offer.
Cape Town has so much to do – from the lively music and culinary creations at the GOLD Restaurant to exploring the natural beauty of the majestic Twelve Apostles. Cape Town thrives as South Africa's cultural hub and has so many unique stories to share through its museums, art walks, musicians and people.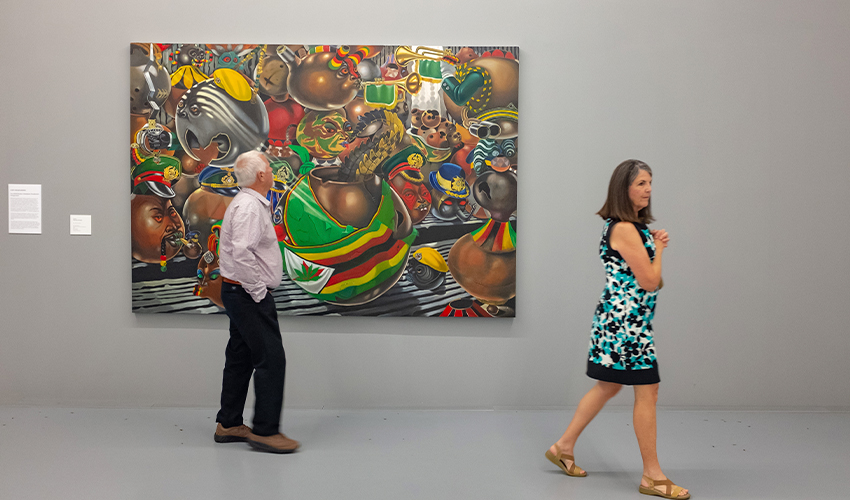 For culture lovers I would recommend staying at Ellerman House to explore their art collection, visiting Zeitz Museum (MOCAA) and tailoring a private tour to visit the Cape Winelands, to experience the region's award-winning wine varietals.
Experiencing Africa through music is a must -- South Africa hosts the world's fourth largest jazz festival, which coincides with the end of the summer season. It is a celebration of Afro-jazz and you can hear the influence of African rhythms through this genre of music.
One of my favorite, less traveled regions of South Africa is Kwazulu-Natal, and staying at the world-renowned beach-front property, The Oyster Box. Voted South Africa's best resort by Travel + Leisure, this Red Carnation Hotel is a relaxing respite to delve deeper into South Africa's history and its journey from Apartheid to freedom.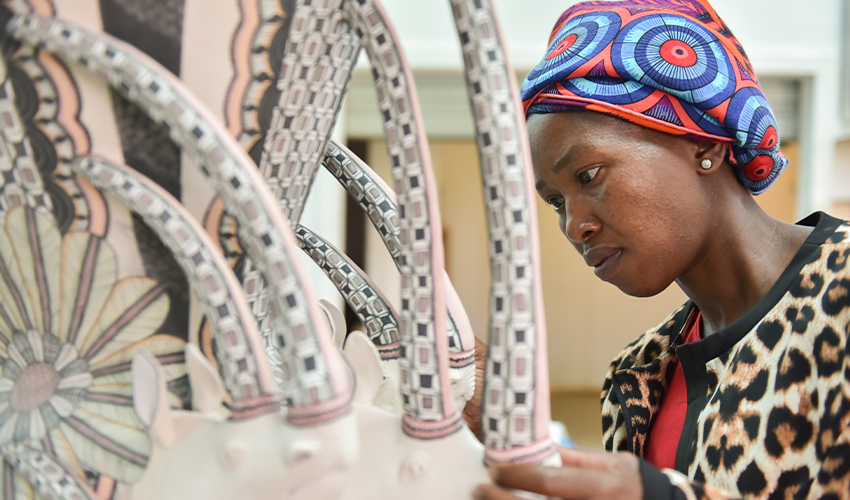 This year we have partnered with a local community of artists called Ardmore as one of our many ways to support sustainability and local culture and are inviting guests to spend time at their center. The award-winning colorful home decor, lively paintings, beautiful jewelry and delicate ceramics is stunning and I love the unique takes on nature and Zulu traditions.
A perfect way to contrast the continent's diverse culture is to end a trip with a visit to Victoria Falls. The falls are known by the locals as Mosi-oa-Tunya or "the smoke that thunders" and is the world's largest curtain of falling water. Beyond visiting the iconic Victoria Falls, there is an array of water activities to do such as a helicopter flight over the falls, community visits, a sundowner or dinner cruise on the mighty Zambezi River.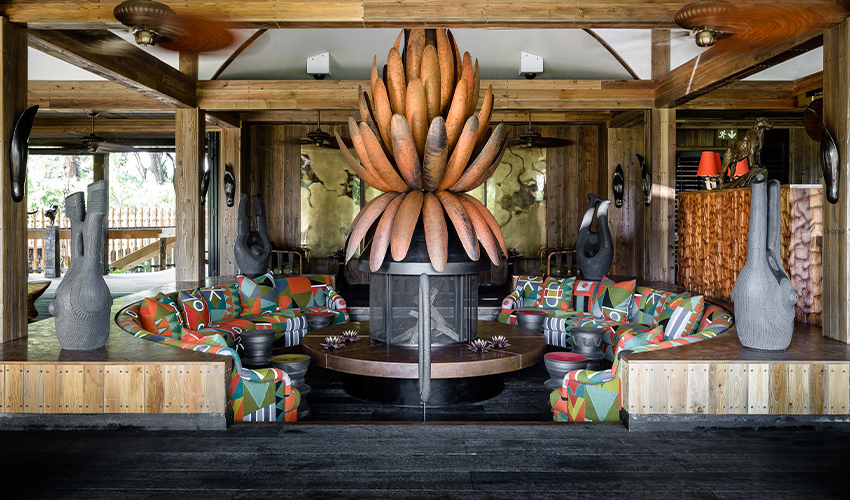 2. Re-wild at Xigera Safari Lodge
Botswana is a great place to reconnect with nature and wildlife. Here you can do both land and water safari experiences and you will certainly be outnumbered by wildlife and not people. Botswana limits the number of guests at each camp so it presents an amazing opportunity for exclusive game viewing and wellbeing experiences.
I can't wait to visit Red Carnation's new Xigera Safari Lodge. The lodge was built as a love letter to the magic of the African bush. The Tollman family has handcrafted every aspect to give guests a true sense of the Okavango Delta's local culture and raw wilderness -- from the evocative interiors to one-of-a-kind encounters such as the Baobab Treehouse, where guests can sleep underneath the stars.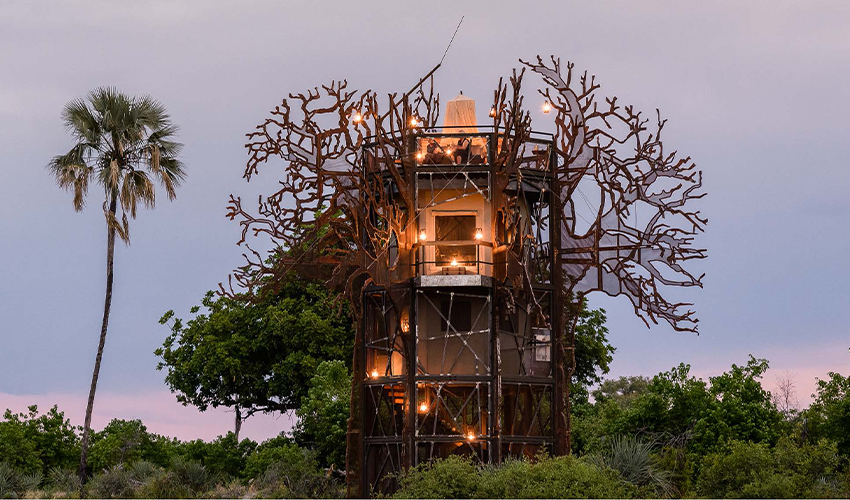 Xigera feels like you are a part of nature as opposed to one just looking at it. The lodge is aesthetically designed to camouflage with the surroundings of the Okavango Delta. You'll re-wild yourself in one of the 12 suites as you appreciate the beauty around you. The guided experiences in the Moremi Game Reserve are extraordinary and very immersive - from feet-in-the-water sundowners to glass-bottomed mokoros (African gondola).
Sustainability is also a huge part of the experience. The lodge is completely solar powered but it is the investment in local culture that is even more impressive. The lodge is a celebration of returning to our roots in Africa and showcases the stories and designs by all the local Africa artists and wildlife experts. You'll also have a chance to meet locals, with a staff ratio of 105 to 24 guests.
Experience Xigera on African Travel', Inc.'s Ultimate Botswana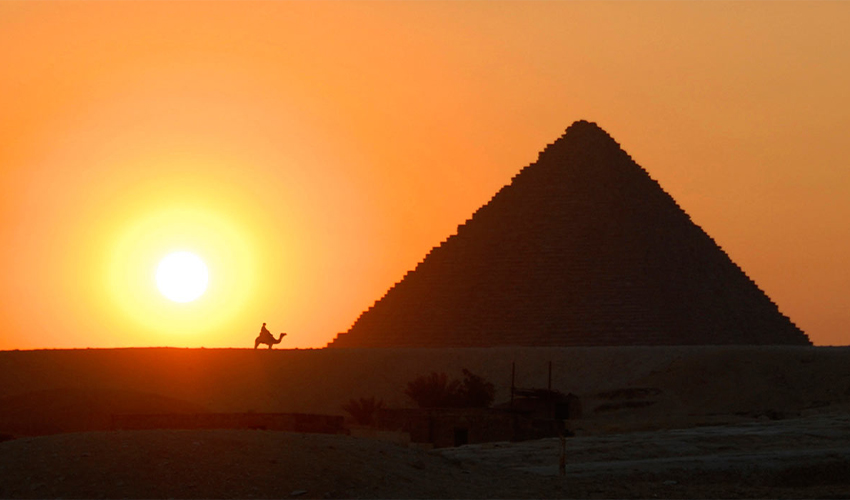 3. The Wonders of Egypt
Egypt is one of those places I am yearning to revisit. We talked about ancient culture before and Egypt is the cradle of the world's ancient wonders. I can't wait to experience Uniworld's cruise across the Nile on its newest luxury super ship, the S.S. Sphinx or the incredibly refurbished River Tosca. The ability to go back in time and experience ancient civilizations is something incredible. The journey is hosted by an Egyptologist who lives and breathes the history of Egypt. It's a very mysterious world with the legacy of pharaohs and ancient gods, and to hear an Egyptologist tell their stories will certainly take me back in time to relive their legacy. Words cannot fully describe walking among the legendary Temple of Karnak, the Temple of Luxor, the Pyramids of Giza, the Sphinx or the Temple of Esna.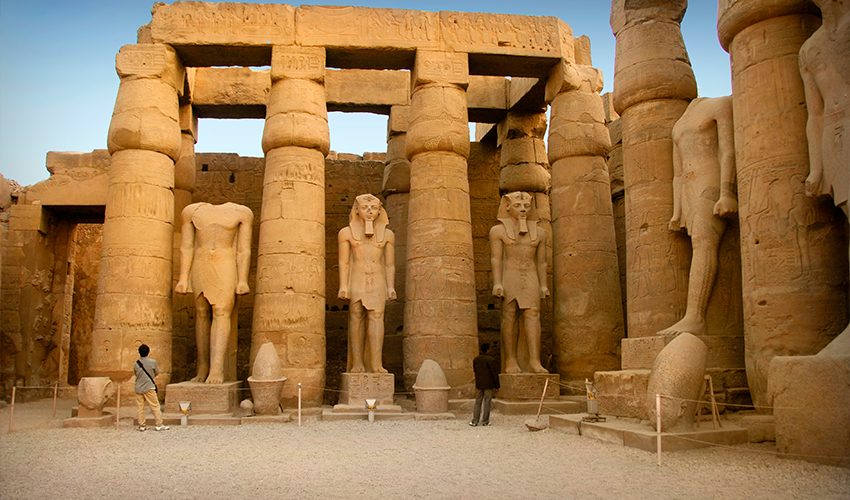 I look forward to visiting the brand-new Egyptian Museum in Cairo and to see Egyptian treasures that have been perfectly preserved for thousands of years. Having an Egyptologist guide you and show you what these artifacts meant to the ancient Egyptians makes this all the more special.
Cairo has been depicted in so many movies and has always been a place that has captured the imagination of the world. Just to walk down the ancient streets and experience what has been so transfixed by people's minds has always been a desire to do with my family. Doing this on a luxury floating hotel cruising down one of the world's ancient rivers is something that must be on everyone's bucket list. Adding a safari to this visit is the ultimate end to a world-class journey.
Experience Egypt and Uniworld's Nile River cruise on African Travel's Wonder's of Egypt