World Safari Day
November 24th, 2021, by Chelsea Todaro
Visiting Africa is all about the memorable experiences you make with its people, culture, and wildlife while also learning about the importance of preserving and rejuvenating what makes the continent so special.
With Africa open for travel, there are so many meaningful experiences to explore – from Kenya's vast Maasai Mara plains, Tanzania's wildlife-rich Serengeti, to South Africa's 'Rainbow Nation' of cultures. For 45 years we have been passionate about creating safaris that allows you to slow down, explore, and connect with the magic of Africa.
In celebration of #WorldSafariDay on November 25, we have highlighted five next-level experiences that connect you with Africa's people, environment, and wildlife and leave a positive impact on the surrounding communities.
The Silent Safari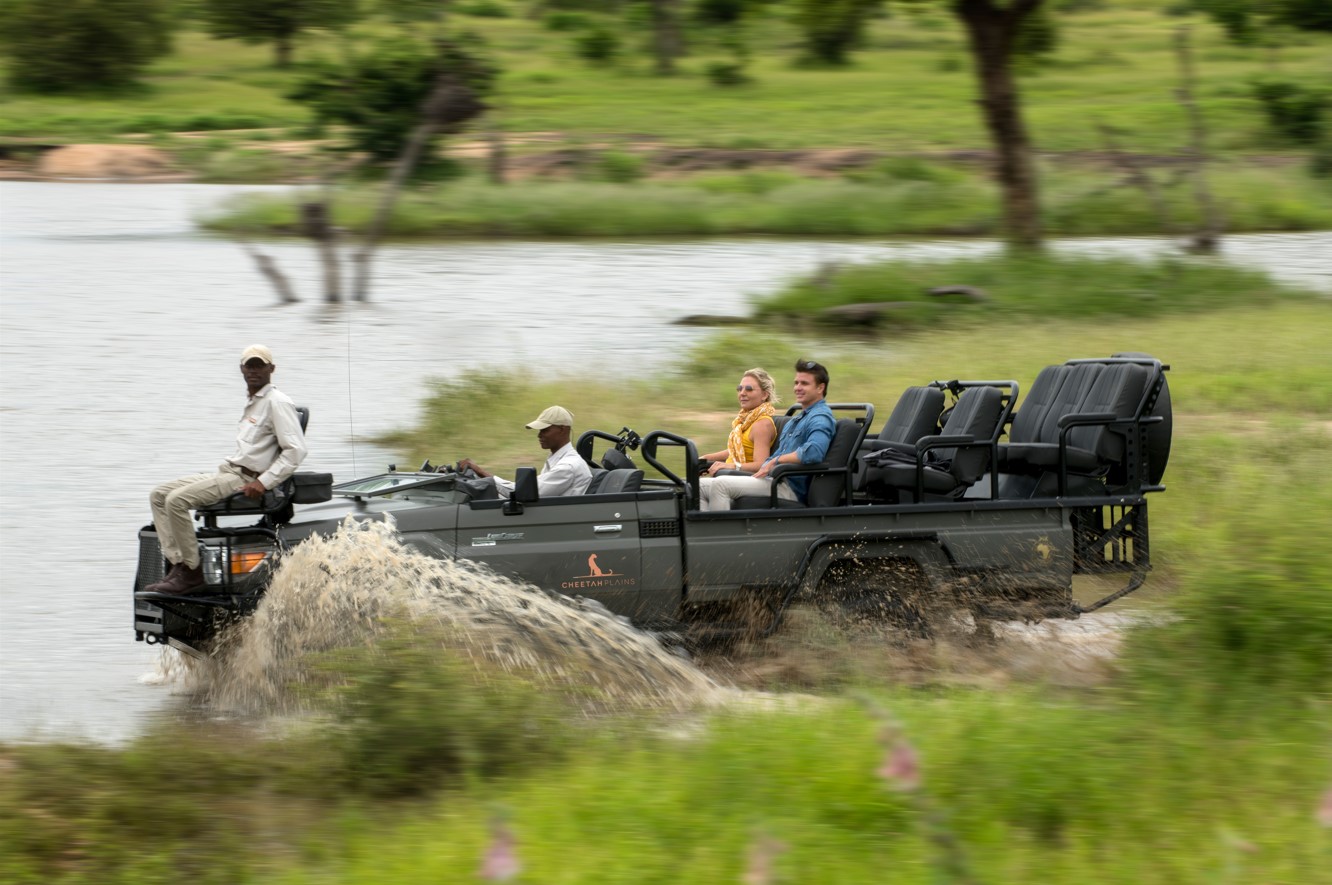 Safari vehicles across South and East Africa are transforming game drives with its electric-powered engines. The use of electric vehicles and boats helps protect the environment with its silent motor and is a game-changer for wildlife spotting – with the chance to see animals that would have been scared off by the sounds of an oncoming engines.
Cheetah Plains Private Game Reserve have new iconic private villas that accommodates up to eight guests and boasts a private chef and an art and wine gallery. An experienced field guide will take you through the reserve in specially equipped electric vehicles for a nearly silent experience to view wildlife. The quiet driving gets you closer to sightings in the most unobtrusive way.
Chobe Game Lodge in northern Botswana has invested in electric 4x4's and boats to create the ultimate water safari experience. You'll gain a different perspective on the area's impressive wildlife – with plenty of hippos, crocodiles, and the world's largest concentration of elephants.
Safaris Supporting Women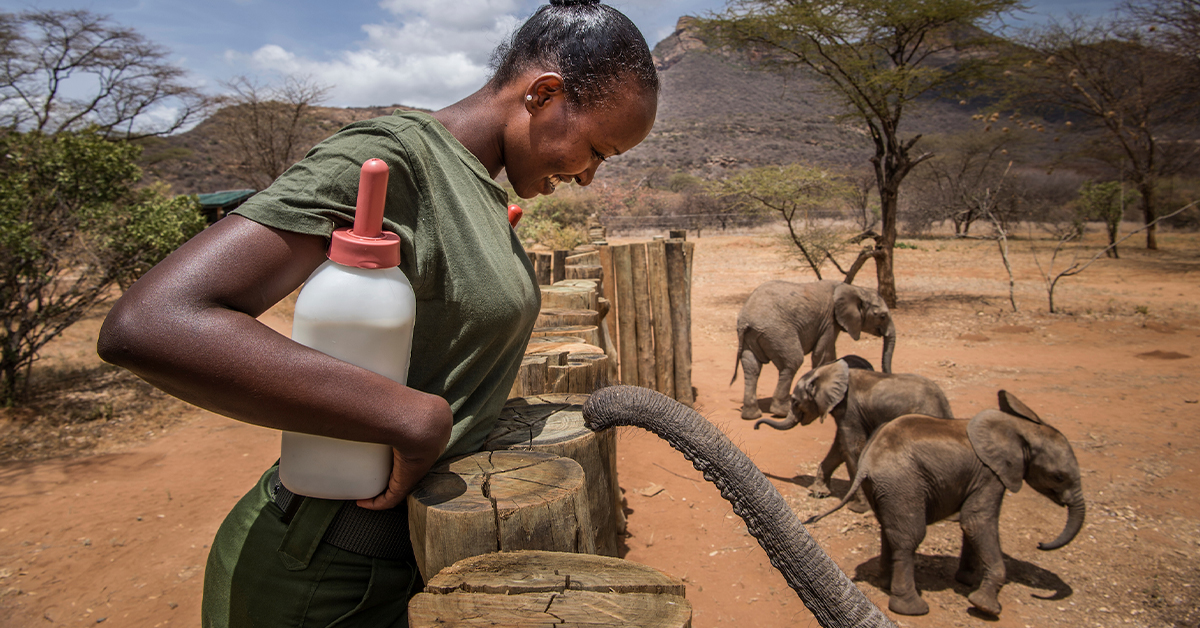 Throughout Africa there are compelling experiences that empower women, including those that challenge gender roles and uplift women and their families.
In Kenya, you can visit the community-run Reteti Elephant Sanctuary at Namunyak Wildlife Conservancy and meet the women elephant keepers who are breaking barriers while taking care of these orphaned animals. Watch in awe as the elephants receive their bottles and play in the mud, all the while learning valuable skills, so that they might be re-introduced into the wild. On safari with us, a donation is also made to the care for elephants there.
At Chobe Game Lodge it's all about the empowerment of women, as more than 65% of all staff members are women. This includes an all-female team of professionally qualified guides – a successful initiative aimed at increasing the number of qualified female guides within the Botswana guiding fraternity.
Invest in Future Wildlife Leaders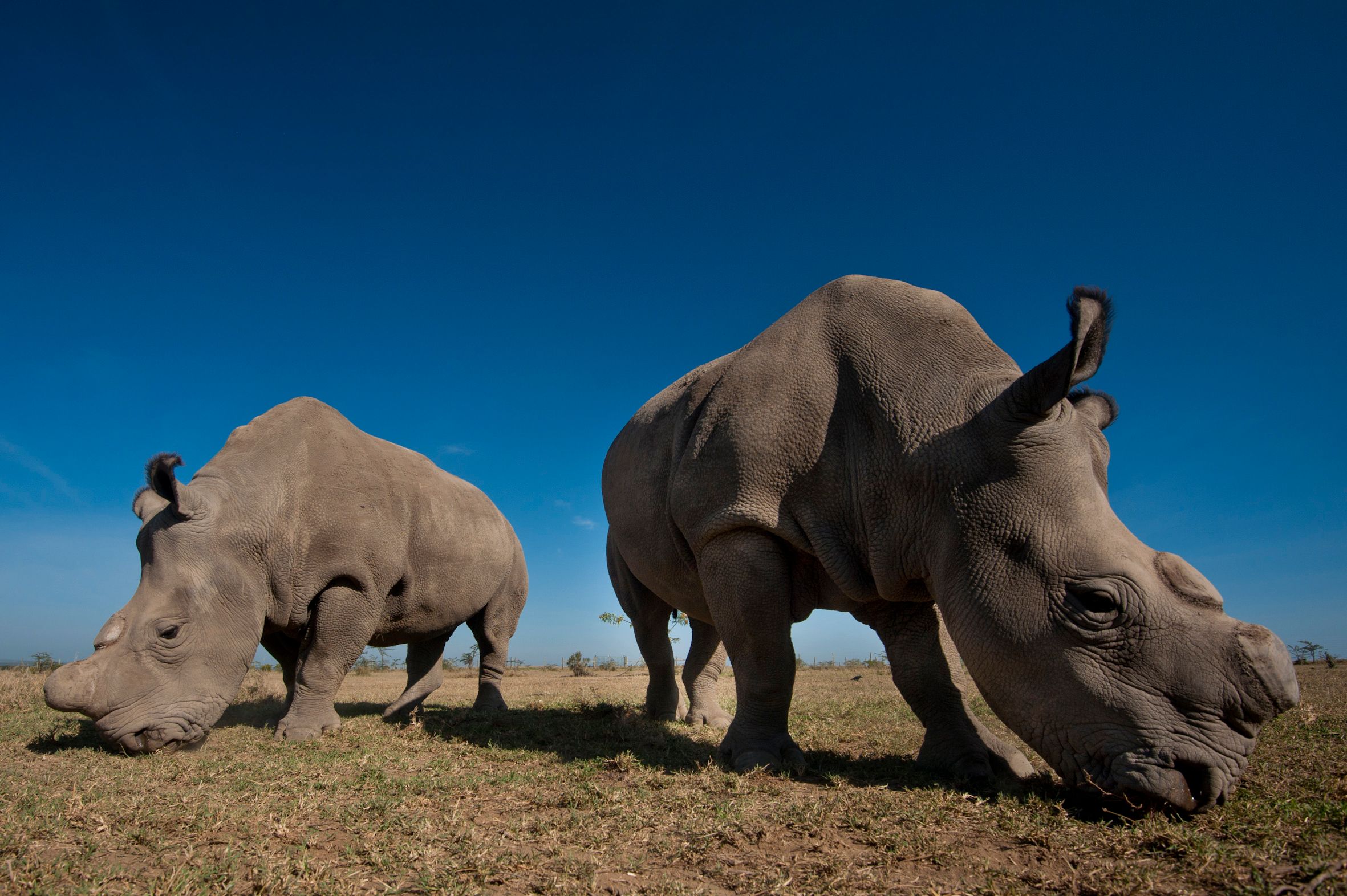 On safari you can learn about - and contribute to - the future of wildlife conservation in Kenya. At Lewa Conservancy you'll experience conservation first-hand, and your guide will share how your visit is having a positive impact on the local community and wildlife. Take a guided bush walk where you can hopefully spot one of the 200 Black and White rhino in the area, go behind the scenes to see Lewa's renowned tracker dog unit, learn how the rangers monitor wildlife, or visit the Elephant Underpass that allows them to safely travel their traditional migratory route.
Every safari to East Africa will invest in a child's participation in the Life & Land Wildlife Warrior Program. This program aims to educate the next generation of conservationists - who live in prominent wildlife areas - about the importance of wildlife conservation and tourism.
An Art & Culture Safari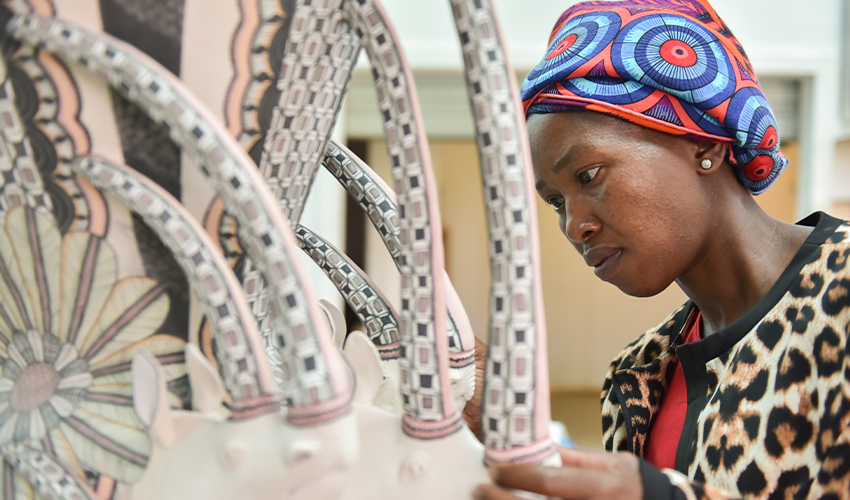 Aside from the beautiful landscapes and incredible wildlife in South Africa, you can also experience the country's unique culture and sense of community through art and philanthropic projects.
In Durban, enjoy high tea at Ardmore, South Africa's renowned ceramics studio, where you will meet talented local artisans who create stunning colorful ceramics and fabrics inspired by Zulu folklore and traditions. Learn how Ardmore began with one woman's journey, and how the studio funds these talented group of sculptors and painters who have won numerous awards in South Africa and around the world.
To learn about Cape Town's culture, history, and philanthropic community, take a city tour with Uthando. Meaning "love" in Xhosa, Uthando sheds a light in South Africa's unsung heroes, touring through the city's eastern townships to learn about diverse community projects that uplift its residents through arts and education. Expert guides will provide an in-depth overview of South Africa's history and the role that apartheid, discrimination and inequality played in creating these communities.
Explore Rwanda's Unique Wilderness and Inspiring Culture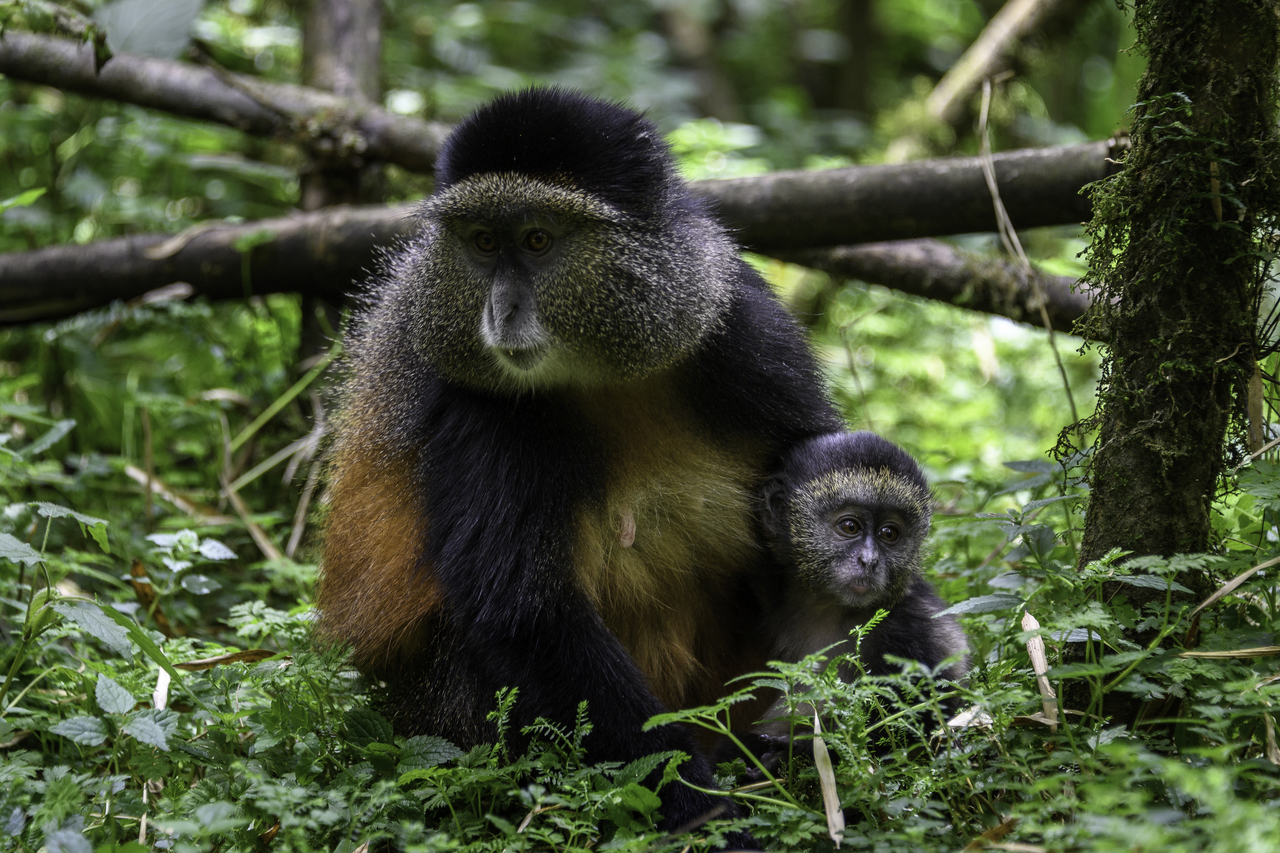 In Rwanda you'll take a safari that was born to help wildlife and protect the country's unique land and culture. Our Gorilla & Safari Adventure Safari guides you through Rwanda's stunning scenery. Showcasing the unique combination of gorilla treks and Big 5 safari in one country – exploring the incredible biodiversity, wildlife and people throughout Rwanda's volcanoes, rainforest and sweeping plains. Rwanda's friendly people and gracious hospitality will welcome you as you safari and track the highly endangered mountain gorillas of Volcanoes National Park, an experience that will change you forever.
At Volcanoes National Park, witness arguably one of the finst views in all of Africa at Virunga Lodge. Guests can watch the sunrise over the dramatic landscape of the Virunga Volcanoes and the Musanze valley to the west and Lake Bulera and Ruhondo to the east. Guests of Virunga lodge have easy access to the Virunga chain of volcanoes allowing some of the best treks through the enchanting bamboo forest on the way to observe the magnificent mountain gorillas. The lodge does as much to support the local community as they do to protect wildlife, therefore endagered species such as the Golden Monkey can be found in the foothills of the volcanic mountains of Volcanoes National Park.
At The Retreat in Rwanda's capital, you can meet Rwanda's future leaders as they provide insight into Kigali's art and culinary experience. Gain a deep understanding of why Kigali is so special by visiting a local neighborhood market, participate in Imigongo art painting and taste the aromatic richness of the county's famous coffee.
To book an exciting dream safari contact African Travel, Inc.
at 1 (800) 421-8907.
COVID Vaccination Requirement on 2022 Group Safaris
November 15th, 2021, by Jonathan Brannan
Starting Jan. 1, 2022, guests traveling in non-family groups of 10+ and on African Travel's set group departures will need to provide proof of an approved COVID-19 vaccination (Pfizer, Moderna, Astra Zeneca Vaxzevria, or Johnson & Johnson), before joining their safari and upon arrival to their destination. Guests will also need to comply with specific PCR testing requirements imposed by airlines and/or governments, which may differ from country to country.
"This decision ensures our commitment to our guests that their well-being is our top priority," said Sherwin Banda, president of African Travel, Inc. "It is essential that we take personal responsibility to help protect each other, the people and the places we visit."
To show proof of vaccination, all guests will be asked to provide an authentic COVID-19 vaccination certificate - electronic or paper showing date and time of the vaccination(s) - with the final dose given at least 15 days before the start of their safari. Any testing that is required pre-travel will be the responsibility of the guest to organize, and our safari specialists will facilitate any additional testing requirements for travelers while traveling.
African Travel's safari vacation packages which feature set group departures to Egypt, Kenya, Tanzania and Southern Africa are truly intimate, averaging no more than 12 guests. Each of African Travel's journeys are tailor-made and clients can add additional experiences based on interests.
"Guests can feel safe knowing that when they join a set departure or group hosted by their advisor, they are traveling with others who are vaccinated," said Banda. "If clients prefer a different style of travel whether that's a private vehicle or in their own bubble, we can customize experiences unique to each traveler's well-being needs."
African Travel's peace of mind promise includes a dedicated and experienced team of safari specialists who look after every detail, providing a safe, worry-free experience. Pre-departure tips and links to paperwork as well as itineraries with time saving testing allows more time to relax or safari. Vetted preferred partners that adhere to strict standards ensure safety, security, and hygiene. Safari investments are protected with options for travel insurance that include cancel for any reason and Future Travel Credits.
The promise also includes 24/7 concierge care. With local offices in Africa and experts based across North America, advisors and guests can always reach local hosts and safari specialists who rapidly respond and make changes to any services or itineraries if the need arises.
For more information on African Travel's well-being commitment, visit, https://africantravelinc.com/content/booking-policy.
To book an exciting dream safari contact African Travel, Inc.
at 1 (800) 421-8907.
Our CEO Unpacks the Secrets to a Better Vacation
October 14th, 2021, by Jonathan Brannan
After returning from a week-long Cape Town adventure to find new experiences for clients, our CEO Lucille Sive found a Rainbow Nation ready to welcome visitors. We asked Lucille to share some tips on how to get the most out of traveling in her native homeland.
An Organized Traveler is a Happy Traveler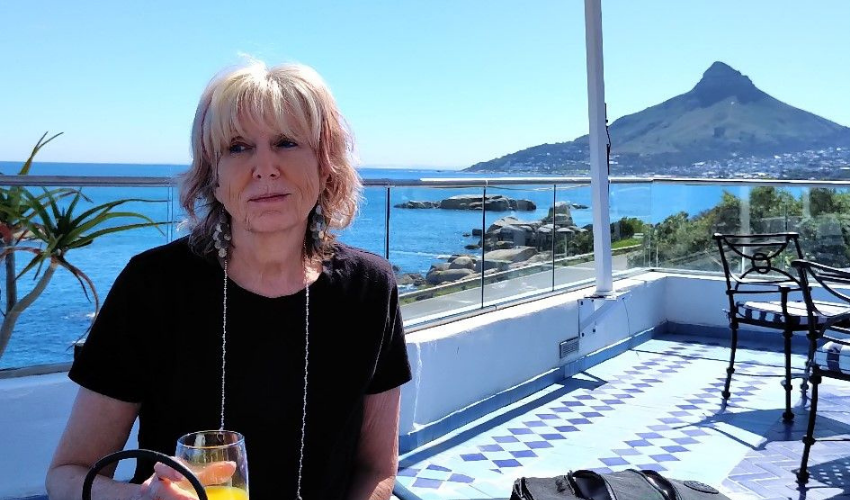 2021 has been a challenging time for everyone wanting to travel, with regulations and local laws often changing. Our safari specialists have a deep understanding of each country's entry and exit requirements and worked with Lucille to provide the most up to date information and fill out forms prior to departure. Our ground operations team ensured an easy transit experience through customs.
"Working with our African Travel specialists really did reduce the stress after the flight. I could see other people frantically preparing forms and other documents while leaning against the airport walls."
"Like any trip the extra pre-planning really does pay off and a traveler who is organized will reap rewards," she added.
Go With the Flow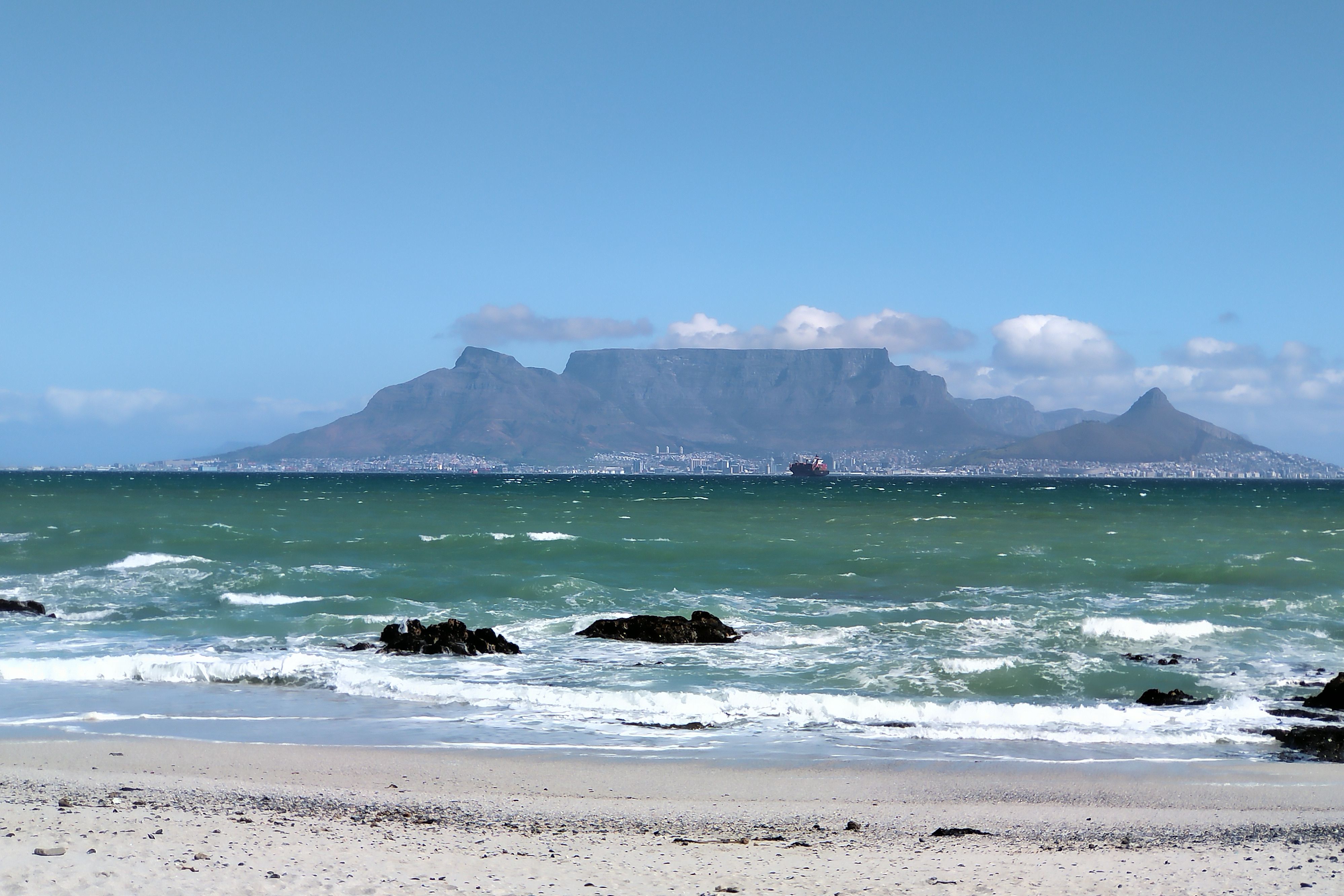 While you can plan extensively, travelers still need to be flexible and embrace change. Local staffing issues and the weather can happen. However, it is how your local hosts help manage these unforeseen circumstances.
"When I went into some stores you had to wait for a moment as storekeepers safely managed capacity. And when we found Camps Bay to be jam packed, our guide brought us to Bloubergstrand Beach for brilliant views looking back at the city and Table Mountain," said Lucille. "We ended on top of Signal Hill to enjoy the paragliders, which now I want to do on my next visit."
Share Favorites and Preferences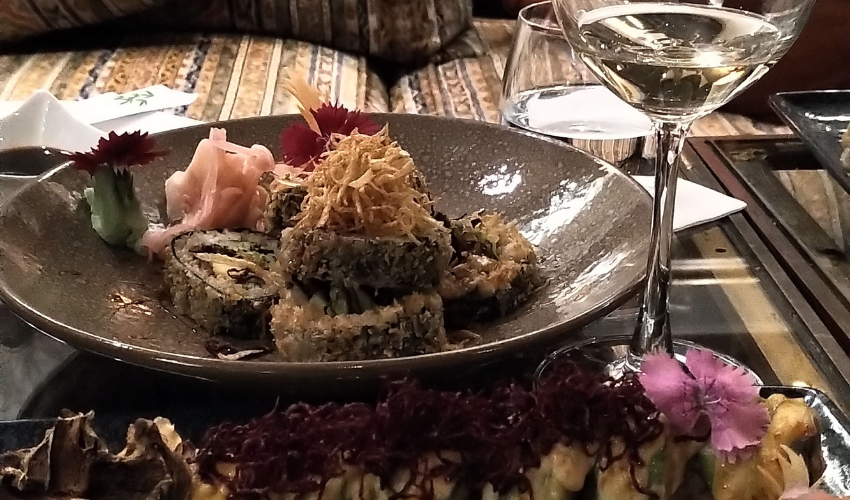 Don't forget to include any preferences before leaving. Whether that be religious, dietary, celebrating special occasions, or phobias, sharing them will only help enhance a visit. It is not an inconvenience to ask, we are here to ensure you have the best experience possible.
"I am a vegetarian, and on our first night at the Twelve Apostles Hotel a beautiful plate of vegetarian sushi was waiting for me. It was the best I've had. It really is the little touches and experiences that our team and partners provide that make a trip special."
Utilize the Local Hosts and Guides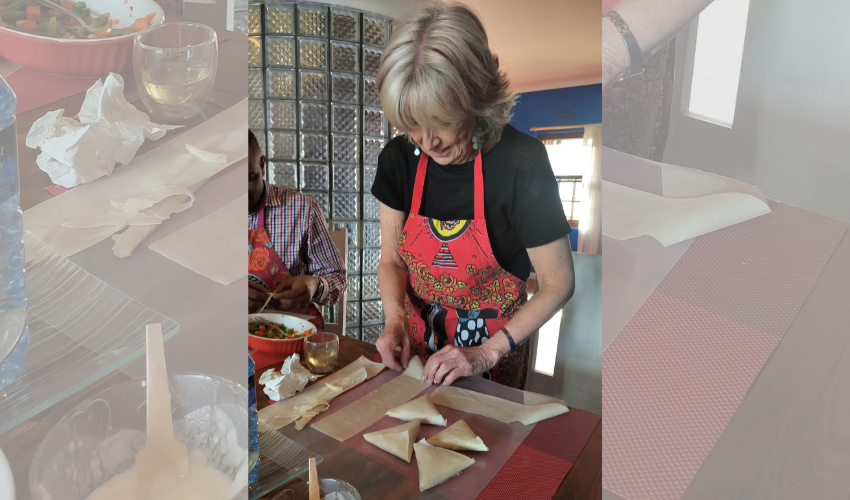 Now more than ever it is important to use the local knowledge of your hosts since many experiences or restaurants have changed or closed. No matter what you are looking for our local guides know best.
"Using our safari specialist's recommendations for the best walks and local restaurants made for a very relaxing experience. You really need to work with those who are up on the latest compared to old info you may find on google. We ate and drank our way through Franschhoek with a memorable lunch at Le Lude Estate and enjoyed the Anthonij Rupert state-of-the-art winemaking facility. I even discovered some of the vintage cars at the winery," shared Lucille.
Making Travel Matter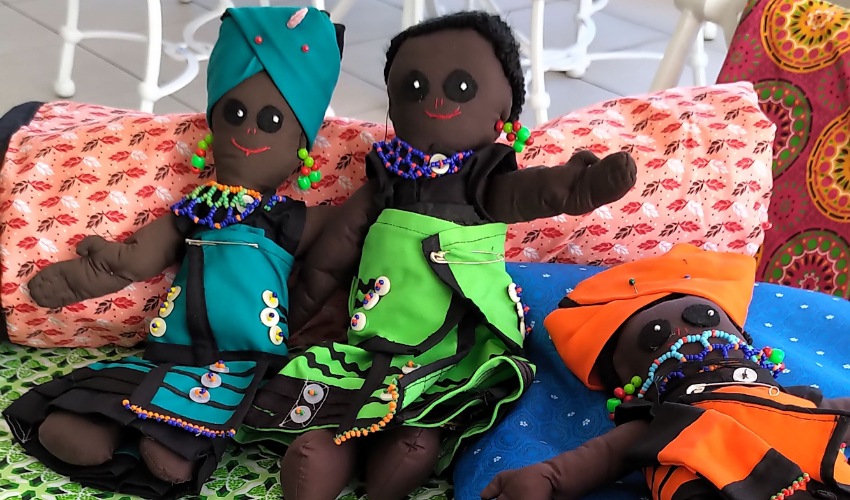 One of the main objectives for Lucille during her journey was to give back to the local community. On behalf of African Travel, she donated blankets and toys to a local school.
"While I like to spend time and include at least one MAKE TRAVEL MATTER® experience during a trip, everyone is different. An African Travel journey will always include a sustainable experience that helps the locals and wildlife. Guests can get as involved as they want. This can be just knowing that where they are staying supports tourism efforts or their trip helps with a donation to wildlife or a child's education.
"I loved seeing the smiles on the children's faces. We also source gifts from local women. There are so many of these sustainable experiences we offer for those who want to get more involved," added Lucille.
There's a Whole World Out There
There is one thing we believe to be true here at African Travel, most people come to Africa for the wildlife, but they return for her people. As many times as Lucille has embraced the welcoming Africans, the people surprised her again.
"Everyone is so excited to see foreign guests. South Africans are ready to live again…although carefully. I was moved by their joy for life and every interaction energized me."
The trip left Lucille excited for future travels and wanting more nature experiences.
"It is important to connect with nature, wildlife and the people and take a moment to enjoy your experience. I am so glad that I made the trip, and I am ready for my next adventure to Kenya in early 2022."