By
Nicole S.
October 11th, 2021
Thanks to an amazing team
My trip to Kenya was absolutely the perfect vacation planned by Africa Travel Inc. The itinerary was the perfect way to see different areas of Kenya and experience the most fabulous safari lodges with the Elewana collection. From the pickup at the Nairobi international airport, to the Safari-link air transfers between camps, to the great experiences at the different Elewana camps, I believe I experienced the ultimate trip. Everything was well organized and planned and the only thing I had to do was enjoy the experience. I will definitely work with Africa Travel Inc. again to plan my next Africa vacation.
Similar Trip: Kenya Adventure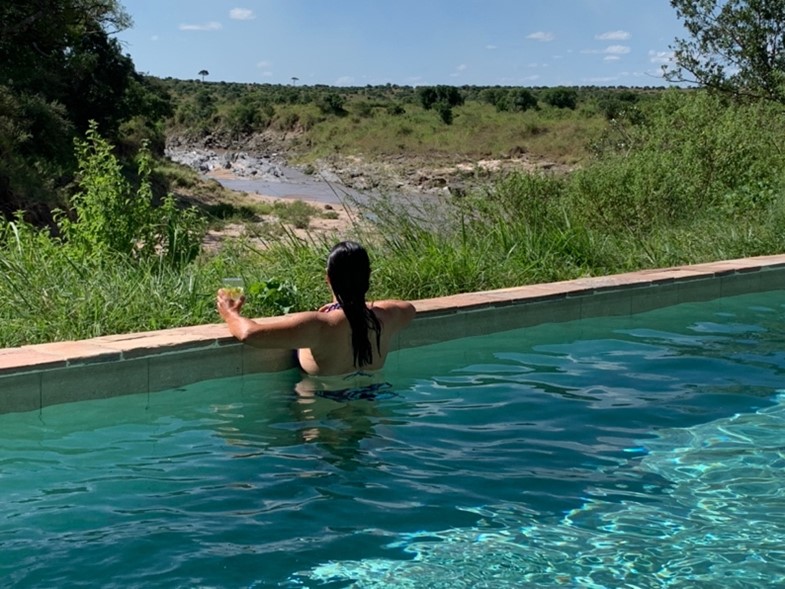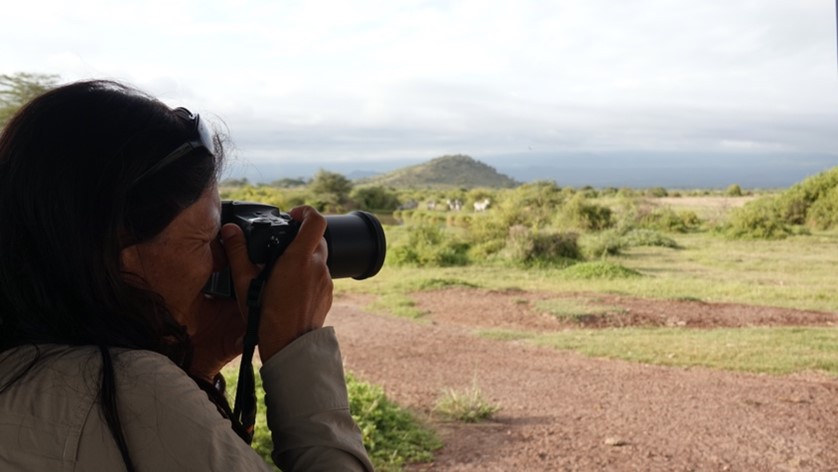 By
Fred & Cathy
April 2nd, 2020
Thanks to an amazing team
Our time in the bush and going on the game drives was spectacular! We saw all five of the big game animals: African elephant, leopard, lion, Cape buffalo, and Black rhinoceros. Witnessed the wildebeest migration along with herds of zebra, elephants and impalas. Our driver Salim was amazing as he traversed nearly impossible roads because of the rain. He was knowledgeable about flora and fauna as well as spotting animals in the wild. He could identify any creature be it winged or footed.
Fred had a reaction to the anti-malaria medication, but fortunately we were at Lake Manyara Serena Lodge, where Dr. John Maswabe was attending. He was able to quickly identify the issue and treated Fred in our room. Administering an IV to rehydrate and followed up several times to assure he was improving. It was a highlight for Fred as they sat and chatted, he learned of Dr. John's dream to have a clinic within his home tribe.
Because of COVID-19 our visit to Victoria Falls was cancelled due to closed boarders and cancelled return flights. We are most grateful to Meggan and her team at African Travel, Inc., John and Erick, Salim, Mohamed and Leopard Tours for securing our flights and transfers and getting us to the airport in time! Erick went above and beyond by staying at the hotel and sleeping in his car to be sure he would get any flight changes in a timely manner. The time difference from Tanzania to California made it so his office was closed in Arusha and information would not arrive in time. Erick was relying on the hotel to get the information.
We can't thank all who made sure we arrived home safely! Thank you.
Similar Trip: Highlights of Tanzania
By
Carole V.
October 30th, 2019
African Travel planned an amazing experience!!!!
We were delighted with every aspect of our travel...from Cape Town to Botswana. Sabi Sabi was beyond our expectations!! The staff, our immaculate accommodations, delicious meals (Chef Dick) and of course our knowledgeable trackers (Candy and Zeb) & rangers (James and Fred) made this a trip of a lifetime! Seeing the big five and tracking leopards, lions and cheetah were a few of the highlights!
Victoria Falls and Livingston were incredible! Loved fishing on the Zambezi River. Chobe Sanctuary has friendly and welcoming staff, immaculate accommodations and wonderful rangers and guides. They introduced us to herds of elephants, splayed giraffes, hippos, crocodiles and so much more!!!!
We highly recommend African Travel, Inc. and all the places they chose for us!!!
Carole