By
Rosa A.
June 6th, 2022
We had an absolutely amazing trip! Everything was perfect and went smoothly. We loved the safari - saw 'the big 5' and many more animals. Every safari drive was a different experience. I now understand why people return and do many more!!! The Kapama lodge was first class- the people were all so nice and accommodating, and the food was great (and way too much).
Cape Town tour was also amazing. The peninsular coast line is spectacular and we loved the penguin colony.
Every step of the way there was someone there to guide us. It was such a piece of mind to know we were well taken care of. The tour company was great and there were no mishaps. We were all totally satisfied and could not have asked for a better experience.
Thank you for all your work in planning this perfect trip!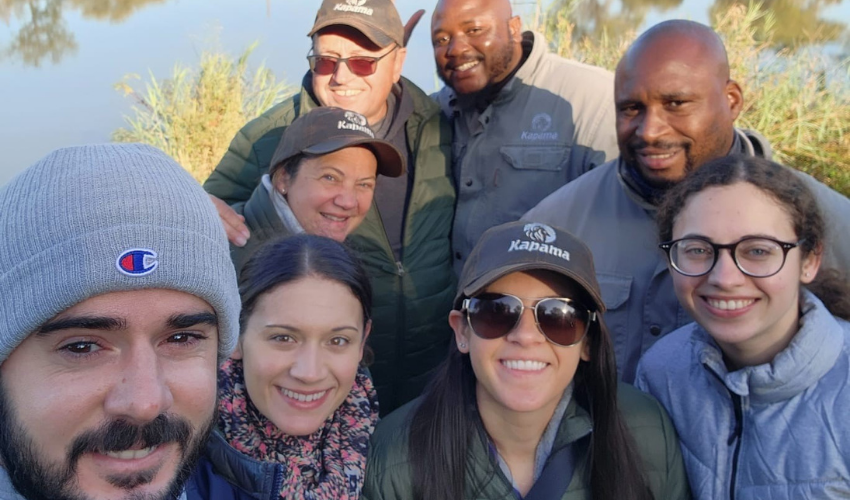 By
Mark W.
March 16th, 2022
Thank you again for your guidance on our honeymoon. The trip was exceptional! Everything was logistically seamless and exactly as you advertised. Thornybush was an incredible experience all on its own, but the time in Cape Town, wine country and Hermanus rounded out the cultural vibe we really wanted too. So thankful… we are forever grateful for a lifetime of memories.
By
Danielle K.
March 16th, 2022
First: Our trip was simply INCREDIBLE. Africa was better than I ever could have imagined. I still don't quite have the words to describe it, but I can tell you that I will be going back. I absolutely fell in love with it. Second: I cannot say enough about how well planned the trip was. We felt like royalty every step of the way. There was not one detail that was missed. We didn't have to worry about one transfer….everyone that met us was extremely professional and prompt. We were very impressed at the amount of coordination. The choices that you made on our behalf (hotels, lodges etc) were EXACTLY what we wanted. It was almost as if you read our minds! FYI…I travel A LOT (for work and pleasure) and often find myself feeling like accommodations are subpar….this was NOT the case. I was very pleased with your choices. THANK YOU! Third: We picked THE BEST time to travel. The COVID protocols were what they were (although they started to lighten up once we were in Africa) but the airports, for the most part, were EMPTY. We didn't have one delayed flight. It was smooth sailing the entire time! The lodges were never full so most of our game drives were private. We felt like this was our little blessing after having waited so long for this trip! I cannot thank you enough for helping to make this trip happen!!