African Travel's 2023 Webinar Series
Unlocking Africa's Secrets: Revisit our Captivating Webinars
Relive the magic of our previous webinars at your leisure! Dive deeper into Africa's wonders with our expertly curated topics, such as unforgettable family safaris, unique cultural experiences, and the ultimate romantic getaway for honeymooners and couples. But that's not all - there's even more fascinating content waiting for you! Don't miss out on the chance to experience Africa in all its glory. Watch our webinars now and get ready to be transported to a world of adventure and discovery.
The Big 5 Safari Myths: Tools & Tips to Overcome Perceived Barriers
We recognize that there are common myths about Africa that may discourage potential clients. Our experts are here to dispel those myths. From the misconception that Africa only offers wildlife to safety and planning concerns, we will address perceived barriers and equip you with tools and tips to better position Africa and convert sales.
Top Southern Africa Journeys
Take a virtual tour of the top selling journeys across Southern Africa and the destinations that need to be on your radar. Discover unique experiences across South Africa and the unparalleled land and water safari options in Botswana. When visiting Victoria Falls, we will help solve the great debate between Zimbabwe and Zambia.
Top East African Journeys
Embark on a virtual exploration of East Africa's top experiences. Learn how to master the awe-inspiring Great Migration across Tanzania and Kenya, discover unique hidden gems in wildlife-rich conservancies and create an unforgettable gorilla trek in Rwanda. From flying safaris to off the beaten path experiences, discover what's hot in East Africa.
Experience is the New Luxury 
Elevate your client's safari experience with our exciting add-ons. Immerse your clients in the best of local culture with interesting local guided experiences. Take a safari to new heights, literally. Learn about out-of-the-jeep experiences and ways to wow clients at night. Indulge in the latest must-have amenities that will leave them breathless.
Exploring the Continent: Trending Safari Combinations
Discover trending safari combinations that allow your clients to explore more of the African continent in one journey. From an epic Cape to Cairo experience to combining the majestic Victoria Falls with a safari in Kenya or South Africa, our experts will guide you in creating unforgettable experiences. We will also share a few off the beaten path and beach and bush options.
Expand Your Horizons: Discover the Wonders of Morocco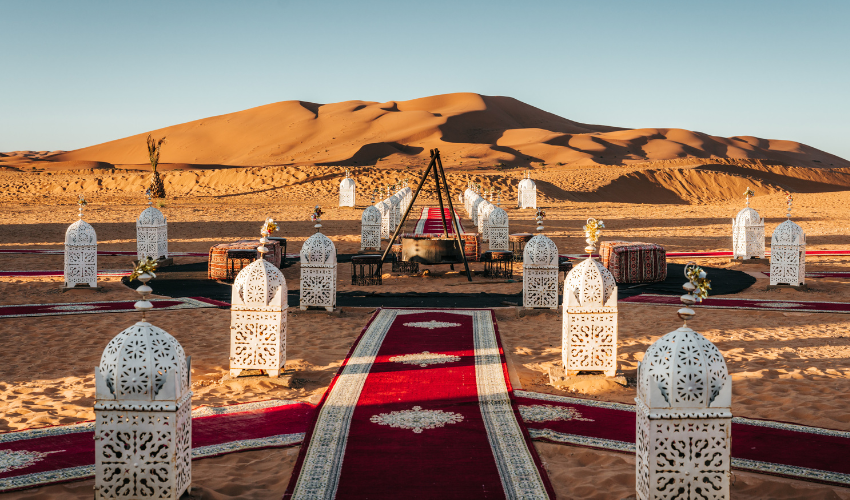 Embark on a virtual journey as we delve into the captivating land of Morocco! Join this exclusive webinar where we will explore the breathtaking landscapes of the Atlas Mountains and Sahara Desert and learn about the vibrant culture of bustling souks and ancient medinas.
Safari, Your Way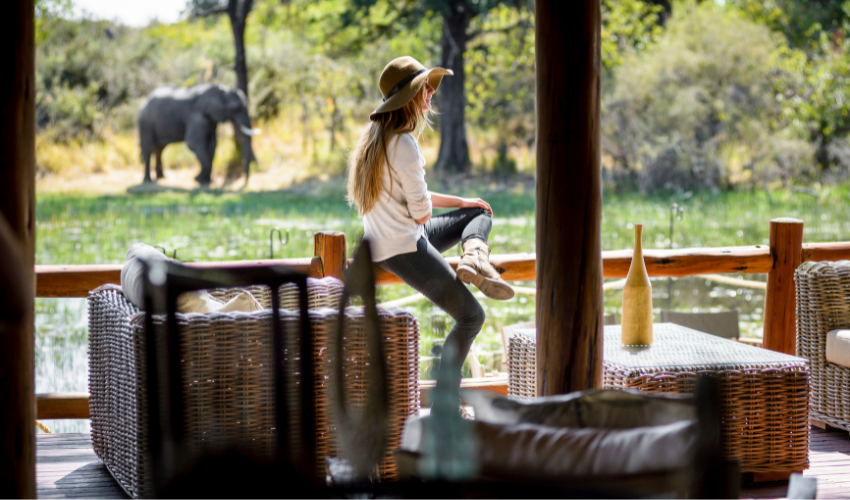 You spoke, we listened, our Mystery Topic Webinar is all about Safari, Your Way. Our safari experts share their secrets to customizing the best solo safaris, romantic escapes, and multi-gen safaris.