Frequently Asked Questions: For Your Family Safari
WHAT IS THE BEST TIME TO VISIT AFRICA?
Africa is a year-round destination, and the best time depends on your family's schedule and travel preference. While the dry season is one of the best times to get a fill of Mother Nature, the dry season differs by destination and depends on your interests. The Green Season is a wonderful time of year that buzzes with new life and is a great time to avoid the crowds of high season while saving money. Also, not all the animals are migratory so you will see wildlife and spend more time with your guide viewing them.
WHAT SHOULD I CONSIDER WHEN PLANNING A FAMILY SAFARI?
Choose a destination, then decide on pace, and experiences. Some families are very active and prefer constant engagement, while other families prefer longer stays with less packing and unpacking. Once you decide on pace and some of the top things each family member wants to see, we can craft the right mix of lodges, camps and experiences to fit your needs.
IS THERE A MINIMUM AGE FOR CHILDREN?
We cater to all families. Our safari specialists will advise the best destination based on age, family travel style and any other requirements. For families with younger kids, a good kids club or program keeps kids entertained and can also provide some time for parents or grandparents to relax or enjoy a safari on their own.
WHAT IS IT LIKE BEING ON A GAME DRIVE?
There will be moments when textbooks and nature documentaries come to life and you're awestruck at the site of a dazzle of zebra, herd of elephants and gaggle of giraffe. Then there are moments of quiet reflection with stunning vistas. There's always time for breaks for tea or sundowners (happy hour in the bush). Along the way, a guide shares both the big and small flora and fauna. Game drive times can vary in length and usually happen at least twice daily. Night drives can be done in select areas.
For those that worry about family members getting restless, hiring a private jeep gives more flexibility in what and how long you do a game drive. Most family suites and accommodation include a private jeep.
WHERE SHOULD I STAY?
Home to some of the world's best hotels and resorts, Africa has a range of accommodation to meet each family's needs. The following three styles are the most popular for families. Guests can pick a favorite or mix and match.
TENTED SAFARI CAMPS
Enjoy the glow of lantern light on canvas walls and drift off to sleep to the sounds of the bush. Options range from Hemingway-style mobile safari camps to massive, tented suites. Tented camps are great for smaller families (3-4 people) who might share a tent or families with older kids who take over several tents.
BUSH LODGES
Boutique-style lodges offer an intimate experience. Most of our favorites are set on coffee plantations, private reserves and conservancies. Lodges range in style and theme and families can take over several rooms. There is also more flexibility in moving between rooms. Lodges are a great option for families of all ages.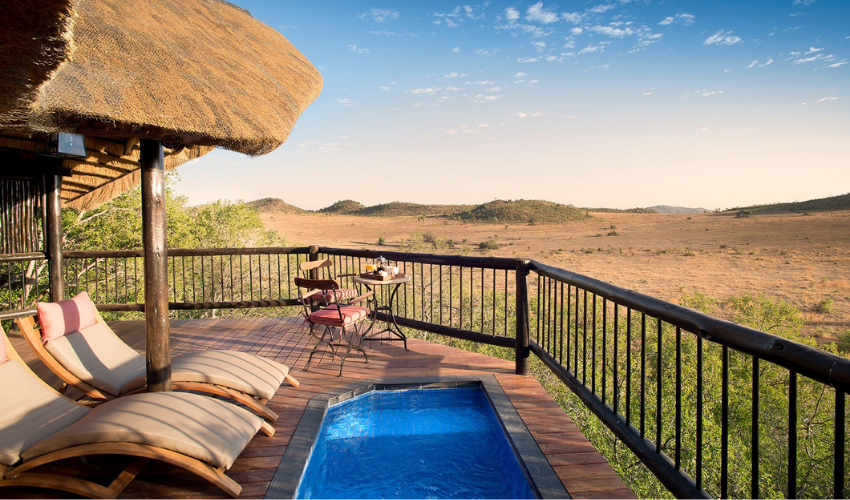 BUSH HOMES AND VILLAS
Looking to keep your bubble small? Bush homes and villas are perfect for those who prize their own personalized service. It is also a great value option for several families traveling together or a large group. A hospitality team can consist of a host, private chef, spa therapist. You will have your own private vehicle led by a dedicated field guide and tracker team.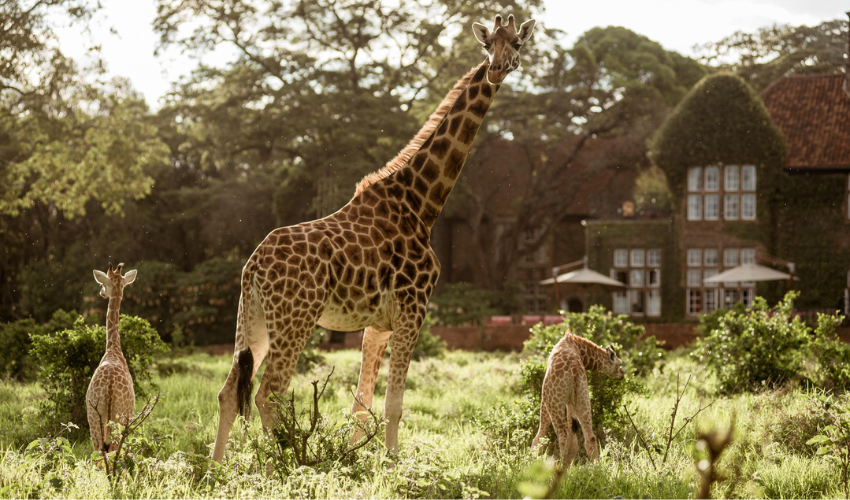 IS AFRICA SAFE?
When you travel with us, you can rest assured your family's wellbeing is our top priority. Each partner and guide is vetted. African Travel and its destinations are endorsed by the World Tourism & Travel Council (TTC) as a Safe Travels destination. We have a team both here and in Africa to answer your questions and respond in real time in all phases of your trip.
IS INTERNET ACCESSIBLE THROUGHOUT MY JOURNEY?
City hotel and many lodges and camps have Wi-Fi, however some areas in the bush are more remote and have less access to the internet. Depending on your needs to connect or disconnect, we can tailor the right experience for you.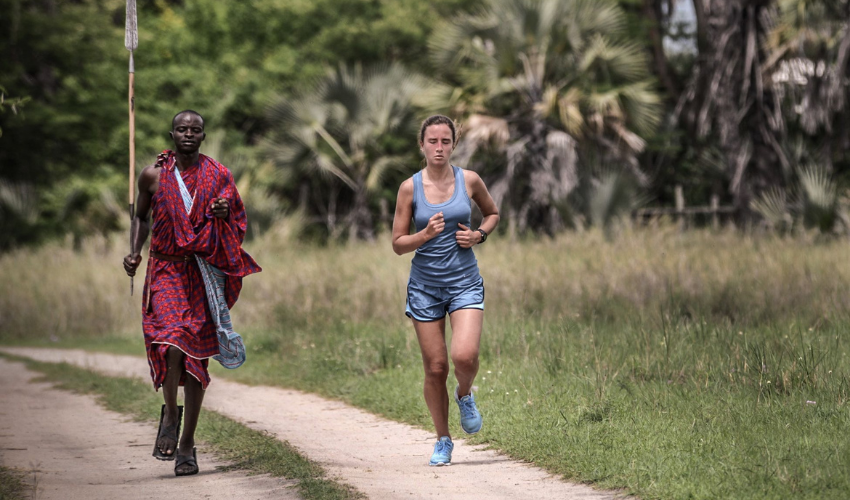 HOW PHYSICALLY DEMANDING ARE PROGRAMS?
Generally, the safari programs are not physically demanding. Walking safaris can require more levels of fitness, but usually they are not strenuous. Depending on interests, we can also include more active experiences ranging from quad biking and camel-back safaris to Maasai Olympics or swimming in the Devils' Pool.
IF I NEED TO CHANGE MY BOOKING, WILL MY MONEY BE SAFE?
Absolutely. You can choose new dates and/or a new destination prior to final payment (subject to terms and conditions). Travel protection plans are mandatory. If you choose to purchase African Travel's own Travel Protection plan, you will have the flexibility to cancel for ANY reason, up to 24 hours before departure. Depending on the plan you select, you will be eligible for either a Future Travel Certificate, or a mix of 60% cash back insurance benefit with a 10% Future Travel Certificate. Both plans include additional coverage for COVID-19.
DO WE NEED PASSPORTS OR SPECIAL DOCUMENTS?
Passports are required and must be valid for at least 6 months after the scheduled return date and have sufficient blank pages. Children who are not traveling with their parents may need additional documentation. Visa requirements vary by country.
CAN I ALSO BOOK AIR TRAVEL WITH YOU?
We are a one-stop-shop for everything Africa. We have contacts and rates with many airlines and you can either request to add flights at the time of booking, or we can add flights at a later stage.
PLAN A FAMILY SAFARI
Call 1-800-421-8907 or fill out our questionnaire and submit it to a family safari specialist to plan a trip and learn about our special pricing for children.