The Himba People Of Namibia
Namibia is well-known for its breathtaking landscapes, diverse wildlife, and vibrant culture. The Himba people are one of the most fascinating and distinct cultural groups in the country. A visit to a Himba community should definitely be on your itinerary if you're planning a Namibian safari. We'll introduce you to the Himba people, what to expect when visiting one of their communities, and why this destination should be on your bucket list.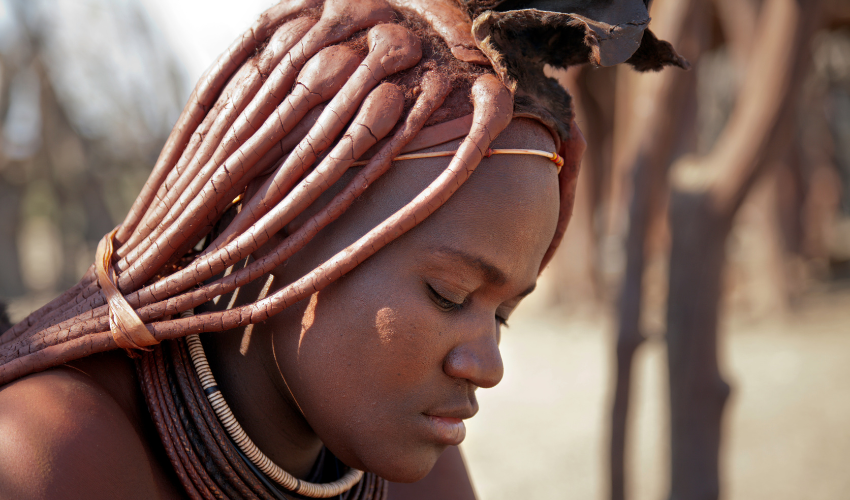 Who are the Himba People?
The Himba people are a semi-nomadic tribe who have lived in northern Namibia for centuries. They are known for their distinctive red ochre body paint and intricate jewelry, as well as their deep-rooted cultural traditions and beliefs. The Himba people have a unique relationship with their environment and are skilled in agriculture, animal husbandry, and hunting. They are a proud and independent people who have managed to preserve their way of life despite the modern world encroaching upon them.
What to Expect from a Visit to a Himba Community
Visiting a Himba community is a truly unforgettable experience. You'll be welcomed into the heart of the tribe and have the opportunity to learn about their way of life and beliefs. You'll witness traditional practices such as the making of ochre body paint and jewelry, as well as the tending of their livestock. You may also be invited to join in a traditional dance or music performance, which is a highlight of any visit.
One of the most unique aspects of the Himba culture is their matriarchal society, where women play a significant role in the decision-making process and inheritance is passed down through the female line. This is a stark contrast to many other cultures in the world, and it's fascinating to learn about and experience.
Why the Himba People and Namibia are a Must-Visit Destination
Namibia is a country that has something for everyone, from adventurers to culture seekers. A visit to a Himba community is a must for anyone looking for a unique and authentic cultural experience. The Himba people and their way of life provide a glimpse into a world very different from our own, providing an opportunity to broaden your horizons and gain a deeper appreciation for different cultures.
Namibia has some of the most beautiful landscapes in the world, in addition to the cultural experience. There is something for everyone, from the towering red sand dunes of Sossusvlei to the rugged terrain of Damaraland. With its diverse desert-adapted wildlife, such as elephants, lions, and cheetahs, a trip to Namibia is sure to be a once-in-a-lifetime experience.
A visit to the Himba people and Namibia is a must for those looking for a unique and authentic cultural experience, as well as the opportunity to explore some of the world's most breathtaking landscapes. Book your luxury travel experience today and start exploring this incredible destination!
Visit Kaokoland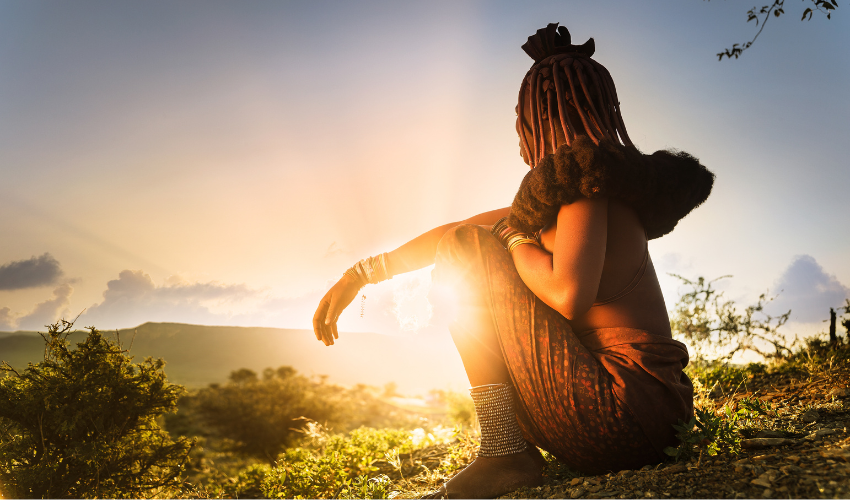 On this luxury flying safari in Namibia and discover the captivating wilderness the country has to offer. Explore the wildlife haven of Etosha National Park, where you can track the black and white rhino and learn about innovative conservation projects. Immerse yourself in the iconic red dunes of Sossusvlei and witness the breathtaking beauty of the Kaokoland. This exclusive safari also offers the opportunity to interact with the fascinating Himba tribes and stay in one of Africa's most unique accomodations, Shipwreck Lodge, surrounded by the magnificence of nature. Experience luxury travel at its finest while discovering the wild and wonderful of Namibia.
READY TO EXPLORE NAMIBIA
Call 1-800-421-8907 or fill out our questionnaire and submit it to a specialist to plan a trip.