My first visit to South Africa
April 19th, 2016, by Kenia Vallin
My First Visit to South Africa
How does someone terrified of flying conquer this fear? Well, if they're anything like me, they travel to South Africa!
After 20+ hours of traveling with bated breath and clutched hands, the flight attendant announced our impending arrival in Johannesburg. These magic words brought a sigh of relief and I turned to Lilly, my traveling companion and African Travel's Director of Operations, who happens to share my fear of aeronautics. We did it! I dared to peek out the window and was rewarded with the most beautiful scenery I've ever encountered. It was instantaneous love.
During our stay in Johannesburg, we toured Soweto, visited Liliesleaf, and wandered through Mandela's Square. Soweto – which is an acronym for "South Western Townships" – was my favorite; a melting pot of culture and history, rich with stories of the past and scars from the struggle against apartheid. The township was originally created to house black laborers and ensure segregation, but Soweto today is a land of democratic leadership, vibrant color and surprising juxtaposition.
Soweto's history is apparent on every corner, but the township has created several memorials to honor their difficult past. We visited the Hector Pieterson Memorial and Museum, which commemoratives 12-year-old Hector Pieterson who was shot in 1976 during what was meant to be a peaceful protest of high school students against the mandatory use of Afrikaans in the black schools. We also visited Nelson Mandela's home, now a museum, paying homage to his dedication to promoting human rights, democracy, reconciliation and tolerance.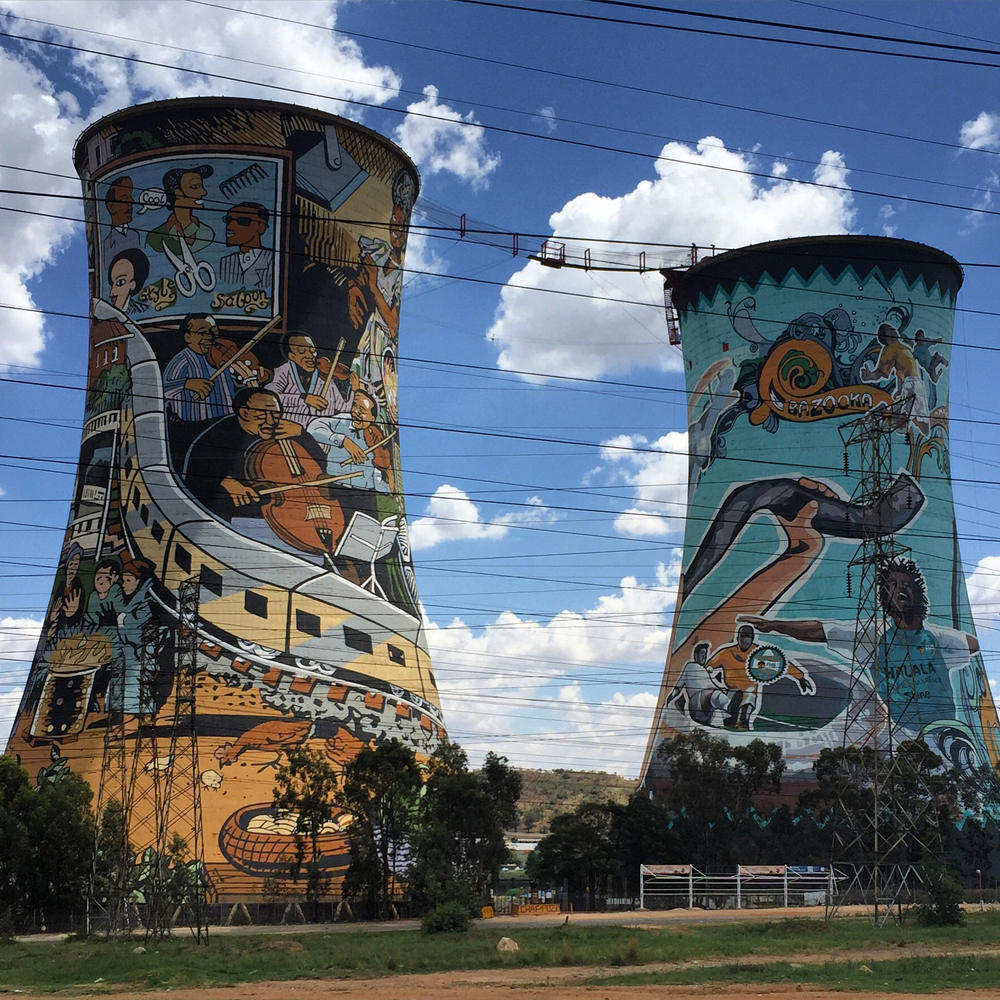 This part of the journey was poignant and bittersweet. We shed a tear for the suffering of the past, but left with smiles on our faces and hope in our hearts as South Africa's future is bright.
The "Mother City" of Cape Town was next on our list, and I cherished every single minute. Even sitting in traffic was a lovely experience, as the scenic drive to The Twelve Apostles Hotel was truly breathtaking. In all, we enjoyed five days and four nights of Cape Town's legendary culture and hospitality, touring all the surrounding areas that make this destination a must-visit. The Cape of Good Hope, Table Mountain, and the Winelands were among our adventures – believe me when I say that nothing can compare to savoring a glass of world-class wine while soaking up legendary panoramic landscapes.
As a spectacular finale, we spent three days and two nights in the Thornybush Reserve, which is a small private game reserve adjacent to Kruger Park in the northeastern region of South Africa. Our guide introduced us to a bevy of animals from the moment we landed; we were greeted by a warthog at the airport, and on our first game drive we saw three of the Big Five! There is something incredibly special about the bush and witnessing dozens of majestic animals roaming free in their natural habitat. Thornybush is known for its Big Five viewing, and twice-daily game drives are available in the morning and evening.
I was also impressed with the trackers and rangers, who skillfully navigate the bush without any directions or signs. The only traffic jam we encountered was a herd of elephants blocking the road, which was a nice change from the gridlocked congestion I'm used to back home. On our final night we were treated to a beautiful outdoor dinner in the bush, and we stopped on the way back to the lodge to do some stargazing. I have never seen so many stars in my life – it was truly an unforgettable experience that drove home just how small we really are.
The day we departed, the entire staff came to send us off, which is just the kind of heartwarming gesture I learned to expect from the South Africans. This journey was so much more than anything I ever could have imagined – it was the trip of a lifetime, one that I will cherish to the end of my days.