CELEBRATING RHINOS ON
WORLD WILDLIFE CONSERVATION DAY
Thanks to good conservation efforts by our #MakeTravelMatter partner, Wilderness Foundation Africa, we are proud to announce the discovery of 19 baby rhinos born in the wild since the beginning of 2020.

As a thank you, Wilderness Foundation Africa has given African Travel and The TreadRight Foundation the honor of naming several rhinos. We turned to our travel advisor community to name one of the male baby rhinos and received over 700 names!
Reflective of our current times, we saw themes ranging from courage and hope to naming the rhino after notable people, including The Black Panther T'Challa. The top five final names selected were:
Elizayo (meaning: Future) submitted by Deb Clark from Tafari Travel
Injabulo (meaning: Happiness) submitted by Audrey Markham from AAA Travel Washington
Tuma (meaning: Everlasting or Forever), submitted by Tia Biles from ACG Travel
Kusasa (meaning: Tomorrow) submitted by Belinda Unbehagen from Cruises and Tours Unlimited
Vahana (meaning: white rhinoceros is the Goddess' Vahana), submitted by Iola Panetta from The Travel Agent Next Door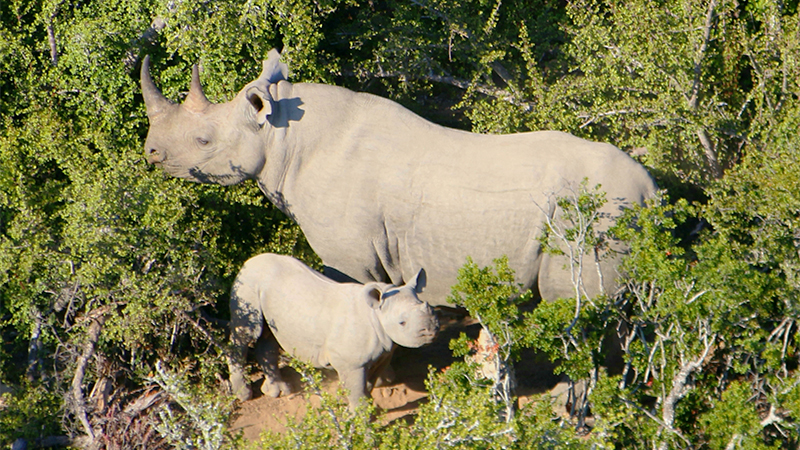 From the names submitted, our TreadRight Wildlife Ambassador Ami Vitale has chosen Kusasa as the name of Yima's male baby rhino.
A huge thank you to Ami for her help, and congratulations to Belinda Unbehagen!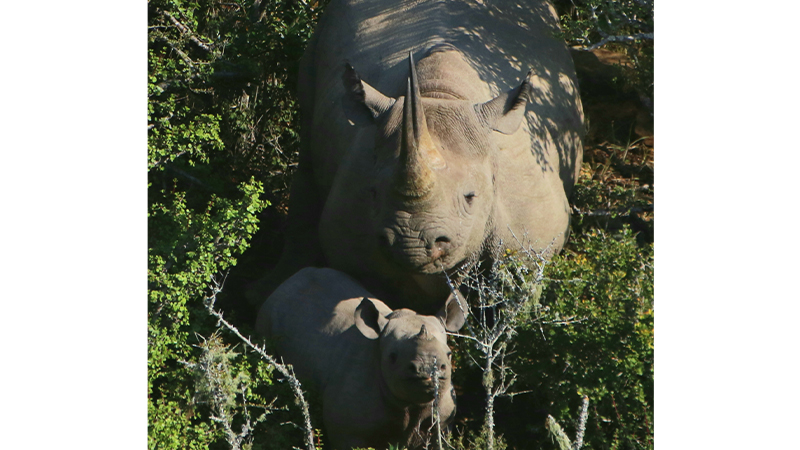 We are also pleased to announce that 'Xigera' has been chosen by the Tollman family as the name of the third baby rhino. Xigera to us and our TTC family means "labor of love," which is what our newly opened Red Carnation Hotel property in Botswana's Okavango Delta of the same name represents to us.
Learn more about Xigera Safari Lodge, which opened its doors to first guests this week and its extraordinary experiences. LEARN MORE
TreadRight's work with the Wilderness Foundation Africa
The Eastern Cape Province in South Africa is home to the third largest endangered black rhino population in the world, and evidence shows it is currently a high-risk target for poachers. Because rhinos prefer thick vegetation, aerial surveillance is necessary and plays a critical part in both wildlife security, and in tracking and improving the management of rhino populations.
Since 2017, TreadRight has partnered with the WFA and funded the purchase and operations of a Bat Hawk to protect rhinos from poaching in provincial nature reserves and national parks in the Eastern Cape.
The regular surveillance through monitoring flights by the Bat Hawk in the known rhino poaching hotspots is contributing to the safekeeping of this endangered population.
By working together, we help advance the United Nations Global Goal 15, Life on Land, by combating poaching and trafficking of rhinos that are vital to this ecosystem, as well as Global Goal 8, Decent Work and Economic Growth, through the employment of intelligence and police support for specialized wildlife crime units, contributing to a higher employment rate.