Through our partnership with our non-profit The TreadRight Foundation®, we work together with many storytellers to bring the messages of our inspiring project partners around the world to our advisors and guests.
Dedicated to our People, Wildlife and our Planet, these storytellers and activists - and story listeners- stand for sustainability and conservation, communities and cultures, and the protection of wildlife.
WILDLIFE
Ami Vitale is an award-winning National Geographic photographer specializes in telling the stories behind the headlines. Her incredible work in documenting conservancies helps in protecting endangered animals from extinction. Ami's iconic photo of Sudan, who was the world's last living male northern white rhino living at Ol Pejeta Conservancy, was voted best of the decade by National Geographic viewers. The last two northern white rhinos on the planet (both female) can be visited in some of our Kenya trips.
Visit Ami's page to see more of her stunning photos from Ol Pejeta and to help Ol Pejeta from home. 100% of the proceeds go towards the keepers of Ol Pejeta Conservancy.
THE PLANET
Céline Cousteau, is the granddaughter of Jacques Cousteau and is an accomplished activist, filmmaker, and explorer in her own right.
The filmmaker visited Jordan and created a beautiful video showing one of the Secrets of Jordan, the Iraq Al Amir Women's Cooperative. In the video, see how a team of influential storytellers share their journey to meet these women and how to follow in their footsteps.
The cooperative is one of over 60 sustainable projects TreadRight has supported worldwide.
THE PEOPLE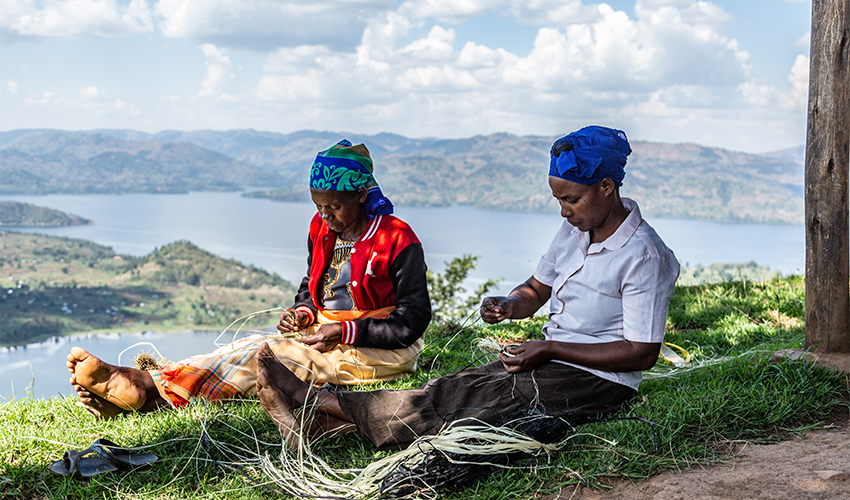 Sarain Fox is a First Nations activist and artist, helping preserve Canada's indigenous culture. Check out her tips on how we make our travel matter.
TAKE THE PLEDGE
If you share the similar ethos as TreadRight and these Friends, take the pledge to MAKE TRAVEL MATTER® with a simple signature.