OUR TOP 10 CAPE TOWN RECOMMENDATIONS
Cape Town is considered one of the most beautiful cities on earth. Set between mountain and ocean and surrounded by pristine natural landscapes, winelands and wildlife, you'll find a diversity of wonders and surprises to fill days of exploration.
The city is a microcosm of South Africa's cultural melting pot, its inhabitants multitalented as well as multicultural and creative to the core. Offering fabulous beaches, sport, great food and natural reserves guarding a unique floral kingdom, this modern cultural capital and biodiversity hotspot has no equal.
Since African Travel is exclusively focused on Africa, we compiled our top 10 recommendations when visiting South Africa's "Mother City" to customize in a journey.
1. EPIC VIEWS ARE EVERYWHERE
There's no better way to get the feel for a city then a day spend exploring its past and present. Cape Town sits in the lap of one of the most biodiverse and oldest mountains on earth and we often start guests' trips at the top of Table Mountain to view the city before descending into the city for a guided tour. Our local hosts share how the various cultures have touched the city from the San people living here a thousand years, the Dutch developing the famous "Cape Dutch" architecture, and the Victorian character developed by the British.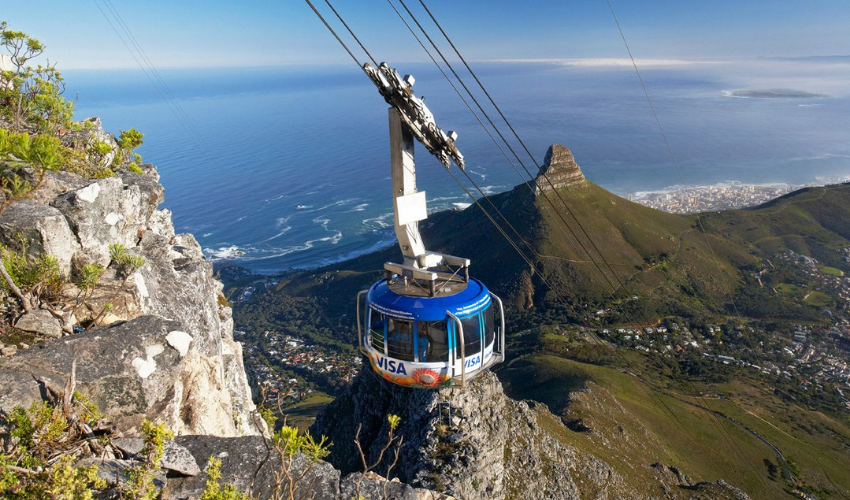 Our tip on Table Mountain: From the Aerial Cableway with 360° views to a hike and mountaintop yoga, there are many different ways to explore. Our team can guide you to the best way to experience the mountain.
2. A LOCAL'S PERSPECTIVE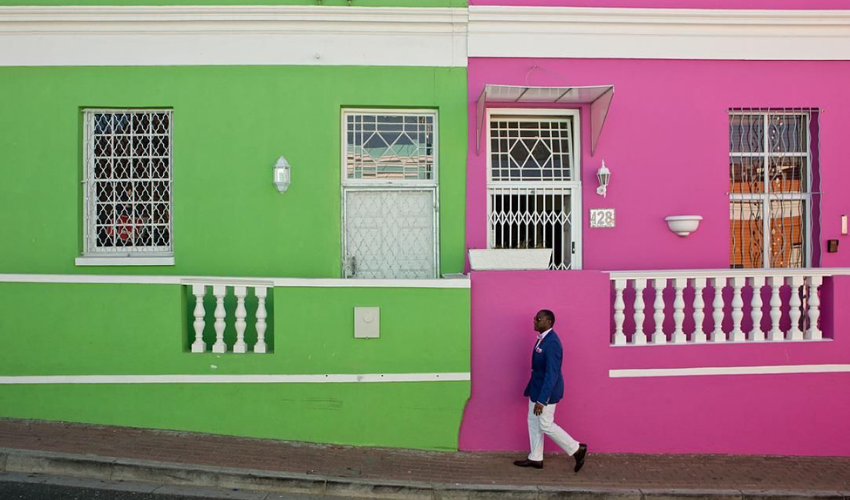 Cape Town has some of the most colorful neighborhoods and the locals are equally interesting. For our CEO Lucille Sive, one of her musts on every visit is to try a new experience with a local.
"On my most recent trip I had the best cooking class with a local chef. Bo-Kaap is arguably the most photographic neighborhood. Most rush to take a picture then leave before understanding the distinct culture behind these vibrantly painted houses and cobblestone streets," Lucille shared.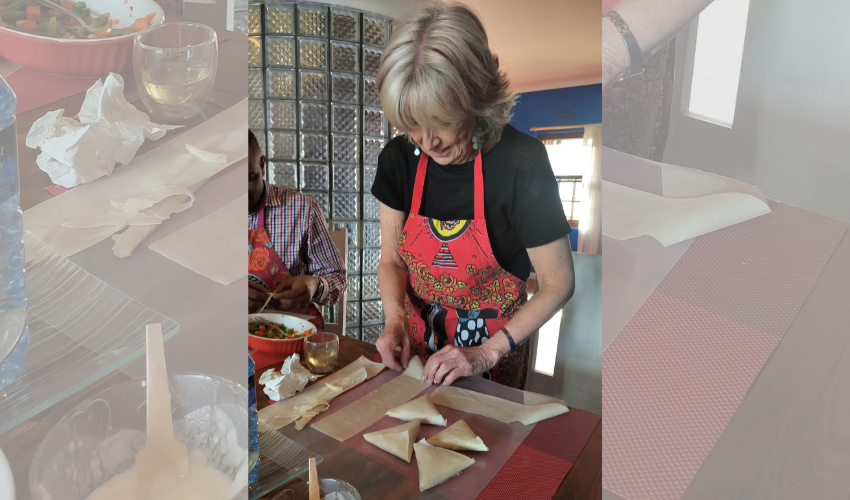 "I spent time with a local chef making samosas and learning how food has affected the city's Cape Malay people. It was colorful, fun and delicious," Lucille added.
"I left with a new recipe that I can't wait to share with friends."
3. A PRIVATE TOUR ALONG THE COAST
If there is one thing that Cape Town is not short of its stunning coastal wonders. What is surprising is the different ways to experience them.
For those shorter on time, a privately guided tour taking in the city beaches, cliffside drives that could be mistaken for the Amalfi coast and the Cape of Good Hope Nature Reserve is a must. Lucille added from her recent trip, "When a popular beach was just too crowded, our guide took us to a hidden gem of a beach."
You'll also want to spend some time at one of the wild penguin colonies along the coast, notably the cutest creatures of South Africa's Marine 5 – the Great White Shark; African Penguins; Southern Right Whales; Cape Fur Seals and Dolphins.

4. A BREATHTAKING HELICOPTER RIDE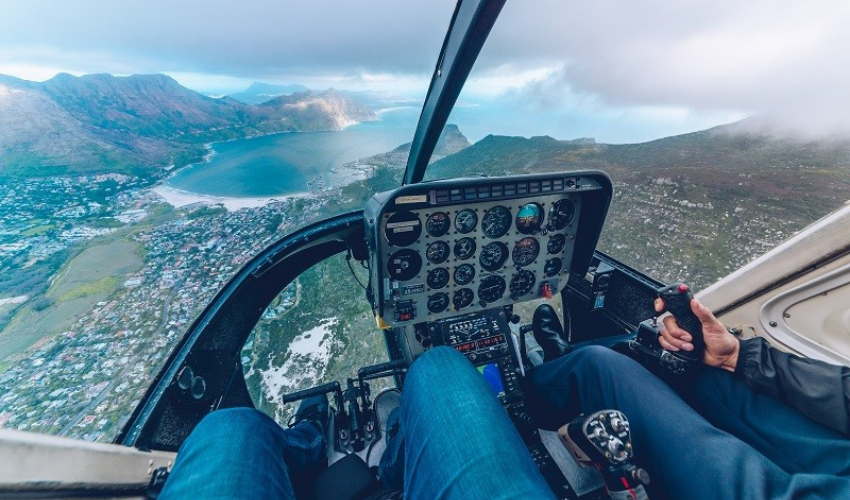 Another stunning way to see the coast is from above. You can see Cape Town Stadium, Lions Head, and breathtaking views of the Twelve Apostles Mountains.
Our president Sherwin Banda shared his favorite memory, "My best memory is taking a group up the coast spotting humpback whales on their migration path past the cape and stopping for an amazing lunch. I love tailoring this experience into a trip whether it's a quick aerial flight or picking up clients at their hotel and flying them along the coast to either a few days in the wine region or staying at a nature reserve."
5. SPEND A FEW DAYS OUTSIDE THE CITY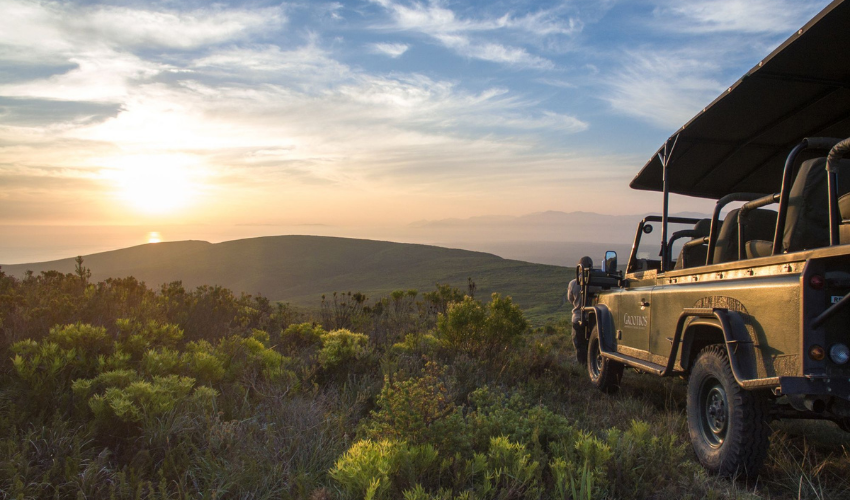 For those with more time, a few days at a nearby lodge or in the winelands allows a peak to where Capetonians love to get away. It also provides much needed time to slow down and relax.
Our South Africa's Natural Wonders features the marine and wildlife kingdoms of Grootbos Private Nature Reserve. A few days here are perfect for couples or families. Days are spent on 4x4 flower safaris spotting one of the 100 endangered species or famous fynboes, horse riding, or walking through thousand-year-old milkwood forests..
6. RELAX IN IDYLIC VINEYARDS
Cape Town is lucky to have such diverse wine regions from the popular Franschhoek and Stellenbosch to lesser-known gems like Hemel-en-Arde. Wine lovers will feel like a kid in a candy store with the many endless choices. For those wanting to spend a few days, we recommend our Majestic South Africa where you can use Mont Rochelle as a base to explore Franschhoek and Stellenbosch.
Even if you only occasionally sip wine, the winelands can't be missed, namely because they are some of the most beautiful wine areas in the world. Our Product Specialist Susannah Zani added, "There are so many different ways to explore these beautiful areas and I often tailor experiences to visit a few wineries in between a guided walk through the area or chocolate tasting. There are some great galleries to explore too."
7. A TASTE OF AFRICA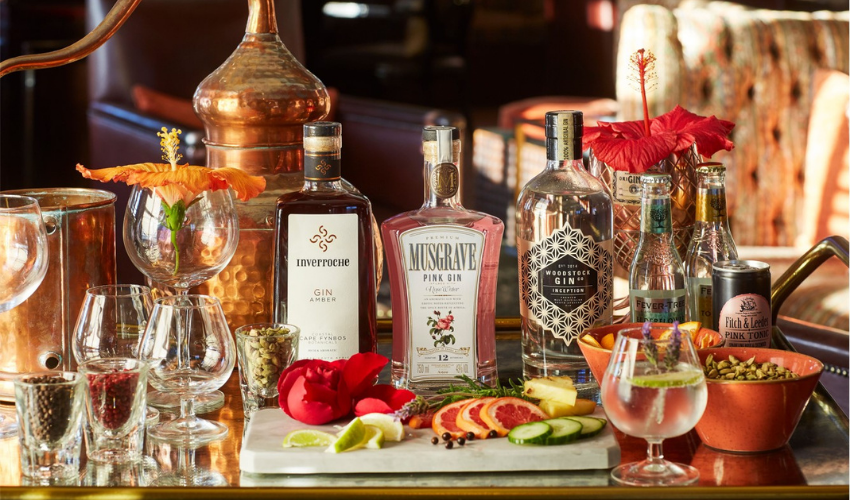 As we mentioned before, there's no better way to explore a culture than by its food and you'll definitely eat and drink well in Cape Town and its nearby Winelands. The food scene is constantly changing with new restaurants opening and you'll want an expert to navigate experiences. Our safari specialist Anais Chavez often adds a stop at one of her favorite restaurants like Babylstoren for an unforgettable meal. And for a nice break, try afternoon tea or a gin tasting – we've even combined tea with a gin tasting for an unforgettable experience.
8. SUNDOWNERS AND STAYS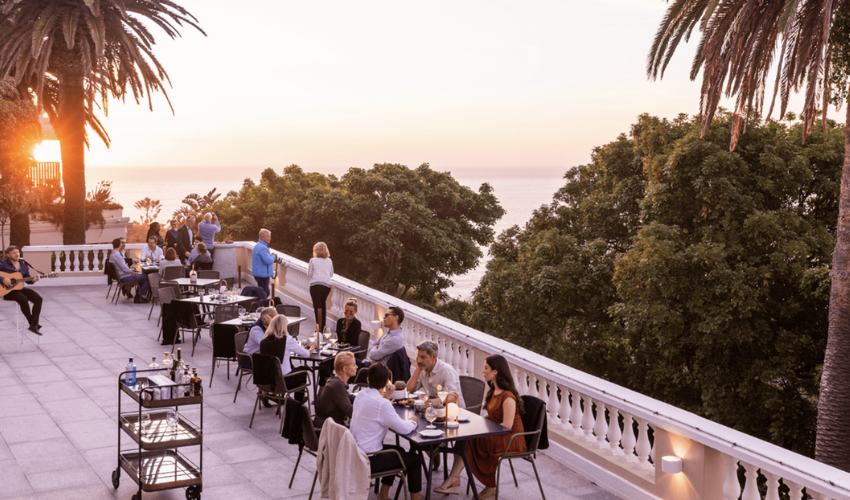 You may have heard the term sundowners or happy hour in the bush. Sundowners are just as epic in Cape Town, and usually involve a stunning coastal view. Your preference on where you want to sip or eat can help decide where you may want to stay. Where to stay based on your travel style is what we do best whether it is taking in the Atlantic with the blanket of clouds on Lion Head, enjoying the famous gin trolley cart by your private pool tucked away in a neighborhood or staying in the heart of the city with views of Table Mountain and the waterfront.
9. FOLLOW YOUR PASSION
Whether you like art, sport or shopping, there is something to match your passion. If you like sport, head to a rugby match, surf at the famous Llandudno break or beginners try Muizengerg, or we often organize golf on safari. Cape Town has many of the world's top golf courses nearby.
If you're looking to pick up something unique or explore galleries, neighborhoods and art there is plenty of that too. Our Director of Marketing Kristen Malaby explored the city with a group of diverse ladies. "Each of us was interested in art, design or history and wanted to find something unique to take home. Our guide led us to Woodstock, the Brooklyn of Cape Town to explore the industrial spaces, quirky shops and meet artists. We went into an art collector's home to learn about African art and while exploring the shops and galleries in the city center I picked up a wonderful bracelet designed from some of the fence used on Robben Island which I had just visited."
Music is the heart beat of Africa and in Cape Town it is no different. The city is a music-lover's paradise. No matter what genre moves you, you'll be able to find a venue for it. For those lucky to visit in March or April the city comes alive hosting the world's 4th largest jazz festival. For an interactive musical experience, a night at GOLD Restaurant takes you closer to the heartbeat of Africa with a djembe drumming sessions and African stories told through Mali puppetry and dancing.
10. EXPLORE CAPE TOWN'S PAST AND FUTURE
No trip to Cape Town is complete without walking in its turbulent past then exploring its future. At the V&A Waterfront, board a ferry to the UNESCO World Heritage Robben Island, famous for housing Nelson Mandela for 18 years years. For a unique perspective, for certain groups we can arrange a meeting with Nelson Mandela's guard turned personal friend.
If the preference is to explore by foot, then take a stroll along the tree-lined avenue to the many museums like the Iziko South African Museum, South African National Gallery, Holocaust Centre, and Houses of Parliament.
A stop at the area's largest museum of contemporary African art in the world, Zeitz MOCAA is a must. Housed in an redesigned old grain silo and an important historical landmark, the museum artfully explore philosophical concepts and uniquely African experiences across the art museum's seven floors.
With so much to do its not a matter of if but when and how many days to spend in Cape Town. While some touch on the city for a few days, we often recommend four or five days.
To customize a Cape Town experience, Contact our African Travel Specialists
CALL 1-800-421-8907