DISCOVER THE MAGIC OF KENYA
Picture seas of golden grass swaying under a bright blue sky, great herds of migrating wildebeest and zebra traversing the savanna, and nights spent under skies crowded with stars. In the Maasai Mara behold the timeless drama of predator and prey unfolding on one of Earth's last great wild stages.
In Kenya, safaris are imbued with more than a century of nostalgia. Add to this the modern principles of sustainability and community involvement, as well as Kenya's welcoming people, and you are guaranteed a journey filled with unforgettable moments.
With Africa on many travel lists this year, here are 10 reasons why Kenya should be your next 'it' sustainable safari spot.
1. AN ELEPHANT BABY BOOM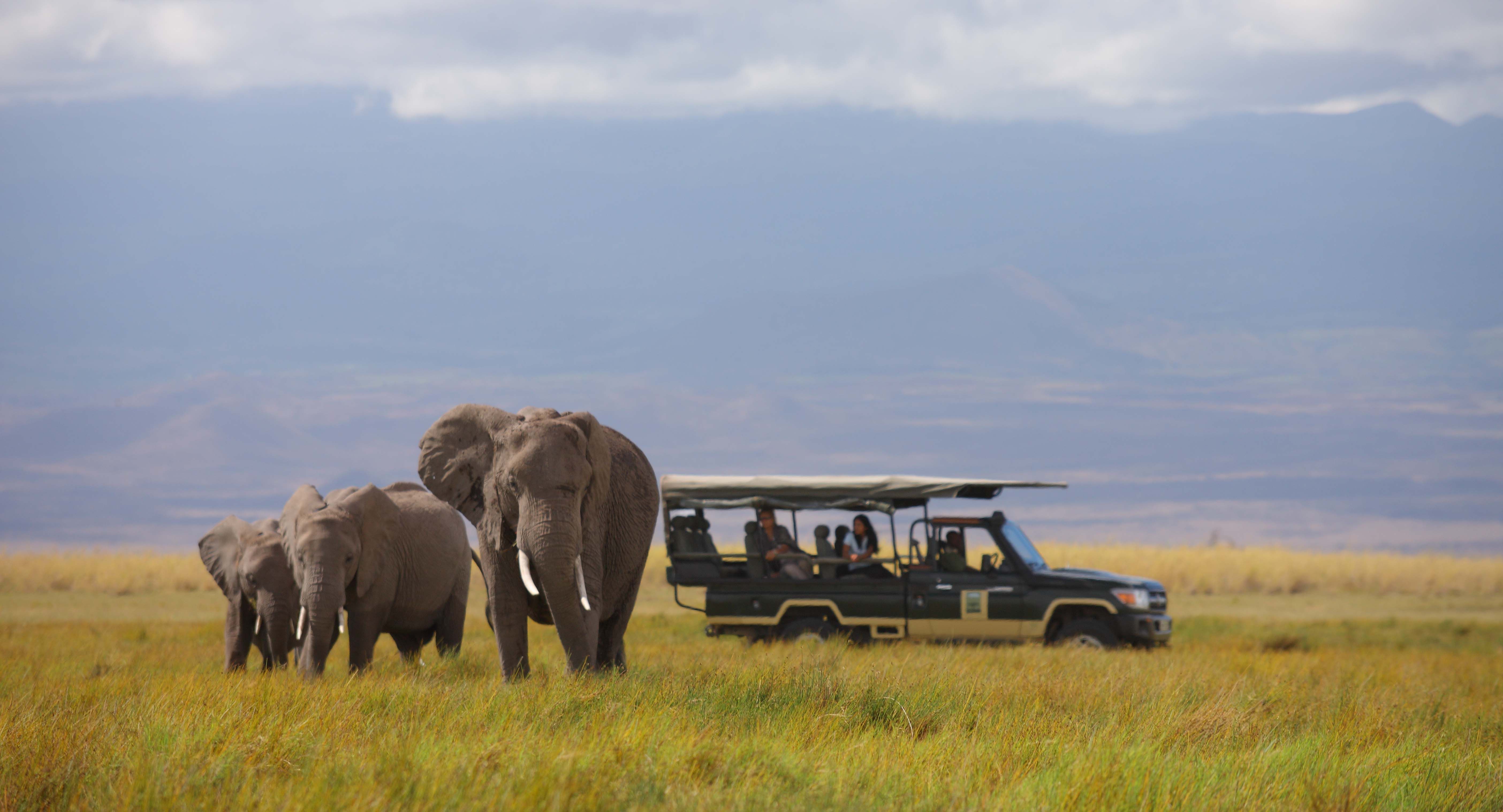 Crowned by Mount Kilimanjaro, Amboseli is one of Kenya's most stunning parks and one of the best places in Africa to view large herds of elephants. Thanks to conservation efforts, the elephant population has grown and last year around 200 calves were welcomed into the park. The park's recent "baby boom" led to the county organizing elephant adoptions which is celebrated in a yearly naming ceremony. Initiatives like this is one way that Kenyan tourism is directly funding local conservation efforts.
RECOMMENDED SAFARI: If you're interested in adopting and then visiting these elephants in Amboseli, then join our Kenya Adventure itinerary. Fly between Nairobi and different safari camps,exploring three rich wildlife areas including Amboseli.
2. VISIT THE LAST OF A SPECIES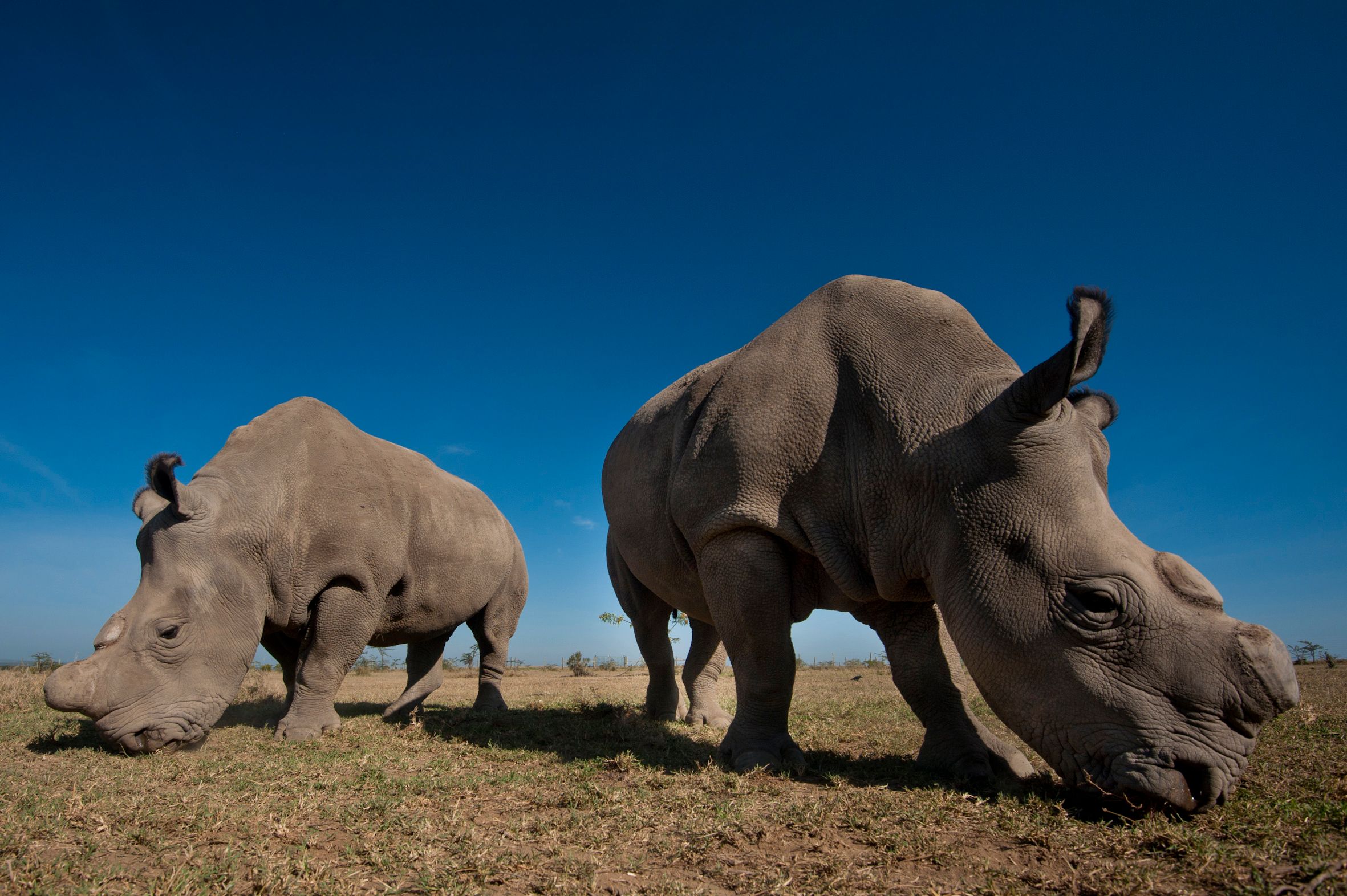 Situated between the foothills of the Aberdare Mountain Range and the snowcapped Mt. Kenya lies Ol Pejeta Conservancy. This non-profit wildlife conservancy has the highest density of wildlife outside of the Maasai Mara and provides sanctuary for chimpanzees, boasts the largest black rhino sanctuary in East Africa, and is home to the only two remaining northern white rhinos in the world! The conservancy is a unique place for immersive safari experiences.
Did you know? White rhinos are actually grey but gained the name due to a linguistic misunderstanding of the Afrikaans word "weit" meaning wide, referring to the animals muzzle.
RECOMMENDED SAFARI: During our Magical Kenya journey guests fly between camps and have a memorable safari at Ol Pejeta going on exciting night drives, participating in a lion tracking project, learning about the endangered animals, and planting a tree.
3. CONSERVATION IN ACTION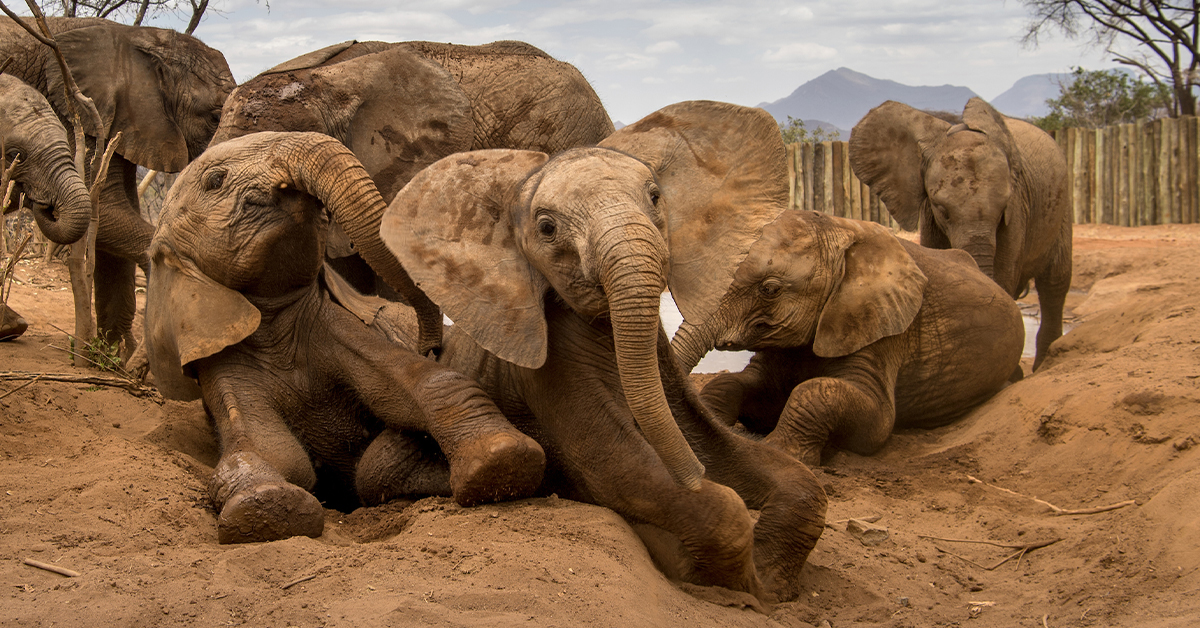 Protecting our elephant species is an important task for conservancies across Africa, particularly the Reteti Elephant Sanctuary at Namunyak Wildlife Conservancy, which is Kenya's first community owned and managed elephant orphanage. The center is run by local Samburu including many women who are now the sanctuary's top keepers.
You can go behind the scenes with an elephant keeper and learn how the elephants gain valuable skills so that they might be re-introduced into the wild. TreadRight Wildlife Ambassador, Ami Vitale's shared her experience filming one of the amazing elephants Shaba.
RECOMMENDED SAFARI: In Captivating Kenya you can visit Reteti, the Sheldrick Wildlife Trust in Nairobi to learn about their elephant rescue and wildlife rehabilitation program, and the Maasai Mara! Plus, a donation is made to the care of the elephants at Reteti.
4. ADVENTURE WITH A PURPOSE
The Loisaba Conservancy provides a safe haven for more than 260 species of birds and 50 species of mammals, including lions, wild dogs, reticulated giraffe, and the endangered Grevy's zebra. It also lies within an important movement corridor for the country's second-largest population of elephants.The wide open landscapes lend itself to safari experiences that break away from the traditional safari, allowing time spent outside of the game vehicle. Mingle amongst wildlife on a horseback safari or grab a mountain bike and head out with a guide along one of the many trails.
RECOMMENDED SAFARI: On our Under Kenyan Skies, join Loisaba Conservancy's dedicated anti-poaching team, comprising of four sniffer dogs and their human handler team, on a tracking demonstration. At night, enjoy a completely novel safari experience, the Loisaba Star Beds. In the evening, retire to a four-poster bed that has been rolled out onto the deck, and lulled to sleep by nature's chorus, under a canopy of twinkling stars.
5. MAASAI MARA
One of the most popular safari destinations on the planet, Maasai Mara National Reserve provides guests with an authentic African safari experience. Kenya's flagship conservation area was voted one of the new Seven Wonders of the World and for good reason. The wide-open plains provide a sanctuary for the most diverse concentration of wildlife remaining in Africa today.
RECOMMENDED SAFARI: Guests of our Under Kenyan Skies safari can also take a glimpse into traditional Massai culture. Living a semi-nomadic lifestyle, the Maasai tribe have modernised in some ways but still adhere to many aspects of their traditional culture. Established as fierce warriors, their lively cultural dance, vibrant clothing and beautifully crafted handiwork are recognised worldwide.
6. SPOT THE SAMBURU 5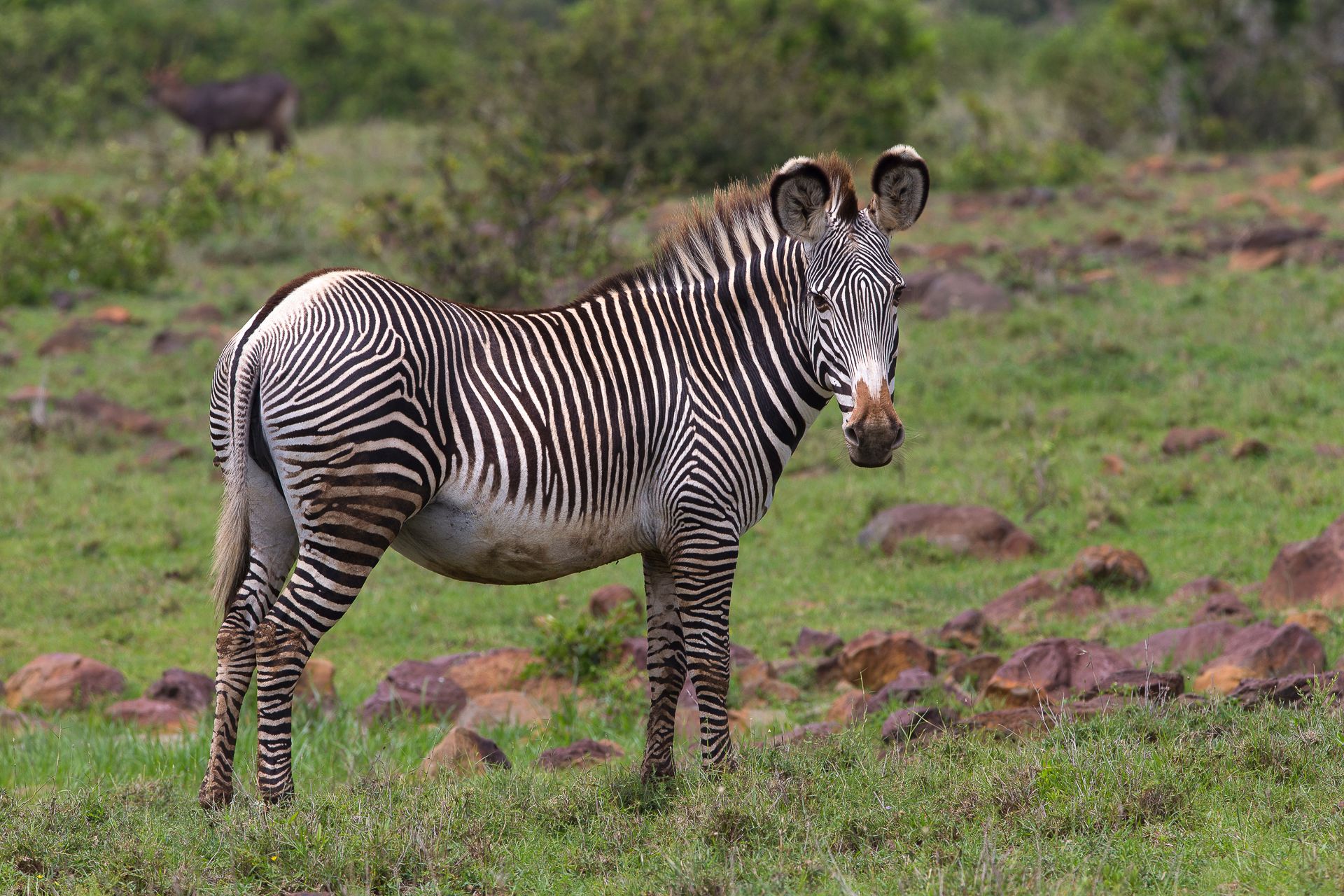 You have heard of the Big 5 and maybe even the Little 5 but what about the Samburu Special 5? The special 5 are a rare collection of unusual animals not found in the southern reserves.
7. FAMILY SAFARIS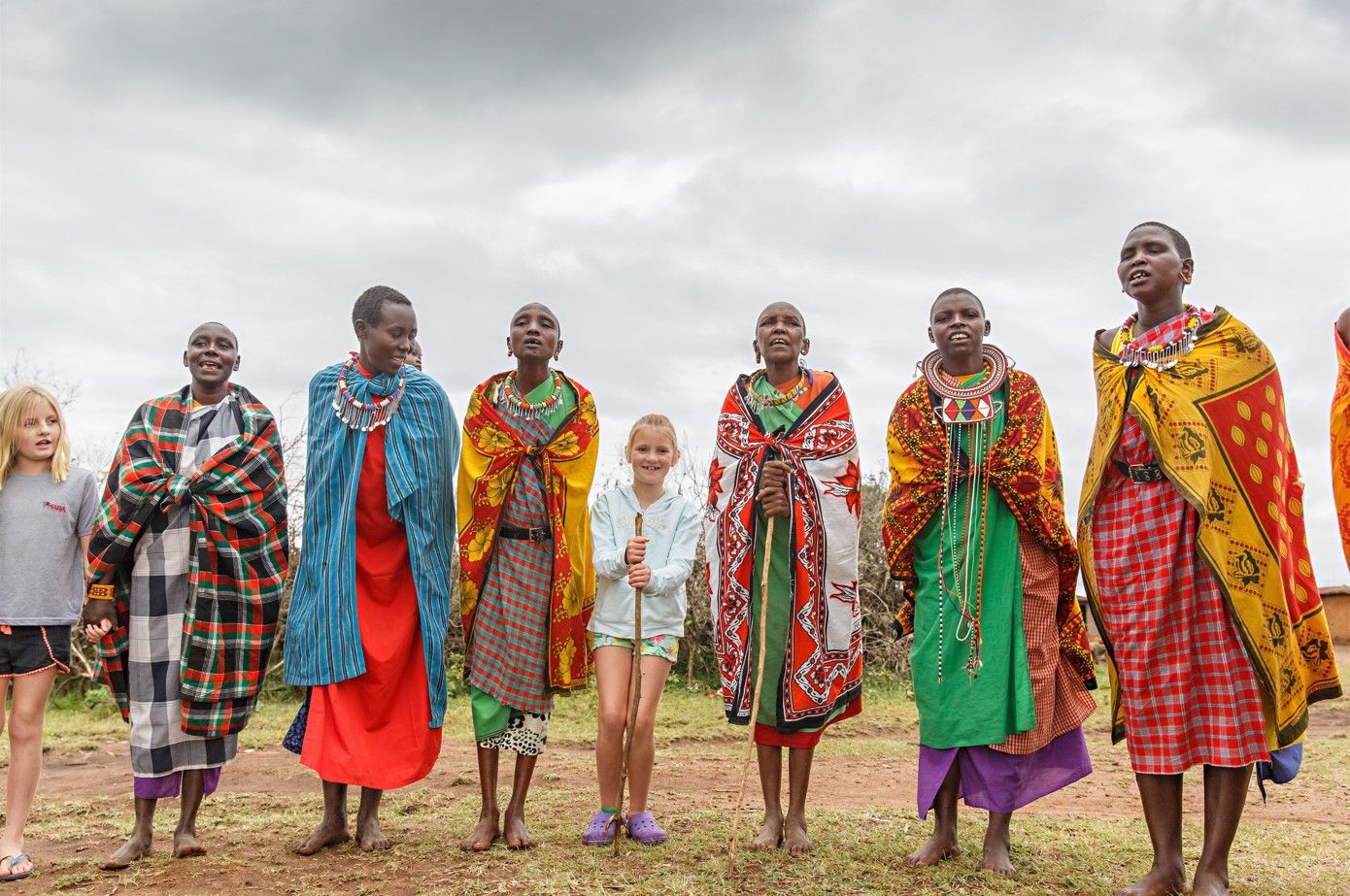 Travel has the ability to transform. A meaningtul family safari is a unique bonding opportunity with loved ones. Enjoy the simple pleasures, like the serenity of a sunrise over the savanna, fiery sunsets and starry nights around a campfire, sharing the day's adventures. The Bush School for children, focuses on educating and 'rewilding' children. All guests spend their time gaining insight into different cultures, learning new skills from the Maasai, and participating in wildlife conservation projects.
RECOMMENDED SAFARI: Our Family Safari in Kenya encourages you to leave the hustle and bustle behind, slow down to her rhythm, recharge and re-connect.
8. SHOP WITH A PURPOSE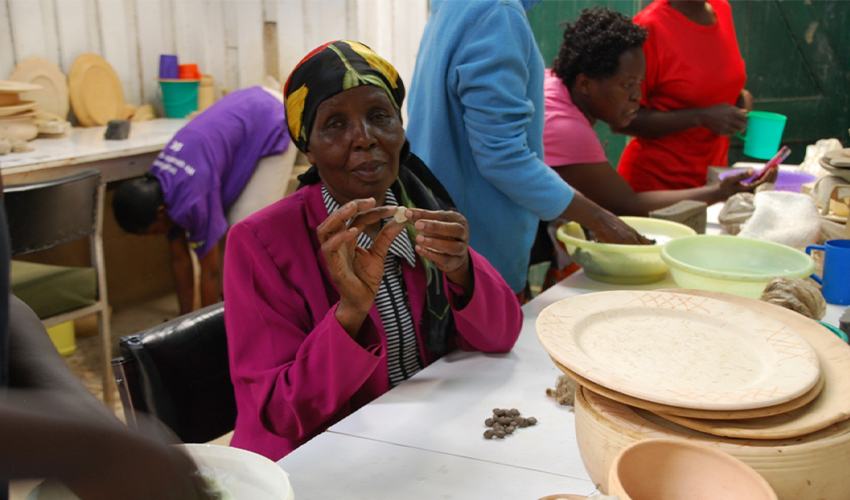 Tour the beautiful Kazuri Bead Factory that employs disadvantaged members of Kenyan society, especially single mothers. Kazuri means "small and beautiful" in Swahili, and that's exactly what kind of beads they produce. The mission of the factory is to provide sustainable jobs to the local woman of Nairobi and contribute to the fair trade market.
RECOMMENDED SAFARI: As part of our Kenya Wildlife Safari, guests visit and shop the incredible jewelry and unique range of pottery that reflects the culture and wildlife of Kenya.
9. WORLD'S GREATEST SHOW
Every year, about two million wildebeest and 400,000 zebras and 200,000 gazelles travel from Tanzania's Serengeti to Kenya's Maasai Mara, crossing the crocodile-infested Mara River, in search of abundant grazing pastures and life-giving water, simply a breathtaking natural phenomenon.
RECOMMENDED SAFARI: Our World's Greatest Show itinerary is perfect for adventurers, wildlife enthusiasts, and those seeking a little more from their African vacation.
10. GREEN CITY IN THE SUN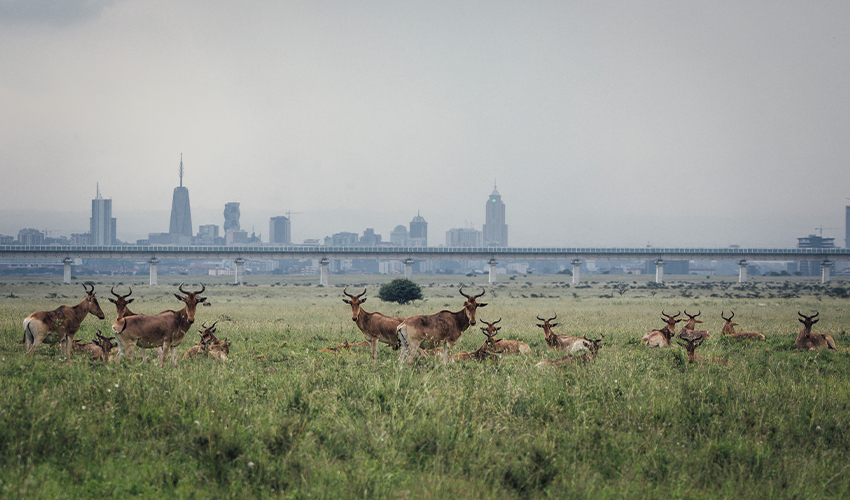 Looking for a different Kenyan experience? A few days in the country's capital, Nairobi, is never a bad idea. The city is surprisingly beautiful with flowering trees and the perfect climate: with sunny, low humidity — almost every day. It's a palpably multicultural place, encapsulating what is happening in Africa. Picture new construction and a lot of people. Yet, you can still feed giraffes and baby elephants from within the city limits, shop for interesting artwork, tour the Karen Blixen House Museum made famous by the movie "Out of Africa," and experience Kenya's oldest national park.
RECOMMENDED SAFARI: In our Captivating Kenya itinerary, the family run Emakoko sets onthe edge of the outskirts of the city and the world-famous Nairobi National Park. The park is one of the best places to see the endangered black rhino and a variety of other animals, with the unusual backdrop of the Nairobi skyline.
2022, THE YEAR TO SAFARI
With its wide open spaces and focus on wellbeing, Kenya has been welcoming travelers safely and is welcoming. We are proud to send many advisors and guests to Kenya over the last year and you can read about our Director of Sales, Kevan Cowie's recent journey.
PLAN A SAFARI
Call 1-800-421-8907 or fill out our questionnaire and submit it to a specialist to plan a trip.