TOP 10 SOUTH AFRICA SAFARIS
For those looking for a mix of culture and spectacular scenery, Southern Africa has something for everyone. Beyond the must visits of South Africa and safari, there are sun-soaked coasts and world wonders to explore.
With the largest infrastructure in Southern Africa, African Travel offers a myriad of choices. There are many reasons why the luxury safari outfitter loves this gateway to adventure. Consider some of these recommendations to customize in a journey.
THE BIG 5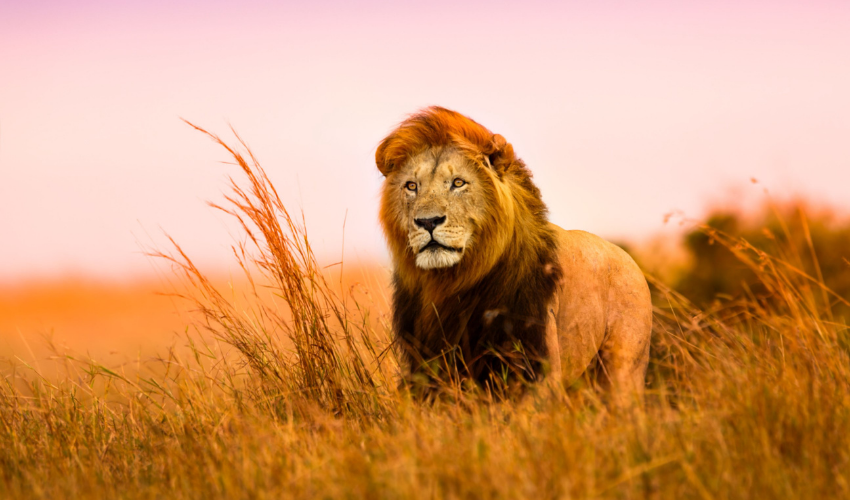 The Big 5: lion, leopard, rhino, elephant, and buffalo are a large part of the reason why visitors flock to Africa, and they dominate the land. South Africa offers perhaps Africa's most reliable Big 5 sightings in the private reserves that border the Kruger National Park, itself a famous wildlife hotspot. On the Southern African Highlights safari, visit the lively city of Cape Town, along with the Big 5 in a Kruger area private reserve, and the mighty Victoria Falls. In the bush, stay at the tranquil Kapama Southern Camp, offering villas and suites for ultimate privacy.
EXPERIENCE THE MARINE 5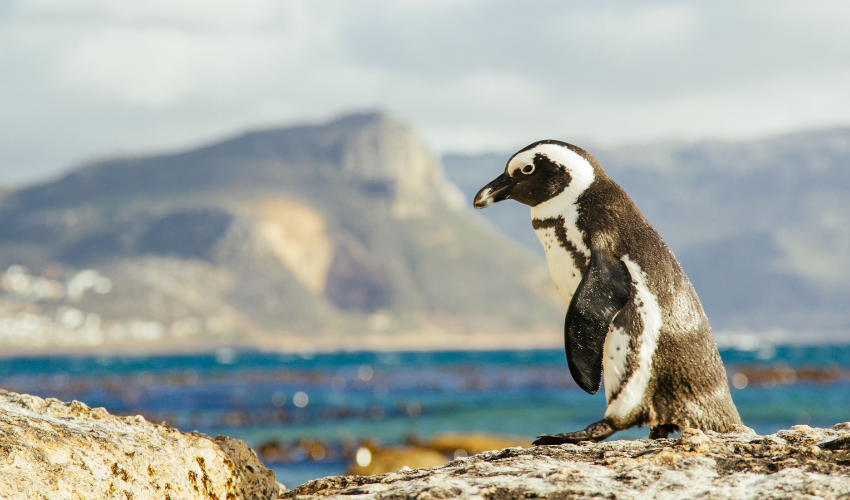 So, you have heard of the Big 5, but what about the Marine Big 5? The Big 5 are the most dangerous animals to come across on the African plains and most famous. But there is more to discover underwater. So much so that the South African seas have earned the nickname, The Serengeti of the Seas. On South Africa's Natural Wonders, explore the beautiful coastline near the Southernmost tip of Africa and witness the Marine Big 5: the African penguin, the Cape fur seal, the great white shark, bottlenose dolphin, and southern right whale, that flourish there. One of Cape Town's best kept secrets is the nearby Grootbos Private Nature Reserve. A biodiverse hotspot, the new Grootbos Garden Lodge is the perfect base to explore the contrast between sea and landscapes.
EMBRACE WILD ROMANCE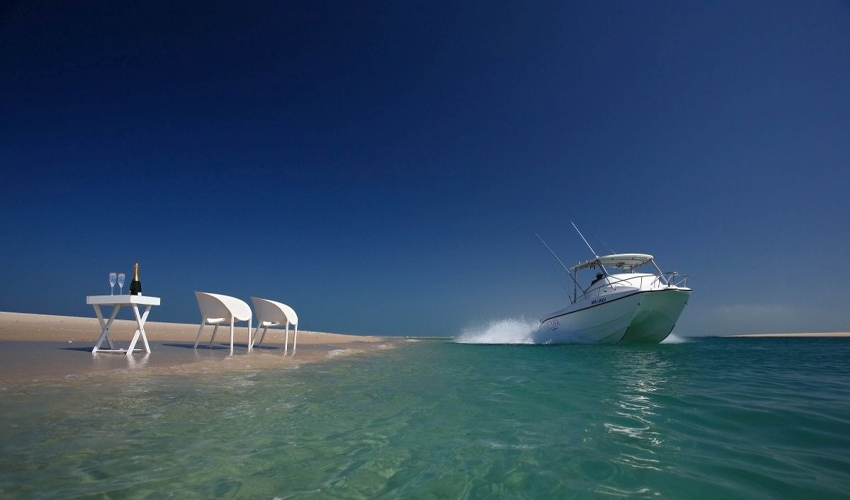 From gorgeous coastlines to five-star camps and lodges, Southern Africa offers the ultimate getaway to celebrate a honeymoon or each other. The ultimate escape for African Romance is a thrilling South Africa safari in the Sabi Sand Game Reserve combined with Cape Town and the beautiful beaches of Mozambique. Often referred to the 'Pearl of the Indian Ocean, Mozambique's Bazaruto Archipelago is home to wild beauty and exceptional islands. Here you have an ocean safari of a different kind.
For honeymoon, wedding or anniversary tips and safaris, explore more ROMANCE AND HONEYMOON IDEAS.
HERITAGE AND CULTURE
Delve into South Africa's rich heritage In The Footsteps of Mandela itinerary. In Cape Town, venture to Robben Island, where Nelson Mandela was incarcerated for 18 of his 27 years, witness an abundance of hope and creative energy hearing local's stories, then enjoy the city's music and food scene. In Johannesburg, visit award-winning museums and learn about inspirational leaders who fought to end apartheid before ending the trip at the festive and social Kapama River Lodge.

RIDE THE RAILS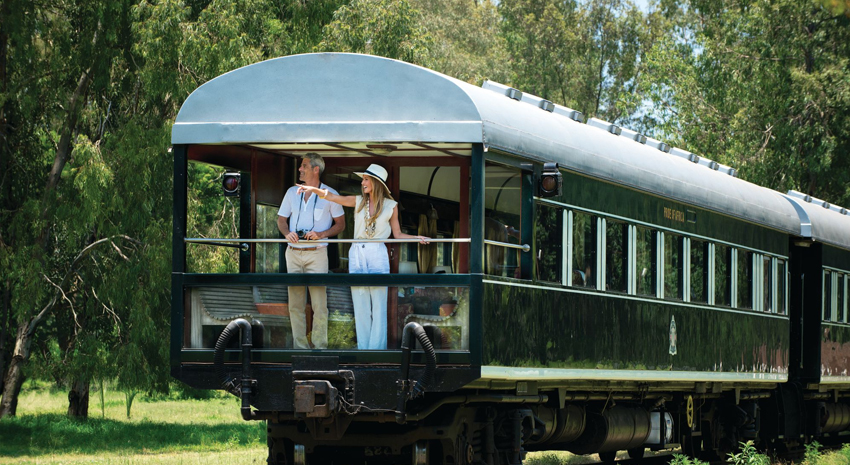 Why not recapture the romance of a bygone era by stepping aboard the award-winning Rovos Rail for a journey through South Africa or continue on through the neighboring countries?
See the "can't miss" highlights while traveling like a member of Downton Abbey, seeing a myriad of landscapes pass by while sipping wine or enjoying teatime. Start in South Africa and see winelands and South Africa's answer to the Grand Canyon or go farther afield to the deserts of Namibia.
FAMILY FUN
With almost year-round sunshine, the Rainbow Nation is a safe and rewarding treasure chest of adventure and learning. The key to the perfect family trip is working with a specialist who can customize the journey based on each member's age, interest and travel style. Combining Cape Town and safari has a nice mix of age appropriate experiences for both adults and kids and the Family Safari in South Africa is a good place to start. Lodge staff can provide hours of amusement and invaluable information for younger family members, while other game drives, visits to wildlife rehabilitation centers, or adult-only activities are available for other family members.
Looking for more tips and family safari trips? View other INSPIRING FAMILY IDEAS to select the right safari and destination.
#MAKETRAVELMATTER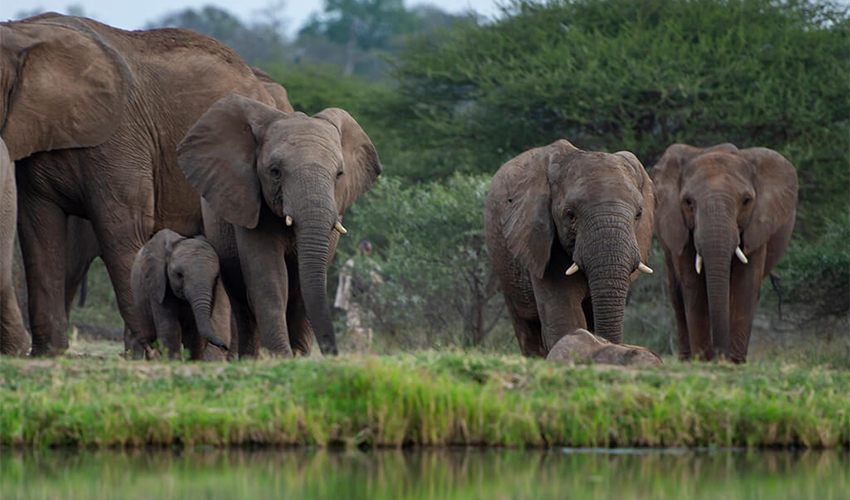 Every one of African Travel's trips has an experience that gives back to both the guest and the wildlife or local communities, so you make travel matter by just traveling. Guests can also opt for additional volunteering or to participate directly in helping communities and conserve wildlife.
Looking for a soulful safari experience while making a difference? At the Relais & Châteaux, Jabulani in the renowned Kapama Private Game Reserve, experience an oasis of serenity and intimacy with wildlife including spending time with the resident rescued elephant herd during the sunset stroll or midday elephant swims.
Meet Jabulani's owner and caregivers and see the elephants on their sunset stroll. View Sundowners with the elephants
BUCKET LIST AFRICA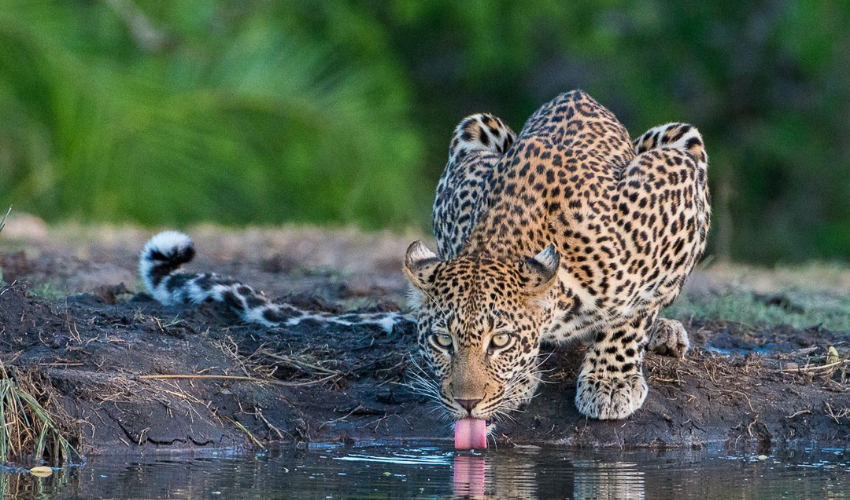 You can get all your bucket list destinations— wildlife, great dining and sightseeing -- checked off in one trip with African Travel's most popular safari.
Indulge in Cape Town's breathtaking scenery, boutique hotels and delicious food and wine scene. Discover wildlife and nature's tranquility at Sabi Sabi Bush Lodge set in the famed Sabi Sabi Reserve. A biodiverse hotspot, the lodge's guides pride themselves in showing the Big 5 and 'Small 5005' other species including 300 species of birds and 47 large mammal species. Enjoy the memorable journey with a helicopter flight over the thundering Victoria Falls and sail upstream on a sunset Zambezi River cruise, spotting hippos along the way!
EXTRAORDINARY SOUTH AFRICA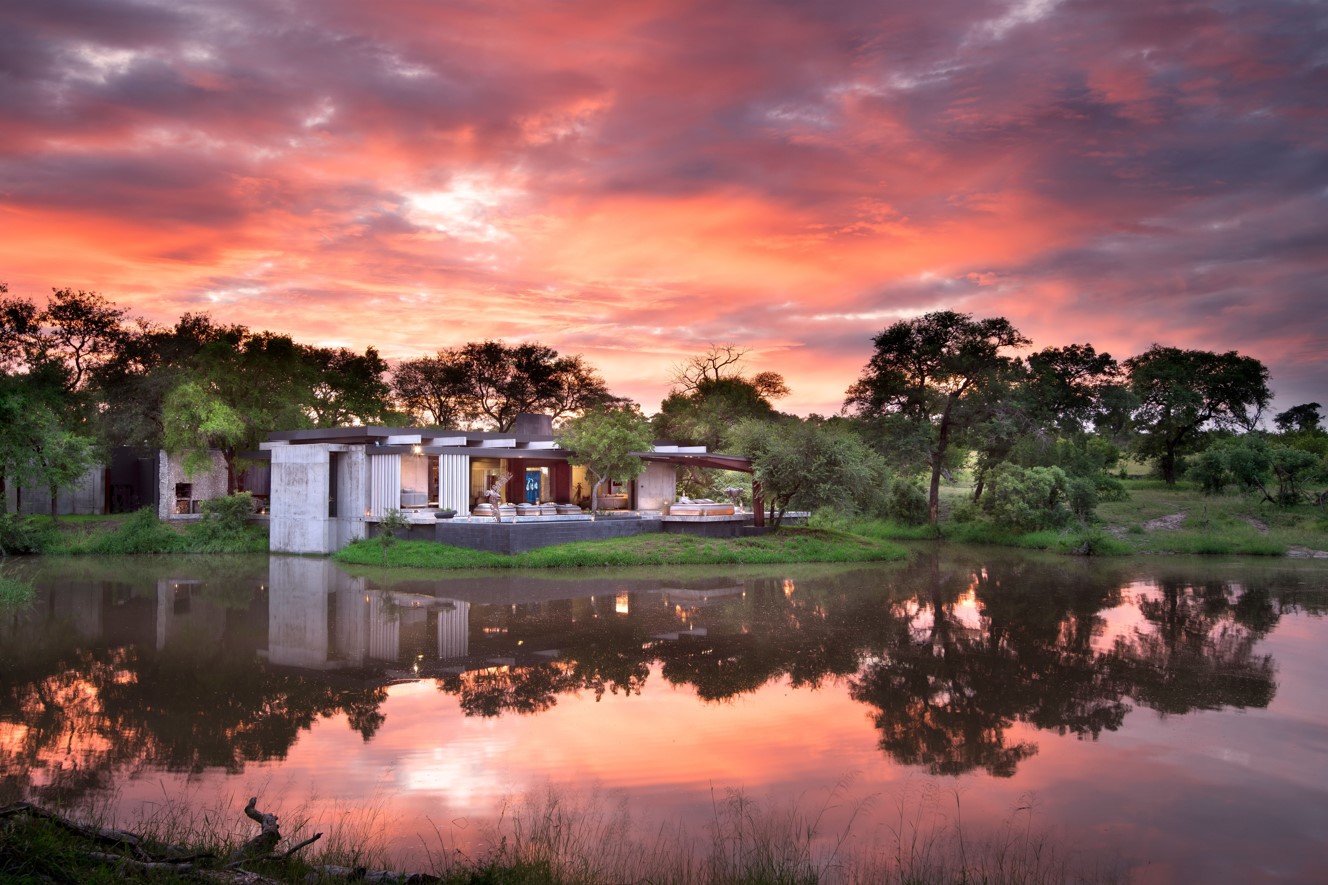 Discerning travelers who want to stay at the continent's most exclusive lodges and camps should consider an all-villa safari. The Extraordinary South Africa bespoke journey led by local private guides explores breathtaking Cape Town, wildlife and nature while staying at some of the most exclusive villas on the continent. In Cape Town, Ellerman House quickly immerses each guest into South Africa's culture, art, music and cuisine while a dedicated team at Cheetah's Plains consisting of a host, guide and tracker, chef, and spa therapist will fulfill every need at the Plains House villa.
LAND AND WATER SAFARI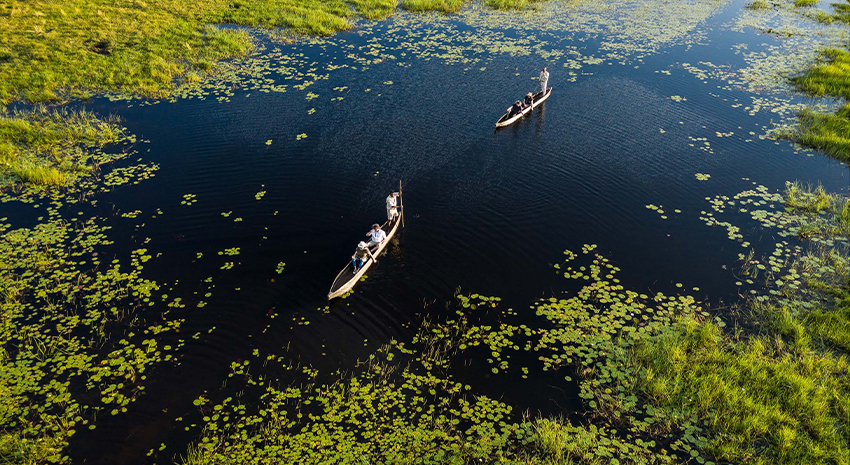 South Africa's ideal location makes it easy to hop over to its neighboring countries, including Botswana, Namibia, Victoria Falls and several island destinations.
For a unique land and water safari Botswana needs to be high on the list, and the Platinum Botswana safari is the answer. In Johannesburg, at the Saxon relax in style before visiting three remarkable camps in Botswana's Makgadikgadi Pans, Selinda Reserve and the Okavango Delta. Be the first to explore Botswana's love letter the African bush, the ultra-lux Xigera Safari Lodge.
DON'T MISS: If you travel between January-April 2023, receive an additional complimentary night at Xigera Safari Lodge and Zarafa Camp. This is the perfect time to see Botswana's zebra migration.
OTHER PLANNING TIPS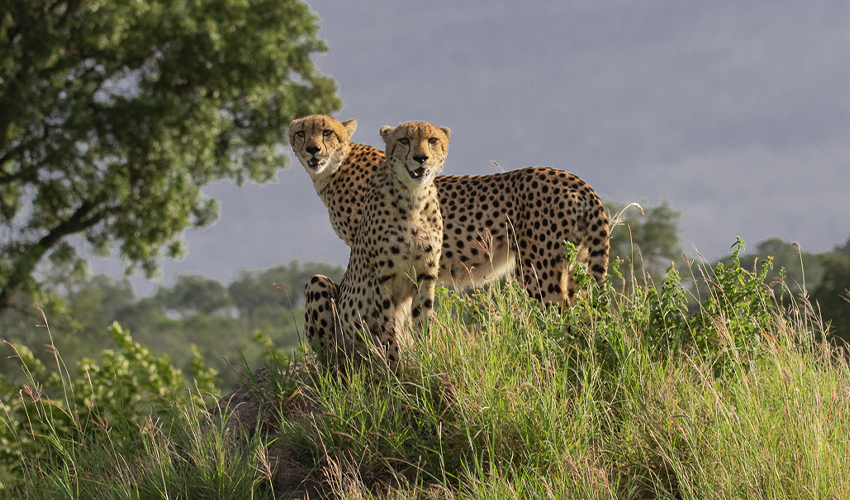 WHEN TO ENJOY
South Africa is a large and diverse country with a climate that varies from region to region. Generally, South Africa's summer lasts from about December to March before winter takes over from June to August. Cape Town and the Western Cape experience winter rainfall and a largely dry, hot summer. Most of the rest of the country, including the Kruger Park area, have summer thundershowers and a dry winter. The Garden Route and Eastern Cape can experience rain at any time of year.
PLAN YOUR SAFARI
Call 1-800-421-8907 or fill out our questionnaire and submit it to a specialist to plan a trip.