For those looking for a rainbow nation of cultures and spectacular scenery, South Africa has it all. Beyond the must visits of Cape Town and wildlife safaris, there's more wide-open spaces and sun-soaked coasts to discover.
There are many reasons why we love this gateway to adventure and nearby areas like Botswana, Namibia and Victoria Falls. In fact, our love affair with Africa started here 100 years ago.
Consider some of our favorite trips for every travel style. Our Safari Specialists and local Africa hosts will then customize a journey for you.
1. A SPECIAL CELEBRATION
From gorgeous coastlines to five-star camps and lodges, South Africa offers the ultimate getaway to celebrate a honeymoon or special occasion.
South Africa Tapestry | 11 DAYS
Cape Town, Bushmans Kloof Wilderness Reserve, Durban, Savanna Private Game Reserve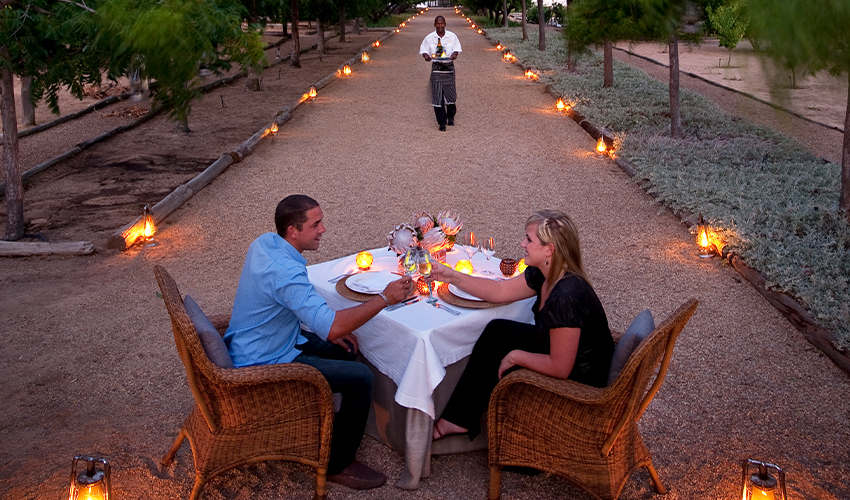 One of our most romantic journeys features South Africa's best hotels from coast to coast, including the country's #1 hotel, The Oyster Box in the surfing mecca of Durban, The Twelve Apostles Hotel & Spa in Cape Town and the Zen inducing Bushman's Kloof. Plus an epic safari at Savannah in the famous Sabi Sand Reserve.

BOOK NOW: Extend your time with an added free day each to The Oyster Box, The Twelve Apostles Hotel & Spa and Bushman's Kloof for an amazing 14-day vacation.
2. SMALL GROUP SAFARIS
For those seeking increased social distancing but enjoy meeting new people, our new small group journeys to Southern and East Africa are truly intimate with a maximum of six people.
Various | 9 - 11 days
Southern Africa, Tanzania and Kenya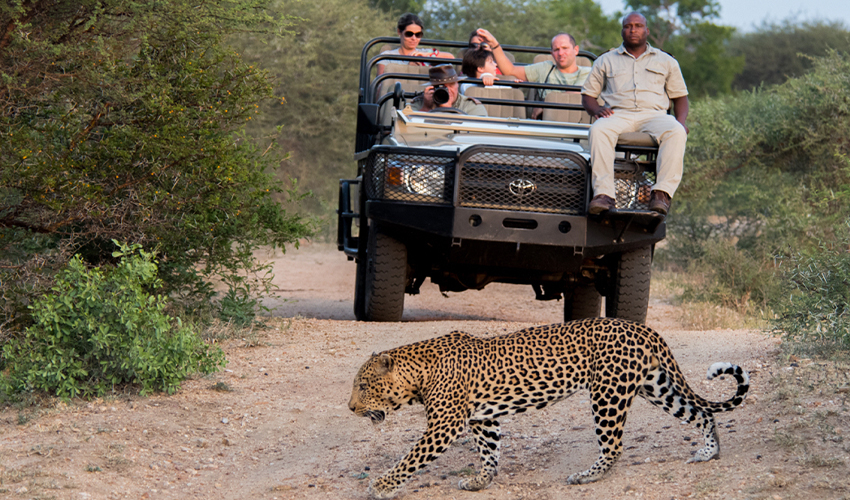 Form bonds while traveling as a nimble small group in Cape Town, on safari and at Victoria Falls. Whether based at the foot of the Twelve Apostles or at the waterfront, each journey features insider access to Cape Town, plus a safari without the crowds at some of South Africa's best reserves and discovering land and water safaris at Victoria Falls.
3. HERITAGE AND CULTURE
Called the "rainbow nation," South Africa's culture is uniquely diverse with inspiring history and vibrant communities.
In the Footsteps of Mandela | 9 days
Cape Town, Johannesburg, Kapama Private Game Reserve
Delve into South Africa's rich heritage. In Cape Town, venture to Robben Island, where Nelson Mandela was incarcerated for 18 of his 27 years, witness an abundance of hope and creative energy hearing local's stories, and enjoy the city's music and food scene. In Johannesburg, visit award-winning museums and learn about inspirational leaders who fought to end apartheid before ending the trip at the festive and social Kapama River Lodge.

4. RIDE THE RAILS
Why not recapture the romance of a bygone era by stepping aboard the award-winning Rovos Rail for a journey through South Africa or continue on through the neighboring countries?
Various | 3 to 9 Days
South Africa and Namibia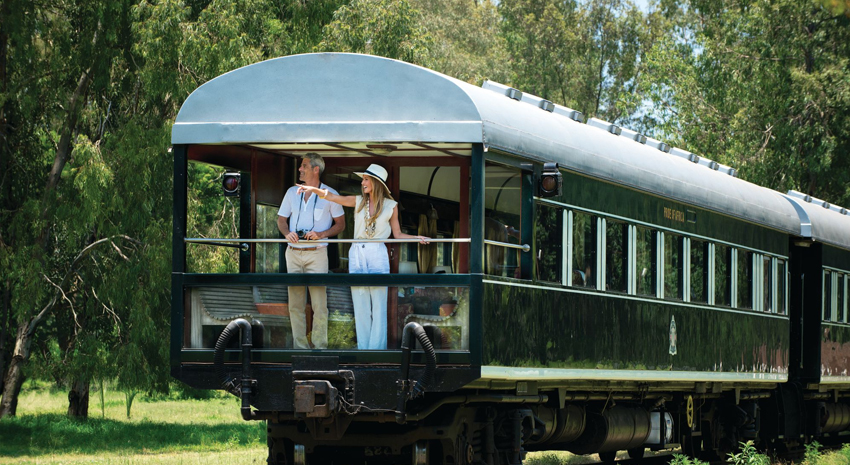 See the "can't miss" highlights while traveling like a member of Downton Abbey, seeing a myriad of landscapes pass by while sipping wine or enjoying teatime. Start in South Africa and see winelands and South Africa's answer to the Grand Canyon or perhaps go farther afield to the deserts of Namibia.
5. FAMILY FUN
An African safari is a unique family bonding experience where the adults and kids are equally awed by the people and wildlife.
Southern Africa Through a Child's Eyes | 11 DAYS
Cape Town, Sabi Sabi Private Game Reserve, Victoria Falls, Zimbabwe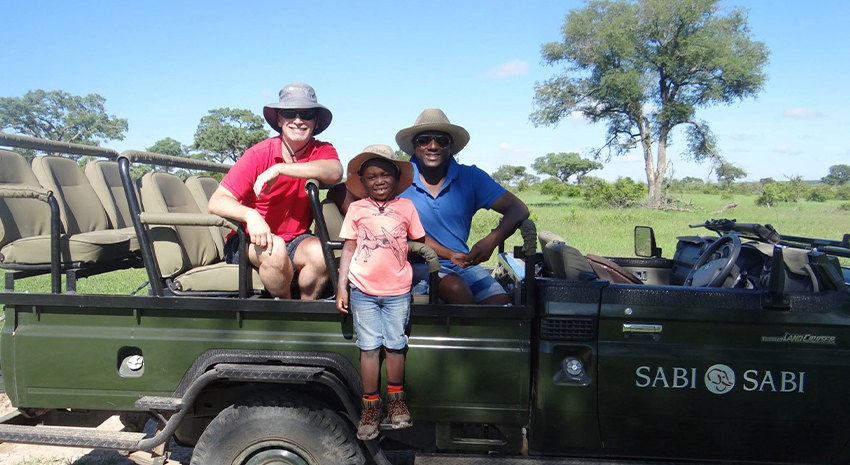 Why not let the wild of Africa teach and entertain your family in Cape Town, Sabi Sabi and Victoria Falls? Families with children under 11 receive unbelievable value with children's prices nearly 50% off on this safari which is curated with age appropriate experiences for adults and kids, including some activities for just the adults to indulge in.
Have older kids or looking for other family ideas? View our family travel guide to select the right safari and destination.
6. #MAKETRAVELMATTER
Every one of our trips has a component that gives back to the wildlife or local communities, so you make travel matter by just traveling. Guests can also opt for additional volunteering or to participate directly in helping communities and conserve wildlife.
Regal Retreat | 8 DAYS
Cape Town, Kapama Private Game Reserve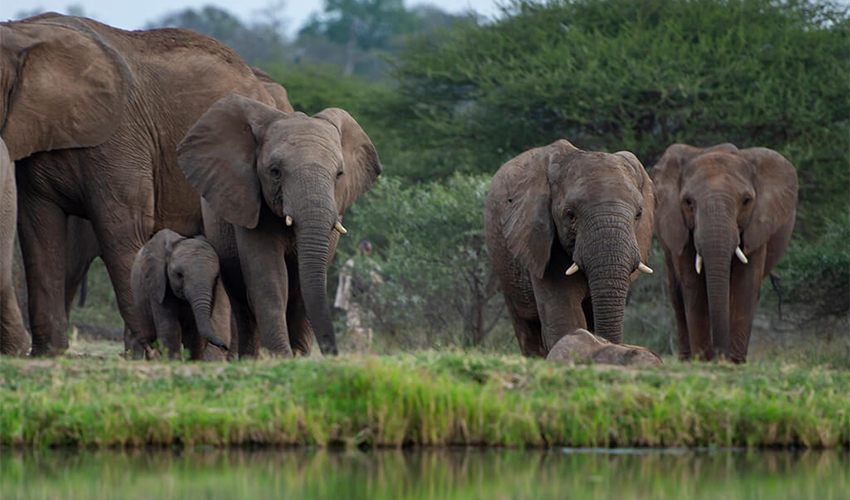 Looking for a soulful safari experience while making a difference? At the Relais & Châteaux, Jabulani in the renowned Kapama Private Game Reserve, experience an oasis of serenity and intimacy with wildlife including spending time with the resident rescued elephant herd during the sunset stroll or midday elephant swims.
Meet Jabulani's owner and caregivers and see the elephants on their sunset stroll. View Sundowners with the elephants
7. ESCAPE THE CROWDS
Some of South Africa's parks become quite crowded as tours and day trippers rush to see animals which is why our safaris feature private reserves which limits the number of guests and offers safari experiences you could not do in other places.
Majestic South Africa | 9 DAYS
Cape Town, Franschhoek, Shamwari Game Reserve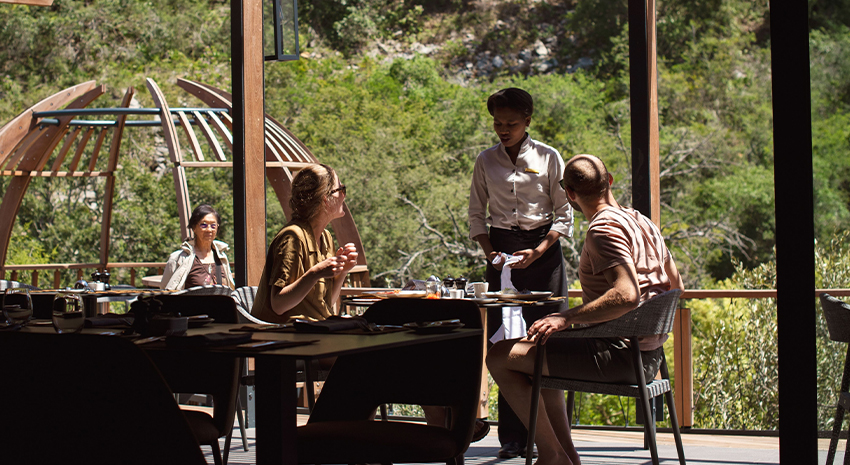 One of our hidden gems for a private game reserve is tucked away in the Eastern Cape. Shamwari is leading the way in wildlife conservation and now is the largest private game reserve in Southern Africa. That means a wealth of exciting animal sightings without another safari vehicle in site. You'll also join the other South Africans in the know in Cape Town and spend time after the day trippers leave the winelands.
DON'T MISS: Enjoy even more privacy and a free upgrade to one of the 9 luxury tents at Shamwari's new Sindile.
8. BUCKET LIST SOUTH AFRICA & VICTORIA FALLS
You can get all your bucket list destinations— wildlife, great dining and sightseeing -- checked off in one trip with our most popular safari.
Southern Explorer | 10 DAYS
Cape Town, Sabi Sabi Private Reserve, Johannesburg; Victoria Falls, Zimbabwe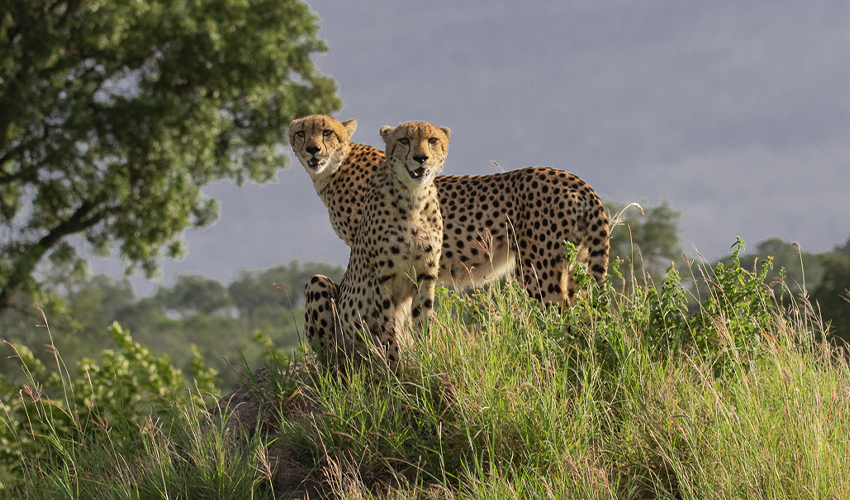 Discover wildlife and nature's tranquility at Sabi Sabi Bush Lodge with encounters of leopard, rhino, elephant, buffalo and the mighty lion with a relaxing sundowner to end the day. Indulge in Cape Town's breathtaking scenery, boutique hotels and delicious food and wine scene. Take a helicopter flight over the thundering Victoria Falls and sail upstream on a sunset dinner cruise, possible spotting hippos along the way!
9. GET IN TOUCH WITH NATURE
South Africa is all about the natural scenery, and our safaris can get you up close and personal with some of the best views in the country.
South Africa's Natural Wonders |10 days
Cape Town, Grootbos Private Nature Reserve, Shamwari Game Reserve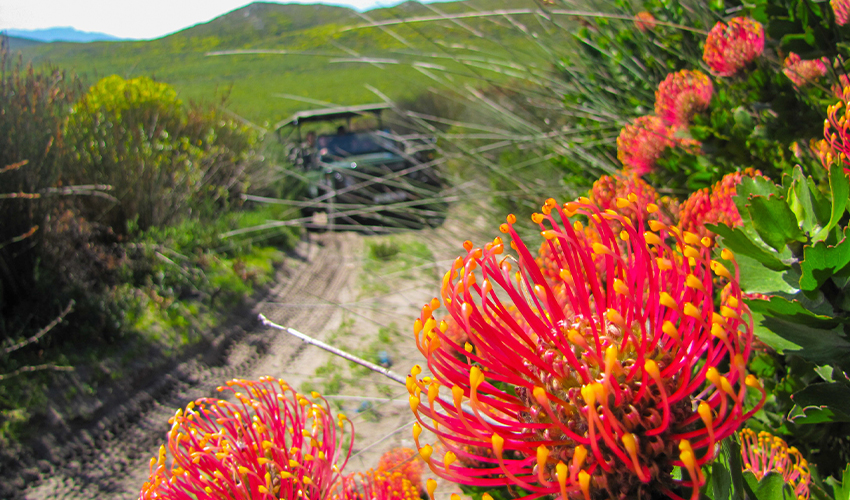 Don't miss spotting the Marine Big 5– whales, great white sharks, dolphins, Cape fur seals and Africa penguins in Cape Town private tours and at the Grootbos Private Nature Reserve. Grootbos is Cape Town's best kept secret to experience South Africa's biodiversity whether on one of its 4x4 flower safaris or blissfully contemplating your connection to nature at Forest Lodge, a National Geographic Unique Lodge of the World. The diversity is equally stunning at Shamwari with its plains and rolling hills and you'll easily see the contrast in wildlife and landscapes on this adventure.
10. SOUTH AFRICA AND BOTSWANA
South Africa's ideal location makes it easy to hop over to its neighboring countries, including Botswana, Namibia, Victoria Falls and several island destinations.
Platinum Botswana | 10 Days
Johannesburg; Makgadikgadi Pans, Selinda Reserve & Okavango Delta, Botswana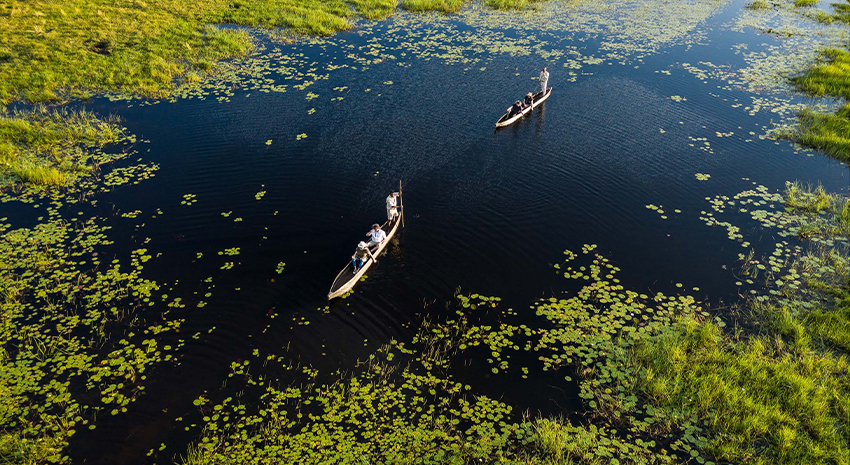 If attention to detail and sustainability are high on your list, this ultra-lux trip is the answer. In Johannesburg, at the Saxon enjoy an immersive art tour or join the chefs on a culinary adventure before visiting three remarkable camps in Botswana's Makgadikgadi Pans, Selinda Reserve and the Okavango Delta. Be the first to explore Botswana's newest camp Xigera Safari Lodge which opened in January.
DON'T MISS: Reserve Xigera's Baobab Treehouse experience for an unforgettable night's sleep in the treehouse of your dreams.
PLAN A SAFARI
HAVE QUESTIONS? CALL 1-800-421-8907 OR FILL OUT OUR SAFARI PLANNER
AND SUBMIT IT TO A SAFARI SPECIALIST TO PLAN A TRIP.