Value of a Safari
When weighing up safari options, travelers often simply compare their prices at face value. However, the true worth of a safari is in its value for money: what exactly it includes – like experienced guides and culinary experiences – but more so the service you receive when planning, booking and enjoying it.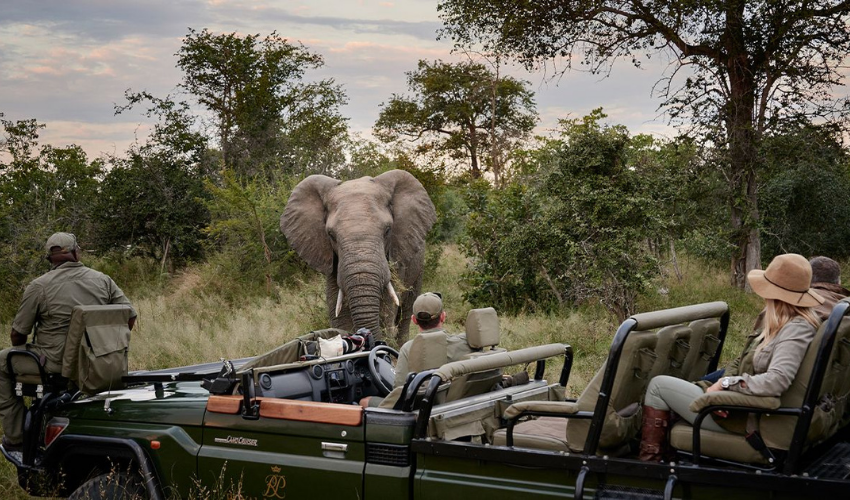 What's the typical cost of a safari?
Safaris can range in price from $5,000 to $100,000+ per person. The budget mostly depends on the amenities of a lodge or camp and experiences. While online site pricing may seem cheaper, it often does not include park or conservation fees, taxes, how many game drives are included, transfers including any tour flights, and upgrades to rooms or special experiences like dinners in the bush or unique safari experiences.
Creating a custom journey of different lodges and camps often saves time and money especially with organizing the right date and experience to match your needs. African Travel takes care of the complexity of arranging the experiences, organizing internal air and transfers, selecting the right room (so you get something better than a picture) and includes memorable experiences all in one cost.
Also included in the cost is access to a a team that help if a flight is cancelled or in country guest services that are available 24/7 to assist with changes while traveling.
Why is there an all-inclusive price on an African Travel safari?
Because of the unique location and size of smaller and often more remote camps and lodges, most costs are already included to cover food, staffing, wildlife and community conservation projects.
Working with a safari outfitter also has access to special deals and room availability that is included in this price plus the cost of transfers, VIP meet and greet and the time spent organizing a dream safari.
Plus, we want to ensure you don't have surprise extra costs later.
Are there lodges or camps that offer 30 day cancellation options?
An African safari is a big investment and well worth it. Most camps require a deposit to hold space because they can only accept a limited number of guests. This ensures costs are covered for the staff and animal and community conservation efforts. Because of the longer window for planning a safari, most spots can't be filled when cancelled with short notice. Your investment helps the lodge in maintaining their investment in the community and wildlife.
The best option is to invest in travel protection that offers cancel for any reason options. To view more about protection plans, click here.
Why are some lodges more expensive than others?
African Travel works with the best four- and five-star camps. Each provides fantastic service, game drives, conservation programs, access to community and cultural experiences and amazing meals.
Usually the difference in price centers on location, style of lodge and camps, access to unique animals and your desired level of privacy.
Pricier options often include:
• Guaranteed private vehicles, guide and tracker
• Unique animals you can't normally see on safari like gorilla treks, habituated meerkats in the Kalahari
• On site foundations and centres where you can participate in the research like those featured in our top wildlife experiences
• Six-star food experiences from menus designed by Michelin-star chefs to curated wine cellars
• Sleep out experiences
• Gyms & unique African spa experiences
• In art residence programs, on-site museums,and photographic studies/vehicles
• Villas, suites, honeymoon or special tents including on site butlers, spa staff, private boma and dining spaces
• Scenic transfers from helicopter to luxury flying safaris with vetted pilots
• Low impact lodge design and vehicles like silent safari vehicles and solar powered energy and water treatment
• Seasonality based on optimum wildlife viewing or holidays
You can start to explore our Platinum Collection of experiences. Or rely on our safari specialists knowledge if you would like to mix and match experiences based on interest and budget.
Safaris we think you'll love