Value of a Safari
African safaris captivate many as a bucket-list experience, but the wide-ranging price points for a safari adventure can be perplexing. Why is one safari itinerary priced at $5000 and another one at over $50,000? The answer lies in a myriad of factors that shape the safari experience - from accommodation and transportation to itinerary inclusions, the level of luxury and exclusivity.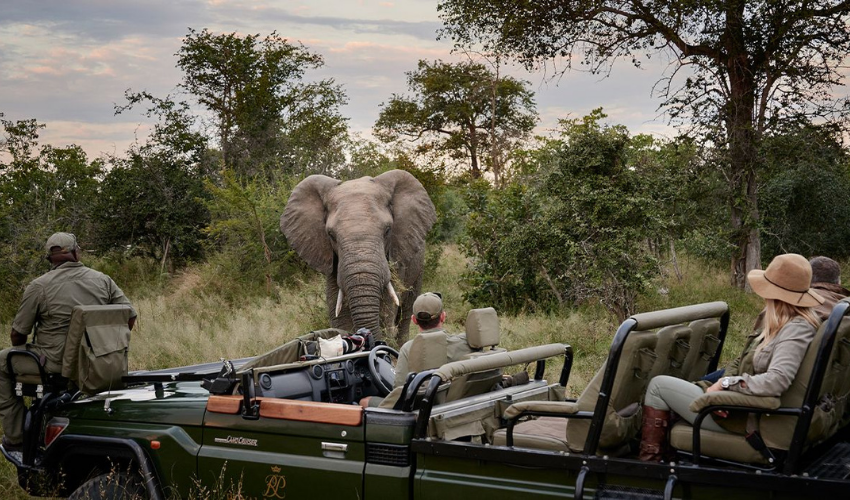 Group vs. Individual Safaris:
The first question to ask is whether it's a group safari or a custom-made individual itinerary. Group safaris take advantage of shared costs but lack flexibility to accommodate diverse preferences. On the other side, custom-made luxury safaris are designed specially around your unique interests and preferences. You can travel at your own pace and make changes as you go.
Lodging Standards:
Consider the type of lodges you'll be staying in. Budget safaris often feature basic accommodations with fewer frills. In contrast, luxury safaris boast opulent lodges, private villas, and exclusive camps. High-end accommodations often come with top-notch amenities, gourmet dining, and personalized services.
Inclusions in the Price:
Examining what is included in the price is vital, as it determines the overall value of the safari. Budget safaris may have fewer inclusions and unique experiences, whereas luxury safaris encompass a comprehensive package with activities like hot air balloon rides, private bush dinners, and guided walking safaris. And don't forget about the "hidden" costs, such as taxes and park entrance fees.
Privacy and Exclusivity:
Consider the expected level of privacy and exclusivity. Luxury safaris often feature exclusive lodges in less crowded places that accommodate a very small number of guests. Not only does it ensure privacy, but it offers a more immersive experience, often with wildlife at your doorstep.
Features Setting Luxury Safaris Apart:
Guaranteed private vehicles, guide, and tracker

Luxury villas, suites, lodges, tents with on-site butlers, spa staff, etc.

Private scenic transfers by helicopters and small planes

Unique animal encounters like mountain gorillas and habituated meerkats

Premium experiences such as hot air balloon rides or helicopter safaris

Dining experiences by award-winning chefs and curated wine cellars

Sleep-out experiences

Wellness programs and African spa experiences

Low-impact lodge design, silent safari vehicles and solar-powered energy and water treatment

Photography equipment and vehicles, guided photography sessions with experts

On-site foundations and centers for research participation

Art residence programs and on-site museums, and photographic/studies vehicles

Conservation activities benefiting wildlife and local communities
Here at African Travel, we work with thoroughly vetted 4- and 5-star properties. We leverage our buying power and expertise to deliver the best possible value for our guests with a variety of options catering to different travel styles and budgets. Our Classic Collection features pre-set small group departures offering excellent value for the money, while our Platinum Collection suggests itineraries with the most luxurious lodges and extraordinary experiences, fully customizable to individual preferences. What sets us apart is a deep knowledge of Africa and our expertise in finding a perfect safari experience for each client. When we say, "We know Africa," rest assured that we know the right Africa for you.
Safaris we think you'll love