Africa Experiences Celebrating Black Heritage
February 3rd, 2021, by Chelsea Todaro
Africa is famous for its wildlife, yet the continent's people are as equally fascinating. There are over 2,000 languages spoken and a myriad of cultures, including some of the world's oldest, that call this beautiful continent home. To explore the diversity of Africa's culture and heritage is one of the most rewarding experiences.
"As we celebrate Black History Month, we wanted to launch a collection of experiences that resonate with this year's theme of celebrating diversity and the black family. At African Travel we strive to connect our guests with local cultures who bring their personal stories to life," said African Travel, Inc. President Sherwin Banda.
The following are ways guests can learn how art, nature and culture has helped shape Africa's black heritage and how each guest can celebrate it in the future.
KENYA: INSPIRING CHANGE
Kenya is a magical mix where both the modern and ancient exist. It is also a place where many family roles have evolved, and people have learned to adapt to changes in modern society. You'll hear these stories in conversations with your Masai or Samburu guides while on your safari plus enjoy the following experiences.
A Conservation Success Story
During the World's Greatest Show & Safari - Mara, you will see first-hand the progress taken to promote education and wildlife conservation at the Lewa conservancy. The local Samburu are learning to live in harmony with wildlife by eliminating poaching, which was once a normality for their pastoral lifestyle to protect their grazing herds. You'll participate behind the scenes and meet the extremely proud members of the tracker dog unit and see the research and security team in action. You can also see how this work impacts classrooms with a school visit.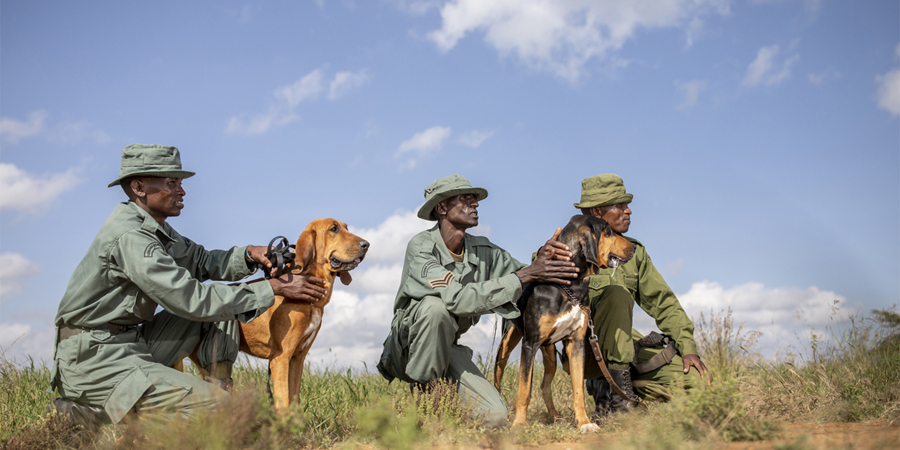 You can also invest in the next generation of East Africa conservationists. For every couple visiting Kenya and Tanzania, African Travel will sponsor a child to participate in the Land & Life Foundation Wildlife Warrior program who works with local communities, including ones in Lewa.
A Walking Safari with a Purpose
A walk with a Samburu guide is also a wonderful way to learn about the flora, fauna, culture and history of the area while hearing stories about their ancestral traditions and their life today. This can happen any time of year but if you time your trip right, you can also glimpse the singing wells as Samburu warriors chant and collect water for their cattle. Sometimes it is worth stepping back in time to appreciate the future.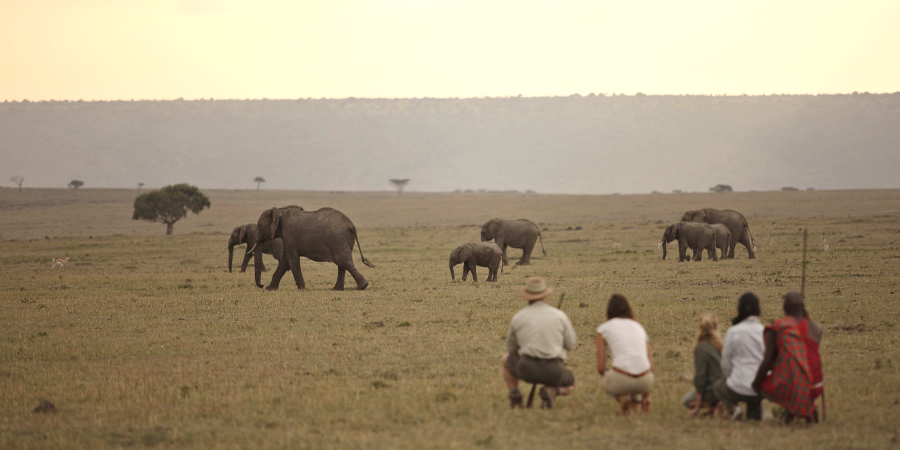 The Women of Reteti Elephant Sanctuary
On Captivating Kenya, your stay at the Namunyak Wildlife Conservancy provides the opportunity to explore Kenya's first elephant orphanage, the Reteti Elephant Sanctuary and learn about the awe-inspiring women of Kenya. Here you can meet some of the Samburu women who proved they are great at taking care of elephants, but also are a living example of how gender equality in the workplace empowers not just women in her community but in her country and the continent.
Beautiful Beads with a Big Impact
Another empowering experience where you meet women and participate in their story is a visit to the Kazuri Beads Factory in Nairobi. Kazuri, meaning "small and beautiful" in Swahili, and here can meet one of the 340 women skilled in crafting beads into beautiful and colorful jewelry and ceramics. You'll take away interesting gifts and stories.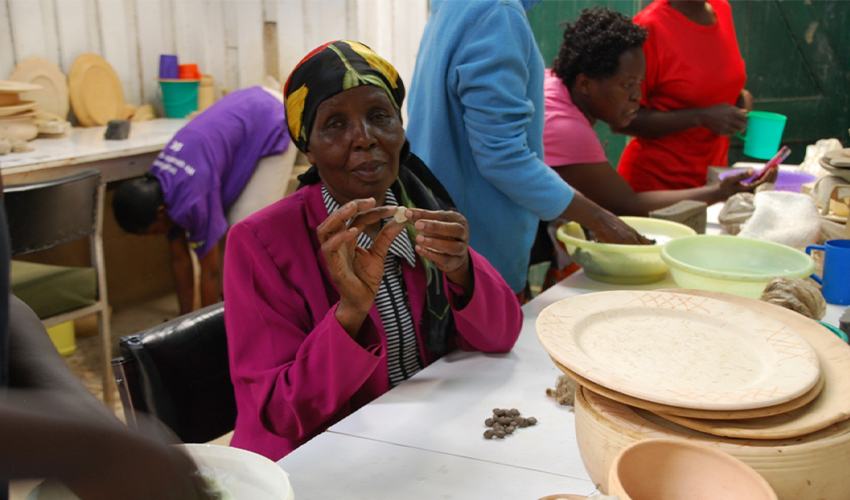 SOUTH AFRICA'S VOICES
South Africa is one of the most recognized places to celebrate black heritage. Figures like Nelson Mandela has helped bring attention to the region. The artists, musicians and makers in this 'Rainbow Nation' are helping to advance the country's story.
In the Footsteps of Mandela
A historic figure for equality and peace, Nelson Mandela paved the way for human rights in South Africa and is one of the most respected black leaders in modern history. We can arrange to meet Christo Brand who can share his experience as friend and guard during Mandela's infamous 27-year prison stay at Robben Island. Or you can visit the island during In the Footsteps of Mandela and also see how Nelson Mandela's South Africa is brought to life in Cape Town and Johannesburg through a collection of soulful encounters with the people and places he touched in his efforts to end apartheid.
Meet South Africa's Next Generation
Because of limited resources, Africa's sustainable art is out of necessity, borrowing from what is available and from the past and present. From Johannesburg's spoken and street art scene to Cape Town's famous galleries, restaurants, and shops, we tailor art, design and food tours to understand South Africa through its local artists and makers. In Cape Town, you can visit District Six, Bree Street near colorful Bo-Kaap, and Woodstock. On our last visit at What If The World Gallery we learned about works by Athi Pathra Ruga who has collaborated with Dior and Thania Peterson who finds her identity by exploring history.
On Experience South Africa, you can also hear about the fascinating history of South Africa through its artists while exploring the Ellerman House collection and spend some time with artists at Ardmore who create colorful home decor, lively paintings, beautiful jewelry and delicate ceramics that demonstrate Zulu traditions.
NAMIBIA'S WILD EXISTENCE
Home to 13 distinct cultural groups still enriched with ancient traditions, Namibia's desert and coastal landscape offers some of the most authentic experiences with Africa's people and wildlife which is probably why it is one of Africa's new hotspots.
Visit the Last Nomadic Tribes
The starkly beautiful Kaokoland, with its sand dunes and desert adapted wildlife is famous for having the largest population of free-ranging black rhino, a fascinating cheetah population, and opportunities to help monitor endangered desert-giraffe with the Giraffe Conservation Foundation.
Namibia is also home to the statuesque Himba people who are one of the last true nomadic tribes on earth. On Deserts and Dunes of Namibia, you'll learn about their fascinating way of life. While based at Hoanib Valley Camp, you can visit one of the remote villages and learn why they live in cone-shaped homes, why Himba women famously rub their bodies with a red ochre cream to protect their skins, and how the Himba are able to continue their traditions today.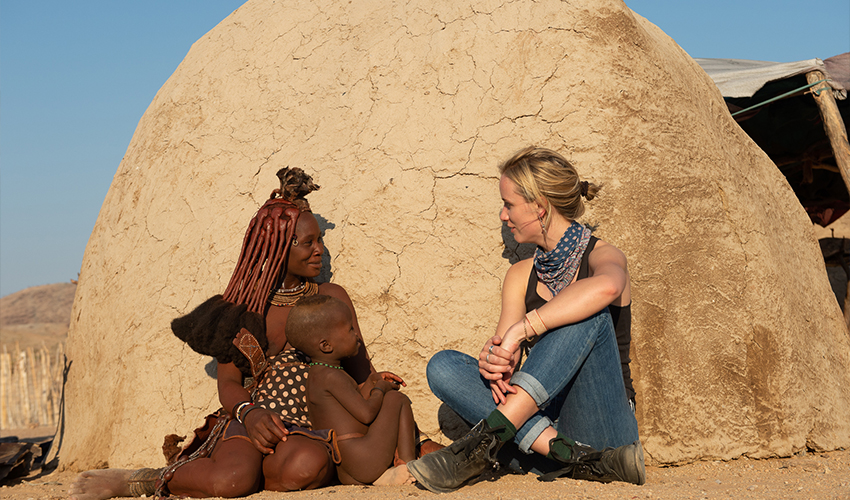 RWANDA: A SYMBOL OF HOPE
For a country that was in turmoil just 25 years ago, today a united Rwanda stands as an extraordinary example of the best of humanity. The country's unbeatable gorilla trekking experiences will leave you with a smile on your face, but the people will steal your heart.
Learning from the Past
A guided tour of Kigali Genocide Memorial gives a deeper insight into Rwanda's darker history. The museum uncovers the history of the divisive colonial experience in Rwanda and background of the horrific genocide against the Tutsi tribe in 1994, which spanned 100 days. While it is a sober experience, it also offers a lesson in forgiveness and illuminates the hope you'll see throughout Rwanda.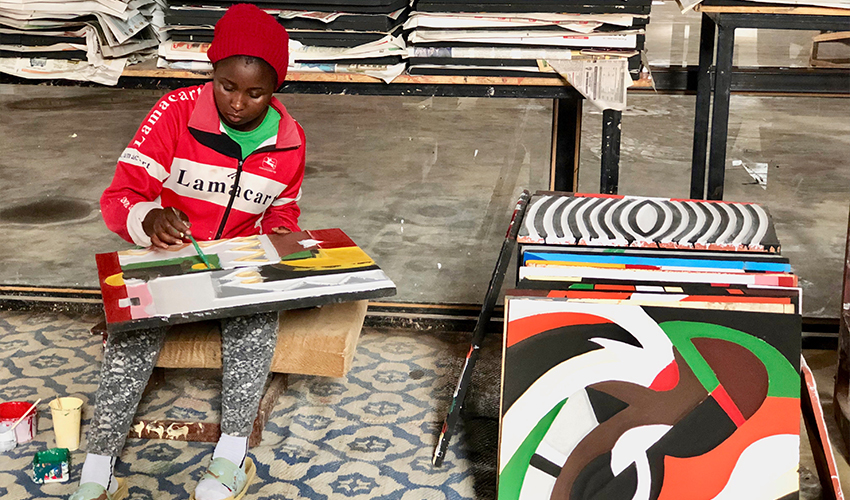 Rejoicing in Kigali's Future
It is exciting to see the energy in Rwanda and especially in Kigali. We recommend a few days in Kigali, perhaps staying at The Retreat in our Discover Rwanda, which showcases Rwandan arts, photography and more. Take a guided tour to see the changing façade which is attracting investment because it is hailed as one of the friendliest cities in Africa. Meet local artisans at the Inema Art Centre and revel in colorful dance and musical performances. With the help of an interpreter, you can visit the Nyamirambo Women's Center and work with a local weaver who educates you on importance of the craft, where the vibrant colors come from, and helps you make your own earrings or small Agaseke baskets.

Where to Travel in 2021 for an Ultimate Safari Experience
September 16th, 2020, by Chelsea Todaro
While 2020 has created unprecedented times for travel, we are looking ahead to a brighter future for safaris. Africa is currently topping bucket lists for luxury travelers. South Africa took the number one dream destination spot in this year's Virtuoso Wanderlust list and online searches have grown for the term African Safari and destinations in Southern and East Africa.
But for African Travel, it's not just about popular destinations-- it's about the experience, the memories and the long-lasting footprints on local communities that travelers should be considering in 2021.
"As an industry leader and the only luxury safari company focused exclusively on Africa, we are Africa—it's in our DNA," said Sherwin Banda, president of African Travel, Inc. "Now more than ever, Africa needs travel to support Africa's wildlife and its local communities, as one in ten Africans are employed through tourism."
"With travel on the mend, travelers need someone like African Travel to share how to experience the best parts of Africa while having a positive impact," added Banda. Below are some of the trips African Travel are recommending to guests based on client's desires for open spaces and discovering new places while delivering the most rewarding experiences.
Indulging in East Africa's Wildlife Wonders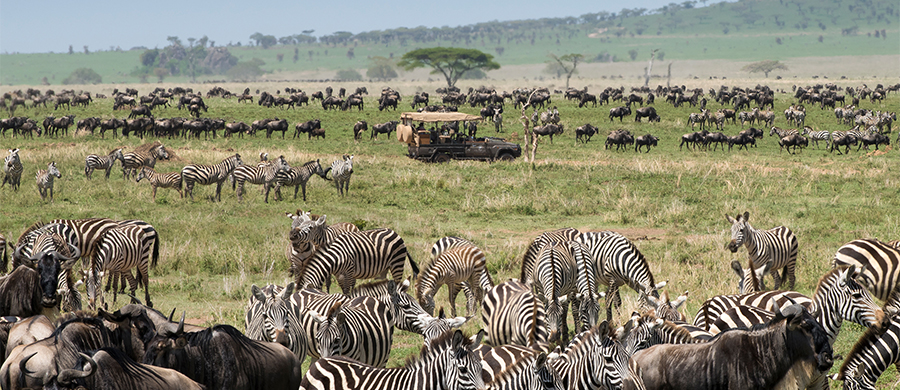 Travelers are looking for the "Out of Africa" experience and will find it in the popular in East Africa countries of Tanzania and Kenya. There's nothing like the thrill of watching millions of wildebeest and zebras during their annual migration crossing the Mara River or the Serengeti found in our World's Greatest Show.
While the Great Migration is a must see, we also recommend combining a safari in Kenya or Tanzania, with gorilla experiences in Rwanda and Uganda for two bucket list experiences with a maximum impact on the wildlife and people in the area. The Ultimate Tanzania and Rwanda explores the Serengeti from treetop suites, walking safaris and hot air balloon flight but also helps the gorillas while trekking to see them in the Virungas and dives deeper into the friendly Rwanda culture, including a Rwandan food market tour and cooking class.
Explore Dark Skies and African deserts in Namibia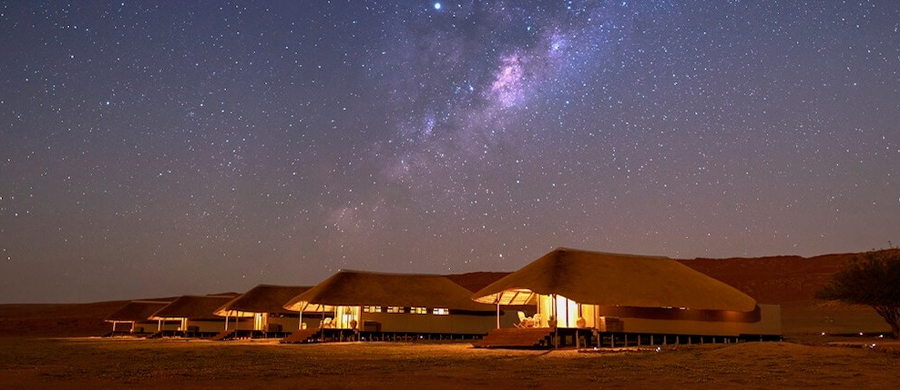 If travelers are looking for spacious desert landscapes, our Desert and Dunes of Namibia safari is the perfect fit. The new Kwessi Dunes is situated deep in Namibia's striking NamibRand Nature Reserve, a vast desert wilderness of over 200,000 hectares. Time seems to stand still with its rolling desert plains, craggy mountains, and iconic red dunes. Each room has a separate 'star gazer' room, which is completely open to the sky for the ultimate celestial show of the Milky Way.
In this harshest of environments, it is fascinating to see how the wildlife and people have adapted. Here you can see the dune elephants of the Skeleton Coast and the black and white rhino found near Ongava Lodge and meet some of the last nomadic tribes, like the Himba people, near Hoanib Valley Camp.
Exclusivity in the Botswana Bush
For secluded game-viewing in the bush, Botswana offers exclusivity and the biggest variety of wildlife. On our new Platinum Botswana journey, guests will receive VIP treatment, with unrivaled flexibility at the New Xigera Safari Lodge in the heart of the incredible Okavango Delta. The new 100% solar powered lodge has no set times or itineraries. Designed to frame the breathtaking floodplains and riverine forests, the lodge's spacious suites look out onto lily-filled lagoons, providing a front-row seat to the theatre of the African bush. Each suite floats delicately above the water, allowing wildlife to pass uninterruptedly beneath.
Another phenomenal highlight is Jack's Camp, which is re-opening late 2020. One of Africa's most storied places—the camp is fashioned in classical 1940's style and has a Natural History Museum which contains one of the most comprehensive collections of ancient artefacts in Botswana. From here guests explore the Makgadikgadi Pans, watch the meerkats emerge from their burrows, and take a walk with the Kalahari bushmen.
Support Conservation in South Africa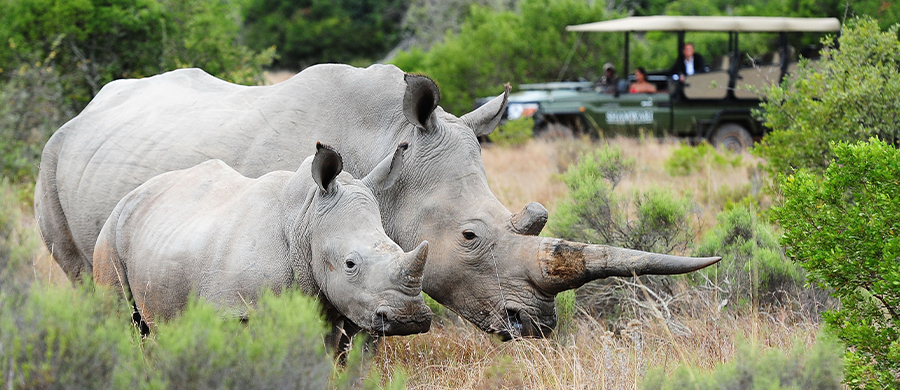 From our parent company's, the Travel Corporation (TTC), modest beginnings in a South African fishing village 100 years ago, our African roots run deep, and staying connected especially in South Africa is personal to us. South Africa's top lodges and camps are leading the way in conservation from the elephant orphanage at Jabulani to protecting ancient African culture and bush art sites at Bushman's Kloof and each of our trip features a South African lodge making a difference.
In our Majestic South Africa trip, travelers can engage in life changing experiences by spending time interacting with conservation organizations and specialists at the Shamwari Private Game Reserve. Here guests get a first-hand look at conservation and sustainable wildlife management in action. Even better, every visit directly benefits rhino conservation.
Explore Africa from top to bottom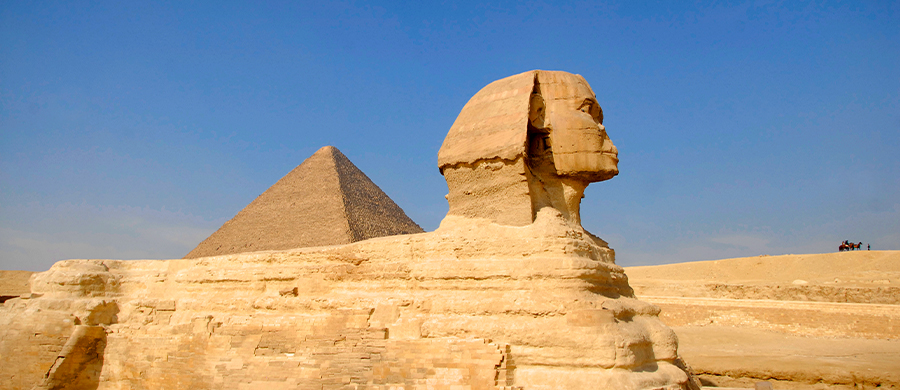 For those that want to delve even further into Africa, why not explore the entire continent in our Cape to Cairo itinerary. This adventure features the most sought-after highlights on the African continent including the cosmopolitan sights of Cape Town, the grandeur of Victoria Falls and the mighty Zambezi River, the endless game viewing opportunities in Kenya's Masai Mara and the towering Great Pyramids of ancient Egypt. A luxury hideaway highlight includes a stay at the exclusive Matetsi Victoria Falls, which is nestled on an exclusive stretch of the Zambezi River, with spacious suites decorated with abstract art.
Connecting Our African Roots: How Travel Bridges the Past, Present and Future
August 26th, 2020, by Chelsea Todaro
The human connection is the heart of our existence and travel is what creates a bridge for people to learn about their culture's past and come together to secure a future for generations.
As we focus on the past, present and future this month with The Travel Corporation (TTC), we reflect on how our humble beginnings 100 years ago in Africa ties us to helping the people, planet and wildlife for the future—by making travel matter. While we continue to focus on travelers' well-being in the present, making travel matter is a role we can all play in helping communities around the world recover and rebuild from the impact of this pandemic.
Africa defines the beginning of humanity, and at African Travel, Inc. we strive to authentically connect travelers to the heart of the continent by bringing Africa to life in a meaningful way. Our African roots and unmatched expertise for over 40 years allow guests to leave a lasting footprint at the destinations they visit, as well as having an incredible safari experience.
In partnership with the TreadRight Foundation, African Travel supports various projects across Africa that preserves surrounding wildlife and cultures that travelers encounter on safari. By living in the present moment, our guests will learn about the destination's past and what they can do to help its future.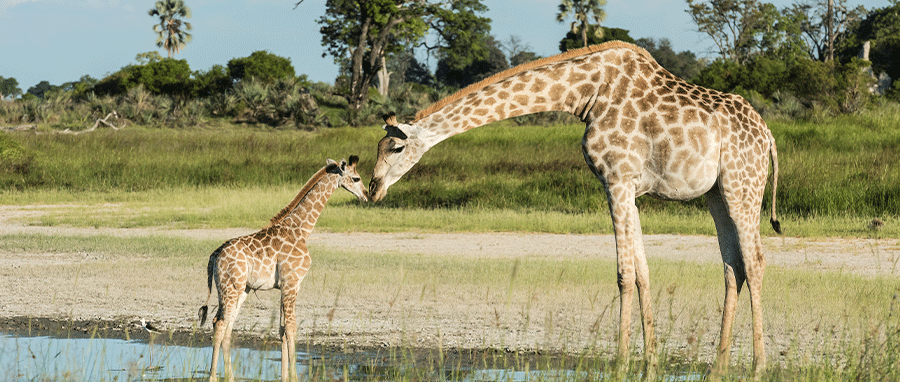 Connecting with Wildlife and Their Surroundings
On safari our guests are introduced to the importance of wildlife conservation and how we work with local communities to ensure that African wildlife is protected. On our Captivating Kenya safari, guests explore Kenya's oldest national park in search of endangered black and white rhino and spend time at the Namunyak Wildlife Conservancy with a behind the scenes experience at the Reteti Elephant Sanctuary. This sanctuary is Kenya's first community owned and managed elephant orphanage.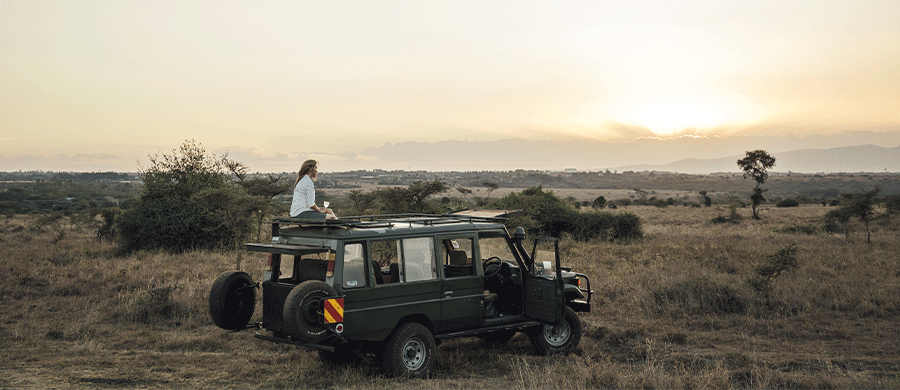 On South Africa's Natural Wonders, travelers explore the wildlife abundant Shamwari Game Reserve, one of the largest private conservation initiatives in Southern Africa, and home to the coveted Big Five. Dedicated to nature conservation, Shamwari strives to educate and promote wildlife awareness. In between safari drives, guests can visit the Wildlife Rehabilitation Centre and the Born Free Big Cat Sanctuaries. They'll also connect with rhino, elephant, lion, buffalo and leopards at Grootbos Private Nature Reserve, which is committed to transforming communities and conserving the environment through the creation of sustainable livelihoods.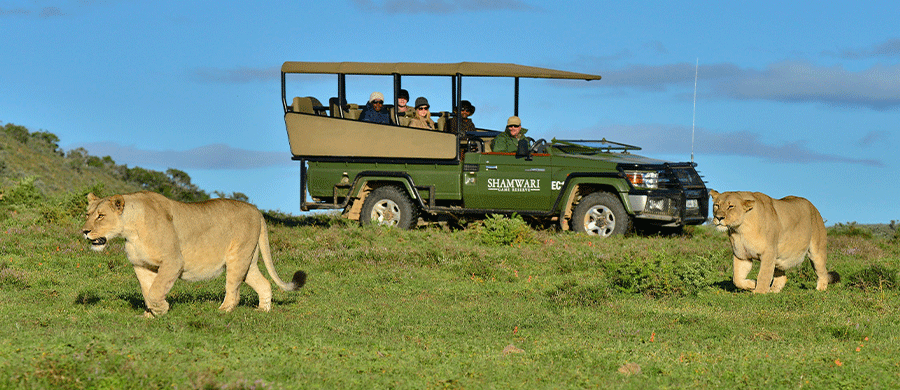 Living and Learning with Ancient Cultures
While wildlife is a big part of a safari, there's also ancient cultures to explore. Africa has the most diverse cultures in the world that we strive to maintain and preserve. This first starts with teaching travelers about them first-hand. Connecting with local communities is what makes our safaris authentic and life changing. In Kenya, guests can experience the singing wells tradition of the Samburu tribe during the dry season when their warriors chant while collecting water for their livestock, and while in Tanzania on our Discover the Wonders of Tanzania safari, they'll experience a visit to the Maasai of Ololosokwan to interact with this unique tribe, who are always enthusiastic to share their cultural beliefs.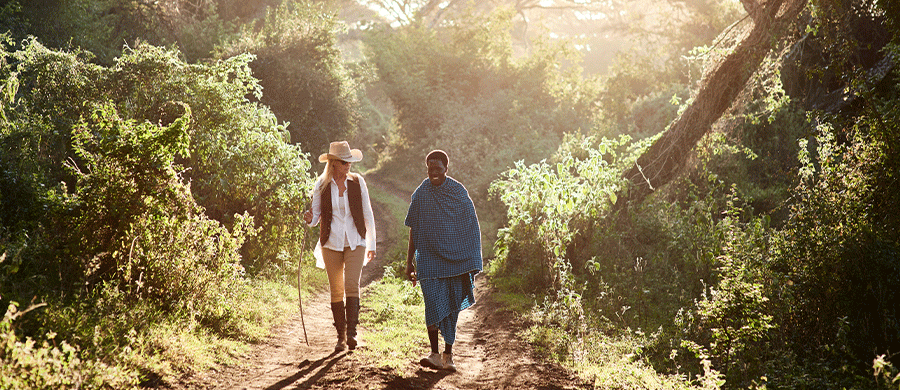 As guests venture to North Africa, we offer an empowering journey to Jordan where they can learn about the country's ancient and modern traditions with locals. They'll follow in the footsteps of influential storytellers by meeting the women of the Iraq Al Amir Women's Cooperative which aims to help local women as they preserve local heritage. Guests will learn how these women make a variety of heritage products to sustain a living—such as creating soap from Olive Oil and greeting cards from recycled paper. After gaining more insight into their culture, guests will join for a meal specially prepared by these local women.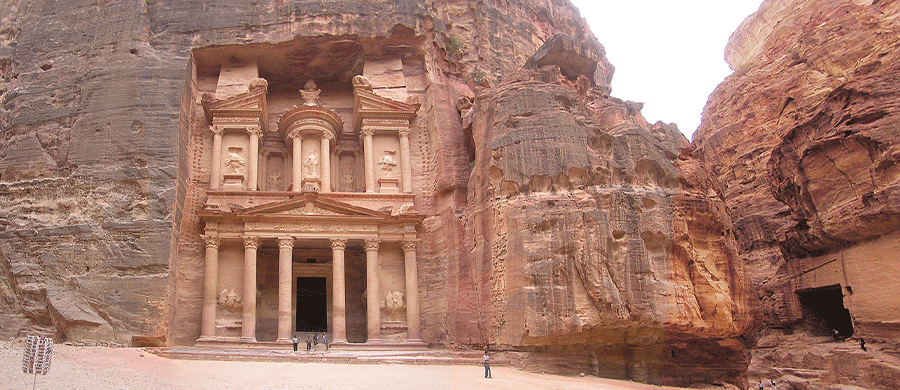 As part of TTC, we work closely with our Red Carnation Hotel properties in South Africa, which have made a grass-roots effort to source employees from local African communities. The Twelve Apostles Hotel & Spa in Cape Town, The Oyster Box in Durban and Bushman's Kloof Wildness Reserve in the Cederberg all support the local communities and strive to bring the heart and soul of these cultures into their properties through using artwork décor from local artists and employing and teaching locals the field of hospitality. Bushman's Kloof works aimlessly to preserve more than 130 cave sites painted by the indigenous San people to ensure that these expressive murals will tell the story of the land's original inhabitants for generations to come. Their preservation efforts have helped the Rock Art earn distinction as a Grade 1 South African National Heritage Site.
Guests can visit Red Carnation's exceptional, award-winning properties on our South African Tapestry safari, where they'll explore a rich tapestry of landscapes in South Africa-- from rugged seascapes, centuries old vineyards, 10,000 year old rock art sites to pristine wildlife reserve.
Preserving the Planet with Eco-Friendly Lodging
An important part of our future is to tread lightly on the environment to save our previous ecosystems, and sustainable lodging plays a big role in this.
Travelers help support planet conservation through our carefully curated and luxurious accommodations. Set to open in October 2020, guests can experience Xigera lodge on our new Platinum Botswana safari. Xigera is set in the heart of the Okovango Delta where guests can experience the bush in ultra-luxury and exclusive, unrivaled flexibility with no set times and no itineraries. One of Red Carnation's most innovative properties, Xigera is dedicated to guarding the precious ecosystem that belongs to Botswana and to empower local communities, alongside environmentally conscious hospitality. With 105 exceptional staff attending to 24 guests, the lodge is 100% solar powered, with villas designed to camouflage among nature.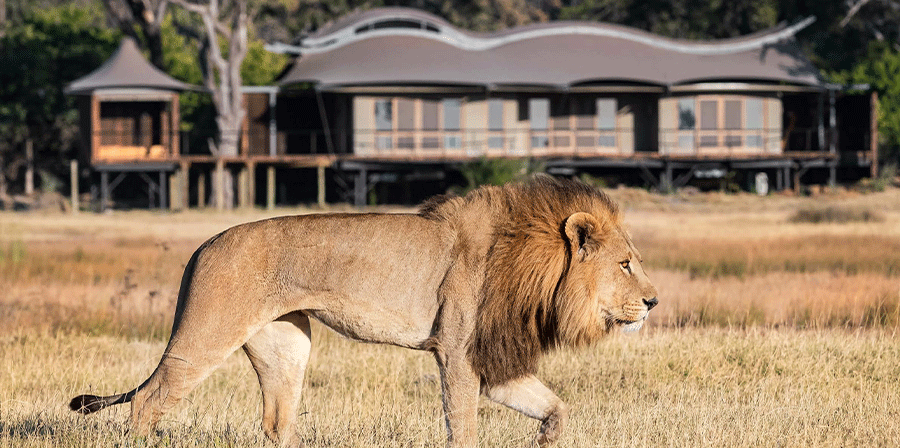 At the end of the day, the way people travel and choose to connect to cultures may differ but coming together to create a sustainable future remains a constant in our daily lives. Our past story defines our future, and while the present moment is very much in limbo, our past is strong, and our future is exciting.