Africa's Change Makers
Africa is famous for its wildlife, yet the continent's people are as equally fascinating. African Travel is proud to present a curated collection of exclusive experiences, designed to immerse you in the heart of this diverse continent and celebrate the beauty of Africa's heritage. With over 2,000 languages spoken and some of the world's oldest cultures, Africa is a melting pot of art, nature, and history.
The following are ways guests can learn how art, nature and culture has helped shape Africa's black heritage and how each guest can celebrate it in the future.
East African Experiences
Kenya: Inspiring Change
Travel to Kenya for the ultimate travel experience, where the past meets the present. This enchanting destination combines modern society with traditional culture. Learn directly of the rich stories of the Maasai and Samburu people on a memorable safari expertly guided by local guides. Immerse yourself in the luxurious surroundings and enjoy breathtaking experiences that will undoubtedly exceed your expectations for a luxurious African vacation.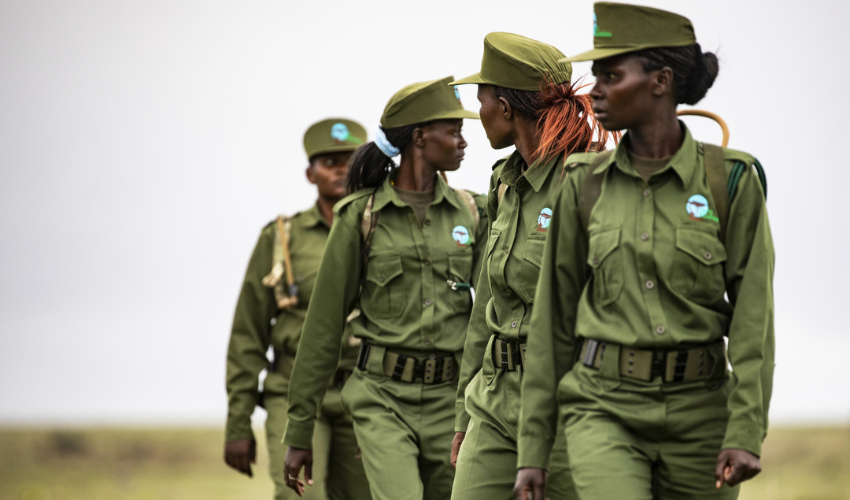 The wildlife you will witness and the people you meet will touch your heart on our Under Kenyan Skies itinerary. During your stay at the female-owned Eden Nairobi, you will learn about modern Kenya. This stylish, idyllic oasis is the ideal starting point for exploring modern Nairobi's museums, fashion scene, dining experiences, and art galleries, as well as the best coffee in the world! Witness firsthand as a new chapter in Laikipia's conservation efforts is written with East Africa's first all-female anti-poaching unit. Due to traditional responsibilities, they are natural custodians of the environment and astute resource managers. They are all recruited from local communities that have co-existed with wildlife. Guests can also join the anti-poaching team, comprising of four sniffer dogs - Warrior, Machine, Memusi and Nanyokie - and their human handler team.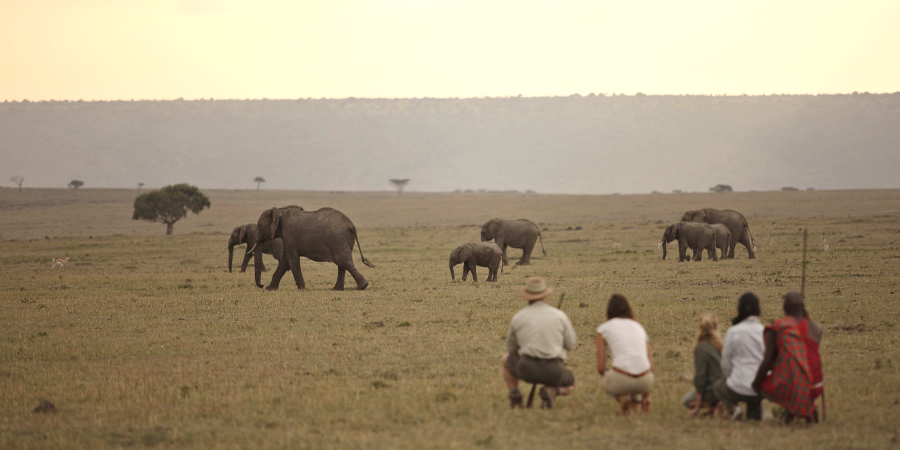 A luxurious walk with a knowledgeable Samburu guide provides the ultimate opportunity to immerse yourself in the stunning flora, exotic fauna, rich culture, and fascinating history of Africa. Experience first-hand the captivating stories of ancestral traditions and contemporary life while discovering the beauty of this magnificent region. Plan your luxury travel adventure during the singing wells season and witness the stunning display of Samburu warriors chant and collect water for their cattle. This unique, authentic and timeless experience offers the perfect balance of luxury travel and cultural immersion, allowing you to appreciate both the past and the future.
The Women of Reteti Elephant Sanctuary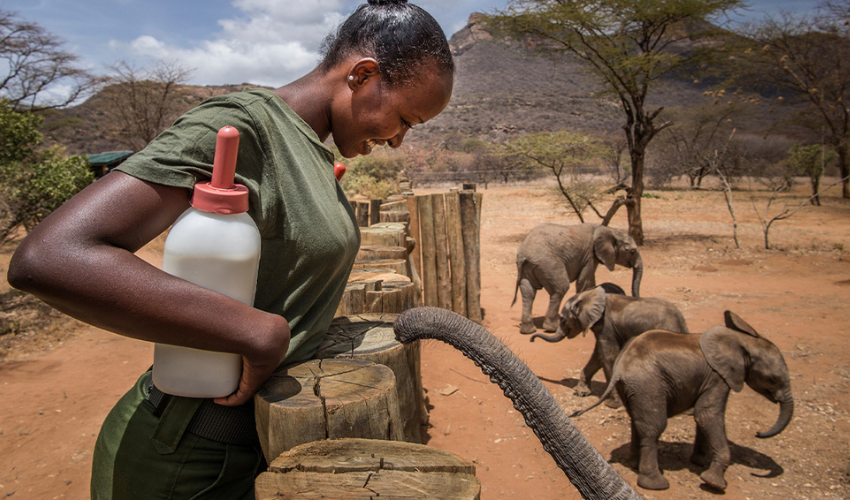 On Captivating Kenya, your stay at the Namunyak Wildlife Conservancy provides the opportunity to explore Kenya's first elephant orphanage, the Reteti Elephant Sanctuary and learn about the awe-inspiring women of Kenya. Here you can meet some of the Samburu women who proved they are great at taking care of elephants, but also are a living example of how gender equality in the workplace empowers not just women in her community but in her country and the continent.
Tanzania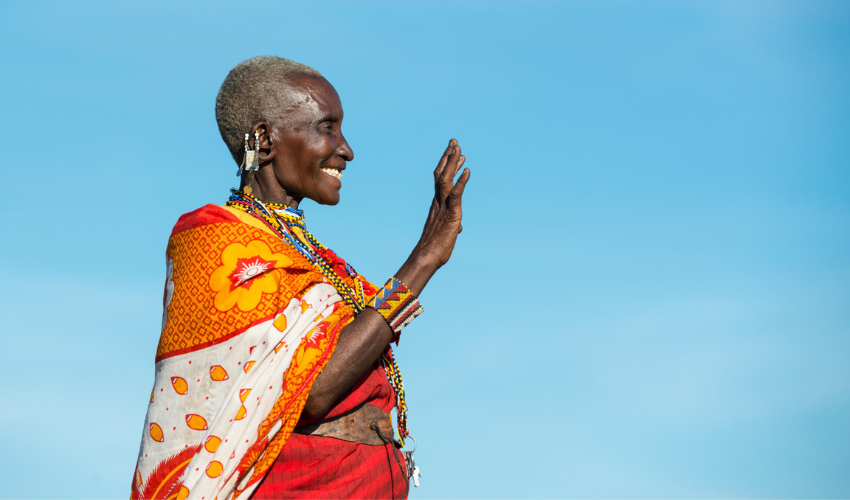 An adventure to the Serengeti wouldn't be complete without meeting the enchanting Maasai of Ololosokwan, who remain unaffected by large scale tourism and are therefore always enthusiastic about sharing their cultural beliefs with the few visitors they receive. A visit among the local people of Tanzania can easily become one of the most rewarding experiences of a visit to Africa.
Guests can immerse themselves in the fascinating ancestry of these noble people. At the Maasai village playing host to your tour, you will have the opportunity to meet with a Maasai family, visit a traditional boma, the village huts (called Manyatta), made of cow dung and clay plastered over stick frames, and perhaps venture to a local school or clinic. Guests can also experience a day in the life of a young Maasai or, for an authentic interaction, watch a bloodletting ceremony. It is an extraordinary reality how the Maasai people live in the heart of the bush, with warthogs foraging and elephants trumpeting just on their periphery.
The Maasai are well-known for their pastoral traditions as well as their fierce warrior reputation. Despite now having established permanent settlements, and many of the Maasai do not roam, they continue to live their ancestral way of life and eat milk, blood, and meat. Discover their distinct customs and attire, as well as their coexistence with the abundant wildlife.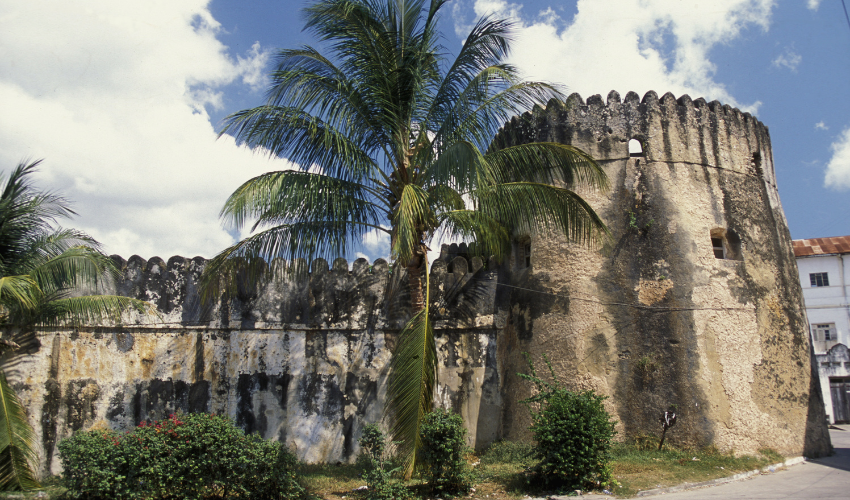 Zanzibar is an enchanting destination that holds a rich history and cultural heritage. A visit to the slave market in Zanzibar is a poignant reminder of the past, a historical journey that can be both educational and life-changing. Exploring the Slave Market Memorial is a way to gain a deeper understanding of the history of slavery, the slave trade, and the impact it had on the world. By visiting this historic site, you can pay homage to the millions of people who were forcibly taken from their homes and subjected to inhumane conditions. The slave market is not just a place to learn about history but also to reflect on the present and inspire change for the future. Whether you're a history buff or just looking for a unique cultural experience, a trip to Zanzibar to visit one of the largest slave markets is a must for anyone seeking a deeper understanding of the world we live in.
Rwanda: A Symbol of Hope
For a country that was in turmoil just 25 years ago, today a united Rwanda stands as an extraordinary example of the best of humanity. The country's unbeatable gorilla trekking experiences will leave you with a smile on your face, but the people will steal your heart.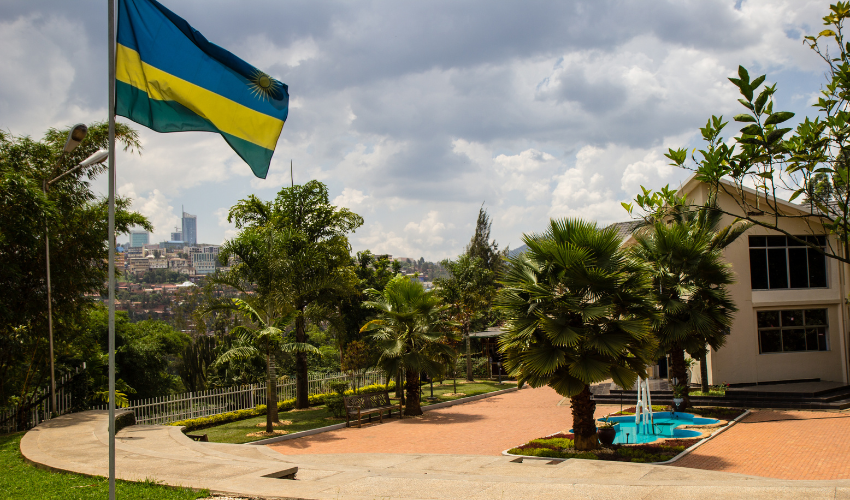 The Kigali Genocide Memorial is an essential destination for travelers looking to broaden their understanding of Rwandan history and culture. The Memorial serves as a powerful reminder of the tragic events that took place in Rwanda during the genocide in 1994, and offers visitors the opportunity to pay their respects to the victims and learn about the country's healing process. The memorial is a thought-provoking and emotional experience that will leave a lasting impression on visitors, making it a truly unique and transformative experience during a visit to Kigali. By visiting the Kigali Genocide Memorial, travelers will gain a deeper appreciation for the resilience and determination of the Rwandan people and the important role that education and memorialization play in preventing future atrocities.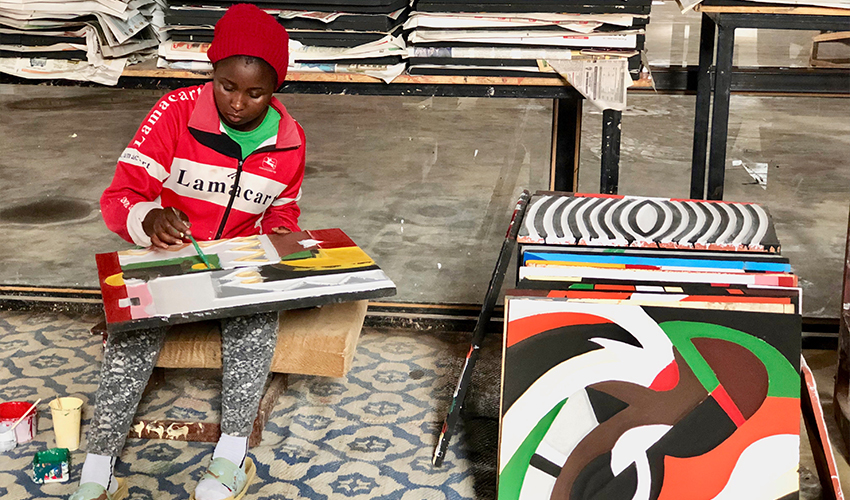 It's exciting to see the energy in Rwanda, particularly in Kigali. We recommend spending a few days in Kigali, perhaps staying at The Retreat in our Discover Rwanda program, which showcases Rwanda's future through local arts, photography, and other activities. Take a guided tour to see the changing façade that is attracting investment as one of Africa's friendliest cities. Meet local artisans and enjoy colorful dance and musical performances at the Inema Art Centre. You can visit the Nyamirambo Women's Center with an interpreter and work with a local weaver who educates you on the importance of the craft, where the vibrant colors come from, and helps you make your own earrings or small Agaseke.baskets.
Southern African Experiences
South Africa: The Rainbow Nation
South Africa is one of the most recognized places to celebrate black heritage. Discover South Africa's vibrant and rich culture, where figures such as Nelson Mandela have left an indelible mark on the world. Explore the "Rainbow Nation" and witness firsthand the creativity of its artists, musicians, and makers who are helping to advance the country's story. From the bustling cities to the peaceful countryside, the diversity and beauty of this incredible country will leave you speechless. Our expert guides, and unparalleled access to South Africa's heart and soul ensure guests can celebrate African heritage in the best way.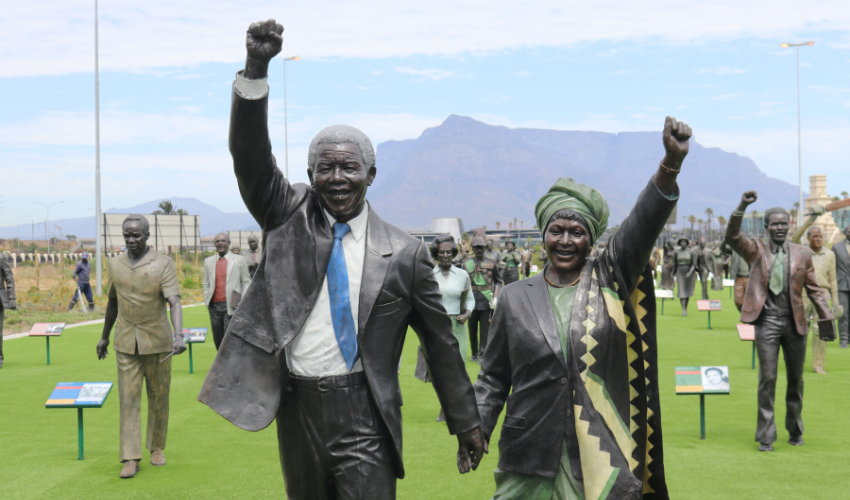 Explore the legacy of Nelson Mandela, a symbol of equality and peace, during our In the Footsteps of Mandela itinerary. Immerse yourself in the history of modern-day human rights and black leadership. Meet Christo Brand, Mandela's close friend and guard during his 27-year imprisonment on Robben Island. Discover how Mandela's impact on South Africa is still felt today through encounters in Cape Town and Johannesburg with the people and places he touched during his fight against apartheid. Experience South Africa's soulful side on this luxury journey commemorating the life of a true global icon.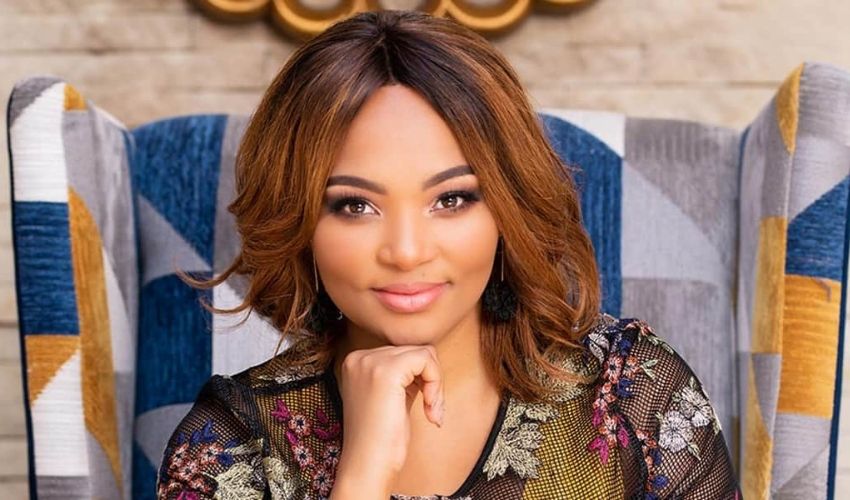 Discover the rich tapestry of cultures and wildlife in this "Rainbow Nation." Meet ground breaking artists, winemakers, wellness and wildlife enthusiasts in a kaleidoscope of adventures across South Africa. Our CEO Lucille Sive, shares her top five female heroes in Africa who are changing the game in the male-dominated food and wine industry.
Namibia
Home to 13 distinct cultural groups still enriched with ancient traditions, Namibia's desert and coastal landscape offers some of the most authentic experiences with Africa's people and wildlife which is probably why it is one of Africa's new hotspots.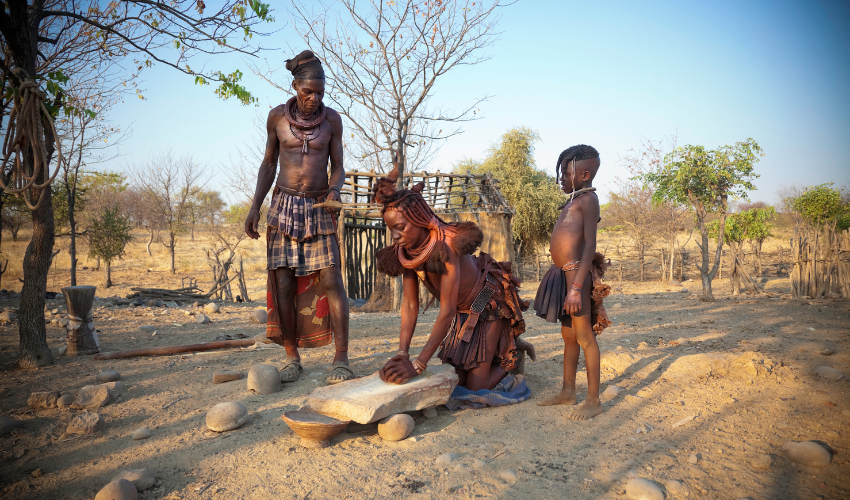 Experience the breathtaking beauty of Namibia's Kaokoland on our luxury Deserts and Dunes of Namibia flying safari.This region is a true natural wonder, with its towering& sand dunes and diverse desert-adapted wildlife. Get up close and personal with some of the world's largest free roaming black rhino populations, see the incredible cheetah population, and even ake part in the Giraffe Conservation Foundation's groundbreaking giraffe research.
Namibia is also home to one of the world's last true nomadic tribes, the Himba. You will have the opportunity to visit a remote Himba village and learn about their fascinating way of life while staying at the luxurious Hoanib Valley Camp. Learn why Himba women are famous for their red ochre-covered bodies, about their cone-shaped homes, and how they keep their rich cultural traditions alive today.
READY TO EXPLORE AFRICA
Call 1-800-421-8907 or fill out our questionnaire and submit it to a specialist to plan a trip.