Discover East Africa's Timeless Beauty
Experience East Africa's timeless allure and indulge in a classic Out of Africa safari adventure.
Witness the awe-inspiring Great Migration in Tanzania's Serengeti and Kenya's Maasai Mara, where thousands of wildebeests and zebras brave predators in search of new grazing. Discover endangered species such as the black rhino, reticulated giraffe, Grevy's zebra, and long-necked gerenuk in Kenya's northern regions. Visit the Ngorongoro Crater in Tanzania, a unique grassland formed by the collapse of an extinct volcano and home to over 30,000 animals. Embark on the ultimate adventure in Rwanda as you track a family of mountain gorillas in their natural habitat, offering an exclusive and intimate wildlife experience with these magnificent animals.
Our luxury East Africa safaris offer an unforgettable experience unlike any other.
Experience Classic Kenya Safari
MAGICAL KENYA | Pre-Set Small Group Departures | 10 Days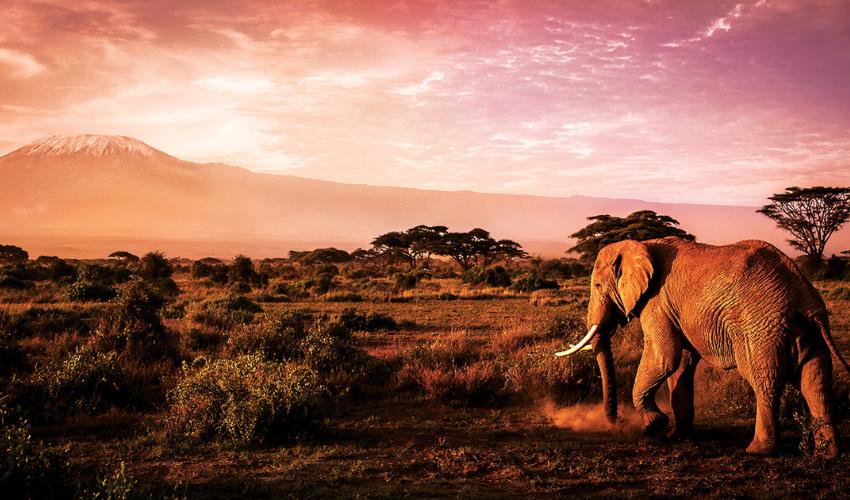 A Kenya safari is one of the most luxurious vacations one can experience in Africa. Guests on our Magical Kenya small group journey can expect a wide range of year-round game viewing in superb safari parks, like the Masai Mara and Ol Pejeta. Stay at these unique luxury safari camps and lodges and be drawn in by their spectacular views, remote locations and luxurious amenities.
Witness The Great Migration
WORLD'S GREATEST SHOW & SAFARI | 12 Days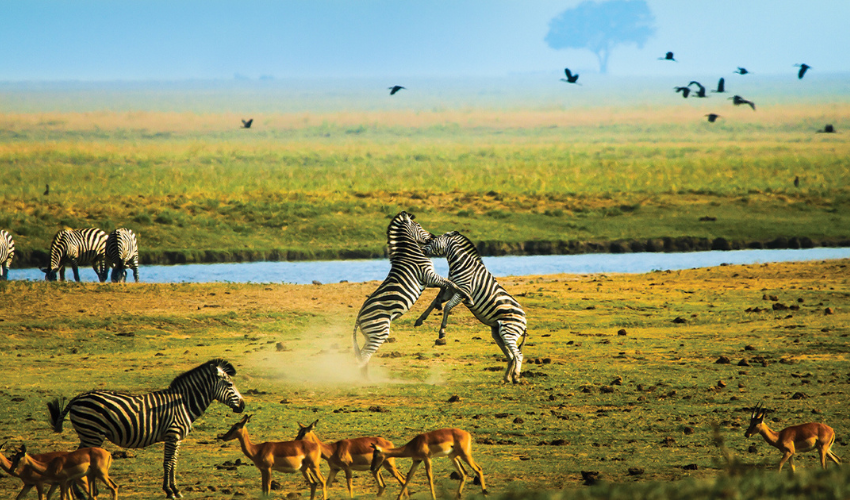 Set out on an unforgettable journey through the heart of Kenya and Tanzania, where you will witness the Great Migration of millions of majestic wildebeest and zebra. Prepare for an awe-inspiring journey that follows the most likely path of this incredible natural spectacle, as you soar between luxurious camps that provide the ultimate combination of comfort and adventure. Prepare to be amazed by East Africa's breathtaking beauty like never before!
Trek Gorillas, Spot The Big 5 & More
GORILLA & SAFARI ADVENTURE | 9 Days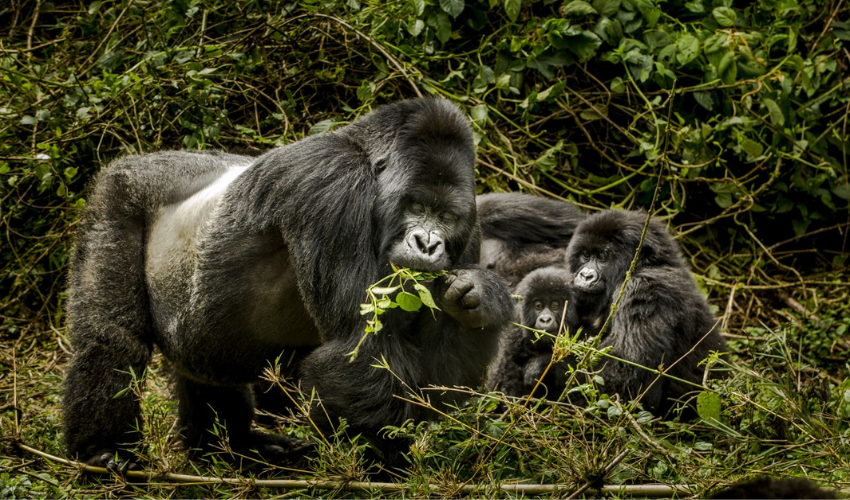 Discover Rwanda's stunning beauty with gorilla treks and Big 5 safaris in one location. Explore volcanoes, rainforests, and sweeping plains with wildlife and friendly locals. Stay at a luxurious lakeside camp in tranquil Akagera National Park and experience game drives, nature walks, and boating excursions without crowds. Discover Kigali's vibrant city and delve into the country's past and promising future. Venture through Volcanoes National Park's lush hills and come face-to-face with gentle gorillas and their young. Book now for travel between November 2023 and May 2024 and save 30% on your first gorilla trek at Volcanoes National Park.