GUIDE TO THE BEST SAFARIS
Your Guide to the Best African Safari
Dreaming of wild places and open spaces? Then look no further, Africa has more than enough room. With its diversity of extraordinary wildlife, mesmerizing lands, cultures and cuisines, Africa delivers richly on personal and authentic experiences.
Deciding on a safari destination can be overwhelming given the variety of choices, so we've compiled a guide to help you choose the best African safari.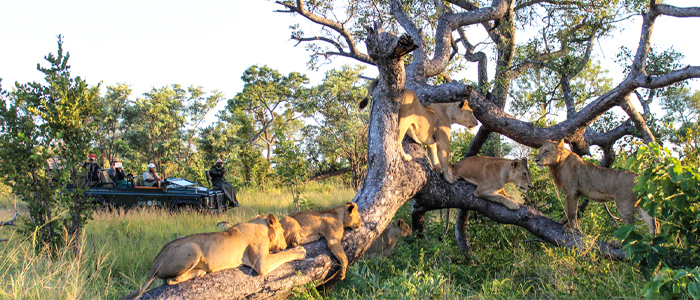 South Africa for All
There's a reason South Africa draws first-time and repeat visitors—with its Big Five safari experiences and a welcoming Rainbow Nation of diverse cultures— it's ideal for anyone seeking variety. The coastal capital of Cape Town dazzles with food, art and architecture, while just a road trip away the winelands of Constantia, Franschhoek and Stellenbosch lure visitors for their grapes as much as their incredible restaurants and vibey art scene. Eco reserves like Grootbos and Bushman's Kloof beckon with nature experiences.
Bursting with wildlife, South Africa's private game reserves boast some of the most luxurious safari lodges. Open 4x4 safari vehicles go off road for close encounters, while walking safaris offer an opportunity to experience the bush in a different way. High quality malaria free safari options makes South Africa well-suited to family travel.
A year round destination, the country's proximity to Zimbabwe, Zambia, Botswana and Mozambique, means it is easy enough to tag on Victoria Falls, Chobe National Park, the Okavango Delta or the beach.
Recommended Safaris for Highlights: Southern Explorer is our most popular adventure for good reason! It combines the best of Cape Town, a safari in Kruger National Park and the thunderous majesty of Victoria Falls. For a safari that includes bush and beach, South Africa's Natural Wonders explores Cape Town, Grootbos Nature Reserve, and Shamwari Game Reserve.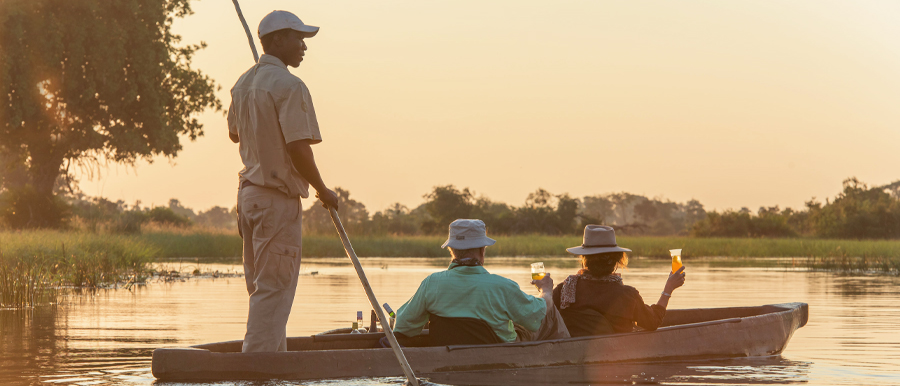 Nature Lovers Head to Botswana
​If you want to immerse yourself in nature, Botswana awaits. Home to thriving waterways and rich wildlife sanctuaries, the country offers an unmatched safari experience. Considered the gold standard when it comes to sustainable ecotourism practices in Africa, large portions of the country is dedicated to national parks, reserves and wildlife areas. Many of the camps are so remote that the only way to get there is by light aircraft.
Visit the wonderful wetland of the Okavango Delta, see the desert-adapted creatures of the Kalahari region with its ancient baobabs, and don't miss the Chobe National Park where elephants rule. Open vehicle game drives, walking, mokoro (canoe) and boating safaris offer unique perspectives on this wild kingdom.
A year round destination, each season and area has its own special appeal. The Green Season is when the desert comes to life. It's also a time of new birth with predators taking full advantage. The Dry Season is typically when the floodwaters in the Okavango Delta is at its peak.
Recommended Nature Safari: Step out of the ordinary and into the extraordinary! The Ultimate Botswana Luxury Safari combines a magical stay in Cape Town with Botswana's newest luxury camps. Enjoy front-row seats to nature's theatre in the remote Linyanti Wildlife Reserve, famous for its huge herds of elephants, then fly off to the Okavango Delta and Xigera Safari Lodge. Set on the aptly-named Paradise Island, Xigera takes the quintessential Okavango experience to a whole new level.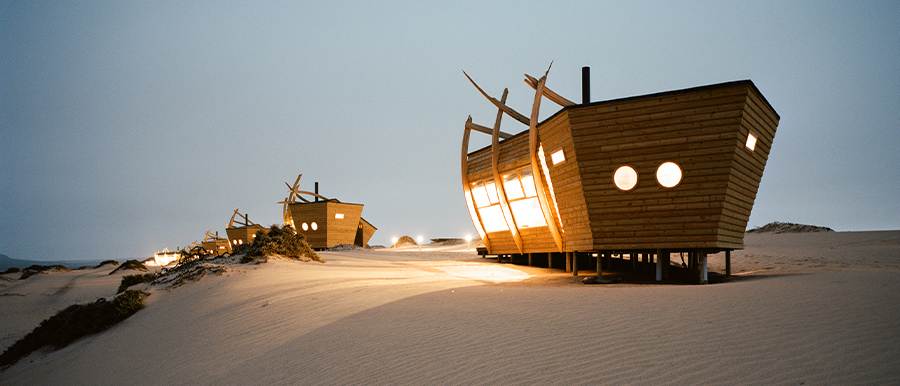 Adventure Seekers Will Love Namibia
For adventurous travelers looking to explore the world's remote and uncrowded corners—there is no place like Namibia. The diversity of this country is revealed through an evocative exploration of the Skeleton coast desert and shipwreck strewn shorelines, to game drives showcasing the magnitude of wildlife like Cape fur seals, black-backed jackals, brown hyenas and the largest cheetah populations in the world.
Don't miss Damaraland, home to the largest free-roaming black rhino population in Africa and tracking these creatures with Save the Rhino Trust.
Recommended Safari for Less Crowds: Deserts and Dunes of Namibia reveals awe-inspiring wonders on a flying safari. Explore the wildlife sanctuary of Etosha, the iconic red dunes of Sossusvlei, and the raw beauty of the Skeleton Coast.

Make Travel Matter In Kenya
Guests are setting out with a greater sense of purpose, seeking profound experiences with a positive impact on communities and wildlife.​​
​Hailed as the home of the classical safari, Kenya's breathtaking landscapes varies from semi-arid regions and forested highlands, to snow-capped mountains and endless savannah plains. It is this diversity of ecosystems and wildlife species that makes the destination so appealing.
Follow Amboseli's large tuskers against the backdrop of snow-capped Mount Kilimanjaro, witness groundbreaking rhino rehabilitation in Laikipia, search for rare northern species in the arid Samburu, explore the forest wilderness of the Matthew's Range, and the grassy plains of the Masai Mara, host to the annual great migration. Activities are varied as the landscapes, go on game drives and bush walks, fly camp or sleepout under the stars, enjoy bush breakfasts, scenic sundowners, and authentic cultural experiences. Well-paced private overland safaris are driven by professional safari guides; however, flying is highly recommended and reliable bush flights allow easy access to Kenya's more remote areas.
Recommended Safari for Wildlife Conservation: Kenya is a world leader in community wildlife conservation, with 12% of the country's land mass under private conservation. Captivating Kenya is a great itinerary to engage in Kenya's conservation story. A tented treehouse is your base from which to explore the remote Matthews Mountains. Learn about the conservation work carried out by the Namunyak Trust, visit the Reteti Elephant Sanctuary, a community run sanctuary for orphaned and abandoned elephant calves. Experience the singing wells tradition of the Samburu tribe during the dry season when their warriors chant while collecting water for their livestock.​​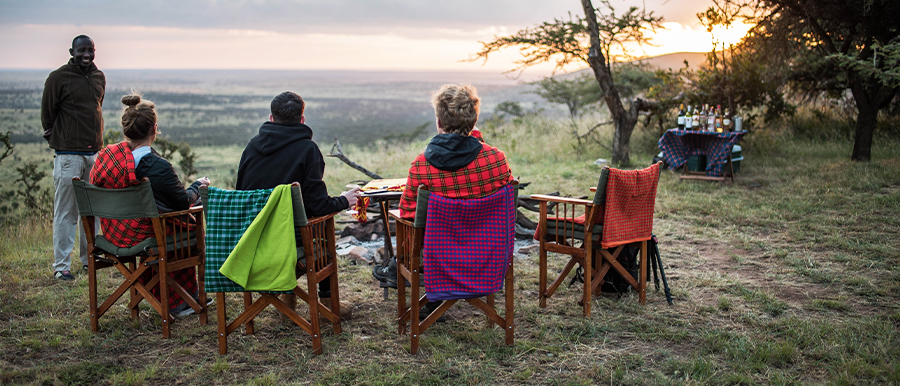 The Road Less Traveled in Tanzania
Tanzania also delivers an exceptional safari experience. See wildebeest stampede across the Serengeti plains during their annual migration and baobabs loom over mighty elephants in Tarangire National Park. Swirling mists reveal an ancient caldera in Ngorongoro Crater.
For the road less traveled, go in search of chimpanzees in Mahale Mountains National Park, or travel back in time to wild Katavi National Park and the spectacular Selous Game Reserve, to see crocodiles and hippos by the thousands. Meet Maasai warriors and the pastoral Wahadzabe and Datoga. Immerse yourself in local life, barter at local markets or spend a morning with exuberant school children.
Well-paced private overland safaris are driven by professional safari guides; however flying is highly recommended and reliable bush flights allow easy access to Tanzania's more remote areas.
Recommended Tanzania Safari: Discover the Wonders of Tanzania on this wonderful immersive safari. Search for ambling elephants among ancient baobabs on game drives. Meet beekeepers and learn firsthand about sustainable projects. Descend through the mists of the Ngorongoro Crater, then fly to TAASA, a private concession on the northern edge of the Serengeti, for an exclusive safari, far away for the crowds. Walks and night drives under starlit skies give you a different perspective of the bush. Spend time with the Maasai of Ololosokwan.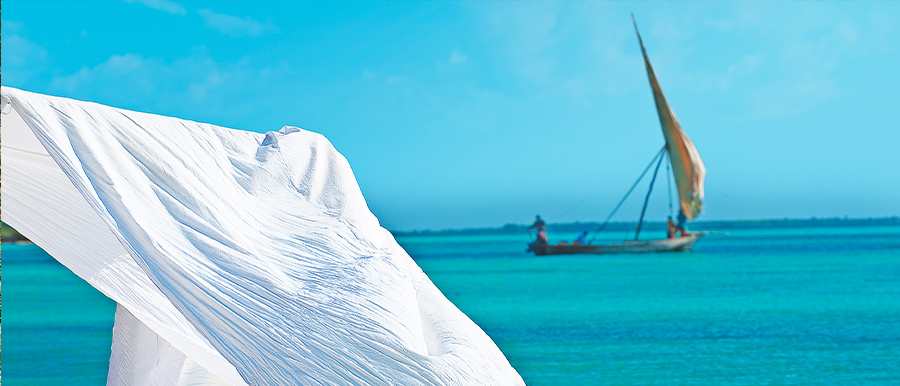 More East Africa Adventures
The good news is you can safari year-round here. Located on the Equator, Kenya and Tanzania have stable and pleasant temperatures. In April, May and November the region has it's rainy seasons when the plains turn to a lush green, birds are in their mating plumage and it is the calving period for many species, including the great migration which tends to be in the Southern Serengeti for the calving season in February – March, having returned from their northward grazing. Beyond the highlights above, consider wrapping up your journey with a beach getaway to the spice island of Zanzibar.
Recommended Safari for Contrasts: We know the best ways to fly around the continent. On our Enchanting East Africa journey, experience game drives on the grassy plains of Kenya, plane hop to Tanzania's Serengeti, and relax at a blissful retreat on spice island of Zanzibar.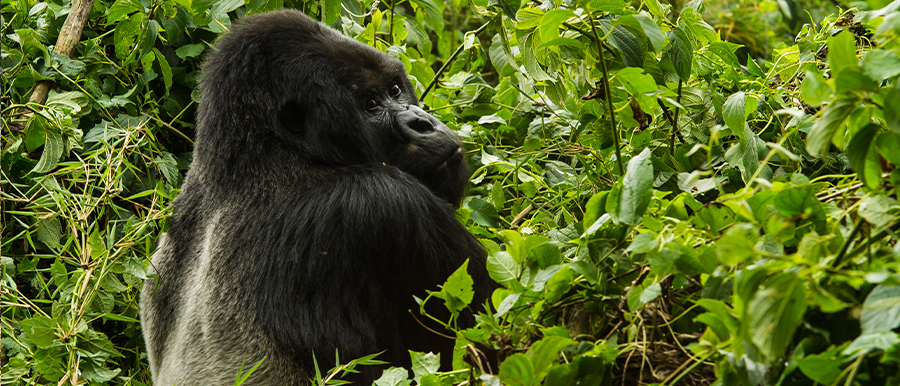 ​

Rwanda and Uganda Deliver Enchanted Encounters
Known as "the land of a thousand hills," a visit to Rwanda is one of the great wildlife adventures on the planet. The promise of a magical encounter with the highly endangered mountain gorilla draws people from all over the world. However, there's so much more to see in this land of lush landscapes. Nyungwe National Park is spectacularly beautiful, trek threw one of Africa's oldest rainforests, in search of charismatic chimpanzees and energetic colobus monkeys. Keep your eyes peeled for lion, leopard, elephant and even the spectacular shoebill in Akagera National Park. Guided game drives, walks and boats are some of the options to explore the park. Discover Umuganda, a traditional Rwandan practice undertaken on the last Saturday of each month, coming together in 'common purpose to achieve an outcome'.
Recommended Safari for Rwandan Encounters: Come on an adventure and Discover Rwanda, a land of welcoming, smiling faces, and guardians of iconic species.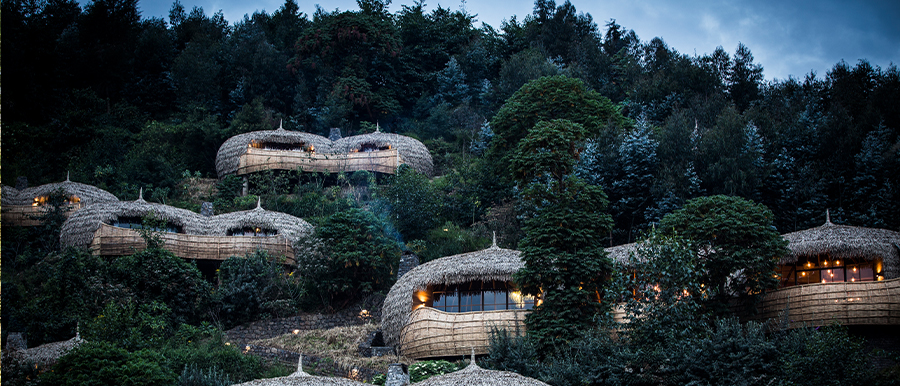 Pearl of Africa
It is easy to why Winston Churchill described Uganda as the 'Pearl of Africa', Nestled between the arms of the Great Rift Valley, where East African savannah meets West African Jungle, the country provides a unique opportunity for the adventure traveler. The different habitats are unbelievable, from the dramatic Murchison Falls, where the world's longest river explodes violently through a narrow cleft in the Rift Valley, the wild, open savannahs of Queen Elizabeth National Park, to the lush rainforests of Kibale Forest National Park and the impenetrable rainforests of Bwindi National Park. All capped with a backdrop of shimmering freshwater crater lakes and the snow-capped peaks of the Rwenzori Mountains
Recommended Safari for Enchanted Encounters: This journey through the Pearl of Africa has it all. Trek lively chimpanzees in Kibale National Park, look out for lions relaxing under acacia trees in Queen Elizabeth, boat ride in the Kazinga Channel past breeding pods of hippos. The highlight is a visit to see one of man's closest relatives, staring deep into the eyes of these endangered apes will be a time treasured and not easily forgotten.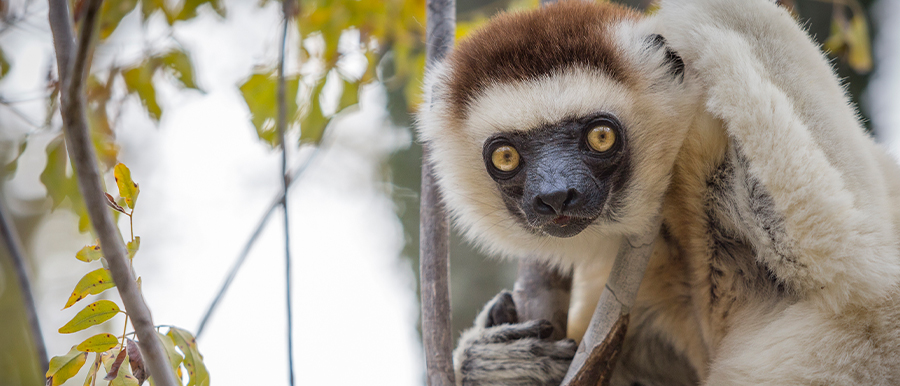 We Know Africa's Islands
For sun lovers looking for an add-on to safari, Africa's islands await. Here's our mini guide to some of the continent's best beaches:
• Mauritius: Its luxury resorts are a perfect complement to a Southern Africa safari.
• Seychelles: These famous islands are a haven for couples, fishing enthusiasts or families.
• Madagascar: More rustic, but epic in its beach, rainforest and wildlife experiences, the island is known as "the eighth continent" for its biodiversity.
• Zanzibar: An easier alternative to Seychelles with the same punch. The exotic spice island pairs well with Tanzania.
Recommended island safari: Magical Madagascar will steal your explorer's heart. Five percent of the world's wildlife, including its famous lemurs, and vegetation, from rainforests to prized orchids, are found only here. So go see it! Don't miss the French-Malagasy welcome in the colorful capital Antananarivo.

All trips mentioned include 24/7 concierge support with experts both in Africa and across North America to assist, medical evacuation, flexible booking terms, and a contribution made to support local communities or wildlife.
Plan Your Dream Safari
For more information or to tailor-make a trip, contact your favorite travel advisor or a safari specialist at 800-421-8907. You can also complete our safari planner which will be sent to a safari specialist to help you plan a safari.