Bucket List Experiences
There are many bucket list experiences on wish lists right now and many of those experiences can be found in one great trip to Africa!
If you are searching for one of these experiences or enjoy one of these travel styles, move Africa to the top of the list.
UNIQUE GLAMPING & LODGES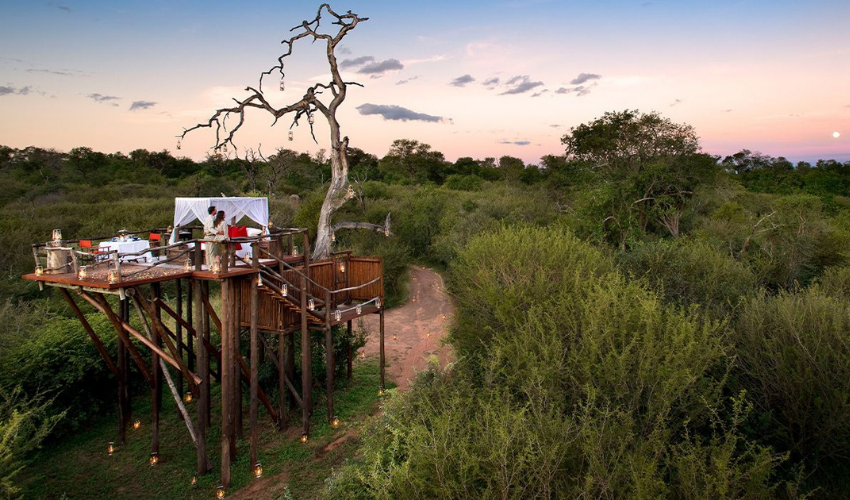 Recently explored a national park in style? Opt for the wide open spaces of Africa. There are less guests and more wildlife. Plus, the stylish lodges and tented camps are filled with unique African designs and some offer romantic options to sleep under the stars.
A treehouse makes for the ultimate sleep out experiences. There's nothing quite like a giant tree spiraling through your suite to make you feel totally immersed in the wonder and romance of Africa. Sleep in harmony with nature and see the sun set and rise over the African landscape. You'll experience the thrill of sleeping in the African bush with those added touches of luxury which are sure to make it a memorable night.
CONSIDER: Private conservancies and reserves in Southern and East Africa
EXPEDITION OR RIVER CRUISING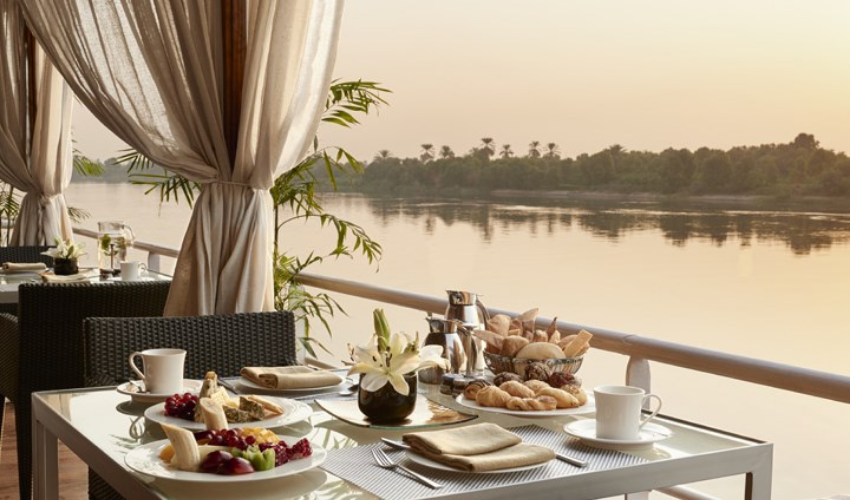 For guests that love the style of traveling where everything is taken care of while you easily move between places, a safari is perfect.
A luxury Nile cruise is one option. The sun-drenched amber desert cut by the glittering Nile River provides the perfect backdrop to any journey. Cruise the Nile in a manner once reserved for queens and pharaohs. Explore up-close the fascinating history, mythology and legendary monuments, including the Valley of Kings and the Pyramids of Giza, then relax with a ride in a traditional felucca sailboat and afternoon tea.
For those looking for a safari experience with a small group, a safari vacation package includes curated journeys in Africa's top destinations with accomodations, internal flights, tours, transfers and local hosts included.
CONSIDER: Our small group journeys of no more than 12 people to Tanzania, Kenya, Egypt and Southern Africa
ADVENTURES ON LAND & WATER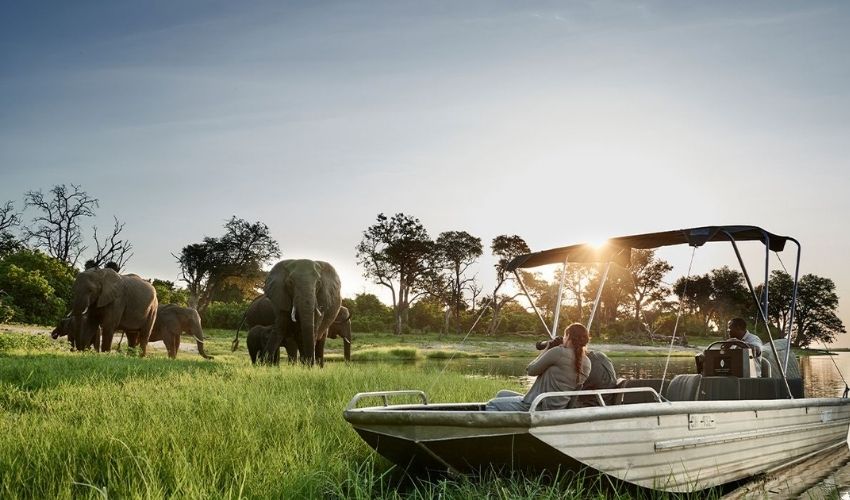 Although Africa is thought of as a dry continent, it has a surprising array of natural wonders to explore from the grandest waterfall in Victoria Falls to forest treks.
Viewing game from the water on is a unique experience providing a different perspective to wildlife behavior and Botswana offers a number of ways to enjoy this form of watching wildlife. The Okavango Delta is a place of rivers and delta's, attracting large numbers of wildlife to the life-giving waters. Viewing the wildlife along these waterways is done in the traditional game drive vehicle, on foot, or in a traditional mokoro (canoe).
CONSIDER: A visit to Victoria Falls then visiting the untouched wilderness of either Zambia or Zimbabwe. Don't miss the gold standard of sustainability in Botswana.
CULTURAL EXPLORATIONS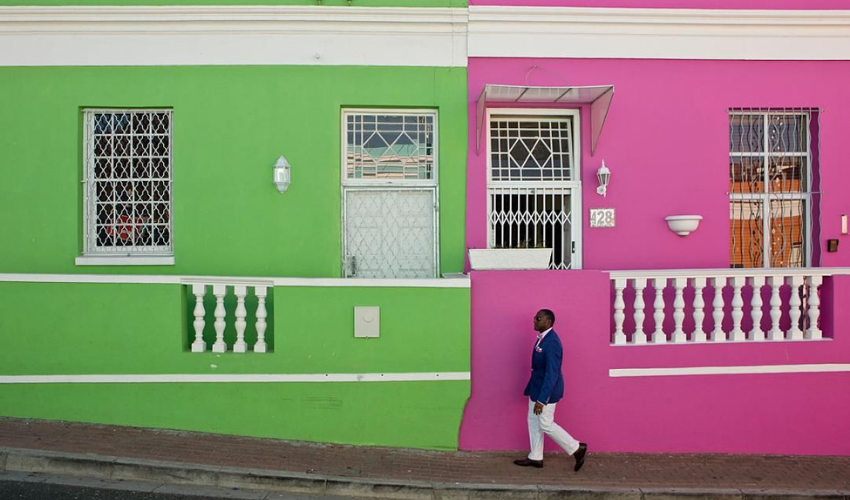 There's more to Africa than just wildlife. Like the world's other great cities, Africa's cities are an exciting mix of both the modern and ancient and are surprisingly multi-cultural.
Africa has cities for all styles of travelers, from fast-paced and sprawling metropolises like Egypt's Cairo, and South Africa's Johannesburg to Stone Town on the island of Zanzibar, where the pace of life moves slow.
Vibrant, eclectic, and culturally rich, many African cities are modern affairs set to a beautiful backdrop. South Africa's Cape Town is often considered one of the world's most beautiful cities for its mix of natural beauty - there's a 6,000-foot table-shaped mountain in the center and a string of white-sand beaches - and buzzy atmosphere. Expect stylish hotels, delectable restaurants with global cuisine, and plenty of cultural attractions and adventurous things to do.
CONSIDER: Private tours of museums and neighborhoods in South Africa's Cape Town, Johannesburg and Durban. Or enjoy a Cape to Cairo tour for the best of Africa. Visit our Top 10 Things to Do in Cape Town
FOOD & WINE JOURNEYS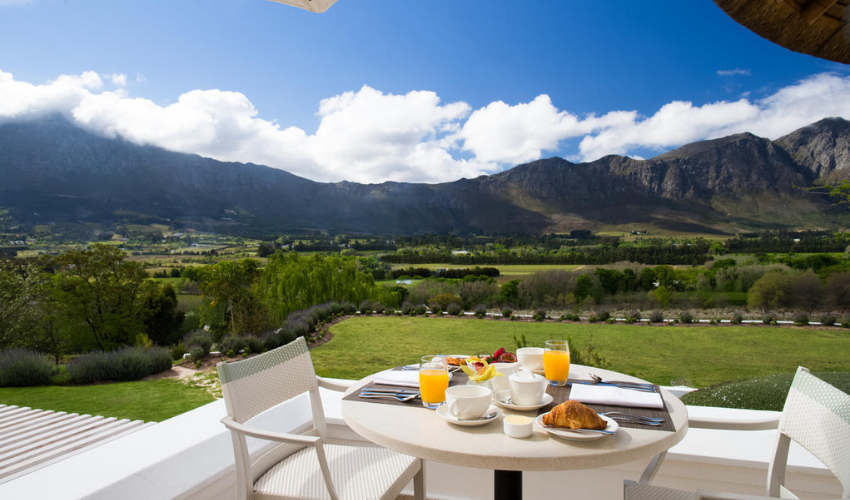 You haven't visited the world's most beautiful wine region if you've never been to Cape Town. Plus there's coffee in Kenya, tea in Rwanda, and unique game and farm to fork to try throughout the continent.
CONSIDER: Cape Town has a great food scene, and the unique sundowners overlooking the beautiful coasts pairs nicely with the unique food you'll soon disccover on safari. And spending a few days in its Winelands is a must!
BEACH & OVERWATER BUNGLOWS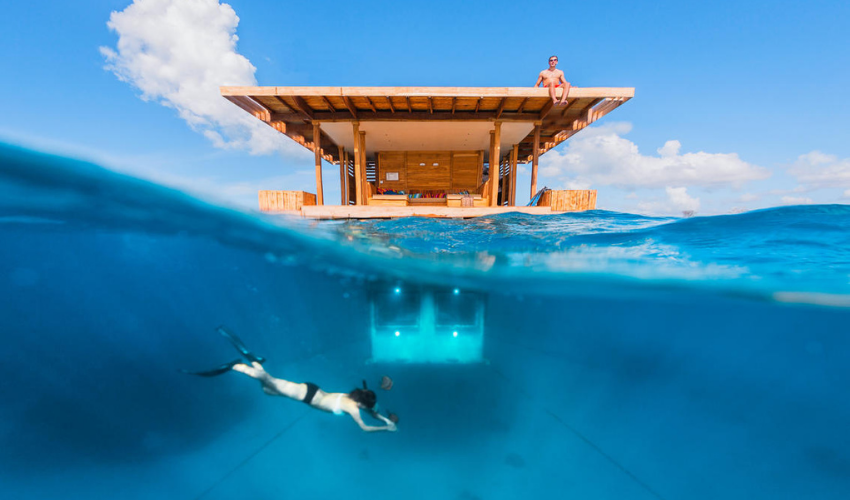 Dreaming of a beachside escape? Africa's islands and beaches are uncrowded and untouched making it the perfect place for families and couples to explore. Seychelles also has unique over and underwater bungalows.
CONSIDER: Add Mozambique to a South Africa safari or Zanzibar to an East African adventure.
FOLLOW IN THE FOOTSTEPS OF THE GREAT EXPLORERS
Discover Hemingway's East Africa, go on Nelson Mandela's journey to freedom tour in South Africa, and learn about Dian Fossey while trekking for gorillas in Rwanda.
CONSIDER: Combine East or South Africa safari with a gorilla trek in Rwanda or enjoy the gorillas and Big Five in one country.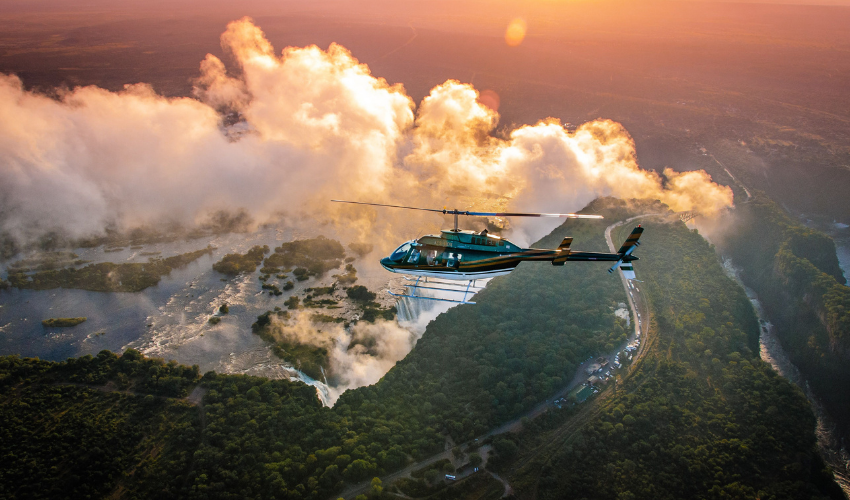 PLAN A SAFARI
Call 1-800-421-8907 or fill out our questionnaire and submit it to a specialist to plan a trip.