Travel with Purpose
Africa is a life-changing experience and the people you meet in Africa will inspire you. To meet some of these inspirational people, consider these experiences that feature African women who are leaving an indelible mark on their communities and the people who visit.
The Awe-inspiring Women of Kenya
While Kenya is famous for the Great Migration, its black and white rhino conservation efforts, and the jumping Maasai warriors of the Maasai Mara, the women of Kenya should also be a star attraction.
Beyond being awed by the majesty of the country's wildlife, guests on our Captivating Kenya journey will meet women keepers like head keeper Dorothy Sasha Lowuekuduk.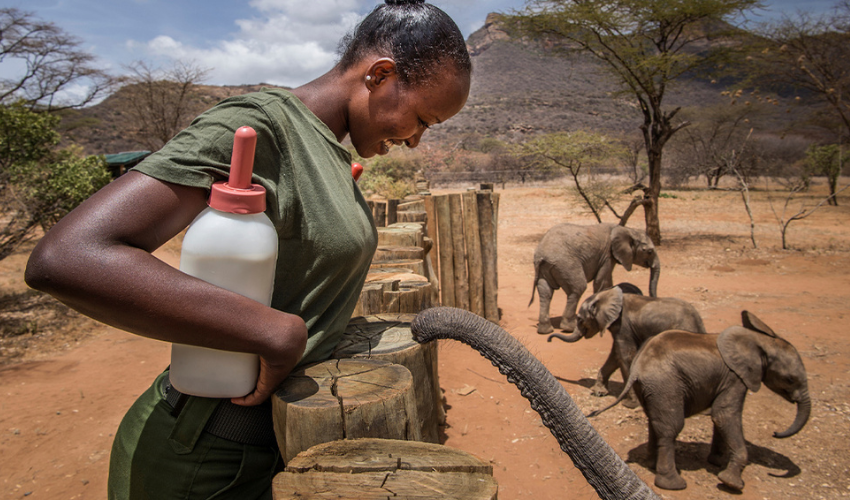 Namunyak is home to the first community owned elephant orphanage in Africa, Namunyak Wildlife Conservancy's Reteti Elephant Sanctuary. When our guests visit Reteti, they experience a behind the scenes look at the Sanctuary and get to meet the women from the Samburu tribe who care for these elephants.
One such woman, Dorothy, is the lead elephant keeper (how cool is that job title!). Dorothy earned a role traditionally reserved for men. That's because the elephants responded to her in a different way. Their hides may be tough, but elephants are sensitive creatures with strong matriarchal bonds. They intuitively sensed something about her and she grew into a leadership role, showing her community that women could do other jobs beyond stereotypical roles—and do them well.
Now she, along with other women, are making a difference in the lives of these orphaned elephants and are a living example of how gender equality in the workplace empowers not just women in her community but in her country and the continent.
Discover What's Possible in Rwanda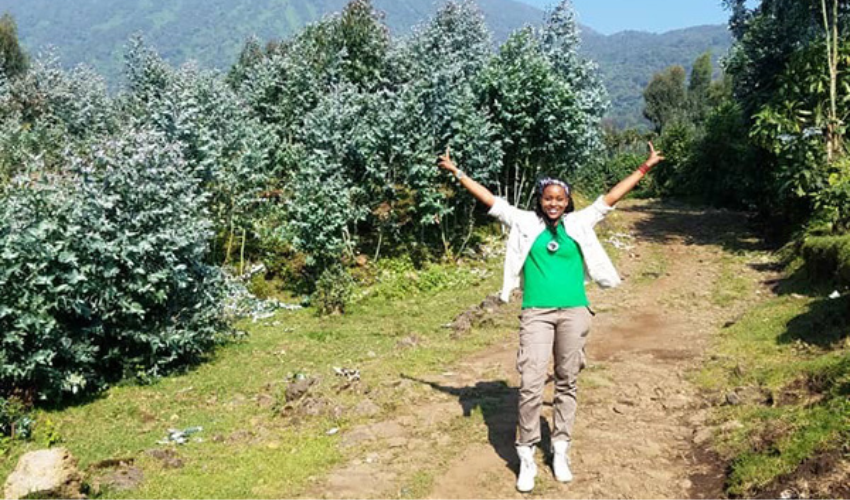 The draw for visitors far and wide to Rwanda is the country's endangered mountain gorillas. On our Discover Rwanda adventure into "the land of a thousand hills," it's also about the wonderful people, like Dalida Waldah who survived the Rwandan genocide as an eight-year-old and who now lives her dream as a safari driver and guide.
In the vibrant and beautiful capital city Kigali, guests are awed as much by its pristine streets and community clean ups (which also take place throughout the country), as it's art, music and fashion scene. The Kigali Genocide Museum offers a look back on the country's tragic past and a glimpse into how Rwanda moved forward in the aftermath to become an example for peace and reconciliation. It's a place where someone like Dalida could realize her dream of working in tourism.
At Magashi Camp in Akagera National Park overlooking scenic Lake Rwanyakazinga, Dalida loves sharing that Rwanda may be a small country, it's got a lot to offer, including how change is possible. While she and her parents survived the genocide, they were left—along with the rest of the country—with uncertainty. "When the country was destroyed, our people were destroyed, and there was no hope. If you come to Rwanda, of course you'll get the history and the emotional side of our story, but you'll also see how change is possible," she said. "I went through the process of rebuilding the country up until now and I can see the effort that each person has made to rebuild this country, because each person made it happen. I think that's reason enough for people to visit Rwanda because it's something quite amazing."
And Dalida loves showing guests the glories of her country: the mountains of Volcanoes National Park, and of course the country's star attraction – the endangered mountain gorilla, the variety of chimpanzees, bird species, flora and fauna, even the luxury One&Only lodges where you can rest after a day of sightseeing. Yet, it's her message that without love we cannot get anywhere that might resonate the most. "If we have love, life will be easier for everyone. Love means everything for me."
Girls Getaway with a Purpose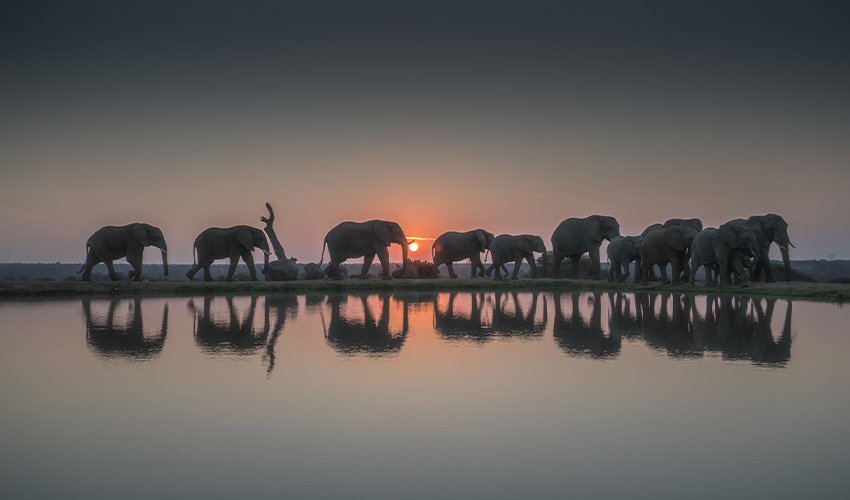 Women looking to travel with their besties and seeking an up-close look at conservation, while enjoying a world class city should consider our South Africa Regal Retreat. There's nothing like girl bonding at a safari lodge created by a visionary woman.
Jabulani, a family-owned and managed luxury safari lodge in the Kapama Private Game Reserve is owned and operated by Adine Roode. Most women learn how to approach life through their mothers, Roode's left an ever-lasting impression by showing her daughter the value of caring for other living creatures. In fact, Jabulani is named after a four-month-old elephant calf who was discovered injured, abandoned and stuck in the mud of a silt dam. Today, Roode is the driving force behind the first dedicated elephant orphanage in South Africa, where guests can experience her passion for pachyderms and other wildlife.
Needless to say, the camp's most notable offering is the daily elephant interaction with its resident rescued herd of African elephants, but you'll also fall for the wildlife awaiting you on safari game drives in the Big Five Kapama Private Reserve. Her award as the Relais & Châteaux Women of the Year 2019 is well deserved.
It's not just the award-winning game drives that will capture hearts on this trip. Urban delights include discovering Cape Town's scenic beauty on private guided tours, including its infamous penguins frolicking at Boulder's Beach along the Cape Peninsula, and a food and wine pairing lunch in the breathtaking Franschhoek valley which turns out award-winning delights.
TAKE THE NEXT STEP
Call 1-800-421-8907 or fill out our questionnaire and submit it to a specialist to plan a trip.