Connecting Our African Roots: How Travel Bridges the Past, Present and Future
August 26th, 2020, by Chelsea Todaro
The human connection is the heart of our existence and travel is what creates a bridge for people to learn about their culture's past and come together to secure a future for generations.
As we focus on the past, present and future this month with The Travel Corporation (TTC), we reflect on how our humble beginnings 100 years ago in Africa ties us to helping the people, planet and wildlife for the future—by making travel matter. While we continue to focus on travelers' well-being in the present, making travel matter is a role we can all play in helping communities around the world recover and rebuild from the impact of this pandemic.
Africa defines the beginning of humanity, and at African Travel, Inc. we strive to authentically connect travelers to the heart of the continent by bringing Africa to life in a meaningful way. Our African roots and unmatched expertise for over 40 years allow guests to leave a lasting footprint at the destinations they visit, as well as having an incredible safari experience.
In partnership with the TreadRight Foundation, African Travel supports various projects across Africa that preserves surrounding wildlife and cultures that travelers encounter on safari. By living in the present moment, our guests will learn about the destination's past and what they can do to help its future.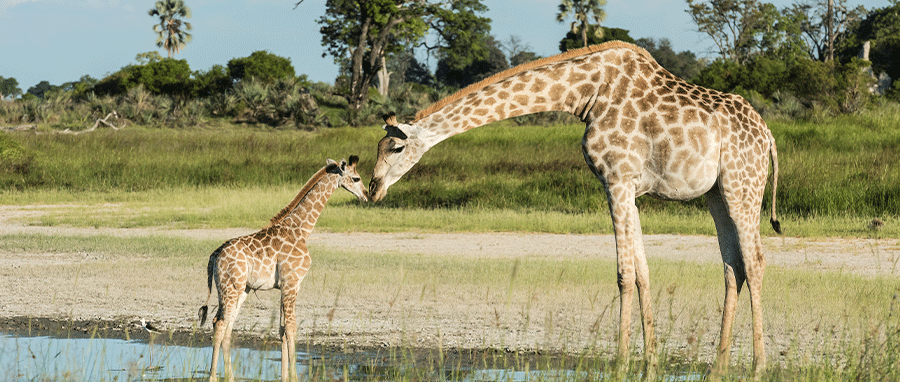 Connecting with Wildlife and Their Surroundings
On safari our guests are introduced to the importance of wildlife conservation and how we work with local communities to ensure that African wildlife is protected. On our Captivating Kenya safari, guests explore Kenya's oldest national park in search of endangered black and white rhino and spend time at the Namunyak Wildlife Conservancy with a behind the scenes experience at the Reteti Elephant Sanctuary. This sanctuary is Kenya's first community owned and managed elephant orphanage.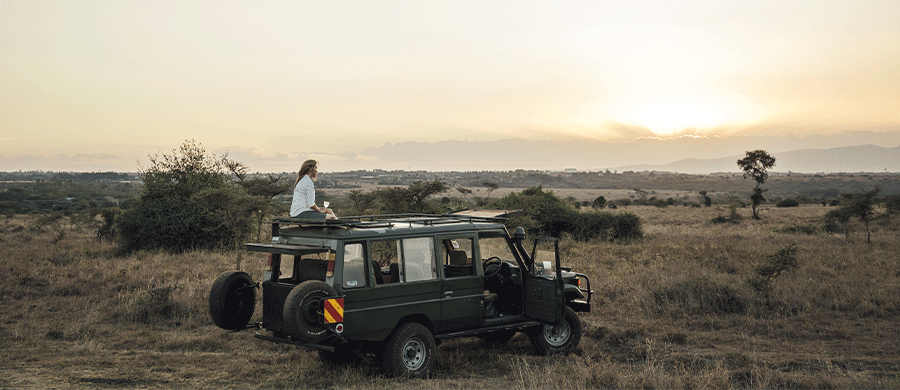 On South Africa's Natural Wonders, travelers explore the wildlife abundant Shamwari Game Reserve, one of the largest private conservation initiatives in Southern Africa, and home to the coveted Big Five. Dedicated to nature conservation, Shamwari strives to educate and promote wildlife awareness. In between safari drives, guests can visit the Wildlife Rehabilitation Centre and the Born Free Big Cat Sanctuaries. They'll also connect with rhino, elephant, lion, buffalo and leopards at Grootbos Private Nature Reserve, which is committed to transforming communities and conserving the environment through the creation of sustainable livelihoods.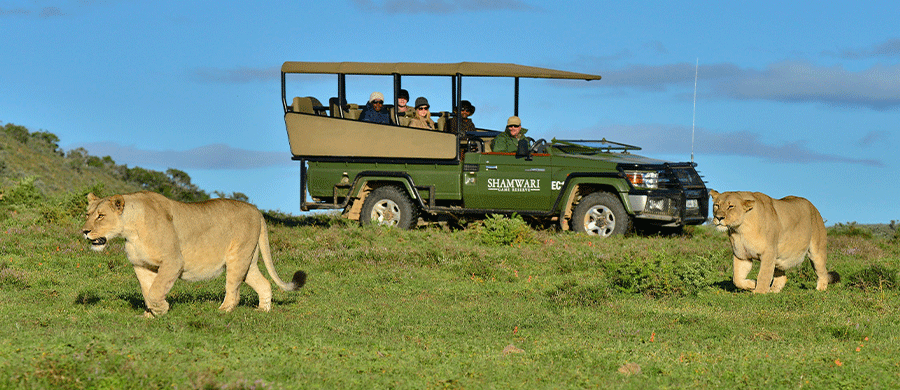 Living and Learning with Ancient Cultures
While wildlife is a big part of a safari, there's also ancient cultures to explore. Africa has the most diverse cultures in the world that we strive to maintain and preserve. This first starts with teaching travelers about them first-hand. Connecting with local communities is what makes our safaris authentic and life changing. In Kenya, guests can experience the singing wells tradition of the Samburu tribe during the dry season when their warriors chant while collecting water for their livestock, and while in Tanzania on our Discover the Wonders of Tanzania safari, they'll experience a visit to the Maasai of Ololosokwan to interact with this unique tribe, who are always enthusiastic to share their cultural beliefs.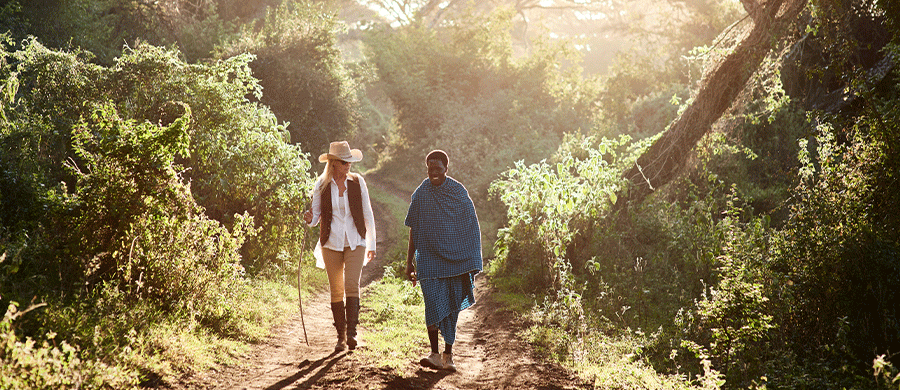 As guests venture to North Africa, we offer an empowering journey to Jordan where they can learn about the country's ancient and modern traditions with locals. They'll follow in the footsteps of influential storytellers by meeting the women of the Iraq Al Amir Women's Cooperative which aims to help local women as they preserve local heritage. Guests will learn how these women make a variety of heritage products to sustain a living—such as creating soap from Olive Oil and greeting cards from recycled paper. After gaining more insight into their culture, guests will join for a meal specially prepared by these local women.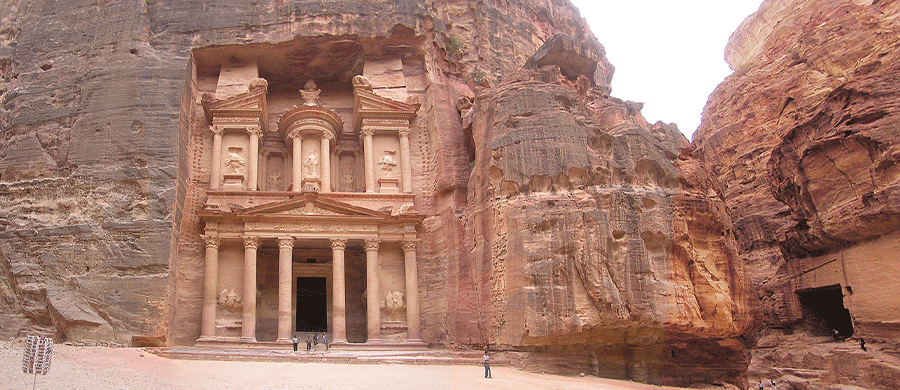 As part of TTC, we work closely with our Red Carnation Hotel properties in South Africa, which have made a grass-roots effort to source employees from local African communities. The Twelve Apostles Hotel & Spa in Cape Town, The Oyster Box in Durban and Bushman's Kloof Wildness Reserve in the Cederberg all support the local communities and strive to bring the heart and soul of these cultures into their properties through using artwork décor from local artists and employing and teaching locals the field of hospitality. Bushman's Kloof works aimlessly to preserve more than 130 cave sites painted by the indigenous San people to ensure that these expressive murals will tell the story of the land's original inhabitants for generations to come. Their preservation efforts have helped the Rock Art earn distinction as a Grade 1 South African National Heritage Site.
Guests can visit Red Carnation's exceptional, award-winning properties on our South African Tapestry safari, where they'll explore a rich tapestry of landscapes in South Africa-- from rugged seascapes, centuries old vineyards, 10,000 year old rock art sites to pristine wildlife reserve.
Preserving the Planet with Eco-Friendly Lodging
An important part of our future is to tread lightly on the environment to save our previous ecosystems, and sustainable lodging plays a big role in this.
Travelers help support planet conservation through our carefully curated and luxurious accommodations. Set to open in October 2020, guests can experience Xigera lodge on our new Platinum Botswana safari. Xigera is set in the heart of the Okovango Delta where guests can experience the bush in ultra-luxury and exclusive, unrivaled flexibility with no set times and no itineraries. One of Red Carnation's most innovative properties, Xigera is dedicated to guarding the precious ecosystem that belongs to Botswana and to empower local communities, alongside environmentally conscious hospitality. With 105 exceptional staff attending to 24 guests, the lodge is 100% solar powered, with villas designed to camouflage among nature.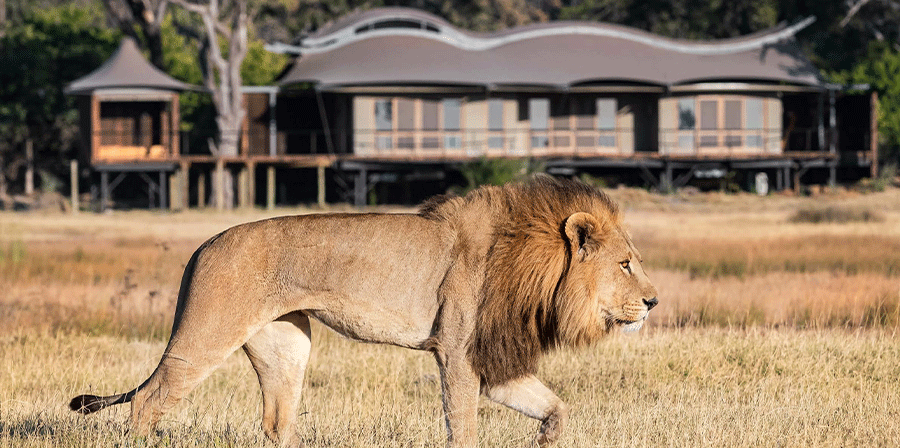 At the end of the day, the way people travel and choose to connect to cultures may differ but coming together to create a sustainable future remains a constant in our daily lives. Our past story defines our future, and while the present moment is very much in limbo, our past is strong, and our future is exciting.