Earth Day 2023
April 22nd, 2023, by Jonathan Brannan
TreadRight Announces Newest Project Partner Trees for Life and Supporting its Wild Pine Project on Earth Day
Travelers can visit the world's first rewilding centre in the Scottish Highlands for communities to thrive and wildlife to flourish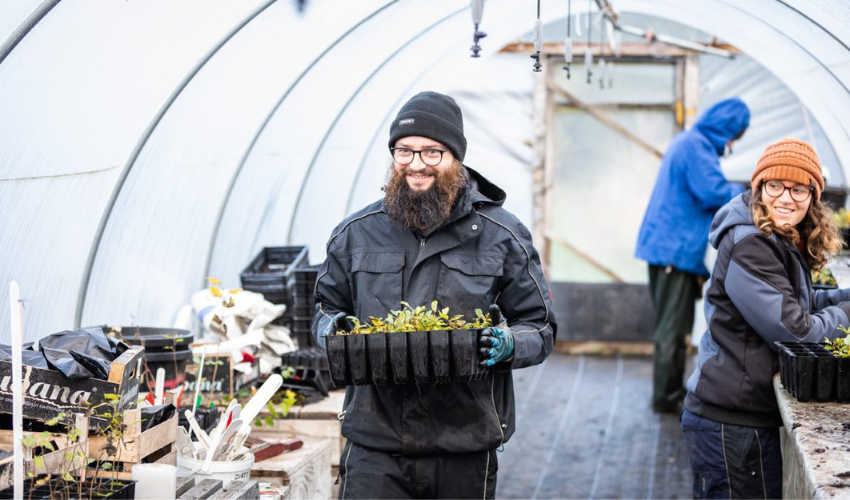 This Earth Day, the TreadRight Foundation, a joint initiative between African Travel and our The Travel Corporation (TTC) family of brands, announces its newest project partner, Scotland-based Trees for Life and support for its Wild Pine project. The rewilding project is restoring Scotland's globally important Caledonian Forest and its unique wildlife. It is the first project TreadRight has announced since shifting focus to supporting nature-based solutions (NbS) in support of its three pillars of Planet, People and Wildlife.
TreadRight is The Travel Corporation's philanthropic arm, a global travel provider whose mission is to MAKE TRAVEL MATTER® for both its guests and the destinations and communities it visits with its family of 40 award-winning brands, including Trafalgar, Insight Vacations, Contiki, Uniworld, Highland Explorer Tours, HAGGiS Adventures and Red Carnation Hotels. In 2022, TTC became the first tour operator with validated near-term, long-term, and net zero targets. In support of these targets TTC also announced an internal Carbon Fund to invest in its net zero transition, in concert with TreadRight's prioritization of nature-based solutions.
"This Earth Day's theme is 'invest in our planet' and TreadRight is pleased to partner with Trees for Life, a strong nature-based solutions charity working to tackle the overlapping nature and climate emergencies and create a cascade of benefits for people," says Shannon Guihan, The Travel Corporation's Chief Sustainability Officer and Head of The TreadRight Foundation. "NbS include the conservation and restoration of natural ecosystems, and improved land management to either reduce carbon emissions or to store carbon in the planet," she adds.
Trees For Life is dedicated to rewilding the Scottish Highlands. According to the charity, thousands of years ago wild pinewoods covered an estimated one million hectares of Scotland – but today only about 2% of this life-supporting habitat remains, broken into small and isolated fragments, many under threat and in poor condition.
With the support of thousands of volunteers from around the world, Trees for Life – which celebrates its 30th anniversary this year – is saving this magical forest habitat and its wildlife from being lost forever, while creating social and economic benefits for local communities.
Rewilding is an effective means to protect and restore sustainable biodiversity, natural landscapes, and wildlife while removing carbon emissions from the atmosphere. Alongside prioritizing the reduction of carbon emissions, supporting nature-based solutions which remove and store emissions already in the atmosphere is an integral component in the global journey towards net zero, which is the critical goal post to avoid a climate disaster according to the latest climate science.
Trees for Life is TreadRight's third nature-based solution partner, in addition to US-based GreenWave and Project Vesta, both marine-based initiatives. Learn more about TreadRight's nature-based solutions here.
Rewild Africa
At African Travel, Earth Day doesn't just come around once a year. Every journey features a MAKE TRAVEL MATTER® Experience that connects travelers with the places, wildlife and people where their dollars have the greatest impact. There are several opportunities to help rewild Africa.
Lion Tracking and Tree Planting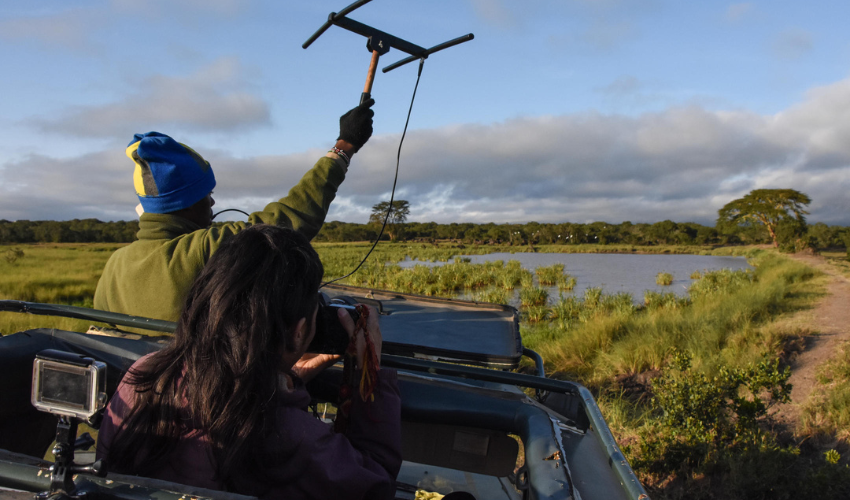 Experience the thrill of a lifetime at Ol Pejeta Conservancy - home to one of the highest predator densities in Kenya. Guests on our Magical Kenya safari have the unique opportunity to contribute to lion conservation by joining a lion tracking experience and witness these magnificent apex predators up close. As you help track the lions, you'll gather vital data about each pride member, contributing to finding solutions to the challenges facing Laikipia's lions and making a real impact on conservation efforts.
But that's not all - at the end of your adventure, you'll have the chance to plant a tree and leave your own positive impact on this important ecosystem. By connecting with nature and contributing to conservation efforts, you'll leave Ol Pejeta with memories that will last a lifetime. Don't miss out on this incredible opportunity to participate in one of the most exciting wildlife experiences on earth.
Reforesting Rwanda's Rainforests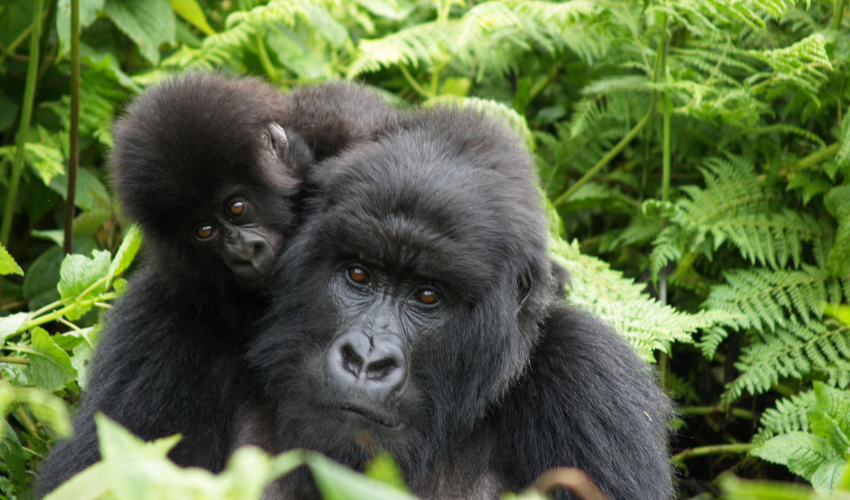 Explore the magnificent 'Land of a Thousand Hills' on our Ultimate Tanzania & Rwanda itinerary and immerse yourself in the splendor of the rainforest and contribute to the forestry efforts that are critical to the survival of Rwanda's endangered mountain gorillas during your stay at Kwitonda Lodge. A great place to start is the Akarabo, meaning 'little flower' in Kinyarwanda, the on-site nursery. This unique conservation project is of vital importance, as the historic deforestation of the area has led to a dramatic loss of habitat, placing numerous endemic species found only in this region at an increased risk of extinction. The project creates a critical buffer zone between the neighboring the Volcanoes National Park, the natural habitat of Rwanda's endangered mountain gorillas and many other unique forest animals, and agricultural land.
If you're curious to discover even more about our MAKE TRAVEL MATTER® Experiences in Africa, we've compiled a selection here for you to peruse. Explore and be inspired by the meaningful impact you can make during your travels with us.