The Unsung Heroes
March 8th, 2023, by Lucille Sive
INTERNATIONAL WOMEN'S DAY 2023
There are two kinds of heroes. Heroes who shine in the face of great adversity, who perform an amazing feat in a difficult situation. And the unsung heroes who live among us, who do their work unceremoniously, unnoticed by many of us, but who make a difference in the lives of others.
March 8th is International Women's Day, and we are recognizing some African women who inspire us. These are the unsung heroes, the ladies behind the scenes who make everything work. The apparent magical force at the centre of the action, who keep things spinning in a powerful orbit. These are the women that go that extra mile, that put their heart and soul into whatever they do.
Gift Khoza is the Head Chef at Sabi Sabi Selati Camp
Gift Khoza obtained her Level 1 in Cookery before starting in the kitchens at various private reserves in the greater Sabi Sand Reserve. During this time Gift obtained further expertise and certification. Before joining Sabi Sabi, Chef Gift worked as Head Chef at numerous lodges, and in September 2011 joined the team at Selati Camp as Executive Chef. Her love for her craft is evident in the love she executes and the team she manages. She loves creating exciting soup recipes and if there was one food item, she would eat every day it would be chicken.
Chef Gift is extremely proud of the fact that she is the first female Head Chef at Sabi Sabi. Selati Camp menus are inspired by the fact that Gift really enjoys cooking for people and wants to make guests feel at home by ensuring that the food they receive is homey and comfortable.
Gift advises other women to be strong and persevere. Confidence is very important. It takes a lot of hard work and dedication, and they should not give up.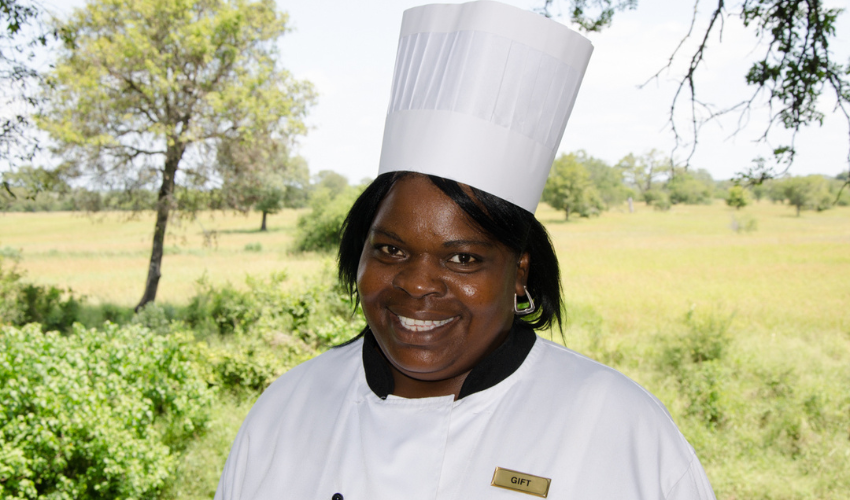 Sindile Mhlodi is a Safari Guide at Sabi Sabi Bush Lodge
She goes by the name Sindi and comes from Kanyamazane, Mpumalanga, South Africa. Sindi has been in the hospitality industry for more than 10 years – 3 of those years as a Guide.
Her passion is the environment. She tells us that her entire childhood was spent surrounded by animals. She has fond memories of the Cuckoos and the Black Crowned Tchagra (which remind her of her late father), and the smell of flowering Silver Cluster Leaf trees all the way from her preschool years.
Her favorite animal is the Spotted Hyena – they are incredible animals and are sadly given less credit. Meeting new people inspires her to travel vicariously through the stories they share of their experiences and culture.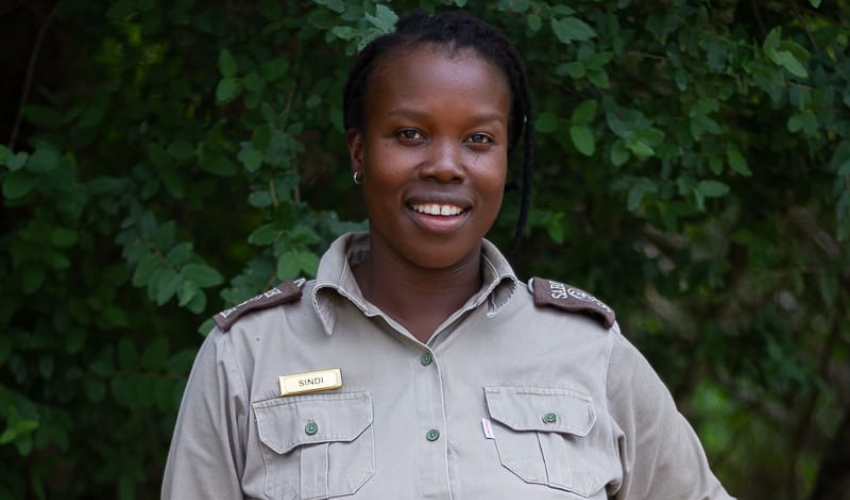 "Being a female in this male dominated industry can be very intimidating. But what makes it interesting is that it makes you become a stronger version of yourself." Sindi says "Luckily here at Sabi Sabi everyone is treated with the same respect and given the same opportunities. And having a good teammate (tracker) means you have An extra pair of muscles! I love what I do and feel blessed to be able to do it every day and get rewarded. I'm the first in my family and I hope to inspire others into becoming one with Nature!"
I am my ancestors' wildest dreams!
Kinty Tshuketana - Assistant Lodge Manager – Kapama River Lodge
Kinty is the proud mom of 2 beautiful boys. She began her Kapama journey in 2011 when she took up the position of assistant spa manager. A month later she found herself as spa manager where she embraced her role for over 5 years. After taking a year off to travel the world, yet always knowing she would return to Kapama as it was her home and happy place, she returned to Kapama River Lodge in 2017 and stepped into the position of Assistant Lodge manager. River Lodge is a predominantly women led Lodge with most departments being headed up by incredible, dynamic, fantastic women like Kinty.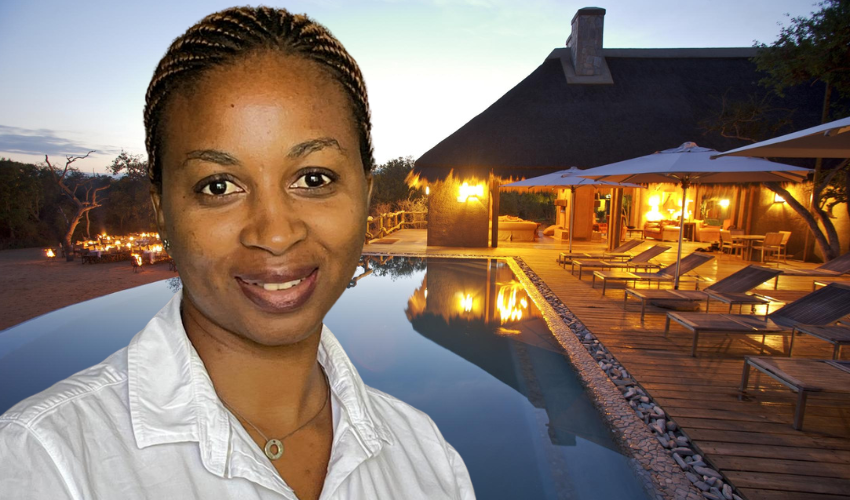 "I am proud that I am empowered to take on the demanding role of managing such a large lodge in the Kapama portfolio. Since working at Kapama I have grown a lot in my understanding of nature, sustainability, and conservation as well as how to run a demanding, professional, and profitable business. I hope I am an inspiration and role model to other women looking to enter the industry and follow in my footsteps".
Liezel Holmes – Safari Manager at Kapama Private Game Reserve
Liezel is highly respected and very well known in the guiding community as she has been in the safari industry for over 20 years. She has spent the past 19 years at Kapama. Promoted to safari manager in 2018, Liezel manages a team of over 100 field guides and assistant field guides across the 4 Kapama Lodges.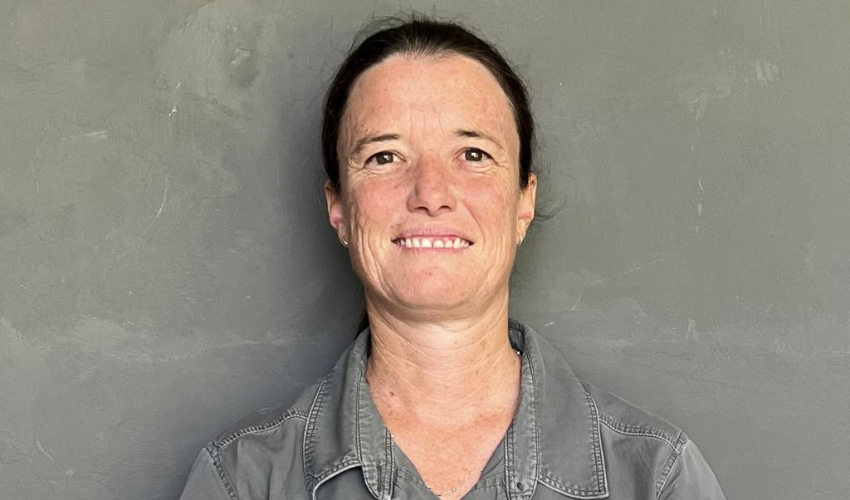 Tinswalo Manyike – Waitress at Kapama
Tinswalo Manyike grew up in Bushbuck Ridge, Acornhoek, one of the neighboring communities of Kapama. As a schoolgirl attending high school, she would often see and hear about Kapama Private Game Reserve and the projects and community projects that they are involved with and longed to one day work for the Kapama Reserve. Fast forward to 2016, when her dream became a reality. Tinswalo applied for a job vacancy as a housekeeper at Kapama River Lodge and got the position. Her hard work, and positivity saw her move up the ranks and in 2019 she was promoted to waitress in the food and beverage team at River Lodge. When asked what she enjoys most about the FNB side of hospitality - "there is a lot to learn, I enjoy seeing and talking to guests from all around the world sharing my culture with them and learning more about their country, language and culture". She added, "I am glad that the young girls in my community can see with hard work you can achieve your goals. I like being a role model to other girls. With the career path that Kapama has set out, I can one day see myself moving to front of house, and even becoming a supervisor."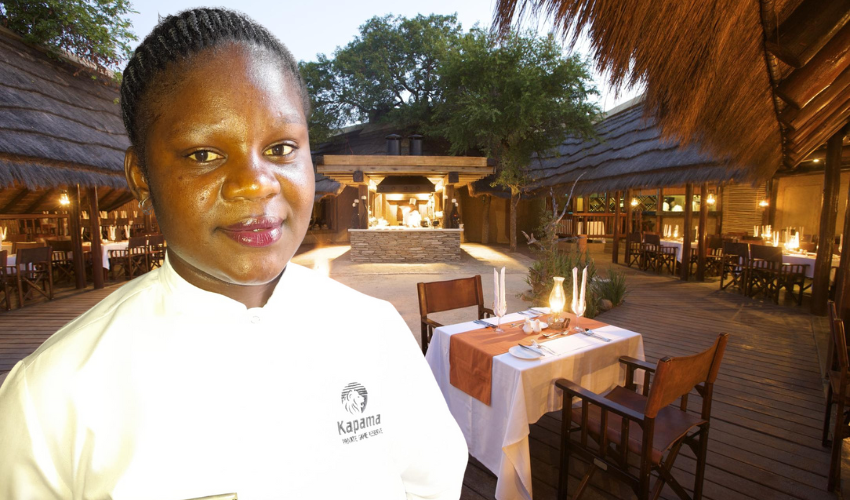 Agnes Elisa Mushi – Owner of a curio and craft group based in Arusha
Agnes is a single parent, with six dependents, all of whom are students. Through her business, she manages to pay her rent, tuition, taxes and buy food and clothing for her family.
In 2019, I met and became fast friends with the incredible Agnes in a Maasai market in Tanzania. Agnes sells beaded coasters and bracelets which are made by a group of women who live in an isolated area of the Mkonoo-Terrat Villages outside of Arusha Town. She has established a 20-member group of women who participate in sewing, hand crafts as well as agriculture and animal husbandry.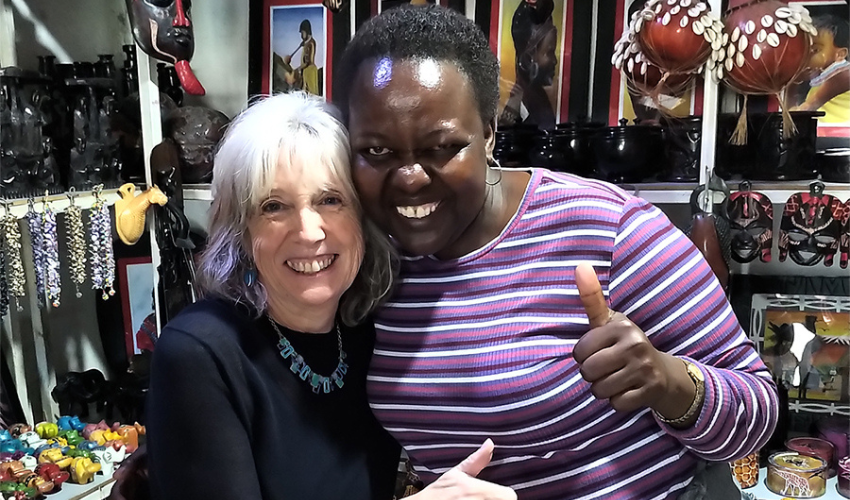 We purchase their beadwork as gifts for our guests. It helps these women enormously, as they are mostly single mothers and widows who can work from home while taking care of their families.
Sylvia Zulu-Mwelwa - Camp Manager
Sylvia runs a well-oiled machine at Thorntree River Lodge that operates smoothly, even when she's away doing the rounds at local community projects in Maunga village. Most guests rave about the quality service at Thorntree River Lodge and it's all thanks to Sylvia's management skills and dedicated team .
"Even though the safari industry is male-dominated, ladies, do not let what people think of you determine where you end up. From Liberia's Ellen Johnson Sirleaf, Africa's first female president, to Kenyan conservation crusader Wangari Maathai, the continent has had no shortage of dynamic women leaders. Always believe in yourself and take pride in what you do. Never underestimate the power you have as a woman to do incredible things."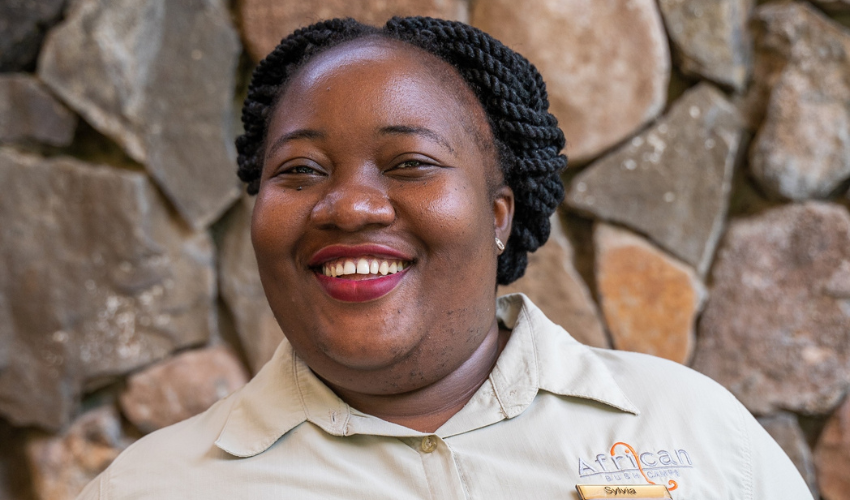 Claudia Musonda – Kid's Guide at Thorntree River Lodge
Claudia first began her training at Livingstone Business and Engineering of Social Sciences for six months and graduated with a certificate. With a passion for adventure and nature, Claudia enrolled at African Bush Camps as a trainee guide and is now a Child Specialist Guides for the Ngwana Club program, at Thorntree River Lodge.
As a Child Specialist Guide Claudia offers practical and educational activities for the kids and expeditions that will delight every generation. Claudia tailors her safaris to families for the duration of their stay, taking into consideration the age of the children and any special interests or requests, promoting a philosophy that embraces families in the wild.
"Do not limit yourself as a woman, knowledge and self-confidence outweigh obstacles you may find along the way to success. Always have a positive mind."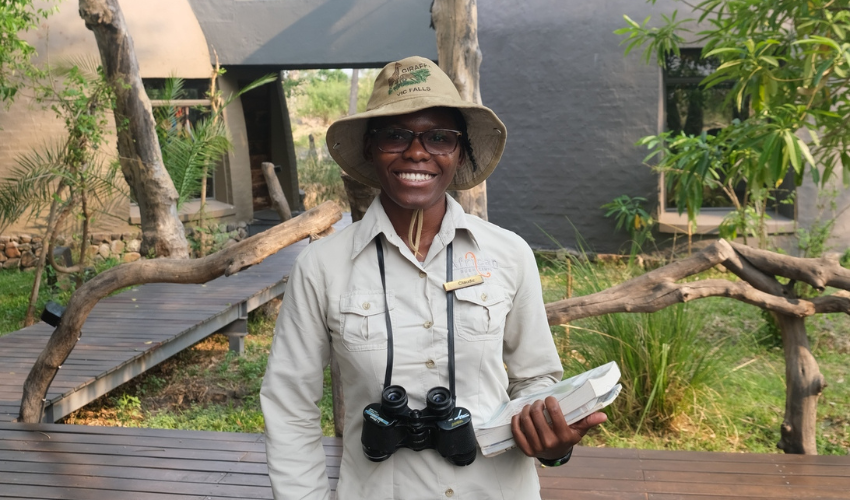 The leadership, strength, love, and courage of these women that we have featured is an achievement that empowers today's generation. These are remarkable women who have found a way to make a difference and encourage others to do the same.
"There is no limit to what we, as women, can accomplish" – Michelle Obama