Why Africa is the Perfect Choice for the 'GOAT'
February 10th, 2022, by Jonathan Brannan
Expedia named 2022 the year of the GOAT or "Greatest of All Trips" and there is no bigger bucket list trip than an African safari.
"Africa, with its wide-open spaces and wildlife, has moved to the top of many people's bucket list this year," said Sherwin Banda, president of African Travel, Inc. "Travelers want to make up for lost time. They want to get out, see, hear and feel Africa and share epic travel experiences with friends and family once again."
For the greatest safari, here are five different ways to go big while exploring some of Africa's natural wonders.
THE GREAT MIGRATION THIS SUMMER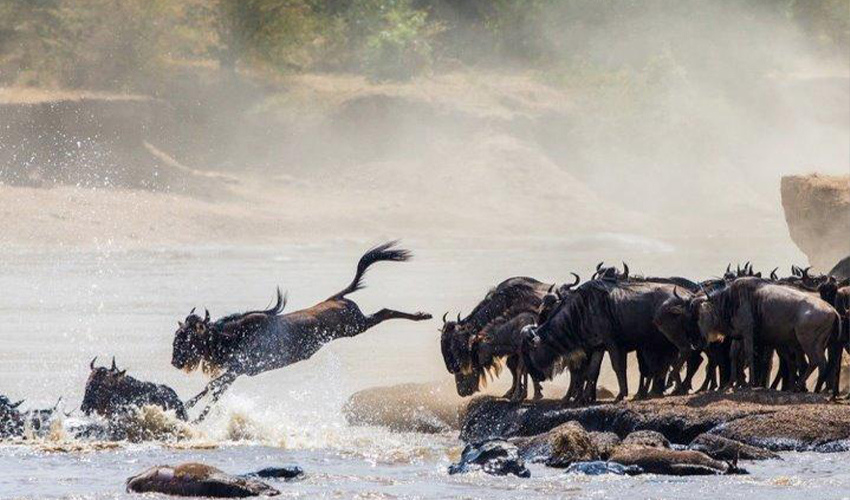 One of the greatest wildlife spectacles is the Great Migration and space is filling up fast this summer. Consider flying to the northern edge of the Serengeti for a less crowded view of the migration on our Discover the Wonders of Tanzania. Nestled in a private game reserve, TAASA Lodge allows you to delve deeper into communities that are practically untouched by tourism and have more intimate experiences on day and night game drives.
The journey also features a new and unique experience in Tanzania, canoeing in a more secluded area of Tarangire National Park.
For those traveling alone or looking for great value, another option is staying at the African inspired lodges and camps on our Tanzania Explorer small group departure.
FOREST TREKS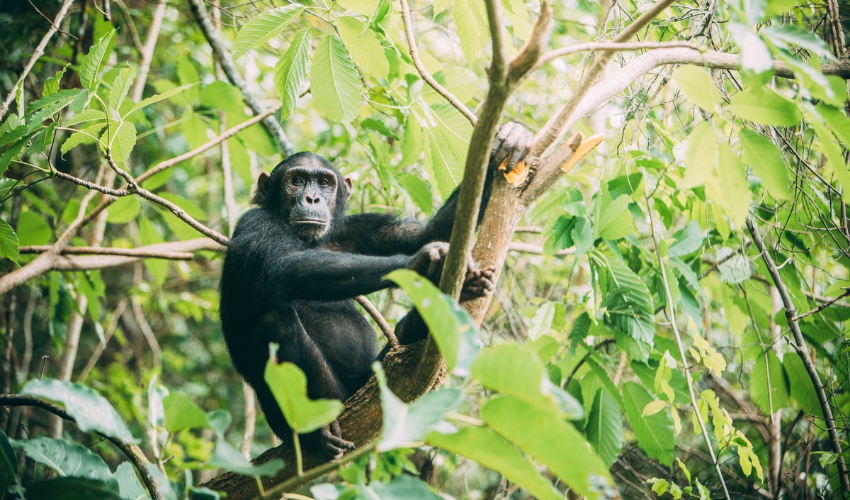 While Africa is famous for its savannas and deserts, its forests are equally spectacular and contain the most unique wildlife trekking experiences. Some of the world's largest tropical rainforests are found in Africa.
For the greatest diversity of forest treks, primates and landscapes, we recommend our Discover Rwanda journey. Visit Africa's oldest rainforest, Nyungwe National Park and view the chimpanzees. In the Afro-alpine forests of Volcanoes National Park trek to see the playful antics of the Golden Monkeys or the social behaviors of one of the 12 habituated gorilla groups.
You'll feel like an explorer at Uganda's Bwindi Eco Lodge with an expert guide leading you along jungle trails. After a long day, enjoy a Gorillini Cocktail at The Bwindi Bar which trains disadvantaged local youth in hospitality. To see chimpanzees in playful action, trek to Kibale Forest National Park on our Pearl of Africa, which is a sanctuary to 13 different primate species.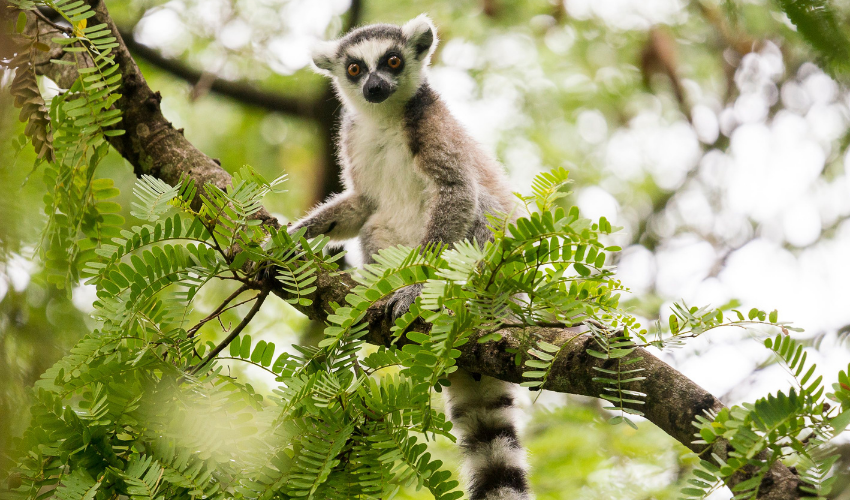 Another hidden forest gem, and favorite wellness spot for disconnecting, is Greystoke Mahale Camp in Tanzania. A remote lodge on the shores of Lake Tanganyika, the camp boasts a beach castaway African-style ambiance where you can spend time on the water or hike up the mountain to a thriving population of chimpanzees.
For travelers looking for something wilder and more remote, consider trekking the wild forests of Magical Madagascar. The country holds 5% of the world's wildlife and vegetation and is known as the "8th continent" for its biodiversity. Learn about the dozen lemurs in Madagascar's Rainforest Corridor, explore the Sacred Gallery Forest, and go on exhilarating night walks in the Forest of Zenavo.
PRIVATE ISLAND EXPERIENCES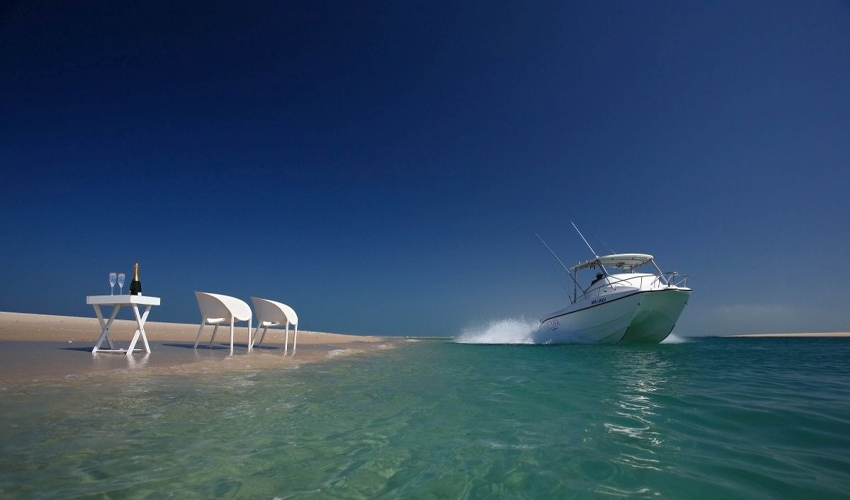 Africa's Indian Ocean islands are trending, and we love ending a safari on the beach. From a tiny, heart-shaped private island off the shores of Zanzibar to the granite-strewn coastline of the Seychelles, each tropical island boasts its own unique flavors, captivating landscapes and warm island hospitality.
Tanzania's exotic spice island, Zanzibar, also made TripAdvisor's list of 2022 top trending destinations thanks to the island's rich history, including the UNESCO World Heritage Stone Town old quarter. Clear warm waters and amazing coral reefs are rich with marine diversity, making it one of the world's top dive sites.
To get the most out of Zanzibar – go private. We specialize in private touring on the island and have arranged many private snorkeling and chartered boats recently. For a back to nature feel, consider the villas at Kilindi Zanzibar which combines barefoot luxury and your private butler and is featured in our Enchanting East Africa journey.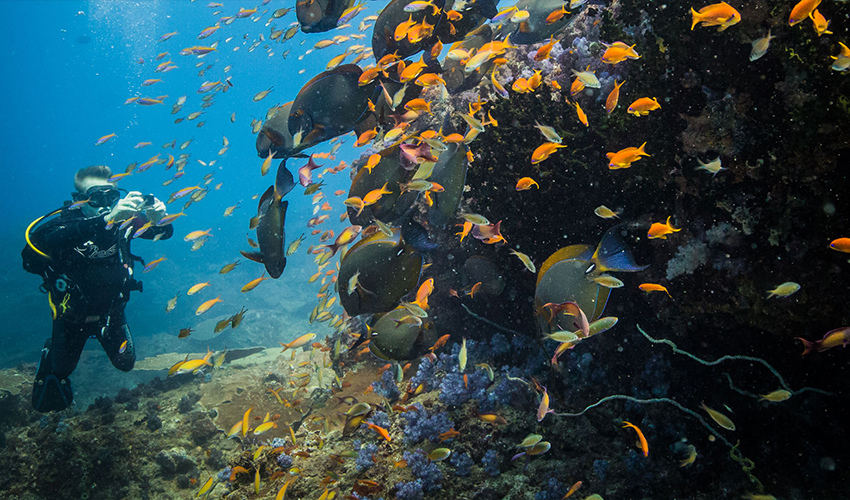 Mozambique, whose coastline extends from South Africa to Tanzania, has worked hard to protect its islands establishing Africa's largest marine zone. There is a new island to explore when the Banyan Tree Ilha Caldeira opens in December 2022. The private island is home to 20% of Mozambique's living coral.
For those looking for a truly romantic island escape, consider Azura Benguerra Island. The Eden-like beach retreat featured in our African Romance safari comes with a private sun deck, infinity pool and butler. If you reserve now, we will add the ultimate Azura Benguerra island hopping experience.
BUCKET LIST SOUTHERN AFRICA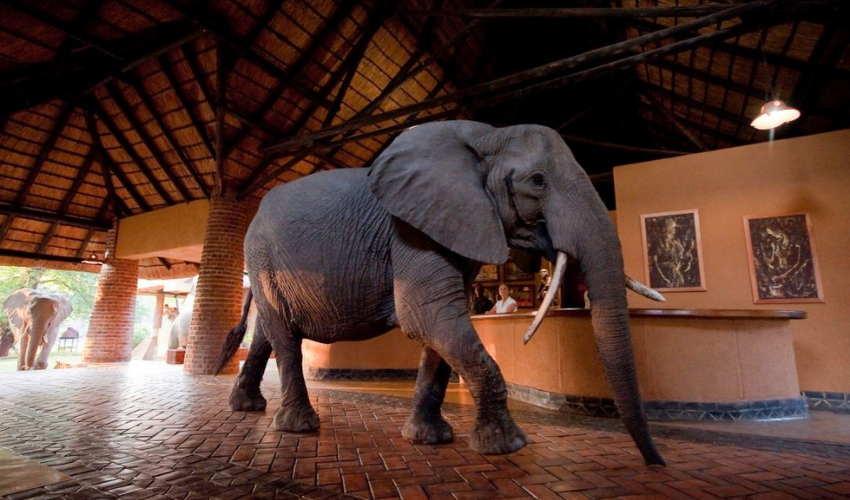 It's hard to nail down a Southern Africa bucket list. The region is home to the largest concentration of Africa's natural wonders.
Clocking in at twice the height of Niagara Falls, Victoria Falls is perhaps the most famous experience here. Traditionally known as 'the Smoke that Thunders,' Victoria Falls is often a perfect end-point to a Southern African safari. Known as Africa's Adventure Capital, see the falls on foot or from a helicopter, explore the Zambezi River in a canoe or luxury cruise, and swim in the mischievously named Devil's Pool.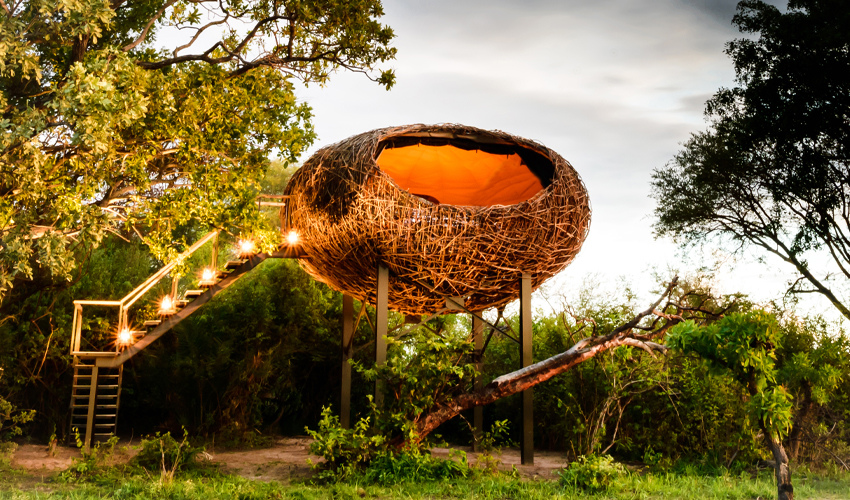 At least two days at the falls is recommended but we highly encourage guests to delve deeper into Zimbabwe or Zambia. For a truly wild adventure, our safari specialists often recommend several experiences in Zambia, from the hidden gem of Kafue National Park to the untamed wilderness experiences found in our Zambia Lions, Leopards and Tigerfish safari.
South Africa is easing restrictions with its exit from the Omicron wave, and airlines are increasing air access to the "Rainbow Nation," creating more opportunity to pair a South African safari with Victoria Falls.
BOTSWANA'S SECRET SEASONS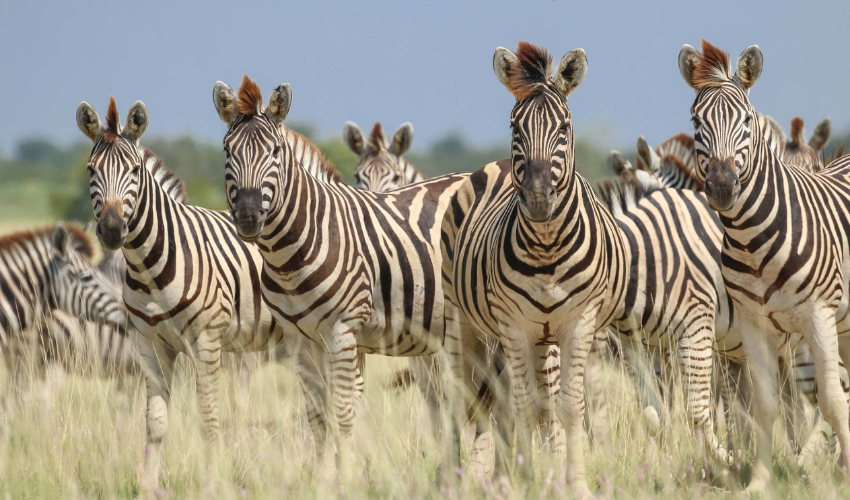 CNBC's latest travel trends article noted that travelers will spend more on bucket list experiences. For the most extravagant trip, consider our Platinum Botswana tour of the new and revamped camps in Botswana. Glass bottom mokoro rides at Xigera Safari Lodge, soaking in the copper tubs at Zarafa Camp, and going back in time while walking with the Kalahari bushmen and relaxing at the 40s style Jack's Camp.
It isn't just about the unique camps, but what you can see year-round on this journey. Consider Botswana's 'Green Season,' known as the safari aficionado's best kept secret. Between November to March, keen birdwatchers are in paradise with different migratory birds and photographers capture images of baby animals frolicking in lush grassland. The world's second largest migration of zebra and wildebeest also happen in the Makgadikgadi Pans.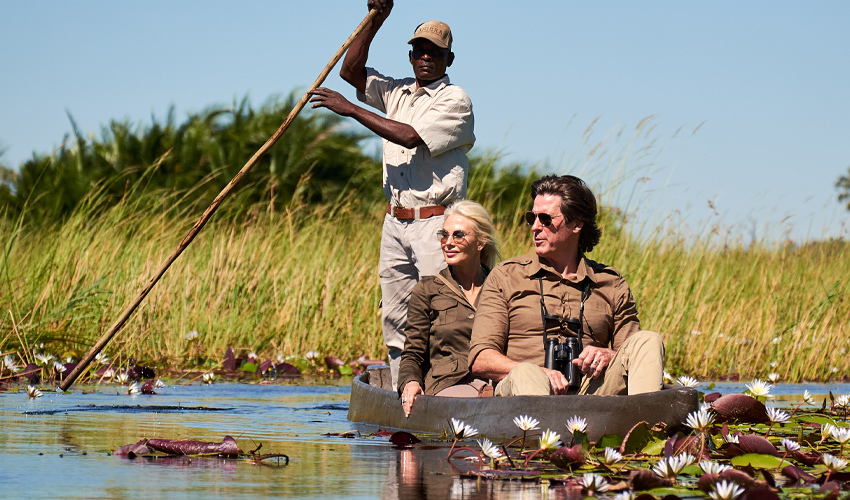 Come April to September, the floodwaters arrive from Angola to fill the Okavango Delta, making it the best time for mokoro and water safari activities. By contrast, the desert and salt pans are a shimmering whiteness and perfect for quad biking.
To book a 'GOAT' safari contact a safari specialist
at (800) 421-8907