African Travel Inc. Launches Curated Series of Romantic Safaris
January 31st, 2022, by Jonathan Brannan
Embrace Africa's wild romance with a collection of incredible safari experiences in Africa's hottest destinations
In celebration of the season of love, African Travel, Inc., an award-winning, luxury safari outfitter, has launched a Romance and Honeymoon safari series that curates the best safaris and experiences for weddings, anniversaries, honeymoons, and other romantic getaways.
"We have seen a 20% increase in requests for honeymoon and romantic safaris. Even during the pandemic romance hasn't died and we've hosted many clients on honeymoons to Kenya, South Africa, Tanzania and Botswana and organized small weddings," said Sherwin Banda, president of African Travel, Inc.
"Love is a celebration and Africa offers an endless list of romantic experiences," Banda continued. "Everyone's ideal romantic escape is different, and in celebrating 45 years in business, we know Africa like the back of our hand, compiling our favorite experiences, journeys, and tips to help customize the perfect safari."
The series featured at AfricanTravelInc.com includes unique experiences and safaris for a variety of guests from adventure enthusiasts to couples who need a balance of beach, bush and city. Advisors can also access a customizable brochure to share with clients.
HOTTEST DESTINATIONS FOR 2022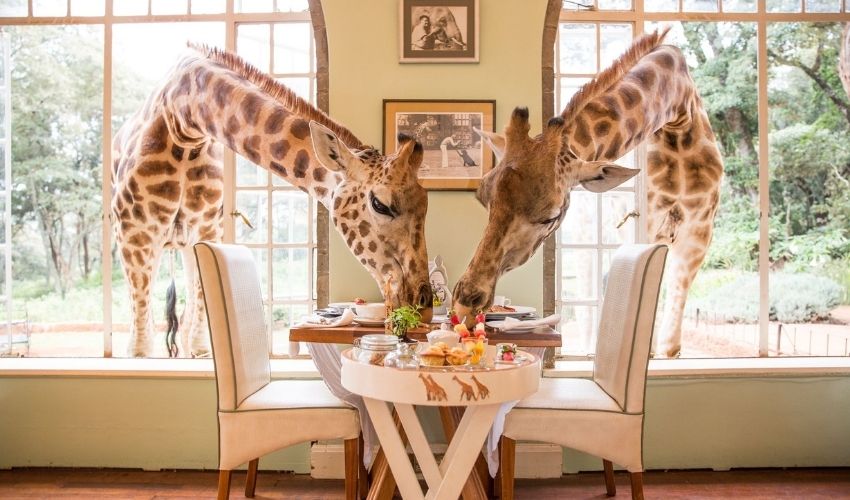 The series features curated journeys to Africa's hottest destinations. Each of its safaris includes an interesting mix of Africa's top lodges and camps and some exciting memorable moments.
Africa's islands and beaches are extremely popular. African Travel has seen an increase in requests for Seychelles and Zanzibar. The most popular safari for romance remains African Romance which pairs the intimacy of a secluded island in Mozambique with the exuberance of a safari at in South Africa Kruger Private Reserve and the exploration of the one of the world's best cities, Cape Town. If guests reserve now, their safari will include a complimentary Azura Benguerra island hopping experience, with visits to beautiful beaches, snorkeling and a scenic beach picnic.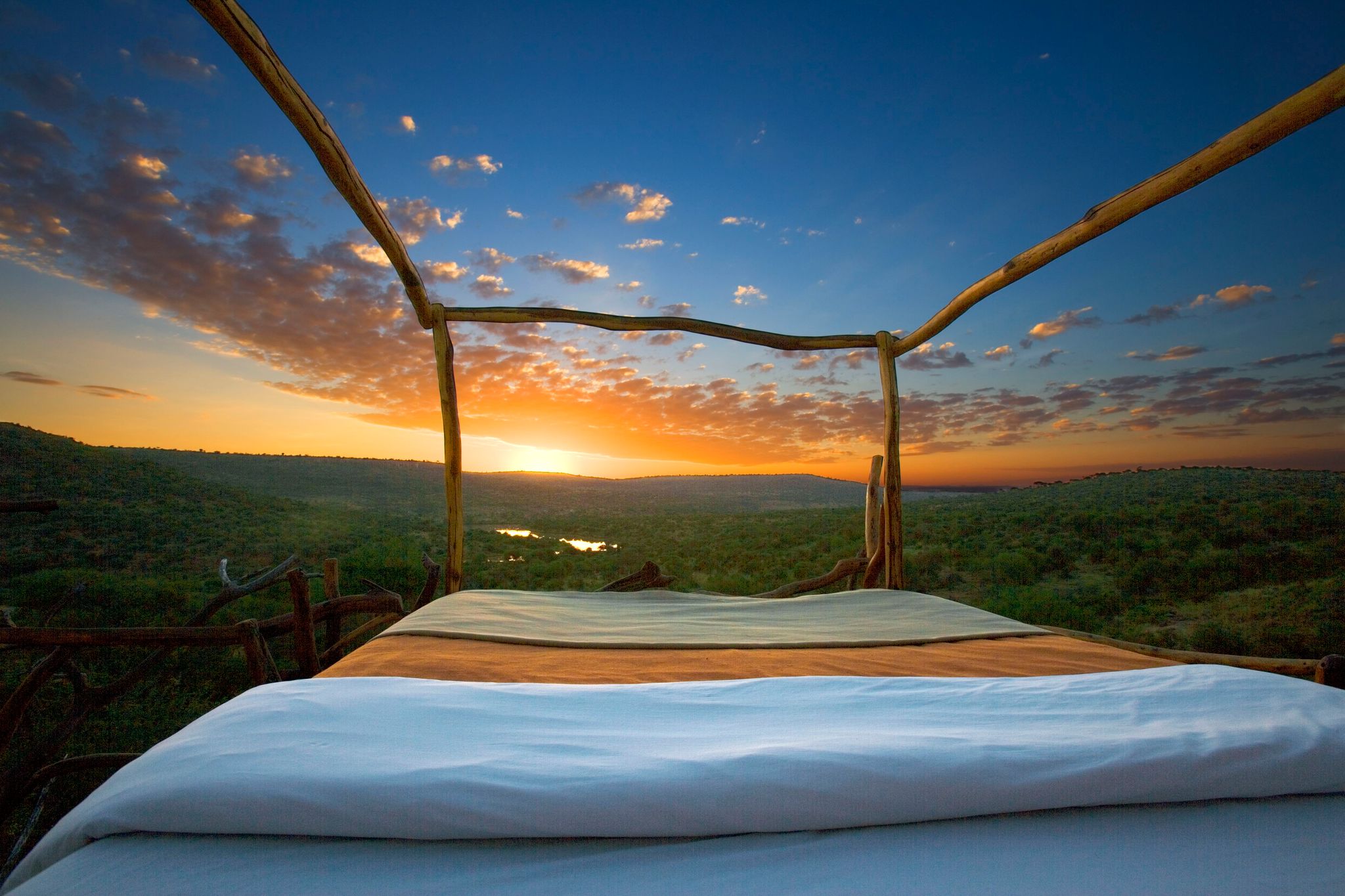 Another top romantic safari destination is Kenya. On Under Kenyan Skies, guests can explore two distinct Kenya iconic wildlife regions by day while relaxing at some of the continent's best lodges and camps at night, including Mahali Mzuri, Travel + Leisure's 2021 #1 World's Best Hotel in the World, and one of the most exciting ways to experience Africa at night with a night a four poster Star bed at the Loisaba Conservancy. If guests travel before June 15, 2022, they will receive an additional complimentary night at Mahali Mzuri.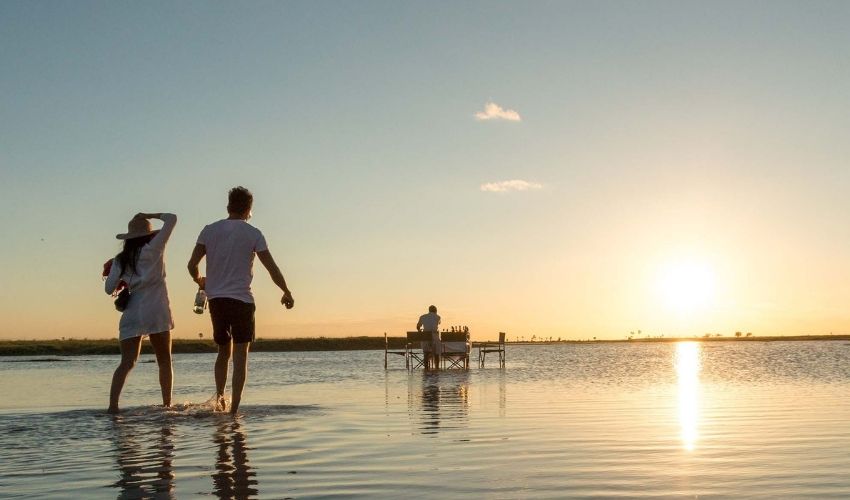 Getting off the beaten path is another hot trend. For a truly remote experience, Botswana offers a slew of new and revamped camps and lodges in famous reserves. There is unbelievable savings on one of African Travel's most luxurious safaris Platinum Botswana, especially for those that choose to visit before June. Guests can catch the end of the Makgadikgadi Pans green season when there is the continent's secret migration of zebra and blue wildebeest and enjoy exploring the newly opened and sustainable Xigera Safari Lodge in the heart of the Okavango Delta.
While the romance and experiences may be wild, rest assured the journey will be a relaxing experience. The African Travel team takes care of every detail with its 24/7 Concierge Care service. With local offices in Africa and experts based across North America, advisors and guests can always reach local hosts and safari specialists who will take care of every detail and make changes to any services or itineraries if the need arises.
"Guests traveling with us can relax and enjoy quality time as they begin a new chapter or celebrate together," Banda continues. "It's time to celebrate the magic of romance as we anticipate 2022 to be the year of re-connecting with loved ones and the celebration of the future of life-long happiness."
For more information, visit https://africantravelinc.com/content/romance
To book an exciting dream honeymoon contact African Travel, Inc.
at 1 (800) 421-8907.