Where to Travel in 2021 for an Ultimate Safari Experience
September 16th, 2020, by Chelsea Todaro
While 2020 has created unprecedented times for travel, we are looking ahead to a brighter future for safaris. Africa is currently topping bucket lists for luxury travelers. South Africa took the number one dream destination spot in this year's Virtuoso Wanderlust list and online searches have grown for the term African Safari and destinations in Southern and East Africa.
But for African Travel, it's not just about popular destinations-- it's about the experience, the memories and the long-lasting footprints on local communities that travelers should be considering in 2021.
"As an industry leader and the only luxury safari company focused exclusively on Africa, we are Africa—it's in our DNA," said Sherwin Banda, president of African Travel, Inc. "Now more than ever, Africa needs travel to support Africa's wildlife and its local communities, as one in ten Africans are employed through tourism."
"With travel on the mend, travelers need someone like African Travel to share how to experience the best parts of Africa while having a positive impact," added Banda. Below are some of the trips African Travel are recommending to guests based on client's desires for open spaces and discovering new places while delivering the most rewarding experiences.
Indulging in East Africa's Wildlife Wonders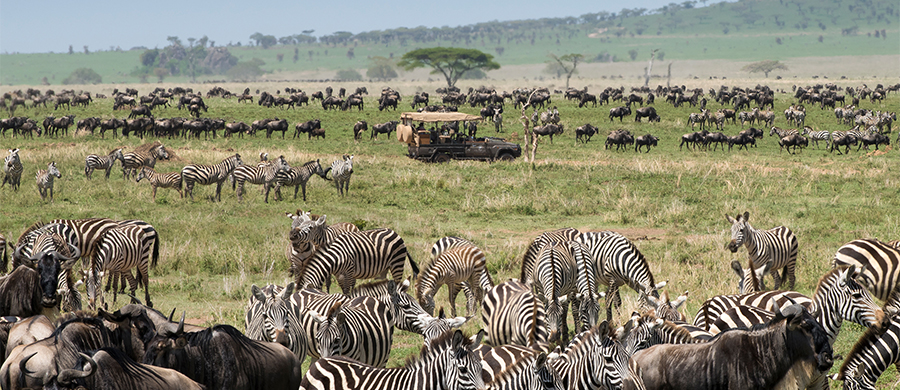 Travelers are looking for the "Out of Africa" experience and will find it in the popular in East Africa countries of Tanzania and Kenya. There's nothing like the thrill of watching millions of wildebeest and zebras during their annual migration crossing the Mara River or the Serengeti found in our World's Greatest Show.
While the Great Migration is a must see, we also recommend combining a safari in Kenya or Tanzania, with gorilla experiences in Rwanda and Uganda for two bucket list experiences with a maximum impact on the wildlife and people in the area. The Ultimate Tanzania and Rwanda explores the Serengeti from treetop suites, walking safaris and hot air balloon flight but also helps the gorillas while trekking to see them in the Virungas and dives deeper into the friendly Rwanda culture, including a Rwandan food market tour and cooking class.
Explore Dark Skies and African deserts in Namibia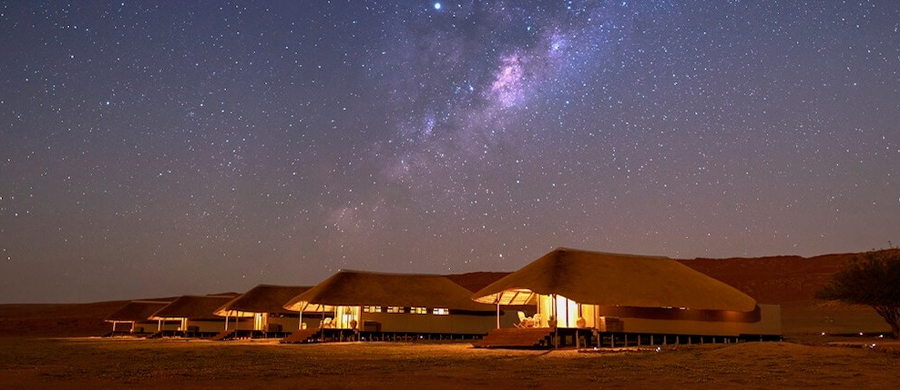 If travelers are looking for spacious desert landscapes, our Desert and Dunes of Namibia safari is the perfect fit. The new Kwessi Dunes is situated deep in Namibia's striking NamibRand Nature Reserve, a vast desert wilderness of over 200,000 hectares. Time seems to stand still with its rolling desert plains, craggy mountains, and iconic red dunes. Each room has a separate 'star gazer' room, which is completely open to the sky for the ultimate celestial show of the Milky Way.
In this harshest of environments, it is fascinating to see how the wildlife and people have adapted. Here you can see the dune elephants of the Skeleton Coast and the black and white rhino found near Ongava Lodge and meet some of the last nomadic tribes, like the Himba people, near Hoanib Valley Camp.
Exclusivity in the Botswana Bush
For secluded game-viewing in the bush, Botswana offers exclusivity and the biggest variety of wildlife. On our new Platinum Botswana journey, guests will receive VIP treatment, with unrivaled flexibility at the New Xigera Safari Lodge in the heart of the incredible Okavango Delta. The new 100% solar powered lodge has no set times or itineraries. Designed to frame the breathtaking floodplains and riverine forests, the lodge's spacious suites look out onto lily-filled lagoons, providing a front-row seat to the theatre of the African bush. Each suite floats delicately above the water, allowing wildlife to pass uninterruptedly beneath.
Another phenomenal highlight is Jack's Camp, which is re-opening late 2020. One of Africa's most storied places—the camp is fashioned in classical 1940's style and has a Natural History Museum which contains one of the most comprehensive collections of ancient artefacts in Botswana. From here guests explore the Makgadikgadi Pans, watch the meerkats emerge from their burrows, and take a walk with the Kalahari bushmen.
Support Conservation in South Africa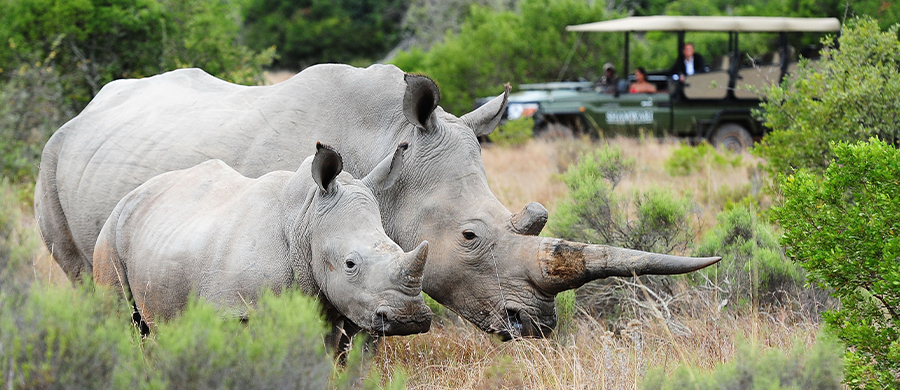 From our parent company's, the Travel Corporation (TTC), modest beginnings in a South African fishing village 100 years ago, our African roots run deep, and staying connected especially in South Africa is personal to us. South Africa's top lodges and camps are leading the way in conservation from the elephant orphanage at Jabulani to protecting ancient African culture and bush art sites at Bushman's Kloof and each of our trip features a South African lodge making a difference.
In our Majestic South Africa trip, travelers can engage in life changing experiences by spending time interacting with conservation organizations and specialists at the Shamwari Private Game Reserve. Here guests get a first-hand look at conservation and sustainable wildlife management in action. Even better, every visit directly benefits rhino conservation.
Explore Africa from top to bottom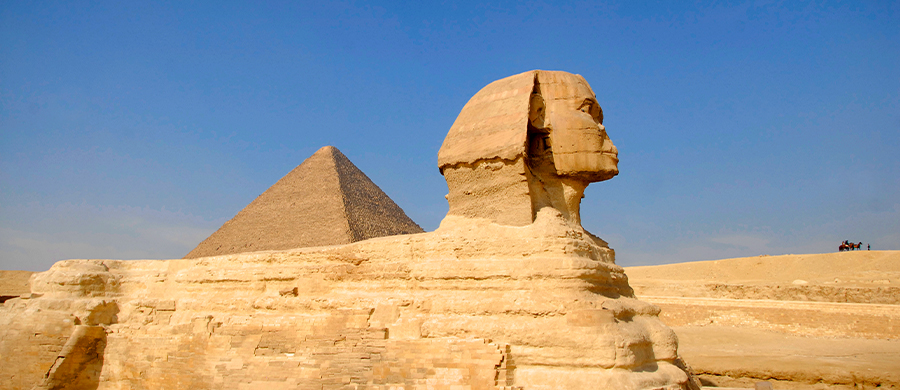 For those that want to delve even further into Africa, why not explore the entire continent in our Cape to Cairo itinerary. This adventure features the most sought-after highlights on the African continent including the cosmopolitan sights of Cape Town, the grandeur of Victoria Falls and the mighty Zambezi River, the endless game viewing opportunities in Kenya's Masai Mara and the towering Great Pyramids of ancient Egypt. A luxury hideaway highlight includes a stay at the exclusive Matetsi Victoria Falls, which is nestled on an exclusive stretch of the Zambezi River, with spacious suites decorated with abstract art.