Celebrate Love in Africa With Our Top 5 Romantic Safaris
Embrace Africa's beauty with our exclusive collection of romantic safaris, designed to provide the ultimate in luxury and memorable romantic moments. Africa promises an unforgettable romantic adventure, from sweeping landscapes to abundant African wildlife and serene, less-crowded islands. Celebrate your honeymoon, a milestone, or renew your vows in the breathtaking beauty of Africa's wilderness. We know African romance and have put together our top five most romantic safaris filled with African Travel's favorite meaningful moments. Get ready to fall in love!
Discover the Untouched Beauty of Tanzania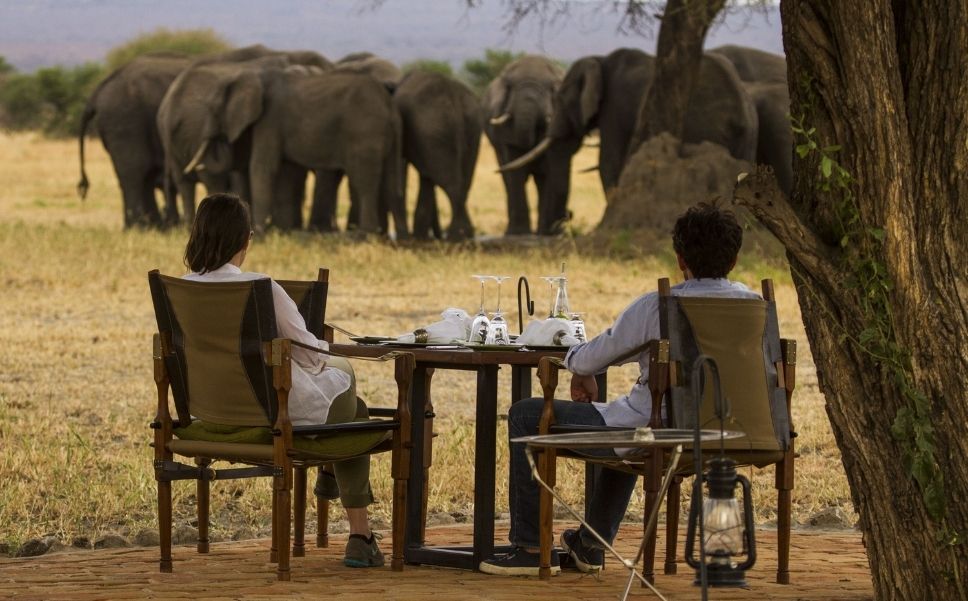 Classic under canvas safaris are getting sexier especially in Tanzania. A luxury safari in Tanzania transports you to a world of unforgettable beauty and romance. Arusha was ranked #8 in TripAdvisors 2022 trending destinations rankings and its easy to see why as the gateway to so many adventures seeing the famous flamingos in Lake Manyara and chimpanzees in the Mahale Mountains to exploring the world heritage Negorongoro Crater and Serengeti Plains. The Grumeti reserve is seeing an influx of new and revamped camps including andBeyond Grumeti Serengeti River Lodge. On our Tantalizing Tanzania safari, the majestic Lemala Kuria Hills Lodge is a perfect and secluded spot for exploring the untouched wilderness area of the Serengeti. Hidden within the Wogakuria Hills, you will have the chance to see the wildlife of Africa in their natural habitat whilst you sip on wine and dine on delicious African cuisine.
Explore an African Island
There's nothing more romantic then pairing the beach and bush together and Africa's islands are some of the most intimate and exciting. Along with the popularity of the Serengeti, Tanzania's spice island Zanzibar has also made TripAdvisor's 2022 trending destinations in the world list thanks to the island's rich history including the UNESCO World Heritage Stone Town old quarter; clear warm waters and amazing coral reefs rich with marine diversity. Our Enchanting East Africa visits both the Serengeti and Maasai mara and Zanzibar and you can add a Maasai blessing conducted by village elders to make it even more romantic.
Mozambique's islands are also drawing attention including the launch of the first Banyan Tree resort's new private island paradise Ilha Caldeira later this year. Another popular island is Azura Benguerra Island. One of our most romantic escapes is African Romance which pairs Cape Town and a Kruger National Park safari with the intoxicating island. Friends will be envious of stories of island hopping, snorkeling and diving and relaxing on the shores of the Indian Ocean.
South Africa's Best Hotel
Elevate your travel experience to new heights with our signature South African Tapestry itinerary. Discover the charming allure of Durban and the magnificent Oyster Box, a five-star luxury hotel renowned for its breathtaking views of the Indian Ocean. Immerse yourself in the beauty and rich cultural heritage of South Africa as you visit the Kwazulu-Natal Midlands, the Nelson Mandela Capture site, and indulge in an afternoon tea with extraordinary artists at Ardmore Ceramic Art. We are dedicated to providing you with the ultimate in romance and luxury, and the Oyster Box is a perfect stop during a customized safari.
Front Row Seats for the Great Migration
Kenya, the birthplace of the modern safari, is one of the best places to see the Great Migration and year round game viewing. Our Under Kenyan Skies adventure takes you on an epic exploration of two distinct wildlife regions, including the staying at the iconic Angama Mara, which was featured in the beloved film " Out of Africa." Guests also have the opportunity to book a sleep-out at the NAY PALAD Bird Nest for those looking for a truly unique experience. This one-of-a-kind experience offers 360º scenes over the beautiful Laikipia wilderness and the unrivaled Kenyan night sky, creating an unforgettable and romantic setting for couples.
Laikipia, with its many pioneering conservancies such as Ol Pejeta, where you can see chimps, and Ol Jogi, is quickly becoming one of Kenya's top destinations to stay, alongside the well-known Maasai Mara and Amboseli National Park.
Be Beguiled in Botswana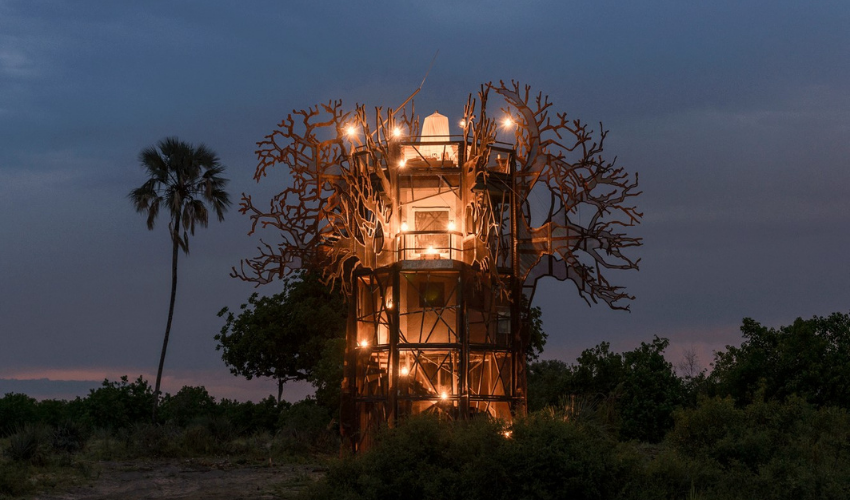 For a truly intimate safari experience, Botswana is the gold standard. The government has ensured that camps stay small and our footprint in the natural habitat even smaller. The country has seen an influx in revamped lodges and new camps, so you'll just want to pick what land and water safari suits your style. For lovers of innovative design and sustainable travel, pairing Xigera Safari Lodge, is the ultimate way to see the Okavango Delta. Duma Tau situated between two elephant highways in the Linyanti Wildlife Reserve is live changing and the 1940s style Jack's Camp in the Makgadikgadi is a must. If you want to go further off the grid, then stay a few days at the Mashatu Ephorbia Villas.