WE KNOW AFRICA
Welcome to the African Travel safari blog. In this space, we share inspirational stories and ideas on adventures in Africa, plus our latest social posts!
World Tourism Day 2021
September 24th, 2021, by Jonathan Brannan
An interview with Nadine Pinto, TreadRight Foundation's Sustainablilty Manager
As an avid traveller with a deep passion for sustainability, I'm so grateful to be able to combine my interests and skills to build our sustainability strategy, How We Tread Right, at African Travel. To make travel mutually beneficial for travellers and the destinations, it's critical that the industry manages its impacts. One way we've doing this is by introducing MAKE TRAVEL MATTER® Experiences on our itineraries and I'm most proud to be one of the architects behind this program. Back in 2019 the TreadRight team was posed with a question from our Travel Experience Teams: How do we ensure experiences go beyond a "feel good factor" and have a real impact that positively affects communities, wildlife and the planet?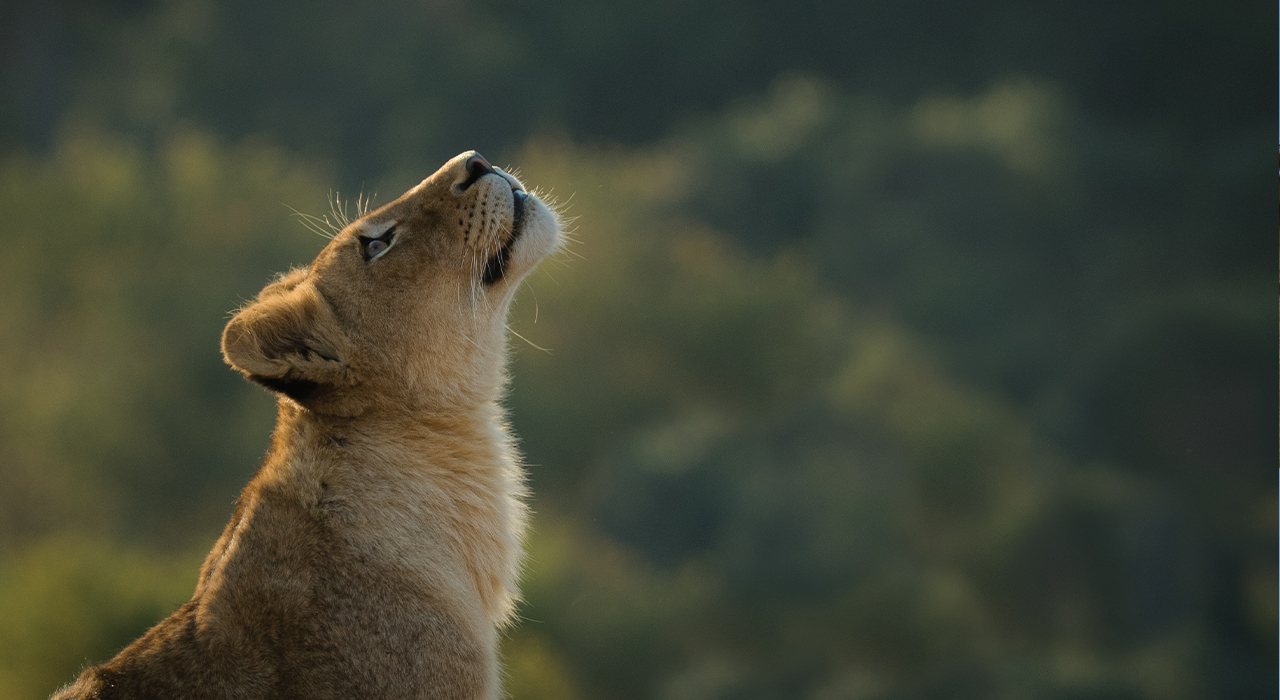 Now, our Travel Experience Teams are incredible people – they are a fascinating combination of detail oriented, efficient and creative who work magic to make wonderful things happen. So naturally a checklist of criteria came to mind – if the experience met a minimum number of criteria, it could be considered a MAKE TRAVEL MATTER® Experience. But we had to ensure the criteria was rigorous, fair and objective. The UN Global Goals fit here perfectly – as a group of 17 goals that governments, businesses and society are striving towards. The criteria comes directly from the targets and indicators set by the United Nations. Criteria? Check. (And ps. you can check them out here!)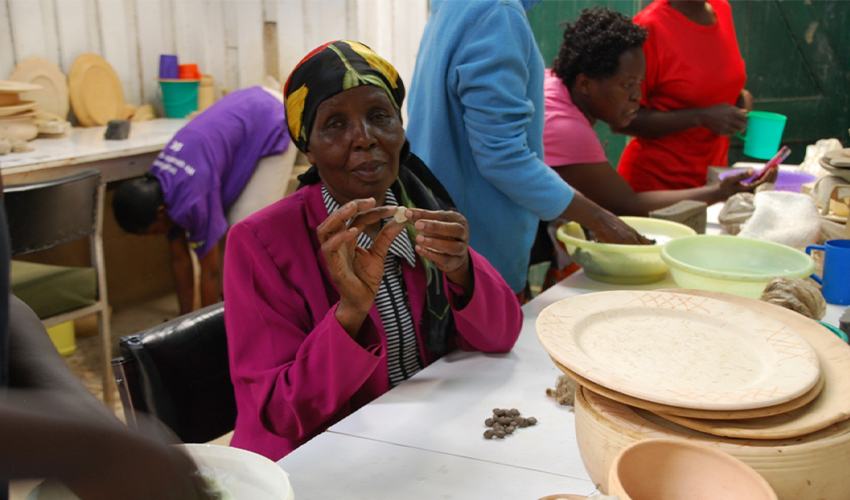 The next challenge was a creating a simple and effective way for our teams to log these MAKE TRAVEL MATTER® Experiences to ensure they qualified according to our criteria. I thought about this for a while and had a crazy idea – could all those critically important Buzzfeed quizzes I took in University while I was putting off studying have a role to play here? Buzzfeed quizzes are much less sophisticated (What potato describes my personality? – Mashed potatoes it seems!) But surely there was a way to take the concept and build something like a "Which Global Goal does this experience advance?" questionnaire.
And that's what we did. We built the MAKE TRAVEL MATTER® Experience E-Assessment tool, now relied on by our Travel Experience team as an easy, self-serve questionnaire with the United Nations Global Goal criteria built in to help teams determine whether an experience is a MAKE TRAVEL MATTER® Experience, and which Global Goal it advances.
Now, not only have our MAKE TRAVEL MATTER® Experiences been recognized and accredited by giants including Harvard professors and Fast Company, but with the slow return of travel they're finally being put into action on the ground to have a real, lasting impact – on both travelers who are re-evaluating their footprint in a post-Covid world, and on the communities and conservation organizations who've been waiting patiently for travel's return, upon which their livelihoods rely. I can't wait for our guests to experience them!

SOUTH AFRICA'S NATURAL WONDERS

10 Days - Cape Town | Grootbos Private Nature Reserve | Shamwari Game Reserve

Grootbos has coined Living the Futures to explain the way of life on this nature reserve and you'll find it in every experience from the 4x4 botanical safari to the stories shared by the gifted staff. You'll see the same passion at Shamwari Private Reserve as you meet the wildlife caregivers and safari guides.

PLATINUM BOTSWANA

11 Days - Johannesburg | Makgadikgadi Pans |Selinda Reserve | Okavango Delta


Recharge at the new Xigera Safari Lodge while enjoying bespoke safari experiences that thrill and educate. Delight in the Magic of the Makgadikgadi while learning about one of the largest animal migration routes, finding a treasure trove of ancient artifacts, and taking a fascinating walk with the Zu/'hoasi Bushmen.

FAMILY SAFARI IN KENYA

9 Days- Nairobi | Laikipia | Maasai Mara


Every lodge visited on this journey features something unique from meeting the mammas and local children at House in the Wild to re-wilding at Kenya's first Bush School for children.
End of Year Wellness
September 9th, 2021, by Chelsea Todaro
Mindful, eating well, staying fit, off the grid
Africa has always been a destination suited to wellness with its open spaces and connection with nature. To end the year on a high note, visit East Africa to recharge, with plenty of spacious settings and gorgeous natural retreats to choose from.
Our safari expert Anais Chavez share with us her favorite wellness retreats in Botswana, Kenya and Tanzania.
Beautiful Botswana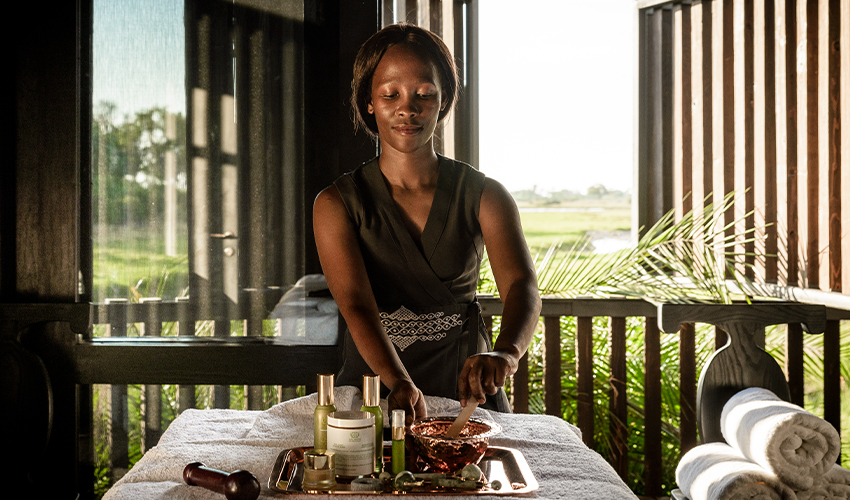 The newly renowned Xigera lodge is perfect for ultimate relaxation, where time seems to stand still in the Okavango Delta. A secret hideaway, Xigera can only be accessed by helicopter or boat. The lodge boasts exceptional wellness experiences, and the spa is tranquil haven for travelers. It has been meticulously designed to frame the breath-taking views of the seasonal flood plains and lush riverine forests.
A dedicated yoga teacher offers daily classes at sunrise and sunset, as well as bespoke private sessions focused on mindfulness and meditation. For a unique boat experience for the Okavango – you can view the vibrant wildlife above and under the water in Xigera's special glass bottomed Mokoros, allowing for incredible views of the Delta both above and below.
TIP: Our experts recommend exploring Xigera on our new Platinum Botswana safari, with an exclusive three-night stay.
Tanzania's Remote Treasures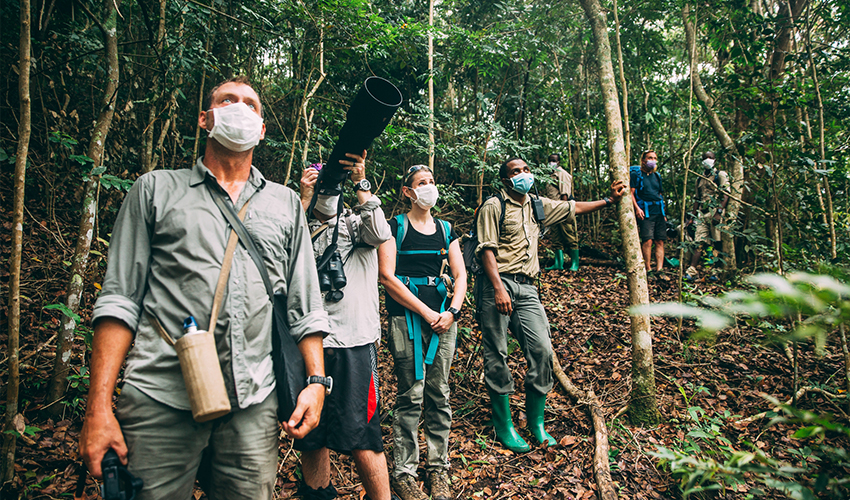 A favorite wellness spot- and hidden gem- in Tanzania is Greystoke Mahale Camp. A remote lodge on the shores of Lake Tanganyika, it's among the best places to enjoy a break from the vehicle safari, offering time on the water as well as hikes up the mountain to get up close and personal to a thriving population of chimpanzees. The camp boasts a beach castaway African-style ambiance on, with an upstairs viewing deck to enjoy the soothing sounds of the waves.
TIP: Add on to your safari to explore Tanzania's lush green neighbor, Rwanda.
Seclusion in the Kenyan Wilderness
For a variety of wellness experiences, we recommend visiting Kenya's Lewa Wildlife Conservancy in the north which holds several rare and unique species. You can disconnect from the world with all that is wellness at Sirikoi Lodge, situated on its own private estate in the center of the Conservancy. The lodge blends adventure with relaxation, offering game viewing that is not readily available elsewhere with all rooms leading out into the wetlands and nearby waterholes.
Sirikoi's landscape holds unique giraffe and zebra species, with endangered black rhino and wild dog conservation giving you a chance to view them up close. The lodge offers variety of wellness experiences such as horse riding across the plains among the wildlife, diving into the blue glacial pools in the Ngare Ndare Forest and helicopter excursions up Mount Kenya. For more relaxation, enjoy a leisurely breakfast on the deck watching wildlife at the waterhole, cool off in the infinity pool, or unwind with a massage. The lodge delivers exceptional food year-round, with their organic garden producing an impressive amount of fruits, vegetables and herbs.
TIP: Allow our experts to tailor your safari to visit Sirikoi on our World's Greatest Show & Safari- Serengeti
Contact our African Travel Specialists
800 421 8907
New, Custom Pride Safaris
August 20th, 2021, by Jonathan Brannan
African Travel, Inc., an award-winning, luxury safari outfitter focusing exclusively on Africa, has launched exceptional personalized journeys for the LGBTQ+ community including a new Southern Africa President's Safari.
President of Africa Travel, Inc., Sherwin Banda, who was recently featured as one of Robb Report's 16 LGBTQ+ Visionaries in Luxury in 2021, is excited about African Travel's focus on inclusivity and new journey.
"LGBTQ+ travel is personal for me, having grown up in Africa and lived through some of its most horrific times," said Banda. "Every one of our team members was either born in Africa, lived in Africa, or traveled to Africa multiple times, so when we say, 'We Know Africa,' you can depend on us to match the right Africa with the right client, like LGBTQ+ travelers."
Banda's trip was curated based on how travel needs change throughout one's life, whether you're single, married or a parent.
"Traveling when I was single is different than traveling with my partner and now with my family," Banda said. "I'm sharing how Africa has evolved, with the many wonders it has to offer for people of all ages and am very excited to invite other families to experience my homeland."
SOUTHERN AFRICA PRESIDENT'S SAFARI
The Southern Africa President's Safari explores southern Africa's bucket list highlights while also delving into the region's diverse culture, landscape, and wildlife. You'll discover Cape Town's unique sights – such as meeting African penguins and trying your hand at drumming at GOLD Restaurant – along with its scenic winelands. Spot the Big Five on a game drive or walking safari at Kapama Private Game Reserve and discover the breathtaking Victoria Falls in Zimbabwe while traversing down the Zambezi River. The safari is balanced with fun activities for explorers of all ages, including family-friendly accommodations.
PRIDE GUIDE
Beyond a family safari, African Travel has compiled other safari ideas to meet the different needs of various LGBTQ+ guests. The new Pride Guide , which includes the President's trip, offers travel tips that are available for all travellers.
The Pride Guide also includes safaris for different type of travelers. Art and culture lovers will be drawn to our Experience South Africa for its progressive access in Cape Town, meeting one-of-a-kind Ardmore artisans, and indulging in laid back luxury at iconic lodges and hotels. Travelers looking to explore Africa with friends, family or that special person, while also ticking off the Big 5, the Marine Big 5 and iconic landscapes, will enjoy South Africa's Natural Wonders.
Each safari features Africa's incredible wildlife and rich culture and is customized by a dedicated safari team- may which are LGBTQ+ - to every guest's interest and travel style. Personally vetted lodges and camps that focus on inclusion and sensitivity, along with our unique collection of sustainable, MAKE TRAVEL MATTER® experiences are always included.
With local offices in Africa and experts based across North America, African Travel's 24/7 concierge care ensures guest's well-being while safely traveling the continent.
For more information on African Travel Pride Safaris, visit https://africantravelinc.com/content/pride-safaris.
Contact our African Travel Specialists
800 421 8907