View Our Latest African Safari Adventures
Explore Africa's wonders with our latest collection of luxury safari adventures. Every moment, from thrilling game drives to gorilla treks to breathtaking scenery, is an opportunity to create lifelong memories.
African Travel takes pride in creating sustainable safari experiences that protect the places we love. We are committed to helping people, wildlife, and the planet through our #MAKETRAVELMATTER and our partnership with the non-for-profit TreadRight Foundation. Every safari supports local communities and wildlife.
Gorilla and Safari Adventure | 11 Days
Kigali, Akagera National Park, Volcanoes National Park
Rwanda's breathtaking scenery provides a one-of-a-kind combination of gorilla treks and Big 5 safaris in one country. Discover Rwanda's incredible biodiversity, wildlife, and people as you travel through its volcanoes, rainforest, and sweeping plains. Enjoy game drives, nature walks, and boating excursions without being bothered by crowds at a luxury lakeside camp located within the sanctuary of Akagera National Park.
Luxurious South Africa | 9 Days
Cape Town, Sabi Sand Private Reserve
Indulge in captivating Cape Town and its scenic winelands before embarking on an unforgettable journey to the world-renowned Sabi Sand Private Reserve. The luxurious lodges of Dulini and Savanna exude a sense of indulgence while providing the opportunity to witness breathtaking wildlife encounters, including the incredible leopard sightings that the reserve is famous for, as well as unforgettable Big 5 game drives.
Under Kenyan Skies | 8 Days
Nairobi, Laikipia, Maasai Mara
Kenya is where the past meets the present in the most interesting ways. Our Under Kenyan Skies itinerary allow guests to delve deeper into Kenya's wildlife and culture. In Laikipia, meet East Africa's first female ranger team and talk with the women from the SABUTO beading collective. Discover why Kenya is one of the most sought-after destinations for luxury travelers.
Wild Zambia | 10 Days
Lusaka, South Luangwa, Lower Zambezi, Livingstone
With our bespoke Wild Zambia safari, indulge in the ultimate luxury experience while exploring one of the world's last few untouched wildernesses. Explore the captivating landscapes of South Luangwa, Lower Zambezi, and Mosi-oa-Tunya National Parks on an unforgettable journey. Prepare for up-close encounters with some of the world's rarest and most spectacular wildlife in the birthplace of the walking safari before witnessing the magnificent Victoria Falls.
Platinum Botswana | 10 Days
Johannesburg, South Africa; Makgadikgadi Pans, Selinda Reserve, & Okavango Delta, Botswana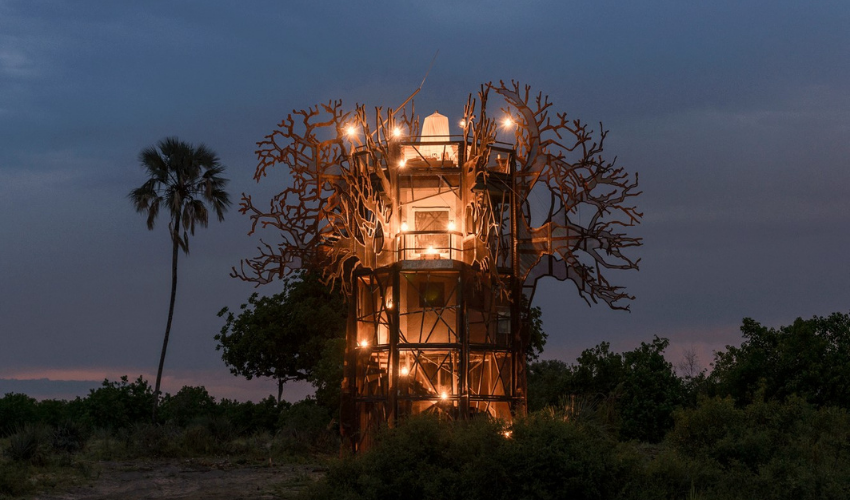 This ultra-luxe Botswana safari is made for those where attention to detail matters and style and sustainability perfectly intersects. Experience iconic camps and the bold new Xigera Safari Lodge. Click here to find out how Xigera is reinventing the idea of the African bush experience and the 10 reasons we love it.
Wonders of Egypt | 9 Days
Cairo, Nile River Cruise
The great pyramids of Giza, Aswan's Temple of Philae, the Valley of the Kings and Queen Hatshepsut's Deir el-Bahri are just a sampling of the extraordinary World Heritage monuments to Egypt's ancient royalty that you'll explore on this journey. From Cairo to Aswan and throughout a luxurious four-night Nile cruise, you'll be joined by a private expert Egyptologist, enlightening you about the mysteries of this ancient cradle of civilization.
Family Safari in Kenya | 9 Days
Nairobi, Laikipia, Maasai Mara
For the ultimate wild playground, our Kenya family tour is perfect for all ages and is all about extraordinary wildlife and true adventure in style and safety. Kenya is home to diverse game reserves and conservancies, as well as thrilling landscapes and delightful cultural encounters.
Deserts and Dunes of Namibia | 10 Days
Windhoek, NamibRand Nature Reserve, Kaokoland, Skeleton Coast, Ongava Game Reserve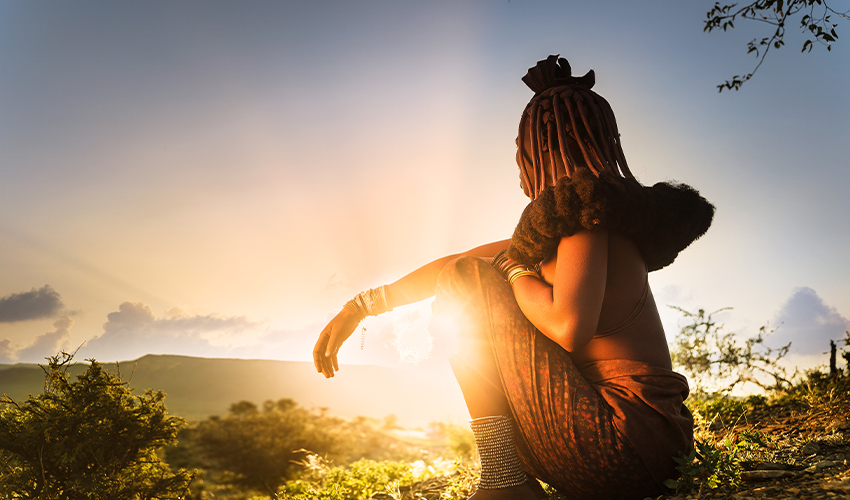 Namibia's desert landscape is ever changing. For an epic desert and flying safari, this trip delivers an adventure-filled itinerary. On this flying safari, scale the red sand dunes of Sossusvlei, sleep in a shipwrecked lodge, explore Africa's first dark sky reserve, enjoy cultural experiences with the Himba and Herero tribes, and learn about wildlife research while tracking desert adapted wildlife.
Bush and Beach Safaris
Mozambique, Zanzibar, Seychelles, Mauritius, Madagascar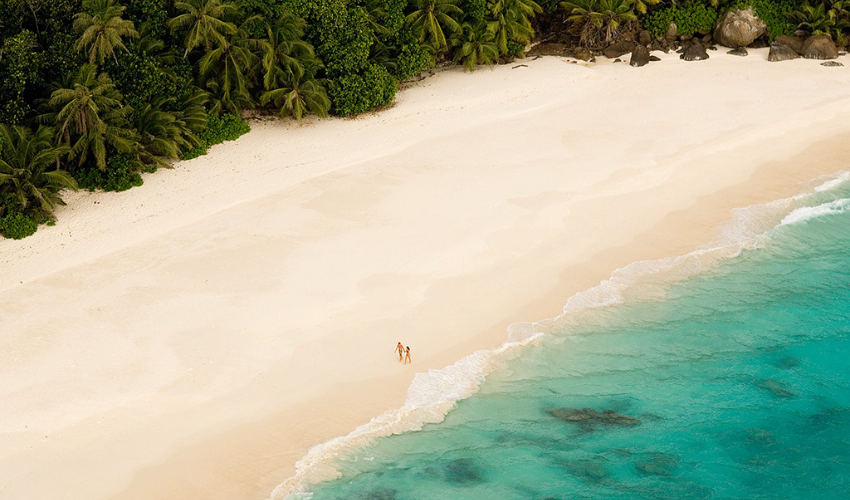 After immersing yourself in the captivating wonders of the African bush, it's time to embark on a new adventure and embrace the serenity of one of Africa's breathtaking islands. Surrender to the enchantment of pristine sands, where the turquoise waves of the Indian Ocean embrace you in pure bliss.
READY TO PLAN A SAFARI?
Call 1-800-421-8907 or fill out our questionnaire and submit it to a specialist to plan a trip.