NEW 2021 SAFARI ADVENTURES
NEW SAFARIS
From rail and flying safaris to desert escapes, explore our new journeys filled with extraordinary experiences. These trips and new collections feature many of our staff's favorites for new and hidden secrets and makes travel matter.
SMALL GROUP JOURNEYS | 9 to 11 Days
Various including Kenya, Tanzania, South Africa and Victoria Falls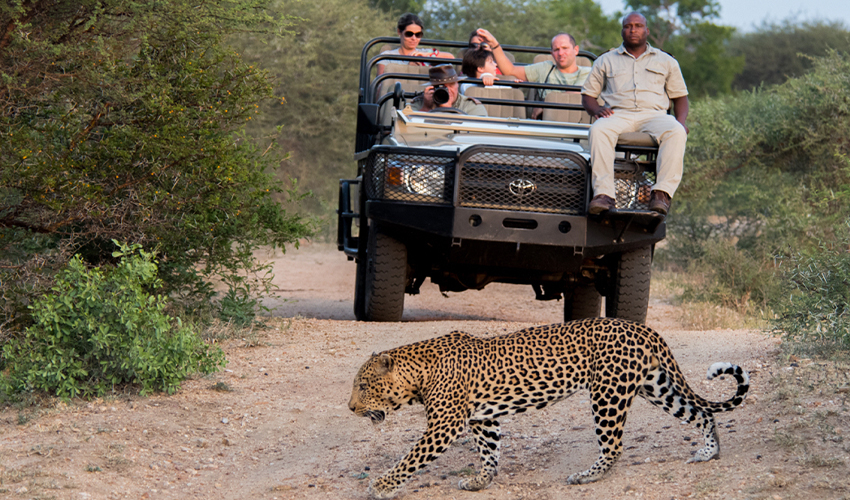 In a world longing for travel, Africa has started to reopen. With an ever-changing travel atmosphere, discover the continent with our new small group options to Southern and East Africa.
For like-minded travelers and families and friends wanting to travel together, our small group safaris are truly intimate. Trips include:

MAJESTIC SOUTH AFRICA | 9 Days
Cape Town, Franschhoek, Shamwari Game Reserve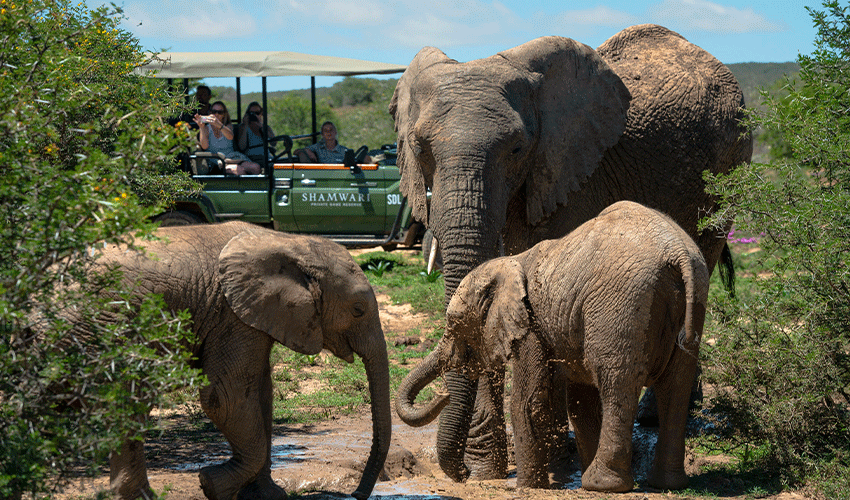 A kaleidoscope of adventures awaits on this wonderful safari to South Africa. Explore Cape Town, from the coastal beauty of the Twelve Apostles Hotel and Spa to the vineyards of Mont Rochelle. Fly to Shamwari Private Game Reserve to truly live in harmony with nature. Enjoy incredible wildlife encounters and discover the rich biodiversity of the region. Guests will also receive a complimentary upgrade to Shamwari's new luxury tented camp Sindile, a secluded hideaway highlighted in our award-winning Departures 2020 Legend Award's Best Adventure Experience. LEARN MORE

PLATINUM BOTSWANA | 10 Days
Johannesburg, South Africa; Makgadikgadi Pans, Selinda Reserve, & Okavango Delta, Botswana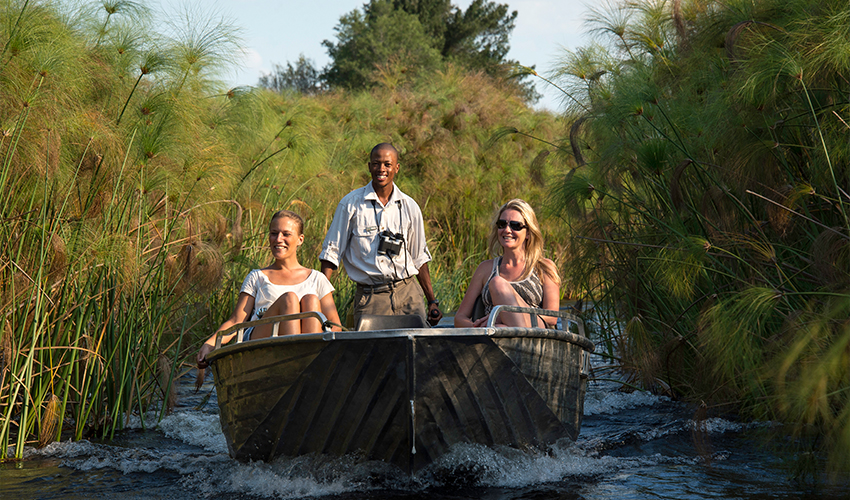 This ultra-luxe Botswana safari is made for those where attention to detail matters and style and sustainability perfectly intersects. Experience iconic camps and the bold new Xigera Safari Lodge. Click here to find out how Xigera is reinventing the idea of the African bush experience and the 10 reasons we love it.
Beyond exploring Botswana's highlights of the Okavango Delta, Selinda Reserve and Makgadikgadi Pans, guests will also enjoy land and water safaris, meet the Kalahari Bushmen, and receive a 1-hour private massage in their Zarafa Suite, a night in Xigera Safari Lodge's new Baobab treehouse and a 'priceless' private safari perfecting photography skills with Mike Myers. LEARN MORE

DESERTS AND DUNES OF NAMIBIA | 10 Days
Windhoek, NamibRand Nature Reserve, Kaokoland, Skeleton Coast, Ongava Game Reserve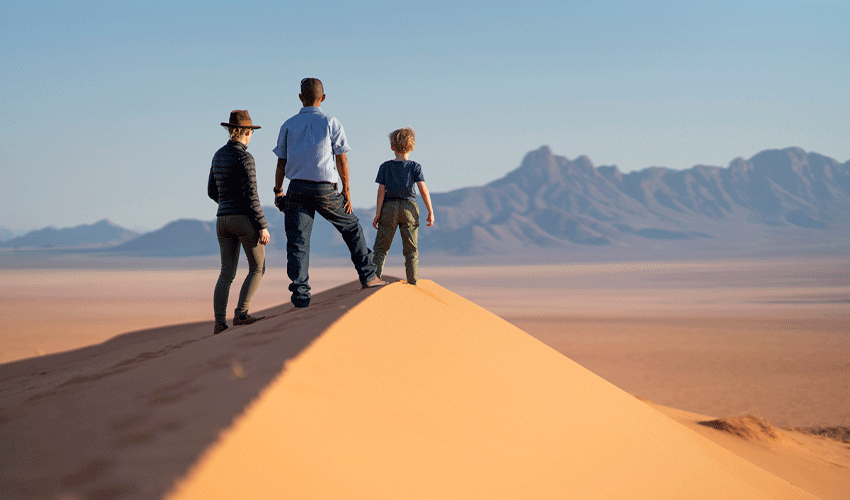 Namibia's desert landscape is ever changing. For an epic desert and flying safari, this trip delivers an adventure-filled itinerary. On this flying safari, scale the red sand dunes of Soussusvlei, sleep in a shipwrecked lodge, explore Africa's first dark sky reserve, enjoy cultural experiences with the Himba and Herero tribes, and learn about ground breaking wildlife research while tracking desert adapted wildlife.
Delight in a hot air balloon safari over the new Kwessi Dunes, a private scenic flight over the Skeleton Coast spotting seals and dune elephants, sundowners on the beach and Roaring Dunes at Shipwreck Lodge, and more. LEARN MORE

LUXURY TRAIN JOURNEY | 9 Days
8 Nights traveling through South Africa and Namibia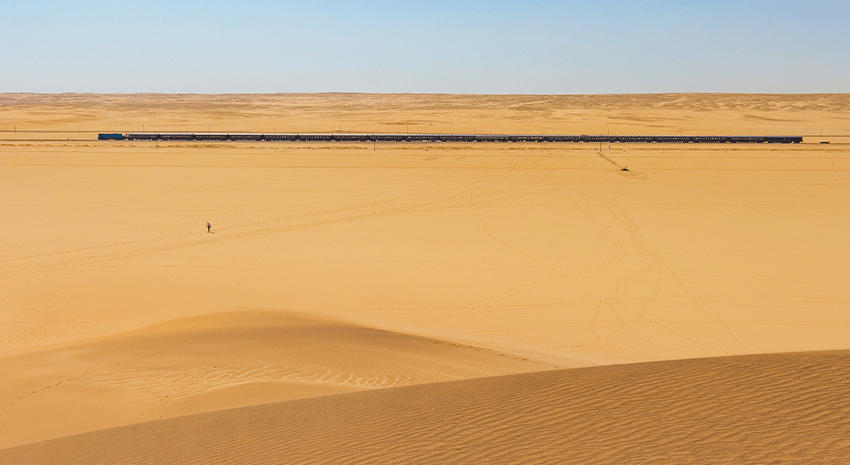 This nine-day luxurious train journey aboard the Rovos Rail traverses from the savannahs of the highveld to the Atlantic Ocean. Travel through space and time as you visit Kimberley, site of one of the world's famous diamond rushes, stare into the abyss of Fish River Canyon – second in size only to the Grand Canyon. The wide-open spaces of the Kalahari and Namib Desert will invite you in and the desert adapted wildlife species of the game-rich Etosha National Park will delight you– an unforgettable journey to a remarkable land. LEARN MORE

PLATINUM COLLECTION | VARIOUS
South Africa, Kenya, Tanzania,
Victoria Falls,
Botswana, Namibia, Rwanda and more!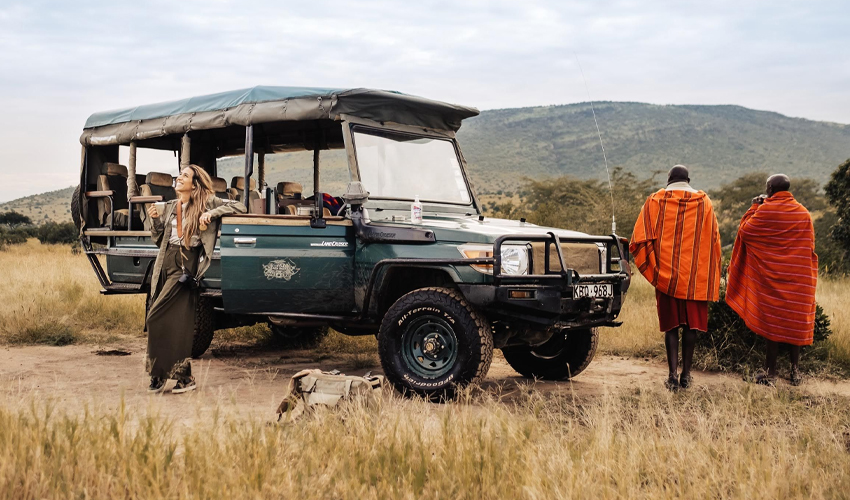 Looking for a private paradise? Our safaris are five-star and designed to be intimate. If you are looking for an even more elevated experience with villas or suites, private guides, charters, and more, we have a new curated Platinum Collection. LEARN MORE

SAFARI IN STYLE WITH SPECIAL SAVINGS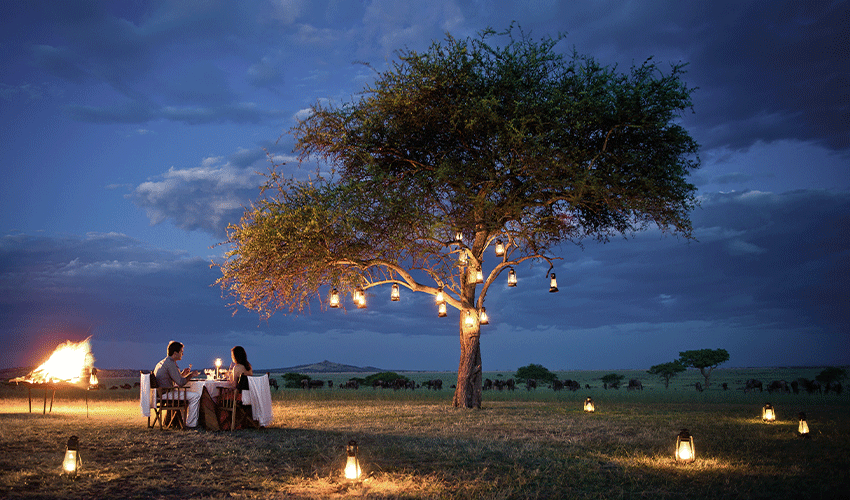 Our brochure five-star itineraries feature many value add meaningful moments. Guests who book or tailor one of our trips will also receive a bonus complimentary night. Don't wait, lock in the savings now especially for travel in 2021 where we are holding 2020 prices for all trips. Go on…live the African dream!
PLAN YOUR SAFARI
HAVE QUESTIONS? CALL 1-800-421-8907 OR FILL OUT OUR SAFARI PLANNER AND SUBMIT IT TO A SAFARI SPECIALIST TO PLAN A TRIP.